The 2019 Astrological Association Conference

Welcome to the 2019 Astrological Association Conference held across Friday June 13th, Saturday June 14th, Sunday June 15th, and Monday June 16th at Wyboston Lakes, near Cambridge. Accommodation at the conference centre has sold out, but some hotel and AirBnB accommodations are still available nearby.
I have two sessions on Saturday 14th and Sunday 15th June, which I'd love you to attend. If you can't make it, then you can pay to download part or all of the conference talks, including one I am proud to say is the wildest, most experimental, example of live astrology I've ever attempted.
Testing House Systems in Astrology – Live!
Astrologers spent years of the 20th century arguing about which house system was 'right' and amazingly, they are still doing it today. Should we use Placidus, or Equal, or Koch? What about using the most popular house systems in the world, which are Solar Sign, based on each zodiac sign?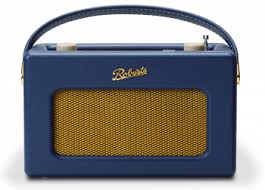 I use this every day on this website, which Google tells us, attracted 2 million visitors in 2018. Across the board, according to Alexa, Sun Sign based horoscope websites like those of Penny Thornton, Joanne Madeline Moore, Oscar Cainer, Stephanie Johnson and my other colleagues and friends backing our Sun Sign School attract visits likely stretching over 1 billion. So that's one house system worth trying.
So, which system predicts the future best? Or do they all work and if so – how? Using my Roberts Radio, borrowed from my boat in Brighton, we are going to turn the volume up loud, set up Solar Fire on my computer, start scribbling on the whiteboard…and predict songs, news and talk back on the radio five minutes before it happens.
Trying the House Systems in Solar Fire – Live!
This live session, using any (the audience choose) house systems on the software will deliver gasps of amazement, if the same experiment in Australia is anything to go by. I trialled this workshop at the 2018 Federation of Australian Astrologers Conference in Melbourne and we all saw first-hand, how it was possible to randomly select a house system either from Solar Fire or just using the whiteboard – and scribble – and specifically and accurately 'call' what was on the radio, before it was broadcast. You can still order that lecture here.
At my talk on Saturday 14th June, we will ask anyone attending to choose either their favourite, or just a random – Solar Fire house system, like Campanus, Koch, Meridian, Morinus, Placidus, Porphyry, Regiomontanus, Topocentric, Equal, Natural House (which Solar Fire calls Aries), Solar Sign (which divides into 12 more house systems, as above), Planet on 1st, Vertex on 7th, MC on 10th, Whole Signs, Hindu Bhava, Alacbitius, Ascendant in First, Whole Signs (Part of Fortune).
Stephanie Johnson has kindly created a further 11 house system wheels for us to use, courtesy of Sun Sign School, so we can try the technique the professional media stargazers prefer, along with the house systems that natal chart astrologers like. This brings us to over 30 choices of house system, on the day – including those for the Sun signs Taurus through to Pisces.
Setting up charts five minutes into the future with a 'random' house system choice from one of us in the audience, we'll then take suggestions from all of you, about what the radio will turn up. What are those horoscopes telling us about the song, the weather report, the advertisement, the news, the talkback topic? An audience member will then randomly spin the dial on the Roberts radio (two randoms – a very good foundation for divination) and we'll see how close we got. It's a way of testing astrology, in real time, and seeing first-hand why all house systems can work.
Moving Saturn Around in Your Birth Chart – Natally and by Transit
The whole point of what we will be proving in this talk is that if you are scared by your Saturn natal position, or don't like your current Saturn transit in Capricorn – you are entitled to sack your house system and change your life. I have sacked at least two of mine during the course of my career, which began at Elle magazine when I was in my early twenties. The house systems I used today at Family Circle magazine in the U.S. are still the same – but for my readers on this website – I now use Natural Houses – a big switch from my old horoscope choices!
Reality is negotiable. There is no absolute 'real world' as science tells us. This astrology experiment will prove it to you. It all works! So, if you want to change your life, you will try a different house system, and move Saturn out of a house where you believe he is causing you problems, into house where you can live with him. Strange but true.
For my American and Australian readers in particular, who can't be there, do think about ordering the audio from this, and some other amazing speakers at this conference – the 51st Annual Conference of the Astrological Association.  I really hope to see as many of my Premium Members in particular as possible at this talk, and do say hello afterwards, because I'm always happy to look at your birth chart and answer questions.
Sunday Talk – Using Asteroid Ops in Your Birth Chart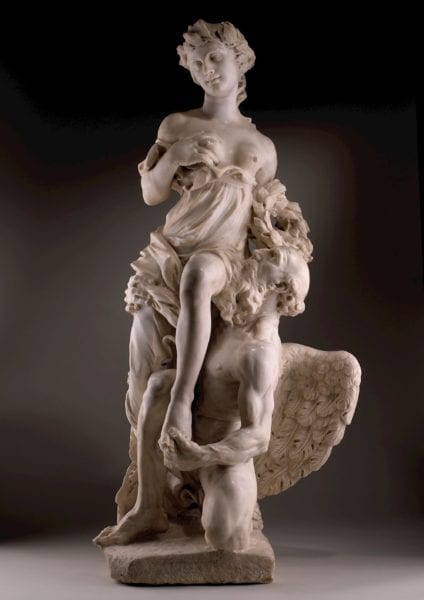 I had an interesting phone call with my old Elle magazine colleague Bernard Fitzwalter a few days ago. It was about Ops, the wife of Saturn and mother of Jupiter. She's an asteroid, found in 1979. Bernard's not at all sure about using asteroids!
Yet, as so many of you know on this website, she works really well in a chart. In fact, if you know your Ops zodiac sign and house, and you also know what she's doing in your birth chart as she travels through, she can help you make more of Jupiter, her son (the opportunity planet) and even take care of Saturn as well (the planet most associated with hard and heavy burdens – Jupiter's opposite).
This beautiful sculpture by Paul Heermann (1673-1732) held at Tefaf shows Ops 'negotiating' with Saturn, her paranoid, cursed husband. In this talk, I will also show you how to negotiate Ops in your chart. She helped her son Jupiter escape being eaten by Saturn. And her name is hidden in the word 'hope' and also 'optimism'. Even today this is why astrologers associate Jupiter with high hopes and optimistic thinking. Most of them, who do not use asteroids, have no idea this is where this symbolism comes from! (Mum's the word).
Ops and Margaret Thatcher – High Hopes for Hard Times
On the 4th of May 1979, Margaret Thatcher became Prime Minister of the United Kingdom and gave a famous speech quoting St. Francis of Assisi, outside 10 Downing Street, as protestors tried to drown her out. She was 'speaking' Ops, the horoscope symbol of faith and belief, in times of trouble.
Asteroid 2736 Ops was discovered on 23rd July 1979 by Edward L.G. Bowell. This clip filmed just two months before Ops, the wife of Saturn and mother of Jupiter, was discovered. Listen to the last sentence!
Prime Minister Thatcher was a 'Marmite' leader. You loved or hated her. It really depended on if you were a Saturn thinker in 1979, or a Jupiter thinker! In this talk, we'll look at how Ops in your horoscope is all about those planets, too.
Finding Out More About Jupiter Through Ops
I don't think you ever really know your birth chart, until you use the asteroids, dwarf planets and other horoscope factors, named after the Roman gods and goddesses, who complete the old family tree of astrology. This talk will be an exciting discovery for many of you, who have no idea about Ops or all that she represents in your life, your future, and also your personality.
Most astrologers and readers know that Jupiter is about luck – by sign and house in your chart he shows where you are born lucky. But why? That symbolism comes, literally, from his birth. He was the fortunate last baby to be born to Ops, before she saved him from being eaten alive by Saturn. He had timing. This painting in the National Gallery by Giulio Romano, showing the infancy of Jupiter, reveals his guardians, the Corybantes, making noisy music to distract Saturn so he will not find baby Jupiter and devour him. It is a painting that belonged to King Charles I from the Royal Collection.
Hinted at here, but not seen, is Ops – Jupiter's mother – who helped him with his lucky escape from his father. In this talk on Sunday, you can see for yourself how Ops works. Do bring your chart if you are a Premium Member and I am happy to have a look over tea and coffee afterwards.
Sun Sign School and Astrology and Tarot Tutors at the Conference
Sun Sign School tutor Maggie Hyde – and the number one Amazon list bestselling author of a classic book on Jung – makes a special appearance at the conference. I love the title of her talk – It Must Mean Something! Maggie will use the horoscope to understand unbidden omens and 'things suddenly happening' at the conference.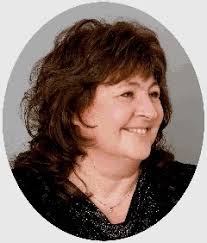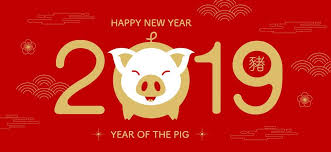 Victor Olliver, another occasional Sun Sign School podcast tutor, will be speaking about this fascinating topic – Mystique: The Charts of 'Sphinxes. When theatricality blends with an air of secrecy in a person, we call this 'mystique.' Garbo had it. David Bowie, too. Is there a chart signature for this type of glamour? This is your chance to find out (and bring your chart to see if you've got it!)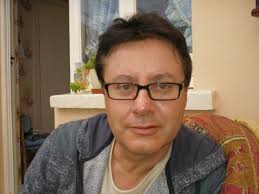 In 2020, I will launch the Astrology and Tarot course online with some very special tutors including Fiona Lensvelt, Kyra Oser, Daisy Waugh – and the bestselling and acclaimed author Sue Merlyn Farebrother. I'm sure you know her book Astrology Decoded. Well, her next book is on reading the Tarot with astrology and she'll also be giving an important lecture at the conference, to open the weekend – about the mystery of the horoscope.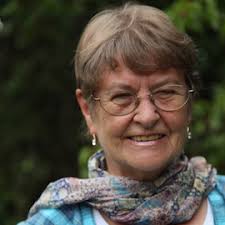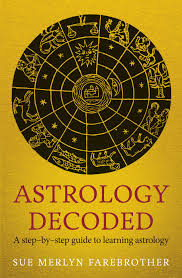 You can read the whole conference catalogue here by downloading this PDF, which explains the work of Maggie, Victor and Sue in more detail – plus wonderful guests like my friend Garry Phillipson (Astrology in the Year Zero).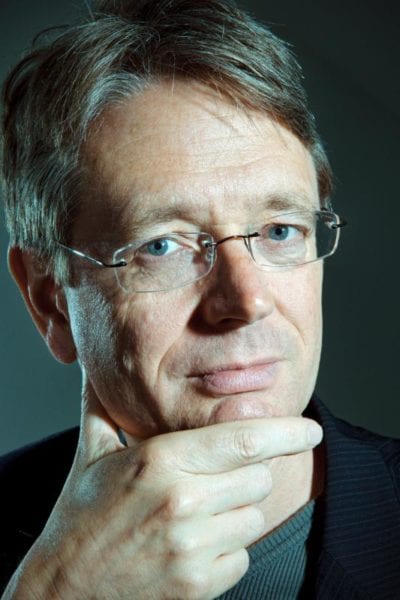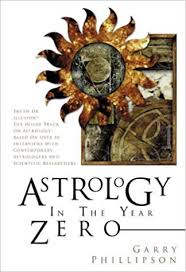 You can book and pay online, but if you prefer to do it by post, you can download a booking form (PDF) here.