Every month on the first Tuesday, I invite some of the world's most famous and trusted Tarot experts to draw one or more cards for the next four weeks and tell you what they see – for you and the world. I'll then have a look at the astrology and Tarot in combination so we can go behind the scenes and see what is going on, on the psychic and horoscope level.
If you have a question and are a Premium Member, please post it here in Comments and I will be at my desk in the first week of the new month, June, to give as many quick one-question Tarot readings as possible, using the deck of Pamela Colman Smith and Arthur Waite – the Smith-Waite.
Fiona Lensvelt – Great Britain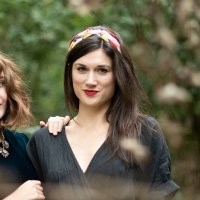 The Six of Swords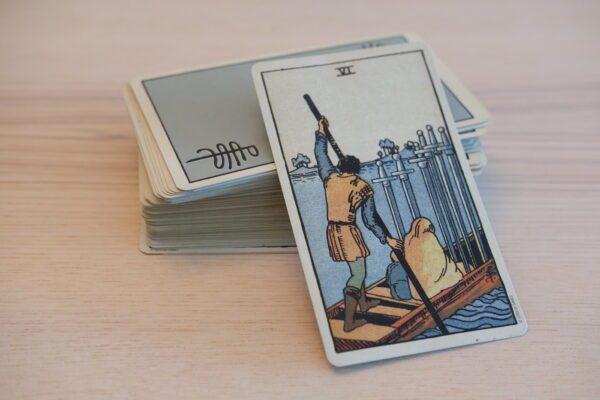 June brings the Six of Swords, a card that asks us to look at the lessons we've learnt so that we can forge a new direction. No doubt there is a feeling of exhaustion – this is a moment of calm after the storm, where we can take in the wreckage and figure out what worked and what didn't. It's a card that feels relevant after a delayed Brexit and one that resonates with the Extinction Rebellion movement. "There are many ways to move forward but only one way of standing still," said Franklin D. Roosevelt. It's time to find a new direction."
Read more from Fiona at her website.
Ryuji Kagami – Japan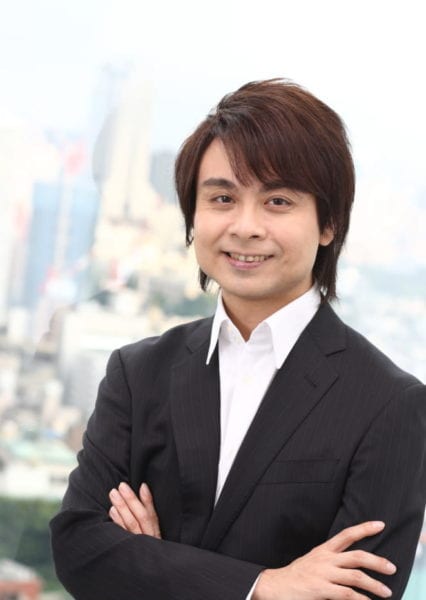 First Week of June – The Magician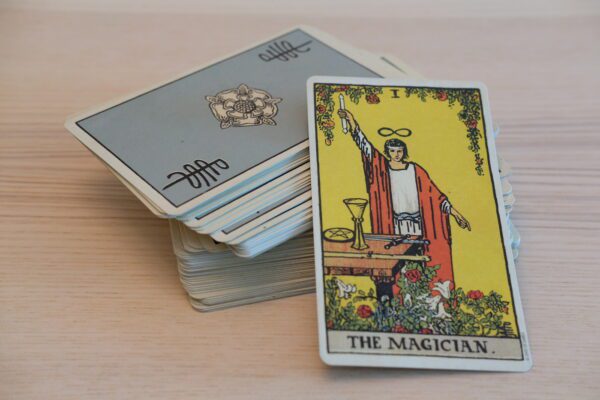 We are called Homo sapiens, wise men. We have a very special ability to think, speak, and communicate. This week's card is The Magician, which symbolises the special ability and skill with which we are gifted. You will get a new idea, inspiration, and insight. Please do not ignore it even if it looks silly at first sight. Take it seriously and tell  your friends. This is a new seed for you. It will grow later, probably in 9 months and you will get some precious fruit. On a global level we will see a new invention, probably something to do with communication.
Second Week of June – The Hanged Man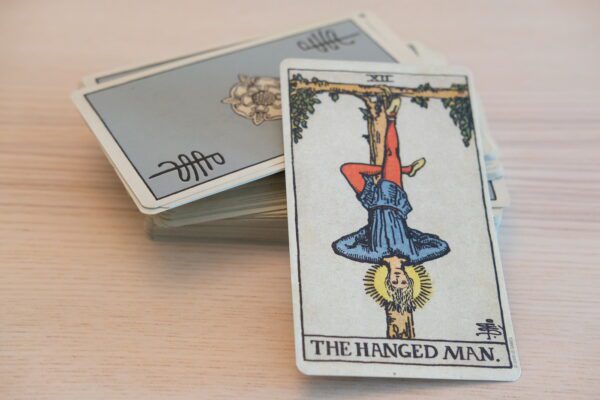 We can be much stronger when acting for someone else, especially if it is someone you love. In this week you will know it deeply. The image of The Hanged Man symbolises self-sacrifice. You might take a heavy burden for someone and it is not easy. Or it will be a very busy week and you will have a little time for yourself. But just accept this responsibility. You will get a big return in a near future, and you will feel more confidence!
On a global level we have to watch carefully overly religious or ideological people.
Third Week of June – Five of Wands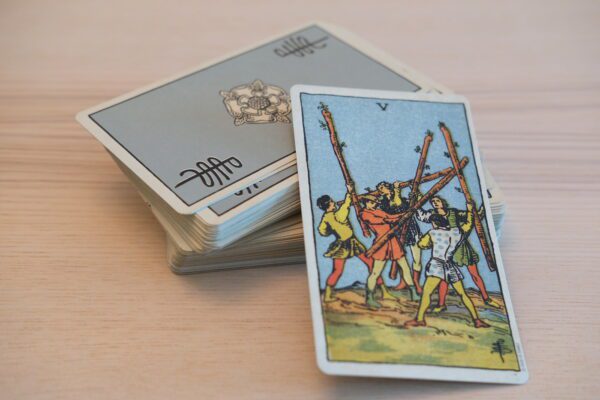 For this week for you and the world, the Five of Wands appeared. It is the card of very dynamic energy. You will feel this energy both inside and outside of you. You might shout for what you want. If you have been repressing your own feeling it will come out. It is the time for a fight…but do not let the energy explode. Just let it out under your control. Feeling anger? Take a deep breath. Have a cup of tea. Use your energy consciously, and you will achieve what you want. Oh, and it is a good season for sports and working out. Also, there might be big news in the world of sports. Someone will break a record, perhaps.
Fourth Week of June – Nine of Cups Reversed
It will be an interesting week. You will get an unexpected fortune. Or there will be some chance to receive a bonus…in material ways or via a kind act from your friend. But please be cautious. It is too easy to spend gifts quickly and waste them. If you get something save it for the future. And if you are on a diet keep away from sweets! It is the time to learn self-control. On a global level there might be something that makes people care more about how much we are wasting our resources – food, plastic, etc.
You can buy Ryuji's books here.
Kyra Oser – America and Canada
The Queen of Pentacles or Coins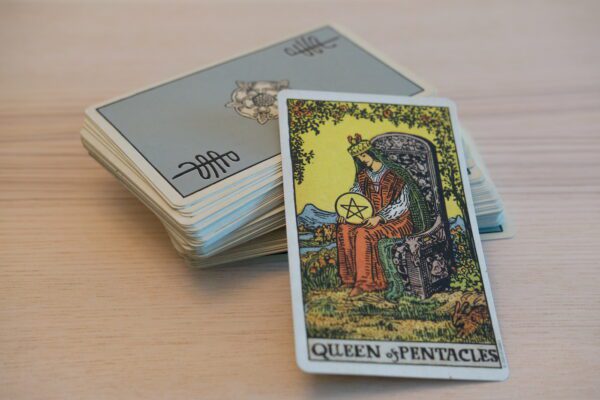 Queen of Pentacles is the card for June in U.S. and Canada. Expect female lawmakers to propose plans that emphasise stricter banking regulations, renewable energy, and a revival of the ERA. New environmental regulations, such as banking regulations, food safety regulations, pipeline restrictions, and a fossil fuel tax, will be proposed in the House of Representatives and House of Commons. Oil prices may fluctuate.*
In your own life, this card invites you to seek relaxation and inspiration by visiting a park or urban garden. Now is the time to reconnect with a long-loved hobby that makes you feel nurtured while supporting your self-care.

You can read more from Kyra at her website here.
How Does the Astrology Support the Tarot in June 2019?
We have Uranus (the revolution) in Taurus (the economy) in June making quite an impact so Kyra is picking up on the revolution, when Americans and Canadians begin to put a higher value on saving the planet, as opposed to…more plastic! The 'nature' feel of her Tarot reading relates to the North Node in Cancer in your chart, the sign of homemaking and gardening.
Ryuji has picked up on the Gemini weather in his reading – the New Moon on 3rd June is about internet and multimedia projects or publishing ventures – which you can see in his first card. The third week reading picks up on strong Mars patterns in the world horoscope and the fourth week reading also picks up on Uranus in Taurus – for you – a radical change with your money.
Fiona (whom I had the pleasure of meeting in London for tea the other day) has accurately called the astrology as well as the Tarot for June. This is, above all, a month for rest, repair and recovery after a lot of very tough transits in May. I'll drink more tea to that!
Have a great month, and don't forget, if you are a Premium Member, I will be back at my desk to answer as many questions as I can, as June get under way. Jessica.
*Please consult with your financial consultant or stockbroker concerning any financial decisions.