The June 2019 Sagittarius Full Moon in Astrology
Some Full Moons come and go. They produce the usual inner conflict, split, polar opposites – and then are gone. When the Sun stands right opposite the Moon, we tend to see opposition (we argue with ourselves) or we see differences with others. This June 17th, 2019's Full Moon is different. It falls in Sagittarius, in a zone of your horoscope which is set to produce historic deal-making, unforgettable compromises, a new world of possibility and the biggest solutions or best breakthroughs in 12 years! So – this Full Moon is part of a process. Let's look at how your Sun Sign is affected.
How You Are Affected by the Full Moon in Sagittarius
Essentially, you can't avoid the usual split/conflicted/tug of war feeling that comes with a Full Moon. In a moment I'll show you an extract from my latest book 2020 Astrology: Your Five-Year Horoscope Guide which shows why any Full Moon is always D-Day.
Yet, with this Full Moon in Sagittarius, alongside Jupiter (opportunity, solutions) also in Sagittarius – and Ceres as well (new deals, new power) there is a tremendous promise here too. How is it showing up in your Sun Sign chart? This is your public chart. It shows the headlines of your life.
This is a problem-solving, productive Full Moon. You'll see results by working through the issues, on 26th November 2019 at the New Moon in Sagittarius. Same sign. Same life area. So start life gardening now…this is a Strawberry Full Moon in Sagittarius after all.
Your Sun Sign and the Sagittarius Full Moon 2019
Aries – Travel. Foreign people and places. Regional differences. Publishing. The worldwide web. Education. Academia.
Taurus – Finance. Insurance. Legacies. Mortgages. Investments. Taxation. Shares. Banks. Economies. Charity.
Gemini – Former, current and potential partners. Enemies, rivals or opponents. Duets and duels.
Cancer – Lifestyle and workload. Service and duty to others. Your body. Physical and mental health. Daily routine.
Leo – Pregnancy. Sexual relationships with parenthood potential. Godchildren. Sons, daughters. Young people.
Virgo – Your house, apartment, home town, homeland, household or family. Your sense of belonging to a place/clan.
Libra – The internet. Multimedia. Publishing, education, communication. Commuting and short haul trips.
Scorpio – Banking. Values and valuables. Art and jewellery. Charity. Business. Shares, property, credit cards.
Sagittarius – Image. Profile and brand. Name and reputation. Personal appearance.
Capricorn – Your God. Your inner demons. Matters psychic, spiritual or psychological – often religious.
Aquarius – Friends and groups. People power in the community.
Pisces – Success. Ambition and achievement. Social climbing. Position and mission – hanging on or going up.
What About the Full Moon in Sagittarius in Your Personal Birth Chart?
You'll feel it most if you have any personal birth chart factors at 25 Sagittarius or 25 Gemini. Are you a Premium Member? Check your chart now. If you have factors (asteroids or planets, for example) at 25 Sagittarius, this is about a crossroads involving your plan to travel, relocate, emigrate, export or import, educate or be educated, publish, write or command the internet. It's about the bigger picture.
If at 15 Gemini, it is about your short haul travel plans or regular commute. Your projects and ideas. Your courses or classes. Your books, blogs or websites. Multimedia or publishing. The 'word' in effect. How you hear, read, listen and write. How you get from A to B.
A Full Moon is always D-Day but this is productive D-Day for you, because you also have Jupiter and Ceres circling this area of your chart. So over the long-term, peaking in November 2019, you are going to see real benefits from the 'squeeze' on Monday-Tuesday.
Do You Have Factors at 25 Degrees in Your Chart?
If you have factors at 25 degrees of any zodiac sign at all, in your personal birth chart (like Proserpina, for example, or Minerva) then you will be affected through six degrees of separation by the split within other people, or within large organisations or even nations. The classic tug-of-war and push/pull impact of the Sun's opposition to the Moon on Monday will have a ripple effect. Allow more time and space for yourself or others, Monday-Tuesday.
The World and the Sagittarius Full Moon
The world horoscope reveals a classic moment of truth for foreign trade (America and China) and also Brexit (Britain, Europe and the Commonwealth) on Monday. Why? Sagittarius rules all these things, which is where we find the Moon. However, the Sun is pulling hard in Gemini, the sign ruling communication, transportation, freight, ships, trucks and language differences. The failure of the $1 billion+ new Chinese train system is a good example of a classic Sagittarius Full Moon issue, that needs working through now – but will peak with great results in November 2019.
This is a tough Full Moon with tremendous potential. Monday-Tuesday is intense and difficult and will be reflected on the sharemarkets. Yet, long-term, with that stunning Jupiter and Ceres pattern, you'd have to say that it's for the best. From the grit in the oyster comes the pearl for global trade, communication and transportation.
We're also looking at relatively recent Sagittarius developments. Drones and Uber. Drones and Amazon. Richard Branson's space travel ambitions. You get the picture!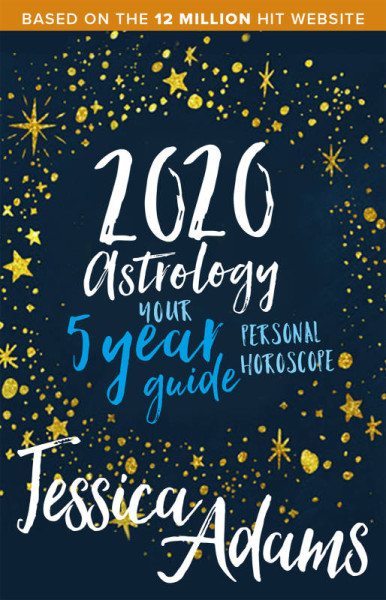 Extract: The Full Moon in 2020 Astrology: Your Five-Year Horoscope Guide
The Full Moon
Leonardo da Vinci sketched the Moon in his notebooks. Elias Ashmole, who founded the Ashmolean Museum at Oxford, gathered his plants at Full Moon. The police in Brighton made world headlines a few years ago when they were revealed to be moon- watchers too.
It is a time of inner conflict, because the Sun is opposite the Moon. They are in opposition, like the Democrats and Republicans. They clash. They disagree.
Under Pressure
A Full Moon is an unsuitable time to begin anything new because so many people, in such large numbers, are under pressure. Only go in if you absolutely must. Why? The chain reaction of stress which ricochets around the planet on a Full Moon might just touch your plans too.
Derek and Julia Parker (writing in Parker's Astrology New Edition) note that Full Moons accompany traffic jams, frustration and violence – they have discovered that the worst tragedies in Northern Ireland have occurred on or near Full Moons.
How long does a Full Moon last for? The Moon is only technically full (right opposite the Sun) for a moment. 'A minute in the monthly life of the Moon,' says Dava Sobel in her book, The Planets. For astrologers, the impact begins the moment the Moon enters the zodiac sign which stands opposite the Sun, in the sky. You can track that online with me on Twitter @jessicacadams. Use the hashtag #astrology or #FullMoon and see how other people are experiencing it.
Sun Versus Moon
Key words for the Sun and Moon tell us where the conflicts lie, inside you, or other people. Sometimes the conflicts rest within big organisations or whole nations. When the Sun is versus the Moon in the sky, or in opposite zodiac signs, we see a strong push/pull between these factors:
Sun
Ego. Self-Confidence. Fathers. Attention. Recognition. Publicity. Pride. Leadership.
Identity. Exposure. Illumination. Me.
Moon
Protection. Nurturing. Shelter. Mothers. Feeding. Accommodation. Safety. Home. Instinct. Caring. Caretaking. Me and You.
Context, Context, Context!
You need to put the Full Moon in context. Does it trigger your birth chart at the same sign and degree? Do you have a child born with the Moon itself at 25 Sagittarius and your Mercury is at 25 Pisces? Clash! Be aware.
Like any good Neolithic mother, you may make a notch on your cave wall and remember not to put your yelling child on a flight to Rio, when the Moon returns to that spot.
Most people don't use astrology. That's a fact. Unfortunately, these Muggles will ask you to launch a product, apply for a loan or sell your home on a Full Moon.
Sometimes you just have to proceed with your mission on a Full Moon and hope that aspects to the Full Moon favour you. If they do, the struggle is worth it.
If they don't? Personally, I would not proceed. Read your whole chart. You can't just pull a Full Moon out of context. It's going to be tough, but is it worth the struggle, or not?
If a Full Moon doesn't ping your personal birth chart, it's not such a big deal. You'll feel it through six degrees of separation, though.
The Full Moon is always D-Day for you, the people in your world – and all of us across the planet – but if the aspects are kind to your personal chart, the struggle can be an epic personal triumph. A hard-won victory.
The most famous and important Full Moon in 20th century history occurred on D-Day.
How Any Full Moon is Always D-Day 
On 6th June 1944 the Sun was at 15 Gemini and the Moon was at 15 Sagittarius.
Those signs repeat for us on June 17th 2019 so you can bet we will see major headlines about America and Europe, and Great Britain that day, or June 18th, depending on where you live. Karma comes around from 1944. There may be actual D-Day celebration related stories breaking on June 17th too.
The D-Day Full Moon saw the Sun in Gemini, the sign which rules communication. At Bletchley Park they were seizing German messages, decoding them and translating them within 30 minutes.
Codebreaker Harry Hinsley was telephoned by Winston Churchill from Downing Street, longing to know the news. Phones ran hot and wires crackled as the Sun in Gemini glowed.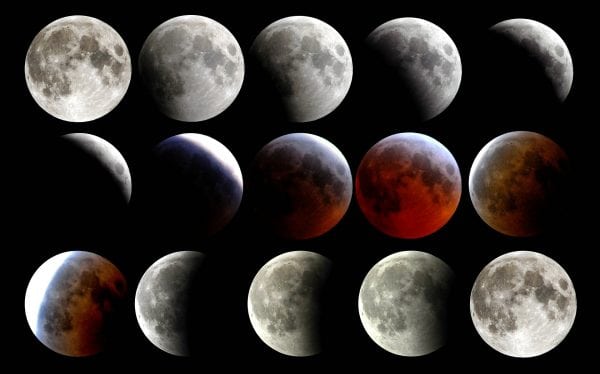 Why Full Moon Signs Matter
On D-Day, June 6th 1944, Saturn and Uranus were also in Gemini alongside that Sun, clashing with the Moon. Just one zodiac sign – Gemini – tells you all you need to know about D-Day and the conflict itself.
This was an information war. It hinged on the Enigma machine. Alan Turing, the hero of Bletchley Park, was also working on a German navy machine called a Kriegsmarine. His partner on the project was Peter Twinn. Peter Twinn.
It was a war of cover names, like Goldeneye and it involved future authors like Ian Fleming working with Naval Intelligence.
It is this blend of history and astrology which gives us our list of key words for Gemini today. It is the sign which rules information and transportation and always has, but astrologers after the war were able to update that list, based on their Full Moon findings on D-Day.
The key words for Gemini include: Intelligence. Twins. Codes. Names. Computers. Radar. BBC transmitters. Propaganda. Radio. Planes. Trains. Ships. World War Two is known as The Radio War.
Double agents split themselves into two people and became part of the Double Cross System which helped the Allies win the war. More Gemini twins!
The Full Moon itself, in the sign of Sagittarius on D-Day, signalled the ancient Sagittarian association with foreigners and voyages.
The Moon was less important than the Sun in Gemini, standing opposite, because the Sun was picking up the long, hard Gemini stories told by Saturn and Uranus in that sign of the zodiac since May 1942. The Moon's sign is frequently far less important than the Sun's.
Full Moons are peak moments if they echo larger patterns, for longer periods. They are the difficult climax of much bigger stories. That is exactly what happened when Eisenhower waited for the light of the Full Moon, over the Channel, on 6th June 1944.
Fate, Twins and a Gemini Sun
D-Day had originally been scheduled for Monday 5th June, when the Moon was in Scorpio, not Gemini.
On the 3rd of June Eisenhower received bad weather forecasts. The cloud and wind looked tough for the Allies.
Typists (more Gemini types) were told to make two sets of documents. Twin documents, in fact. The first set gave orders to postpone D-Day, the second gave orders to go ahead.
Finally, the day came. Aeroplanes were tied together, also like twins, as gliders were towed towards France.
The British fell on their newspapers and the BBC on the wireless, in true Gemini fashion. The Allies' Armada continued to make its short journey (Gemini) to a foreign country (Sagittarius). Saturn in Gemini continued to remind everyone that 'Careless talk costs lives.'
Merchant cruisers, ruled by Mercury, the planet we associate with Gemini, were joined by destroyers, minesweepers, corvettes, trawlers, troop ships and ocean tugs in the push towards France.
Cracking Your Own Code
During the war, the top-secret agency Special Operations Executive (SOE) made sure its flights were regulated by the cycle of the moon. They were not using astrology, they needed good visibility for pilots to find their way.
The SOE pilots just happened to be acting out the old astrological themes of inner conflict and outer conflict, every time they bravely hit the ground.
The best way to predict what a Full Moon will do for you, next time it happens, is to keep a diary and make notes. Over time you will come to see how each cycle repeats – and also, what makes it different.
Do it for this June 17th Full Moon in 2019. Remember, if you are a Premium Member, you have a journal to download, and Astrology Oracle cards with a guidebook. You also have the Tarot to help fill in any missing angles you may need, to see how you are being affected. To make astrology work, work it!
Learning About Sun Sign Astrology
If you are really serious about learning astrology, join myself and the experienced professional media Sun Sign astrologers Barbara Dunn, Debbie Frank, Maggie Hyde, Stephanie Johnson, Joanne Madeline Moore and Penny Thornton at our new Sun Sign School.
Guest tutors also include Natalie Delahaye, who famously was asked to create a horoscope for Prince William and Kate Middleton as a wedding present. And there is so much to learn from Bernard Fitzwalter from Elle magazine.
Barbara, Maggie and I have all been horoscope columnists for Cosmopolitan magazine in Great Britain. Stephanie Johnson is also the brilliant businesswoman behind Solar Fire and Astrogold astrology software. Joanne is a household horoscope name from Australia to Asia. The royal connection at Sun Sign School continues with the brilliant insights and vast professional experience of Debbie Frank and Penny Thornton, who were both consulted by the late Diana, Princess of Wales.
With events in Britain and Australia; podcasts; guides; downloads and discounts – I am really excited to bring our new Sun Sign School to you, for ongoing education. Access is just US $100 and you can start any time. In fact, you can begin by finding out all about the Full Moon on a podcast version of this Brighton Marina Barge event (above).