The Pisces Full Moon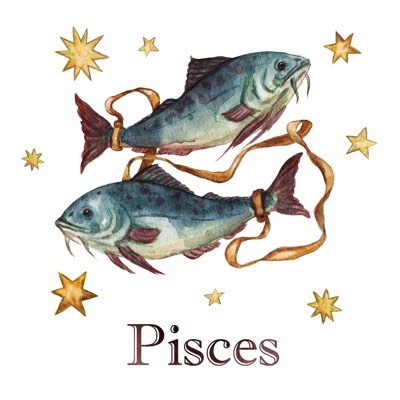 Pisces is the sign of the Full Moon on Saturday 14th September – and it has always shown two fish swimming in opposite directions. This sums up one area of your life which has been confusing you and others throughout 2019. In fact, we could trace this back to 2018 when you first started encouraging the situation! Your Sun Sign (normal zodiac sign) will show what is publicly and obviously confused. Your personal birth chart, which you will have if you are a Premium Member, gives you the inside story.
How Your Sign is Affected by the Full Moon in Pisces
Aries: Your relationship with your God. Your inner demons. Therapy and psychiatry. Counselling. Skeletons in your closet. Your dreams. Meditation. What you believe – from astrology to science.
Taurus: Your social circle. Your friendships, from your old group of bridesmaids, to The Freemasons or the Labour Party. Your social media friendships on Twitter. Your community and your network.
Gemini: Your success in life. Your position and status. Your social rank. Your ambitions. Your career, and also your calling, which may be unpaid. Voluntary efforts. Academia or educational rank. Your goals.
Cancer: Your relationship with cultures or nationalities which are foreign to you. Travel and emigration. Traditional and digital publishing. The worldwide web. Academia and education, both formal and casual.
Leo: Taxation. Business agreements. Income. Your bank. Charity. Mortgage and marriage. Your last will and testament. Legacies which name you – no matter if you know about them or not. Property. Valuables.
Virgo: Your former husband or wife. Your former boyfriend or girlfriend. Your current partner in love or business. People against you – your legal opponent. Any enemies or rivals who are in opposition to you.
Libra: Your daily routine. The relationship between body, mind and spirit. Your job description. Your work ethic. Housework. Voluntary and unpaid work. Your mental health. Your physical health.
Scorpio: Your son or daughter. Your grandchildren. Sexual relationships with parenthood potential, or step-parenting potential. Adopted children and stepchildren as a whole. Youth. Young adults. Gen Y.
Sagittarius: Your family circle. Your family tree on both sides. Your house or apartment. Your home town. Your homeland. The physical state of your home. Your shared household – partner or roommate/flatmate.
Capricorn: Your use of the worldwide web. Your mobile telephone. Your multimedia interests, from publishing to video. Your speech and writing. Your literacy and translation skills. Your voice.
Aquarius: Money owed to you. Your own credit card, mortgage or loan. Your taxes. The house or apartment you rent or own. Investments. Shares. The bank. Valuable items. Your salary or cash flow.
Pisces: Your reputation. Your physical appearance. Judgements of you online. Your avatar or photograph. Film footage of you. Your face – and how it appears online. Your name or title. Your virtual self.

Why the Pisces Full Moon is a Crossroads
This Full Moon finds the Moon in Pisces opposite the Sun in Virgo. Like any Full Moon it is D-Day. It's a crossroads you must deal with, in order to get rid of a messy or muddled situation which has been developing in waves since March 2019, and perhaps as far back as March or September 2018.
On the same day we find Neptune in Pisces opposite Mars in Virgo. These two patterns are just hours apart. Depending on your personal birth chart you may experience the crossroads on Friday 13th, Saturday 14th, Sunday 15th of September. Even now, as you read this, you will be aware of just how much the situation has crept up on you.
This is what any Neptune cycle does. It is equated with the ocean and just like the tides, it works in a subtle way, gradually eroding boundaries. The action of Neptune in Pisces – and this Full Moon in Pisces – has also slowly but surely worn away the structures, rules, 'lines in the sand' and all the rest. The actual area of your life most publicly affected is shown above.
If you are a stickler for timing, then note that the Full Moon falls on UT (Universal Time) at 4.32am on Saturday 14th September. It occurs with the Sun standing at 21 Virgo opposite the Moon at 21 Pisces. The reason this Full Moon highlights so many weak boundaries, confusion and 'blur' in your life is really down to the unusual clash between Mars in Virgo and Neptune in Pisces on the same day.
That falls with Mars at 17 Virgo opposite Neptune at 17 Pisces, at UT (Universal Time) 5.25am on the same day, about an hour after the Full Moon becomes exact.
What to Do on the Pisces Full Moon
Give yourself and others time and space. When the Sun and Moon are opposite it's a tug of war. Your inner conflict, perhaps, or a clash between where you stand, and where others actually are. It can also be a huge tug of war for people in your world. They may be going through their own D-Day. Thus, the need for time and space.
Alcohol and drugs – even prescribed drugs – are ruled by Neptune. The clash between Neptune and Mars is hard work anyway and it is unlikely to be helped by wine or marijuana, beer or cocaine. Astrologers have associated Neptune with altered states, pharmaceuticals and alcohol since his discovery in 1846. In fact, they found Neptune in the same year they publicly used anaesthetic.
Try to stay clear, keep it real, and be ultra-sensitive to what/who needs to be cleaned up, organised, or just let go. You may not want to do it on the Full Moon itself (look up at the night sky and you will see it). You may want to register the feelings, then make your choice later – if you can.
Are You a Premium Member?
You probably know your birth chart off by heart, by this stage. Check to see if you have anything on this list for a detailed explanation. Scan your horoscope and look for Virgo, Pisces – and 17 or 21 degree placements in your natal chart.
Your Birth Chart
Are you a Premium member? Login now to see your birth chart. Or choose a membership plan to create your chart.
Virgo factors: Your approach to life is usually methodical, organised, routine and meticulous. You like things to be as perfect as you can get them. The Pisces weather is coming from the other end of your chart and rocking your boat. Time to reconsider lifestyle, workload, the details of your 24 hours a day. Time to look at how that is/is not functioning for you. Go into food, drink, exercise, sleep. Go into all work, not only your paid part-time or full-time job, but also unpaid work. Housework is worth looking at too.
Pisces factors: Your approach to life is escapist, inspired and also inspires others. It can also confuse you just as much as it confuses them. Getting out of it (using substances or alcohol) or getting away from it (running away, disappearing, being late, not communicating) are other classic Pisces factor expressions. On this Full Moon and Neptune-Mars opposition it pays to step back from yourself and see your patterns. Really look at your faith or beliefs too. Astrology? Buddhism? Christianity? Look at your mental health.
Virgo and Pisces factors: Your approach to life veers between both signs (above) and can leave you feeling torn or absolutely divided, unless you satisfy yourself with a way of life that honours both your Virgo side and Pisces side. It is very common to veer between 'perfect' eating patterns – raw, macrobiotic, vegan – and chaos. It's the same with your housework. You can go between flower-arranging by inches, to absolute kitchen chaos. This is a sure sign it's all gone too far. Use this Full Moon to rethink how you work and live. Step back from the details of everything from your breakfast to your bed. Then make some changes later.
Horoscope Factors at 21 Degrees of Any Sign
If you have anything at 21 degrees then the Full Moon will make an angle to that planet, asteroid, Node or angle in your chart. You will find that a situation/person/organisation around you which is clearly divided or conflicted, brings to life the factor in your own birth chart which sits on 21 degrees. So, for example, you may have Jupiter at 21 Aries in your First House. You have everything you need as a Premium Member on this website to decode that. Whatever you have, in any sign at all, in a particular house of your chart (life department) will tell you what is in focus and what you need to understand about yourself. What comes around as a crossroads or D-Day for other people, or even your whole town/country – becomes a crucial point of decision-making for you as well, though you may want to make it a little later.
Horoscope Factors at 17 Degrees of Any Sign
If you have anything at 17 degrees then the Mars-Neptune opposition, on the same day as the Full Moon, will focus you intensely on that factor in your chart. You need to decode it, which you can do, using this website and all the benefits of your Premium Membership – the PDF guides, for example, and the backlist of features on the planets, signs and houses. Be aware that there will be a stand-off, conflict or huge point of difference involving others, or even your town/country – and it will affect you. How it affects you is down to the actual planet, asteroid, Node or angle you possess at 17 degrees, its sign and house. So, for example, if you have the Moon at 17 Gemini in the Third House, this is clearly going to be about your 'need to be needed' (The Moon) on the internet (Gemini, Third House). You'd be very mindful of your use of Twitter or websites like this one, on Saturday 14th September.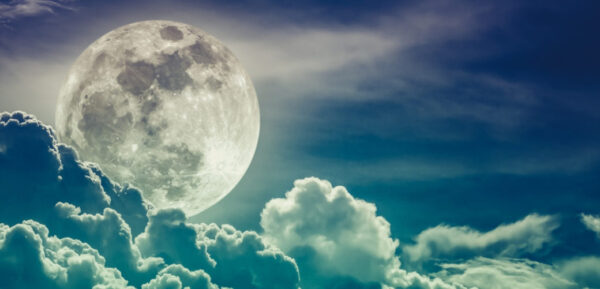 Astrology is Awareness
There are no 'energies' despite what amateur astrologers on the internet might claim. Neptune, Mars, the Sun and Moon don't send out some kind of invisible ray. That's the kind of thing they believed in the early 20th century. It's hilarious to see it revived today. No rays!
Astrology is about time, and alternative timing. It works. It predicts the news before it happens. In your own life, on this Full Moon and Mars-Neptune oppositions about reading the signs and marking the time.
The time has come to raise your awareness of inner conflicts within yourself and polar opposites in situations around you. In Virgo-Pisces we are going to see (really obviously) extreme weather, near Saturday 14th, Sunday 15th September as Pisces rules floods and storms, when rivers and the ocean swells to break through sea walls and barricades.
This is climate crisis – climate emergency – but it is also astrology.
You read that prediction back on August 31st when the website clicked over to your September forecast.
Just as Pisces and its ruler Neptune (now actually in Pisces) are associated with the sea and rivers, so too is Virgo associated with work. On the most basic level, extreme weather will stop people getting to work near the dates in question.
Telling your own time – being aware of the timing – also means understanding that this Full Moon period, which various parts of the world will experience Friday, Saturday and/or Sunday – is about tolerance. Be patient and gentle with yourself and allow time and space for other people who are likely in turmoil.
From all this comes order. Virgo rules organisation. We are in Virgo season, in September. When the time feels right step back from what has been so chaotic, messy or muddled – and cut your losses. Delete, edit or remove who/what you feel can be let go.
Nobody in astrology is ever enamoured of a Full Moon or an opposition, particularly one involving Mars, but we also learn from history. History tells us – experience the truth – then start making decisions.
Premium Member? Use Your Journal
Virgo is ruled by Mercury, the symbol of journals, diaries and notes. In Virgo season, dealing with a Pisces Full Moon, you will find that making lists and putting things down on paper can clear your mind wonderfully. That is why Justin Tabari designed your quarterly astrology journal to give you space to do just that. Remember, Pisces, Neptune and the Twelfth House are about inner visions, mental floss, imagination and the realm of non-words.
To make sense of what is happening on these two Virgo-Pisces clashes, something that will work really well for you, as you get real and make some decisions, is to put it all down on paper. Get it out of your head and onto a journal page where you can see it. That's Virgo thinking, in Virgo season.