Katie-Ellen Hazeldine's Tarot reading for you, and the world, in December picks up the new position of Uranus (changes) in Taurus (shopping, spending and saving). Kyra Oser drew the Temperance card. Neptune is currently in Pisces. The planet of visualisation in the sign of 'alternative reality'. The trick this Christmas is to create your own reality, as she explains. Merry Christmas and Happy New Year – Jessica.
Katie-Ellen Hazeldine – The Four of Pentacles Coins Reversed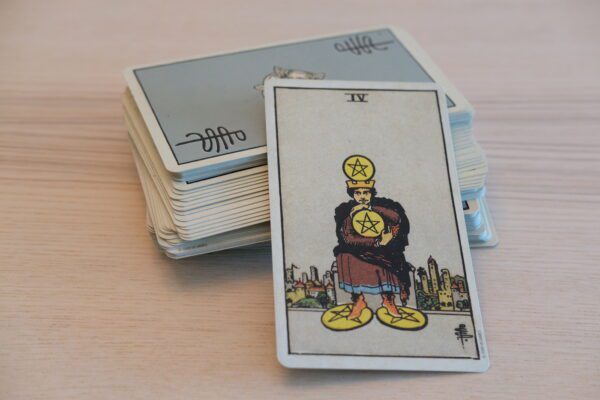 This card of spending and saving is strikingly apposite for the Christmas period, a time for making merry and giving and receiving, but this can be a time of added strain and worry, especially for parents when money is tight and the children's wish-list is eye-wateringly expensive.
This card has a nickname when it is drawn the right way up, the 'Miser card.' See how he is holding on tight to everything he has got.  Today, however, we have drawn it reversed, signifying generosity.
Looking at this card another way, we see it is a conservation friendly card, to do with holding close what matters most, while reducing wastage of all kinds, letting go of things, but also letting go of people or situations that can no longer do us any good or even do us harm.
A squirrel hoards nuts against the coming winter. No-one calls the squirrel mean. Father Christmas is the SPIRIT of giving, not the figure on the invoice. This earthy card suggests gifts to help children explore nature, find their inner David Attenborough. Maybe buy your child a Nature book, a magnifying glass, a small telescope, a bird table, or an endangered animal adoption for the year. Take them to see what Nature is up to beyond the end of the street, on the hills, in the woods, on the beach, wherever in the world you are living.
Season's Greetings! Katie-Ellen Hazeldine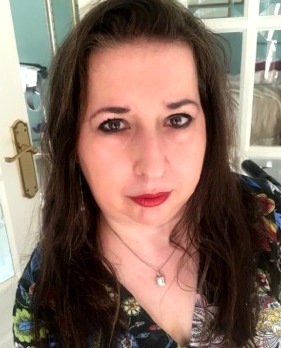 You can read more from Katie here.
Kyra Oser – Temperance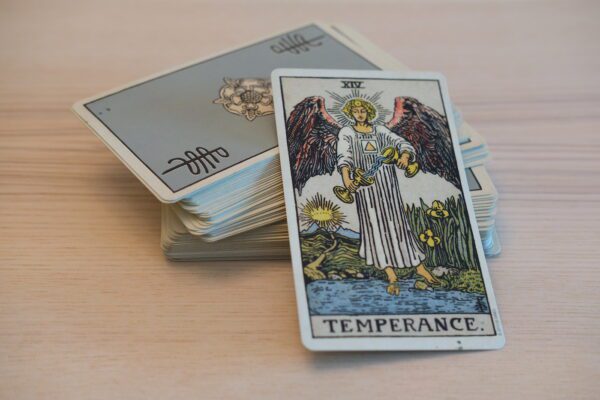 The tarot card I drew for December is Temperance. With one foot in the water and another on the ground, an angel pours water from the river of life out of one chalice and into another. This ritual represents the opportunity we have to balance different areas of our lives by setting intentions. The fact that an angel is performing this ritual is a message that spiritual help is a shortcut to finding balance. The separation of her feet between water and land represents a need to integrate imagination and inspiration with reality.
Now is the time to start taking action on ideas by researching ways to manifest your emotional goals through the medium of material reality. If you've been wanting more love in your life, what can you give of your time or talents that will bring love to others? If you'd like to incorporate an additional element into your career, what is one simple action you can take this month that might set that dream into motion in the near future? The choices you make today set the stage for meaningful results you'll be reaping in the future. As long as you take small actions in a new direction and let go of the results, your external life in 2020 has a chance to begin reflecting some of the internal transformations you've been undergoing throughout 2019. You can read more from Kyra at her website here.