What You Read in November 2018 about Christmas 2019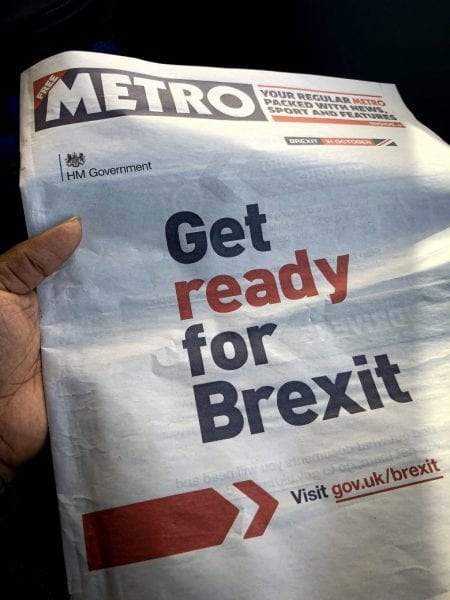 Well, I now know one thing for sure about Boris Johnson. His birth time is wrong. I was months out with his 'hung' prediction. In fact, as you all spotted – it happened before Election 2019, not afterwards!
What did work, really well, though – is the old United Kingdom horoscope. Would you believe that in November 2018, it was possible to use the national chart, to spot Christmas 2019 as the big Brexit sign-off?
Or that (even when Theresa May was still Prime Minister) Boris Johnson would find 'the spirit of London' at Christmas 2019? Or that the deal to end all deals would come on 25th September? (That was the United States and Donald Trump with his 'magnificent' trade agreement, as reported by the F.T.)
What You Read About Astrology for the UK Election 2019
We have a few charts for the British Isles, but they all picked up three hotspots. Christmas 2018 for a secret plan. Christmas 2019 for the end Brexit deadline. And September 2019 for a great divorce.
"There will be a huge announcement on Christmas Eve or Christmas Day 2018 and either secretly – or publicly – Christmas Day 2019 will be the end deadline of the exit, with signatures on all sides due on, or near, Wednesday 25th September 2019. Will it be a good divorce? Yes. In fact, it will be a great divorce. I am peering 10 months into the future here, but the future looks bright for The British Isles and the world."
"This may or may not be made public, but politicians have September 25th, 2019 in mind, so nine months forward from Christmas Day 2018. They are also reckoning on Christmas Day 2019 as the final celebration. And it will be a celebration."
"You might say, September is the golden goodbye handshake but it is October 2019 which is the firm grip as the deal is cut."
"Wednesday 25th September is likely to  bring the crucial peace agreement."
."I think it looks like a hit, in the end. Not an easy hit, but a hit. Boris Johnson will indeed find the spirit back in London, Christmas Day 2018 and Christmas Day 2019."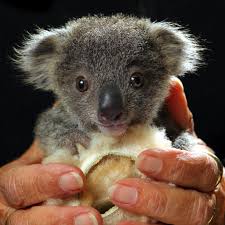 Why the United Kingdom Horoscope Works so Well
Unlike people (baby Boris Jonson being a prime example) countries are carefully timed, recorded and preserved for posterity, when they go through rebirths – like a new constitution. Using that for 1801 it was possible, months, before, to see the election itself. Thus, once you lined it up with some other charts for the country, including a 55 B.C. horoscope we have for the Roman invasion, you begin to see patterns. Politicians might not have their birth times right (which can make your prediction way too early or way too late) but political history is usually right and there are eyewitnesses around. Christmas 2019 was thus, always calling.
Astrology Predicts Election Dates for the UK
"2019 October 11th to December 8th"
(23rd July 2019)
The Arrival of The Brexit Party
One of the big factors in the 2019 election – a "Leave meant leave" election according to most commentators – Nigel Farage and his surprising new Brexit Party were factors in the shift against Remain/Remoan.
This was what you read on this website – note the timing of January 2020, which is now the new Brexit deadline.
"We are going to see a Shock No Deal/New Deal Brexit start to take hold in the second half of April 2019 and by mid-May 2020 it's a a reality. What then goes down in January-February 2020 looks like the end of the matter. The signed agreement."
Nigel Farage launched The Brexit Party on April 12th.
Donald Trump and the Magnificent Trade Deal
Another prediction you saw here, over a year ago: "There will be a huge announcement on Christmas Eve or Christmas Day 2018 and either secretly – or publicly – Christmas Day 2019 will be the end deadline of the exit, with signatures on all sides due, or near, Wednesday 25th September 2019."
The Financial Times confirms the date within 24 hours –
The Financial Times on Sep 24th 2019, reported – Donald Trump promised to deliver a "magnificent" US–UK trade deal after Brexit as he met Boris Johnson in New York. Power to the UK People – Predicted With Astrology for Election 2019
On 7th April 2019 I used the the 1969 UK chart showing the big 'people power' legislation which made it possible for working women in particular to have an equal vote. That chart was really powerful. In fact, the more we see these results coming in for the UK election with astrology the more we can see why the 'vote' horoscopes were always going to rule. It looks like the 2016 referendum to leave the E.U. was just the start. People were never going to give that up.
And you read –
"Between January 20th and February 20th, 2020, Britain will see a sweeping transformation not possible in 240+ years, bringing in not only the Prime Minister but also the monarchy. It will be empowering for working people…What then goes down in January-February 2020 looks like the end of the matter. The signed agreement."
"Brexit, Signed, Sealed and Delivered on Monday January 13th 2020"
Not Corbyn and May – how the UK Election Astrology Worked
Predicted 30th March 2019.
"Will this be a Jeremy Corbyn-Theresa May led government? No. By all the laws of astrology, what happens in politics near April 18th and 21st is a rebellion, a revolution and the birth of a new government. We can also expect a new, new, new Brexit.
Time's Up for the Elite
What you read:
"Capricorn rules the elite. It rules the mountain goat. The people who have climbed to the top – of politics, celebrity or money. The original Brexit vote horoscope with all its patterns at 23 degrees, repeats in January 2020…Time is up for the elite in January 2020 – if they tried to take over/take on democracy. These horoscopes do not forgive or forget and there will be a downfall. A demotion, disappearance or departure. And it will happen to more than one organisation or person, right across the board."
And "New Britain, New Brexit – on January 13th to 16th 2020."
Predicted 30th March 2019: "The final outcome of democratic Brexit will take place and make history between Monday 13th and Thursday 16th January 2020."
David Miliband to Replace Jeremy Corbyn?
Okay this was a really old prediction but as Jeremy Corbyn and 'Remain' depart the United Kingdom, it's worth repeating. My only comment is – David Miliband's birth chart is as dodgy as Boris Johnson's, in terms of a verified clock time of birth, so we may be out with the timing here!
"Can this astrological chart show us a comeback? It can show us David Miliband, brother of Ed Miliband, who is currently in America – but could easily replace Jeremy Corbyn if not now, then in the years ahead and take Labour to power. "
Watch this space, but do keep watching those U.K. horoscopes. This is what I love about astrology – even when the politicians are way out, a country's chart is spot on!