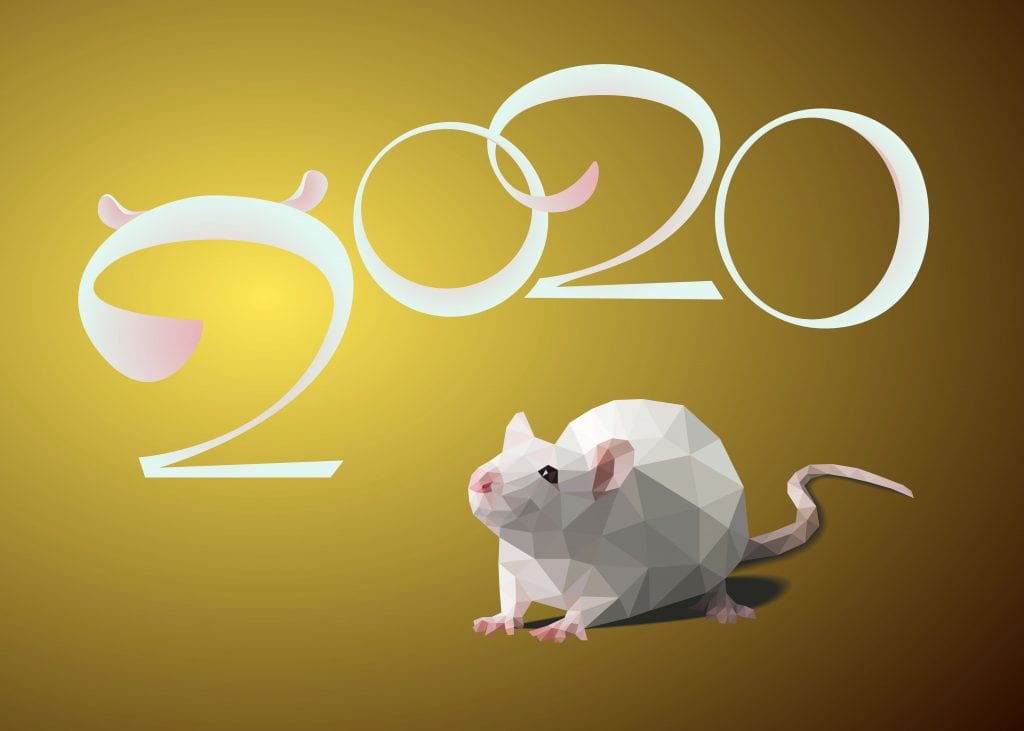 2020 Year of the Rat Predictions
What will Year of the Rat bring you? The Rat is about financial partnership and property duets. Marriage and mortgage, or couple's property investments, are associated with the Rat.
What will Year of the Rat bring you? Lunar New Year always falls on the second New Moon after the Winter Solstice. That means the date shifts between the middle of January and February, so if you were born in the first two months of the year, always double-check your Asian sign. Accurate Year of the Rat predictions depend on it. You can find an Asian Zodiac Sign calculator here. Are you interested in Lunar New Years eCards that you can download and send out to friends and family – You can find here.
Asian New Year – Not Chinese New Year
Mistakenly called Chinese New Year, based on the Chinese Zodiac, we're actually talking about the whole of Asia. The cycles of time are based on Jupiter, a planet we also know in Western Astrology. About every 12 years, Jupiter returns to the same astrology pattern in Asia, which in 2020 happens to be The Rat. Chinese restaurants do really well out of the myth that Lunar New Year and the 12 signs are exclusive to China, but it's Asia-wide.
The Time and Date for Year of the Rat Rituals
The second New Moon after the Winter Solstice of 2019 (which fell on December 22nd) is the New Moon in Aquarius on Friday 24th January, becoming exact at different times around the world. In 2020, Year of the Rat predictions start to take shape, exactly as the New Moon arrives. Not one minute earlier!
January 24th and 25th 2020 – Rat Year
Do allow for world time zone changes. For example, in Sydney, where Chinatown celebrates Year of the Rat, it won't happen until the morning of Saturday 25th January at 8.42am. For the purposes of world celebration, we can safely say it's Friday 24th and Saturday 25th January, but if you want to create a ritual for the moment Year of the Rat comes to pass, you will need to look up your nearest capital city
here
for the exact moment the New Moon lands.
Discover More About Your Asian Sign
Just by knowing that your Asian Sign is based on Jupiter and twelve-year cycles, it is possible to accurately sum up who you are, based on your Asian birth year. If you haven't already read this guide to the 12 signs, take a closer look
here
.
2020 Rat Year Predictions – The World
The Rat is about financial partnership and property duets. Marriage and mortgage, or couple's property investments, are associated with the Rat. It's where the security comes from. In 2020, we are going to see people hanging on tightly to their money, resting on all they save or make from their partner, and even from their former partner (if there has been a divorce settlement). Jupiter is in Capricorn, the sign of the people at the top of the share market and big business, in 2020 and as Jupiter describes what happens in Year of the Rat – we're looking at a year when bankers, millionaires and billionaires will save, not spend. This strongly affects the property market so if you want to sell, buy or rent a new home this year, you'd better look at what the real-estate developers and politicians are doing, before you calculate. In 2020, Jupiter – which has been watched by Asian and Western astrologers for centuries – moves in sensible, conservative, cautious Capricorn opposite the Moon in property-minded Cancer, every month. This is a year for the money-minded millionaires and billionaires among us to hold on tight, hanging on to their security and cash, for dear life. Okay, now what's ahead for your sign?
RAT – 1924, 1936, 1948, 1960, 1972, 1984, 1996 and 2008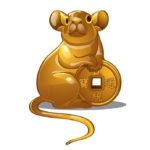 It's all about the big idea in 2020. This may be a film script or an architectural design. A brilliant business brainwave or a blog. The issue is, finding the right place for it. Rat, you need to make sure this concept is planted on safe ground, before it comes to nothing. You can help someone make this real. Or, if you feel this is all your own work, you should be delegating or finding support. Rat, there is a reasonable amount of hesitation here. It's actually fear. How can you make this high-potential plan work for you now? Are you a Premium Member – Keep reading for your extended sign predictions.
OX – 1925, 1937, 1949, 1961, 1973, 1985, 1997, 2009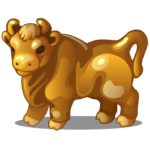 This year is all about translating dreams into reality. You, or someone important to you, will develop an important concept, idea or plan this year. If there are two Ox involved, or an Ox and Rat (see above) then this brainwave becomes even more important, but you will both need to act, not just daydream. No matter who surrounds this vision on your computer, there has to be a big shift, in terms of finding a different location for what is required. Travel or relocation might be necessary. Research and action work best. Are you a Premium Member – Keep reading for your extended sign predictions.
TIGER – 1926, 1938, 1950, 1962, 1974, 1986, 1998, 2010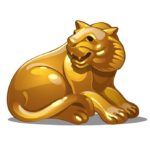 You will need to figure out groups, both against you, but also so similar to you, in 2020. This may be a circle of women friends who all share the same ideas, quite different to your own in some ways, as you are on opposite sides of the fence. Yet, underneath it all, you will find you are remarkably alike with your core views. Political parties, football teams, rock bands, book groups, children's charities, ensemble casts, members' clubs and even secret societies will strongly influence you in 2020. As fighting (even if you are just a keyboard warrior) is a waste of time and energy, think about other ways to manage the situation. There may be more than one, Tiger. You need a practical strategy now. Are you a Premium Member – Keep reading for your extended sign predictions.
RABBIT – 1915, 1927, 1939, 1951, 1963, 1975, 1987, 1999, 2011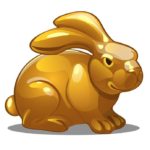 Tactics and strategy are so important to you in 2020, Rabbit. You need to focus on clever new ways to defuse situations before they happen. This means thinking ahead. There is no doubt about it. Year of the Rat brings some people in your world who have rat-like cunning. They are the plotters and planners in your midst. You can be several steps ahead by removing whatever might be used to create conflict. A pre-emptive (peaceful) strike could be just the ticket. Sometimes all people do is talk. They are 'all talk and no trousers' so nothing actually happens. However – you cannot bank on that. So, with all the Watership Down instincts your sign is famous for, sniff the air, see what you're picking up, then quickly hop to it. A peaceful life in 2020 depends on it. Are you a Premium Member – Keep reading for your extended sign predictions.
DRAGON – 1928, 1940, 1952, 1964, 1976, 1988, 2000, 2012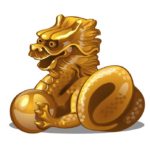 You will be travelling far and wide in 2020, so you can make more of two or three very special plans, Dragon. If you are involved with another Dragon, Ox or Rat then you can double that message. These Asian signs are also preoccupied with concepts and brainwaves with tremendous potential. This is a year for you to export, travel, relocate or emigrate – if you want to see success. The fact is, you are in the wrong part of the world, to be doing anything with not just your most important idea (as of January 24th, 2020) but others which are also around you. There is a strong message about this year – 'Time is of the essence'. Unless you get a wriggle on and find exactly the right place to put these budding plans, notions, schemes or dreams, they will not last the distance. Are you a Premium Member – Keep reading for your extended sign predictions.
SNAKE – 1929, 1941, 1953, 1965, 1977, 1989, 2001, 2013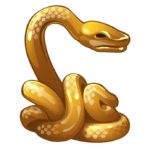 This is a year for peacemaking and peacekeeping. You can double that message if you are involved with another Snake or a Rabbit. We are going into quite a divisive year in 2020 – which you have no doubt noticed. Great Britain leaves the European Union on 31st January after four years of arguments. The Climate Emergency has reached Australia and is controversial. In the United States, Donald Trump is up against the Democrats in election year. In your own life, personally or professionally, you will be able to manage a difficult situation between other people which changes their lives for the better. In fact, you can bring healing or closure. Are you a Premium Member – Keep reading for your extended sign predictions.
HORSE – 1930, 1942, 1954, 1966, 1978, 1990, 2002, 2014
We are going through an Ideas Year in 2020 where there are so many budding projects, plans and brainwaves that 2021 could be quite amazing, in terms of results and rewards. You are part of the story and may be closely involved with another Horse, Rat, Ox or Dragon. A younger generation will be involved. This may be your own babies, infants, schoolchildren, teenagers or young adults. Perhaps the connection is broader, Horse, so there are junior faces involved with your paid work, or unpaid efforts. The trick is timing and location. You are at the right time but need to act quickly. You are in the wrong place (or the ideas are) – move this! Are you a Premium Member – Keep reading for your extended sign predictions.
GOAT – 1943, 1955, 1967, 1979, 1991, 2003, 2015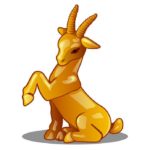 You and your former, current or potential partner (or other half, in some other way) have decisions ahead. You must both figure out if you are going to go along the same pathway together or split and go your separate ways. This separation may be temporary, so weeks or months apart – or lasting. It's a real crossroads for you. It looks as though this is work or personal. If personal, the question of an apartment, house, workplace location or property investment is the key. You two are very similar although also strangely the same! There is a great need here for communication, common-sense and clear-sighted thinking, too. Are you a Premium Member – Keep reading for your extended sign predictions.
MONKEY – 1932, 1944, 1956, 1968, 1980, 1992, 2004, 2016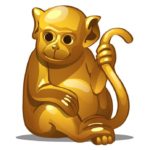 There is money to be saved or made, in a big way, in 2020. The year as a whole is about the rich hanging on to all they have gained – very tightly. You are part of this story. Of course, you have to believe that you deserve a large sum. You have to know in your heart that it is there to be claimed. This may be a considerable saving or discount, or perhaps something which is free, but if you paid for it – would cost you a small fortune. In other cases, it is a large amount, like an investment reward. Everything is imaginary or 'potential' until you make it so. This could help with travel, home improvements, or a big ambition. Are you a Premium Member – Keep reading for your extended sign predictions.
ROOSTER – 1933, 1945, 1957, 1969, 1981, 1993, 2005, 2017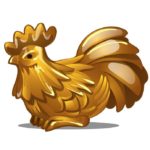 Who and what to cut out of your life, and when? That is the question! You need to sort out why you feel on the defensive, in the year 2020. This may involve another Rooster, Rabbit or Snake. You would benefit from setting aside your need to defend yourself so heavily, and instead quickly remove whatever is blinding you to the facts. So, when you feel the time is right (a New Moon is always good, and we have a New Moon as the Year of the Rat begins, on Friday January 24th) do act. This means not leaving yourself feeling exposed or vulnerable, but efficiently and rapidly getting rid of what you know is affecting your ability to see clearly and be 100% aware of who or what is around you. Are you a Premium Member – Keep reading for your extended sign predictions.
DOG – 1934, 1946, 1958, 1970, 1982, 1994, 2006, 2018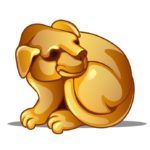 The Year of the Rat, for so many signs, is The Year of Ideas. The trick is making them happen. You may be involved with another Dog, Rat, Ox, Dragon or Horse with these concepts. They may be half-formed plans or budding projects, but you need to move them to where they can thrive. You are currently blessed with not just one, but two or three different pieces of inspiration which are already growing, every time you look at them. One in particular is your priority but please do not forget anything else, as it has just as much chance of taking off. The trick is, choosing the right part of town; the right region; the right country. You are on the threshold in 2020 and may need to travel yourself, or even pack your bags, to make sure that the huge potential is reached. Are you a Premium Member – Keep reading for your extended sign predictions.
PIG – 1935, 1947, 1959, 1971, 1983, 1995, 2007, 2019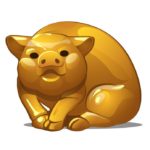 Your family tree, on either your mother's side or father's side, needs some special attention in 2020. Perhaps we are also talking about your side of the family, versus your in-laws' side. We are seeing the old set-up strongly affected by change. If things are to grow for the future, and that side of the family protected, this is the year to look after everything. In addition to this message about your year ahead, there is also a great need to look at tactics and strategy. This is true for you, in potential conflict situations. These may involve another Pig, Rabbit, Snake or Rooster. We have a very long Mars cycle in 2020. This planet is about duels and disputes. Necessary or not? It's your call. How will you play it? Are you a Premium Member – Keep reading for your extended sign predictions.
…the remainder of this article is available exclusively to Premium members.
Want to continue reading?
Login
Login now to access your Premium Astrology content.
Trouble logging in?
Login using classic mode
---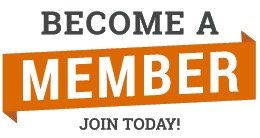 Join now for instant access to more premium Astrology features
$7 / 30 days | $28 / 6 months | $50 / 365 days
Memberships are calculated and billed in US Dollars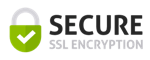 Find out more about our Premium membership plans here.
Find me on Twitter @jessicacadams for updates and a conversation about Astrology.