Well, hello again. As we go into Lunar New Year on Friday 24th January 2020, it's a good time to prepare for the next 12 months. A little time spent with your personal birth chart, your own Tarot card readings, and The Astrology Oracle can help you organise your year. Take another look at The Members' Lounge now to see what's on offer.
February puts the focus on former, current or potential partners, thanks to Saint Valentine's Day. Make sure you have your copy of Astrochemistry, from The Members' Lounge. And what about forward planning for November 2020? This is an incredibly important month in astrology, with a rare Jupiter-Pluto pattern forming for the very last time this year.
Thanks to your Premium Membership you can pick up exclusives, which will help you have your best possible year ahead.
About your Astrologer – Jessica Adams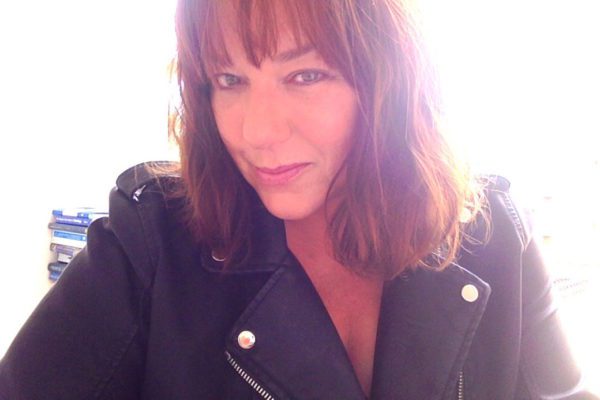 Thank you for taking out Premium Membership. So, who is your astrologer? Well, I began life as a music magazine editor and became a full-time professional astrologer at the age of 23. I am still involved with music, producing The Chrissy Amphlett Walk in celebration of the Divinyls' lead singer, in Melbourne – together with her husband, Charley Drayton, who many of you will know is the drummer with Cold Chisel.
My approach to your horoscope is to keep it real. I like specific, accurate prediction work – as you probably know.
The Premium Member program for you, at this website is like a private library (tree-free!) for you to pick and choose from, any time. You will also find my astrology and oracle books, published by Allen and Unwin, Corgi, HarperCollins and Penguin in libraries around the world. As some are now rare and out of print, they can be expensive to buy. Premium Membership gives you an alternative. My latest work is digital, free to you, and kind to the environment.
From Me to You: Elle, Vogue, GQ and The Japan Times
Membership is a great way to access my latest work without paying several hundred dollars for a hard-to-find book, like The New Astrology for Women. In fact, the majority of the guides you find on this website are only available here. Not at Amazon. Not in any bookshop. Together with the brilliant people at Asporea, who run this website, I have produced my latest work on Astrology, Tarot and Oracles just for you, paper-free.
The environment is really important to me. Always has been, always will be. That's why I spend half the year on a yacht!
After switching from life as a music magazine editor, I began my career as a horoscope columnist at Elle and Vogue in my early twenties, and today write about the stars for a number of different newspapers and magazines, ranging from GQ in London, to The Japan Times in Tokyo. I also turn up in newspapers like Metro and The Express. So that's me. Now, what about you?
Starting 2020 Right – Life Sweep!
My Life Sweep Guide is for all of you who are interested in space clearing, energy clearing, or Spark Joy. You can organise your home or room in a new way, on any New Moon. The New Moon on Friday January 24th is a good one, but we have them all year. So if you want to sweep out the old and allow space for the new, do pick up this Premium Member exclusive.
Understanding Your Birth Chart – Asteroid Astrology
The Asteroid Astrology Guide will help you decode your personal birth chart, with all the asteroids, as you start to explore your personal horoscope. It's in The Members' Lounge under downloads.
The Astrology Oracle and Guidebook
This is a really good way to get a second or third opinion on a Tarot reading (which you can also do on this website). It is also great if you want a quick answer to a big question.  The Astrology Oracle cards come with a guidebook, and it's all tree-free, as I know so many of you are concerned about the environment.
Pamela's Tarot Guide
Pamela's Tarot Cards are the work of Pamela Colman Smith and Arthur Edward Waite. Sometimes known as the Smith-Waite or Rider-Waite, the cards are actually Pamela's visions from 110 years ago. They are the biggest-selling cards in the world and they also contain coded astrology symbols. For this reason they work extremely well with your personal birth chart, which you will have as a Premium Member. On this website you will find both the cards (with special thanks to U.S. Games Systems) and an exclusive guidebook to accompany them, not available on Amazon. Pick up Pamela's Tarot here.
Your Oracle
I developed this guidebook for readers who wanted a more in-depth look at their lives. If you have a spare Saturday or Sunday and want to look at the next few months, sit down with your Tarot cards and guidebook, your Astrology Oracle cards and guidebook, and this new way of deciding the future – Your Oracle. Again, this is an exclusive for Premium Members. Tree-free.
Birthday Horoscope Cards
You can keep this to use all year round – it is a collection of 12 Birthday Horoscope eCards, which you can email to partners, friends, colleagues or family. On every day of the year, a tree is donated to koalas at Friends of the Koala, my chosen charity for the animals in Australia. That means a birthday card with a difference. A koala also gets a present!

200 Astrology Secrets for 2020
I try to create as many guidebooks as possible for Premium Members – exclusive to you and not available anywhere else. Even if you already own my books with Penguin, HarperCollins and Corgi (below) there is always more to pick up.  This is a really good way to get an overview of all 12 zodiac signs for the year ahead. This includes the people you live with, work with or are friends with! These are secrets about the signs you won't read anywhere else. Choose your own cover, too.
The Melbourne Astrology Walk

 
If you live here, or are planning a trip to Melbourne, Australia, make sure you take The Melbourne Astrology Walk with exclusive podcast commentary from top astrologers including Stephanie Johnson.
The London Astrology Walk

 
Going to London in 2020 or live there? The London Astrology Walk starts at Temple London Underground station and proceeds along The Strand to Fleet Street and on to Cheapside. You can walk in the footsteps of 17th century astrologer William Lilly and 20th century astrologer and writer W.B. Yeats. Special guest astrologers on your walk include Neil Spencer.
The Avebury and Stonehenge Astrology Walk
If you are planning a holiday in Great Britain in 2020, think about stopping at Avebury and Stonehenge – but with a difference. This self-guided podcast walk includes commentary from top astrologers including Penny Thornton.
2020-2021 Astrology Journal and 2020 Moon Guide
In The Members' Lounge, you can pick up a journal that covers 2020 and also 2021 astrological trends and special diary dates. Print on 100% recycled paper and add your own cover – recycle wrapping paper from Christmas or your last birthday. 
FREE BESTSELLER 2020 Astrology: Your Five-Year Horoscope Guide
Free with Kindle Unlimited Membership
This e-book is a #1 Number One bestseller on Amazon in the United States and Australia and has spent four years in the astrology book bestseller lists in Great Britain. It is free with Kindle Unlimited Membership.
Meetup Event Priority in Australia and Great Britain
Do you want to meet other people interested in Astrology or Tarot? As a Premium Member you can be first to attend free events which are often booked out. Pre-invitations in your Premium Member Newsletter will give you early-bird access to workshops in stunning locations around the world, with Jessica. Choose from The Bishop's Parlour in Melbourne. The Barge at Brighton Marina in Great Britain. The Thomas Keneally Centre in Sydney. 
Thanks for being a Premium Member. I hope to see you at an event in 2020 and for those of you in the United States – I have the year 2021 set aside for events in New York, San Francisco and Los Angeles. In the meantime, if we can't meet in person, you can always tune in to The Astrology Show with myself and regular special guests Penny Thornton (astrologer to Diana, Princess of Wales) and Stephanie Johnson (the woman behind the Solar Fire and Astrogold astrology software that powers so many horoscopes). You can also keep up with all that's happening in the astrology world by following my personal Twitter account @jessicacadams or The Astrology Show @astrologyshow.