Welcome to The Astrology Show for February 2020
In this episode of The Astrology Show, Penny Thornton looks at Pluto in Capricorn. Stephanie Johnson explores Jupiter and Saturn in Aquarius. This is how the first cycle, which has been so obvious in January 2020, with the Saturn-Pluto conjunction in Capricorn, has an ongoing impact in the year ahead.
Multimedia Astrology – Listen, Watch, Read About February 2020
The Astrology Show is a multimedia way to explore your horoscope. Watch videos at YouTube from our guests. Pick up the diary dates you need. Listen to the podcasts. Read features. Follow us on Twitter @astrologyshow for updates and questions.
Penny Thornton in Vogue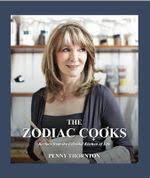 Penny Thornton is one of the world's best-known astrologers. Read more about Penny's experiences in Vogue magazine, and the time she counted Diana, Princess of Wales as her client. Penny is the author of several acclaimed astrology books, including Astrology in the Workplace, The Zodiac Cooks and With Love From Diana. We think you'll find Penny's take on Pluto in Capricorn in 2020 fascinating. You can also see videos, which add more to our February show, here.
Stephanie Johnson – Media, Academia and Astrology

Stephanie has a B.A. in Journalism and has trained in every aspect of astrology, with the Federation of Australian Astrologers and beyond. She is Co-director of Esoteric Technologies Pty Ltd, the creators and international publishers of the Solar Fire suite of astrology software. Author of the Solar Fire and Solar Writer Astrology Reports
Find more from Stephanie Johnson on YouTube here,
Dates to Watch – Notes For the February 2020 Astrology Show
All dates and times are approximate and cover time differences (and real-time days) between cities as distant as London and Auckland. For specific timing please use Solar Fire software. As you listen to Penny talk about the intense Capricorn transits and Stephanie take us through the emerging Aquarius transits, track the dates and times as they affect your chart. If you prefer the simplicity of Sun Sign astrology, Stephanie and Penny are household names online. Make sure you visit their websites for more about these cycles. Now, here's Stephanie on the Jupiter-Saturn Conjunction in Aquarius that's coming, in December.
Yet, with the recent New Moon at the end of January 2020, and the Sun in Aquarius throughout February, you'll also be seeing early signs of what is to come. Listen here.
Pluto in Capricorn in 2020 and Your World
As Penny discusses in the February edition of The Astrology Show, Pluto in Capricorn this year will change everything. Some of the most important aspects, or astrology patterns, in 2020 will involve Jupiter in Capricorn, in conjunction with Pluto in Capricorn.
Jupiter in Conjunction With Pluto in Capricorn – Starts March!

March 29th Until April 6th, 2020
From around Sunday the 29th of March until Monday the 6th of April we will see Jupiter move to 24 degrees of Capricorn, in the same position, or conjunct with, Pluto at 24 degrees of Capricorn. The pattern is repeated in June, as Pluto and Jupiter move retrograde, or appear to go backwards.
June 23rd Until July 1st, 2020
Tuesday, June 23rd until Wednesday, July 1st, 2020, finds Pluto and Jupiter both occupying 24 degrees of Capricorn. This is the second time we'll see a Jupiter-Pluto Conjunction in 2020. The two planets then move to 23 Capricorn together as July goes on, moving backwards in a strange astrological dance. Between Sunday, July 5th and Thursday 9th July, they stand at 23 degrees.
July 5th Until July 9th, 2020
Jupiter 23 Capricorn in Conjunction with Pluto at 23 Capricorn
The Final Jupiter-Pluto Conjunction in November
This takes place as Jupiter finally moves forward, over old ground, and meets Pluto one last time in 2020.
Sunday, November 8th until Friday, November 13th, 2020
This is of course the outcome of the American 2020 Election and astrology suggests historic change. Jupiter moves at 22 Capricorn then and is in conjunction with Pluto at 22 Capricorn.
Saturn in Aquarius in 2020
Depending on your time zone, Saturn will enter Aquarius on Monday the 23rd of March and remain there at 0 and 1 degrees of Aquarius until Wednesday the 1st of July. He then goes back (retrogrades) into Capricorn.
He turns up again in Aquarius on Friday, December 18th, 2020, at 0 degrees, and is joined by Jupiter at 0 degrees Aquarius between Sunday, December 20th and Thursday, December 24th – Christmas Eve.
After The Astrology Show – For Adelaide Listeners
In Adelaide? Stephanie Johnson and Jessica Adams are speaking about the astrology of 2020 on Friday, February 7th, 2020, at a free evening function, with complimentary after-event refreshments. Join Australian Astrology and Tarot on Meetups, now, to attend. We have over 700 members around the country. We are strictly limiting numbers for Adelaide to 30 people.

Further Reading – The Capricorn Effect and The New Age of Aquarius