Podcast: Play in new window | Download (13.0MB)
If you're at home now, you'll want to listen to my colleague, the widely experienced astrologer Stephanie Johnson, who recorded this podcast on Jupiter in Capricorn – the cycle that rules your life in 2020. Jupiter is here to help. The planet of opportunity, hope and problem-solving is at large for the week ending March 22nd.
Stephanie sent this to me at the end of 2019 and it was uncannily accurate, as we now know, thanks to our global situation in March. Do listen. I'll also walk you through the basics of what Jupiter in Capricorn means, in this feature.
Stephanie, based in Melbourne, covers every aspect of Jupiter in Capricorn – including the impact on your own horoscope. You can find her at Seeing With Stars on Twitter or Instagram.
Lesson One: How Jupiter in Capricorn Affects You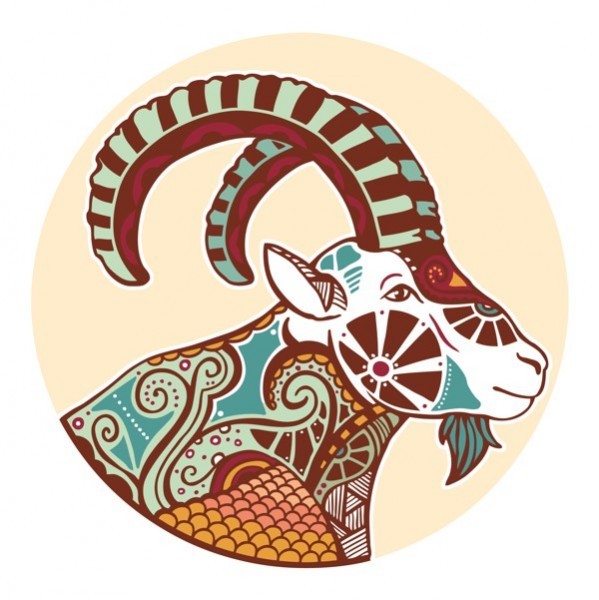 There are two kinds of astrology. One is like general weather forecasting, and that's Sun Sign Astrology. It's based on your Sun Sign or Zodiac Sign.
The other is personal or natal chart astrology based on your birth chart. If you are a Premium Member, you'll have that already, with all the asteroids as well as the planets you need.
If you do have Capricorn factors in your Tenth House of career, university life and unpaid work (in your personal birth chart) you're really going to feel Jupiter in Capricorn in 2020. This is the planetary cycle which does the repair work for all the job, educational or other 'role' issues you had in 2018 and 2019.
Jupiter takes 12 years to go around the signs of the zodiac so this is your best chance in 12 years to reorganise your career, if you do have factors in Capricorn in your personal birth chart. Now, let's look at your usual Sun Sign or 'star sign' horoscope.
Look up the Tenth House on Search now on my website to see what it's all about. If you have any Capricorn factors at all, that's the house they are in and as Jupiter passes through (transits) he will change the atmosphere, look and feel of your career, university or college degree, or unpaid work. Jupiter uplifts and looks forward. He's also about your blessings in life. Capricorn is a practical, ambitious earth sign. The Tenth House is about your highest goals. Put all that together and you can make a forecast.
Your Sun Sign and Jupiter in Capricorn
As Stephanie explains, Jupiter is about expansion and growth. In Capricorn in 2020, these life areas are where you will be helped and healed. Hope is very much what Jupiter is about. And delivery.
As I said, there are two kinds of astrology. The personal (above) and the general (below). Both of them work really well.
This is the general weather forecast based on your Sun Sign. Here are the life departments where (until December 2020) you will find solutions and opportunities. As we've seen, a house is a life department. A planet or other factor transiting (travelling through) a house is in residence! It's like having a house guest come to stay.
Jupiter is a great house guest because he fixes, repairs, heals, gives hope, renovates, improves and boosts. Again – you can find out more about the 12 houses of the zodiac and their meanings on this website. Just hit Search.
How Jupiter in Capricorn Affects You Now
Aries: Career, unpaid work, college or university.
Taurus: Foreign and regional connections, education, the web.
Gemini: Finances, charity, business, property, possessions.
Cancer: Former, current and potential partnerships of all kinds.
Leo: Lifestyle, workload, health and wellbeing, daily routine.
Virgo: Sexual relationships, babies, children, teens, young adults.
Libra: House, apartment, family, household, town and country.
Scorpio: The internet, multimedia, publishing, education.
Sagittarius: Money, possessions, business, charity, property
Capricorn: Appearance, image, profile, self-promotion, reputation
Aquarius: Spirituality, astrology, religion, Tarot, meditation.
Pisces: Friends, groups, networks, social life, social media.
How Astrology Predicted 2020 Four Years Ahead
Back in 2016, I released a new ebook, 2020 Astrology – Your Five-Year Horoscope Guide. We were thrilled went it went on to become the number one bestseller on Amazon's astrology lists for the USA and Australia. It has been on all global bestseller lists in its horoscope category for four years. Designed brilliantly by Mark Elder and published in collaboration with Asporea, who run all my websites, it was also copy-edited by Victor Olliver, himself a best-selling astrologer and horoscope columnist for The Lady.
Obviously astrology is popular! I thought you might want to see a selected chapter from the book, where the movement of the planets and asteroids, was used to predict a worldwide financial shift for 2020, the year we are living in now.
I hope this proves once and for all that if you follow the rules of astrology, you can make date-stamped, specific predictions about the future, even if it's four years ahead. Here is the extract.
Do enjoy Stephanie's podcast and this book, and we'll see you again next Thursday. Remember, if you are a student at The Sun Sign School, I will have new and exclusive content for you this week as well, as you step up your course. This week it's 'What is Astrology?'
For now, read on – and let me know your thoughts @jessicaadams.
The Global Banking Revolution From 2018
Extract from 2020 Astrology: Your Five-Year Horoscope Guide. Copyright Jessica Adams 2016.
Uranus in Taurus
Elsewhere in this book, you will see why Uranus in Taurus from 2018 will bring a global banking revolution. My prediction (although I had not yet had my coffee) is that we will see the end of banks as we know them.
I know many astrologers and astrology beginners who see the same thing. We look around us and see Bitcoin, PayPal and Stripe. More importantly, though, we see that a very old cycle is about to repeat.
Uranus in Taurus people were born from 1935 until 1942. Pre-war and war babies. They know what rationing is like. They also knew what debt was. They came into the world not long after the Wall Street Crash. Many suffered greatly from the effects of the Depression.
The alternative lifestyle movement which boomed in the 1970's when this generation grew up (grow your own vegetables, buy a block of land, build your own home, keep chickens in the back garden) did so, partly as a result of their childhood in a world that knew wartime poverty and austerity.
In Britain, this was the 'Dig! Dig! Dig! to victory' generation who had grown up with urban allotments off Piccadilly during the Second World War. This generation invented entirely new ways to pay and shop – like the credit card.
The modern credit card was first used in the 1920s, in the United States, specifically to sell fuel to car owners. In 1938 several companies started to accept each other's cards.
In September 1958, when the Uranus in Taurus children were old enough to be super-consumers, the Bank of America launched the first proper piece of fantastic plastic. This generation, in adulthood, were not only early adopters of the credit card, decimal currency, time-share, the Euro and mortgages, but they also became the environmentalists and conservationists of the 1970s and 1980s. This is why we associate Taurus with both extreme shopaholics and consumers, and radical Greens. Taurus knows both ends.
When Uranus goes into Taurus in 2018 we will also hit extremes with money. Watch.
During the War in Britain, when the Uranus in Taurus children were growing up, government slogans included 'Hit back with National Savings' and 'Lend, Don't Spend.' The women of Britain donated their aluminium pots and pans to be turned into Spitfires and Hurricanes, Blenheims and Wellingtons.
It was the era when one envelope could make fifty cartridge shells and waste-paper was vital.
All these long-lost skills returned for a different reason when the Uranus in Taurus children faced the reality of an overcrowded, polluted, planet in their middle years. And in their senior years, this generation is a powerful green lobby group. This older generation, retired (but with internet access) have made formidable campaigners.
[contentblock id=51 img=html.png]
Why 2020 is a Big Deal in Astrology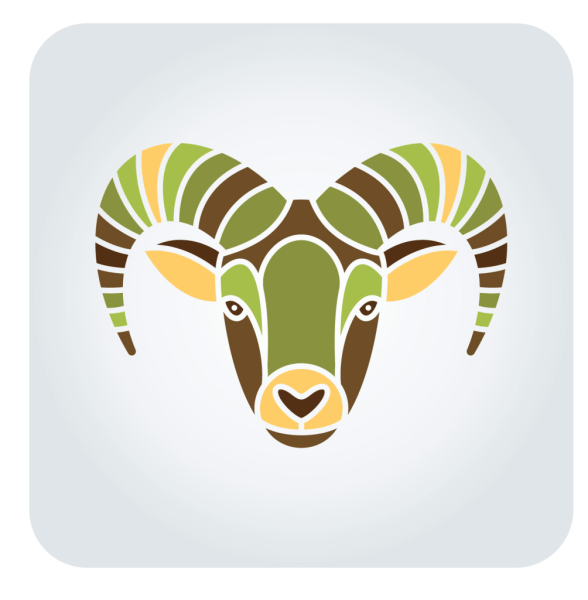 Do you have Capricorn personal birth chart factors? For most of 2020, you will see opportunities and solutions for your paid work, university degree or unpaid work.
They will appear against a backdrop of deep change for your profession, field, industry or business, which you will not see again in your lifetime. It's a critical transformation.
Even if you have nothing in Capricorn in your chart you will be affected, through six degrees, by a worldwide wave of change as Jupiter, Saturn and Pluto make an historic pass through Capricorn, the sign which rules the top of government, business and the class system. This will be earth-shaking.
If you are old enough to have been working through 1988 through 1991 and you also have Capricorn birth chart factors, you will see the past returning to you in 2020. The position you had then, the project you launched, the field you worked in – all come back to you in the most powerful way in 2020.
If you know people with Capricorn personal chart factors, 2020 is their C.V. change year.
Capricorn rules pyramid structures – the kind we see in parliament, in palaces and in corporations. 2020 rebuilds those pyramids. This symbolism comes to us from the ancient image of Capricorn the mountain goat, climbing steadily and patiently to the peak, ambitiously eyeing the summit.
In the 21st century, we update the symbol to the CEO in her corner office, on the top of the skyscraper, staring at the view from Wall Street.
Skyscrapers in 2020 will not be the skyscrapers we know in 2016 as I finish this chapter. Those concrete and steel corporate structures will be restructured. Why?
Because they have to be.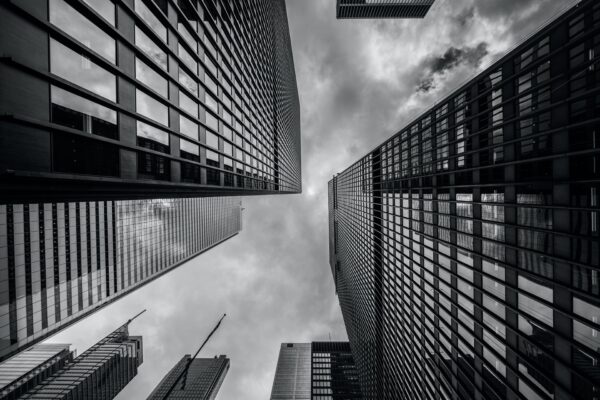 Christmas 2019, New Year 2020
That is going to be quite some New Year's Eve celebration. The balance of power is altering. The Christmas tree in Trafalgar Square will shake.
Right around the world you can expect to see a carve-up of control. Astrology tells us to expect demotions, departures, promotions and reshuffles when Pluto and Ceres are in Capricorn, the sign which rules people at the top. Jupiter is there. This is a detox.
In 2020 the time is right to ask questions about who is at the top, in the middle and at the bottom of any corporate, government or royal structure. How and why are they there? How can we fix the issues and heal the past?
Jupiter's Repair Work
Jupiter in Capricorn in 2020 will repair the problems the world has with her Prime Ministers, Presidents, Kings, Queens, CEO figures and all the rest who occupy that tiny space at the top of the mountain goat's peak.
It goes beyond that, of course. Capricorn rules the people in the middle and down the bottom. There are always a lot of people at the base of any mountain.
Specifically, in 2020, we are going to see Jupiter's cycle address promotion. The class system. Public and private education (part of the class system). Old Communism. Old Capitalism. Look at your chart as we get closer to 2020. Be part of the solution, as they say.
Our Eighties Flashbacks
I'm not talking about The Smiths and long tweed coats, here. I'm talking about that weird phase in history when Saturn, Uranus and Neptune were all in Capricorn. We're going to see an extreme Eighties flashback in 2020, as the planets hit those same positions in the sign of big business, government and royalty.
That's why we're going to have the mother of all Eighties and early Nineties flashbacks as we go from 2019 into 2020. The True North Node rules repetition, déjà vu, familiarity, rewinds, replays and karma.
So what went down in history, then?
George Bush. Benzair Bhutto. Mikhail Gorbachev. Pakistan and India's nuclear treaty. The Ayatollah Khomeini. Tiananmen Square. The end of the Berlin Wall.
Oh, and Watch the Richard Nixon Story
Why? Because President Richard M. Nixon was born on 9th January 1913 at 9.35pm in Whittier, California with six Capricorn factors. Watch his place in history shift in 2020. This will be the rewrite to end all rewrites.
Would You Like to Be a Full-Time or Part-Time Astrologer?
I am hiring for 2020 and beyond. Your starting point, if you want to write or podcast with me, is our popular online course, The Sun Sign School.
You can learn at your own pace and for US $100 you will have a solid foundation of learning. You can learn the system I use and hear from some amazing authors, academics and tutors. Together we've worked on Cosmopolitan, Elle, Vogue and appeared on the ABC and BBC.
It's been wonderful to have support for the course from Oscar Cainer and Shelley von Strunckel and I am thrilled that we have both of Princess Diana's personal astrologers on board. Debbie Frank and Penny Thornton have years of wisdom to pass on.
If you just want to learn for fun or entertainment that's perfectly fine too. All of us at The Sun Sign School would love to have you along. Visit www.sunsignschool.com to get started now.
Image Credits
Featured Image – Photo by Austin Distel via Unsplash
Skyscrapers – Photo by Matthew Henry via Unsplash