In this two-part feature (free and premium), we'll look at the science behind meditation. Why it's not as hard as some people think. And how to use The Beatles to tune your chakras.
In the midst of the COVID-19 pandemic, it would be safe to say that we are all feeling some level of anxiety. Meditation is a powerful way to manage it – and best of all anyone can do it at home. This is part of #TransformationTuesdays with @astrologyshow
Dealing with Anxiety
The current wave of anxiety so many people are feeling has been triggered by the total lack of control we perceive we have over this new "invisible" coronavirus, and the rapid change in so many aspects of our lives. The adjustments we've had to make in the past couple of months would usually take decades – or in some cases even centuries – to be adopted by society at large and accepted as the norm.
But instead we've all been left trying to land on our feet, as the world as we knew it has been simultaneously tipped upside down, shaken and stirred, with people all over the world waking each day not knowing what to expect, and trying to keep up, to make sense of our new reality on the run. No wonder the invisible side effect of all this stress – anxiety – is impacting so many. But it is important to remember we do still have control over so many things in our life. And by taking ownership of these we also get the benefit of reducing this underlying anxiety.
Anxiety Symptoms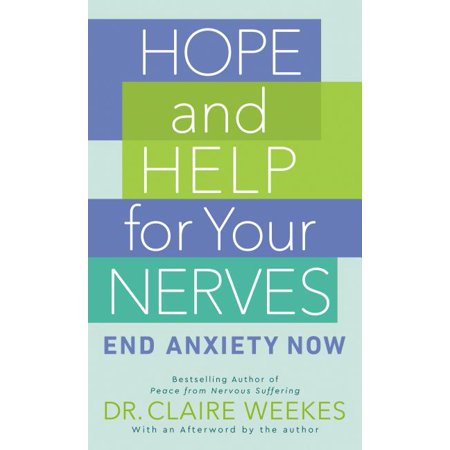 What are the signs of anxiety you should look out for? Dr. Claire Weekes, author of "Hope and Help For Your Nerves" describes symptoms such as a heart that beats too fast, hands that tremble and sweat, a stomach that churns, a head that aches and inability to sleep as signs that anxiety has taken hold.
Interestingly, many of these anxiety symptoms are also aligned to different chakra points, which Jessica Adams will help you explore in the second part of this feature where she looks at fascinating and fun ways to balance your chakras through music. So, what can we do to protect ourselves while stuck in a situation over which we feel we have little control? Choosing a healthy diet, regularly exercising and getting proper sleep and rest are what medical professionals are pointing to – and this makes sense because the majority of us do still have control over these factors. Sounds easy, right? But as anyone who has experienced it will attest, anxiety has a way of popping into our minds at any time during the day. Anxiety triggers us to snack on unhealthy foods throughout the day and steals our resolve to exercise (instead we spend hours stuck on the sofa). It arrives in the form of an endless narrative – all our worries rotating through our minds in a continuous loop. It turns up just when we are trying to fall asleep, or even worse appears in our minds when we wake during the night, keeping our minds wired when we so desperately need to switch off. Anxiety can cripple during the day and then hijack you again at night.

What Science Shows
Interestingly, neuroscience research has shown that just ten seconds of personal acknowledgement towards our emotions helps to reset our consciousness. So it makes sense that spending a little time each day to acknowledge, accept, then release any negative emotions we have floating around inside (all of which can be easily done through simple meditation) will help transform our ability to self-manage built up nervous energy including anxiety. Through meditation and chakra balancing, instead of the anxiety controlling you, you are able to control it.
Now if you are fortunate to have learnt some basic meditation skills, now is the time to put them into practice. Allow some time each day to slow the thoughts circulating in your mind and float off to a peaceful place, lowering your stress hormones and your blood pressure at the same time. While meditating, put Dr. Weekes' simple strategy from
'Hope And Help For Your Nerves
' into action: Facing. Accepting. Floating. Letting Time Pass. 
Hope and Help for your Nerves
is available here: 
Booktopia (Australia), 
Amazon (US), 
Book Depository (UK).
Some time spent meditating will help keep the anxiety at bay during the day. Similarly, meditation helps you fall asleep – or back to sleep if you wake in the night. While meditating, check in on different zones of your body – starting from your feet and working your way up along your spine to the top of your head. Devote time to any area that feels out of sorts, giving it permission to relax. This is a simple way to keep your chakra energy flowing.
Free Relaxation Podcasts from Natalie Delahaye
We have a wonderful relaxation podcasts free for you to access anytime by professional hypnotherapist Natalie Delahaye, to help you to relax into a deep meditation or fall asleep.
Even if you've never tried, or felt meditation was not your thing, now is the perfect time to begin. Meditation is simply learning the art of slowing the pace of thoughts entering your mind and not allowing unwanted thoughts to take up residence. To acknowledge the thoughts you have, accept them, then observe what effect they have on you, while focusing on your breathing and relaxing your body. Soon you will realise that you have the power to decide if that thought stays or goes. Send any negative thoughts on their way.
How Yoga Works
My first foray into meditation was through yoga, with each session ending with a small five-minute class meditation. I was there for the exercise but couldn't exactly pack up my things while everyone else joined in the class group meditation. So, I found myself lying still on my mat, listening & following the basic instructions. Slowing down my breathing. Letting my mind drift away. And I found I actually enjoyed the feeling of letting go and drifting into a semi-state of sleep, even for just a couple of minutes. What I didn't know at the time was that I was helping to reset my mind to 'calm mode.'
How Keeping Still Helps

But it was a totally different setting that helped me see a whole other side to meditation. Once again, I wasn't attempting to develop my meditation skills. It was while I was attending acupuncture sessions for a totally unrelated reason that I found myself unable to move (with fine acupuncture needles stuck all over my limbs and even neck & face, I really didn't want to…) so I decided to just try and let go: closed my eyes, slowed down my breathing, allowed any thoughts that entered my mind to stay but did not engage with them, just letting them drift off of their own accord. My lovely acupuncturist would always ask me the type of background music I'd like to listen to – sometimes it was the sounds of the ocean or Tibetan singing, other times I chose the sound of silence.
I would be in this acupuncture induced 'coma pose' for 20 minutes. After a few sessions, I started to see a vivid purple spinning circle between my eyes at the spot known as your 'third eye' for the entire time I was in the session. The first time I experienced this, I asked the acupuncturist if this meant anything and she advised I was probably seeing purple as it was a healing colour. I researched it when I got home and discovered that it was possibly the seventh chakra that I had tapped into. Whichever was the correct way to interpret it, I was hooked, for the experience was like going to a dreamy, fantasy land and even 15 minutes there made me happy for weeks afterwards. It was as if I could see a magical part of myself, I didn't know existed. I would finish the session with an inner calm that I had never had before.
Great Yoga Links
If you want to try a yoga class at home before you meditate have a look at the free classes in our Move to Improve Transformation Tuesday blog here. 
Great Meditation Links
Harvard University Health Services Center for Wellness & Health Promotion also have six excellent guided meditations on their website. Visit their 'Relaxation Room' to choose from options including Body Scan Meditation and Labelling Thoughts & Feeling Meditation.
Everyone Can Meditate
Perhaps you are like me – I never saw myself as the meditating type. But getting to a truly deep meditative state didn't require someone to teach me how – it came about simply when I had no choice but to remain completely still and therefore had time to listen to my body & emotions.
So, while I don't suggest you stick acupuncture needles into yourself in order to meditate, I do have faith that in just a short space of time anyone can set up a safe space to sit or lie down (definitely choose somewhere you won't be disturbed) and practice meditation for anywhere from two to fifteen minutes. Choose to be still, focus on slowing your breathing, give your mind some TLC and check in with the different zones in your body where your emotions may be impacting your muscles or organs. That's how simple meditation is. How deep into a meditative state you go is up to you. As is how long you spend doing it – just a few minutes may be all you need, or other days you may require or desire more. And just like any skill it can be picked up at any point in life, and you can also continue to improve and diversify your meditation skills.
Your Soothed Nerves Will Thank You
It doesn't matter if at the end of your meditation you finish up feeling renewed or slightly sleepy, or if you are able tune into your chakras or even if you feel nothing at all.
It is simply the act of self-care, proving to your inner self that your feelings and emotions are important enough for you to pause and acknowledge them that counts. And that acknowledgement and time spent meditating, recognising and hopefully releasing these feeling will ultimately help you to keep any anxiety at bay. Now read on as Jessica Adams explains how to both tune into your chakras and balance them, all with music by The Beatles, Prince, Ed Sheehan,
Leonard Cohen
or
Jeff Buckley
– no doubt some or all these songs are already on your favourites playlist!
About the Author:
Alicia Fulton is a lifestyle writer currently based in Sydney with more than twenty years' experience working with titles and firms in New York and Sydney, including ELLE US and Australia, The Knot Magazine, John Brown Publishing, Bloomingdales, Williams Sonoma, Westfield and Moët Hennessy. Alicia devotes her life to her two beautiful sons and family, with whom she has travelled extensively on adventures throughout Europe, Asia and the US, and to her life-long passions – astrology, travel and music. Alicia's current projects include websites Jessica Adams, Holiday Goddess & AMMP.tv.
…the remainder of this article is available exclusively to Premium members.
Want to continue reading?
Login
Login now to access your Premium Astrology content.
Trouble logging in?
Login using classic mode
---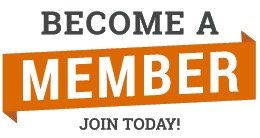 Join now for instant access to more premium Astrology features
$7 / 30 days | $28 / 6 months | $50 / 365 days
Memberships are calculated and billed in US Dollars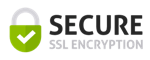 Find out more about our Premium membership plans here.