Your Personal Birth Chart
Your Birth Chart
Are you a Premium member? Login now to see your birth chart. Or choose a membership plan to create your chart.
By sign and house (life department), this asteroid shows where you can always restart something…or someone. Where 'never say never' is the phrase.
If you are a Premium Member, check this asteroid now. To find out more, use Search and your guidebooks.
The Rod of Aesculapius
It doesn't really matter if you use the word Aesculapia or Aesculapius for this asteroid symbol. We're really talking about two ancient-world names for the same idea. The rod is the most important part of the symbol. The serpent or snake wrapped around the rod can be seen held by Aesculapia/us in most sculptures.
On June 27th, 2000, the genetic code of life was cracked (seen here in The New York Times) and that spiral shape looks surprisingly like the snake entwined on the famous staff, or rod. In fact, on that day, Aesculapius was at 13 Aquarius, exactly sextile Chiron at 12 Sagittarius.
Chiron is sometimes called 'a wounded healer' in astrology so there is a second connection there. (Although he was primarily a teacher, not a healer).
The Miracle Worker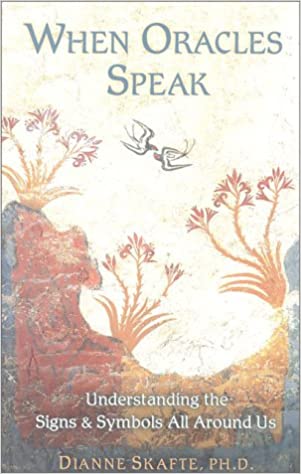 The most dramatic healer in the horoscope is Aesculapia. The Romans set up temples to him, where people would stay overnight, hoping for a dream that would give them the diagnosis and cure, or a miraculous recovery.
As Dianne Skafte explains in her book When Oracles Speak, "In all of Western history, no institution has brought dreams and healing together in a more powerful way than the temples dedicated to Asclepius, the Greek god of medicine."
As with most of their gods and goddesses – behind our modern astrological symbols – the Romans imported him and made him Italian. In fact, they shipped him in from Greece to cure the plague and believed he arrived in the form of a snake.
The Temples Thrived for 1000 Years
The temples thrived for nearly a thousand years. They were free and usually built near natural springs. After baths, fasting, ritual and prayer patients descended into chambers and slept, hoping for miracle cures. Afflicted Romans made casts of the relevant body part, to offer up to the God – and the priests in the temple (the Roman version of a hospital) would attend the patients.
Aesculapia is Jupiter's grandson and the father of Panacea and Hygiea. The Hippocratic Oath taken by the medical profession names him, along with Panacea and Hygiea. These are the healing gods that mattered, along with Apollo, who was a multi-tasker – both leader and healer.
The God Who Could Cure Plague
To the Romans, he was the god who could cure the plague. It's interesting to see how the asteroid shows up in some personal birth charts.
Pasteur, the man who defeated rabies, had Aesculapia at 24 Taurus in his personal birth chart. It formed a perfect trine to Mars at 24 Capricorn in his house of career. Minerva was also very close at 23 Taurus.
They found and named Aesculapia in 1923, when a Nobel Prize was awarded to Banting and Macleod for the discovery of insulin.
Magnified images of insulin show snake-like coils. The symbol for Aesculapia is a snake, wrapped around a rod. It is an ancient image, over 2000 years old. You still see the Rod of Aesculapius on the side of ambulances. The snake can also be seen if you look at images of Hygiea, his daughter. She often holds a bowl and snake. I've seen it on the windows of Spanish pharmacies. The famous coil shape of DNA resembles the snake and rod of Aesculapia. So does the Indian chakra system.
All of this is an important part of astrology, which runs on synchronicity – the powerful and meaningful connection between symbols. In fact, it's the Astrological Method in action. What you do with it, is your sole responsibility as astrology is just one tool, in the tool kit of life. Yet, the asteroids open doors to knowledge.
Chiron and Healing
Remember that Chiron rules healing herbs and plants, quite specifically. He is mostly a maverick, though – a renegade teacher. He can turn up when you are seeing a medical maverick, not a mainstream doctor!
Aesculapius is about resurrecting and reviving – the miracle that pulls you back from the brink. Panacea is about cures and remedies, with ethical questions – like medical marijuana. Hygiea is about the old maxim 'prevention is better than cure.' What can you find? What is your chart saying to you? Watch for the synchronicity of symbols.
Any history book will reveal how the Romans, who gave us our modern astrology, saw this healing family. Each of them had very different functions and that's where the meaning of the asteroids in your chart comes from.
You will get a great deal more from ancient statues and old paintings of the healing family of astrology, than you ever can from mere words. Rediscover these archetypes. Of course, as astrology is synchronicity, it may well be that they go and find you.
Aesculapius in Art
This god represents survival against the odds. There is an excellent British Museum 'surviving' sculpture of him in The Enlightenment Room. You can also see the symbol brought to life in paintings by Christopher Unterberger and Giovanni Tognolli. 
Apollo entrusts his son Aesculapius to Chiron by Christopher Unterberger (left)
Giovanni Tognolli – The Finding of Aesculapius (below left)
Aesculapius at the British Museum (below right)
Practical Chart Examples
In the zodiac sign of Cancer and the Fourth House, this asteroid might symbolise a person who resurrects old houses which are on the brink and renovates them, successfully.
In the zodiac sign of Leo and the Fifth House, this might be a person who saves the lives of children or brings them back from 'the brink' in other ways, through charity work. Leo also rules sexual relationships, so this might be a person who can never let one particular partnership go. It never quite finishes.
Premium Member? Using your personal birth chart, your journal, your guidebooks and your own research, find out how this asteroid works. It could give you a completely new perspective on your chart.
Image Credits:
Featured Image – Photo by Obi Onyeador (Unsplash)
Apollo entrusts his son Aesculapius to Chiron by Christopher Unterberger (Pinterest)
Giovanni Tognolli – The Finding of Aesculapius – Google Art Project
Aesculapius at the British Museum (Jessica Adams)