What Not To Do on the Sagittarius Full Moon Eclipse June 5th-6th
Avoid judging or acting dramatically, in a way that decides the future. You will see a fork in the road involving one or two areas of your life on June 5th and 6th. Why would you take a fork in the road when your torch isn't working? An eclipse interferes with the normal light of the Sun and Moon. Don't go further without a working torch in your life! To be across the world, as the world is 24 hours, allow the full extent of  the Full Moon on June 5th and 6th, for timing.
This is particularly important if you have Gemini or Sagittarius factors in your birth chart and are involved with travel, vacations, holidays, cars, bicycles, motorbikes, buses, coaches, commuting, tourism – or television, radio, the worldwide web, newspapers, magazines, academia, publishing, education. A Full Moon Eclipse – a Lunar Eclipse – conceals it does not reveal.
Personal Chart Factors at 15 Degrees?
The Full Moon Lunar Eclipse falls with the Sun at 15 Gemini and Moon at 15 Sagittarius on Friday the 5th of June 2020 at 7.12pm UT. If you have personal birth chart factors at 15 degrees, the planet, asteroid, angle or point which is triggered and its zodiac sign and house, tell you the 'what' of the story for you. There will be a blind spot or cover-up around you which affects you.
Fortuna at 15 Pisces and Proserpina at 15 Gemini are involved in the pattern on the 6th of June at 1.49am in an exact square, so just a few hours later. There will be a fated, random quality to what spins around then and Proserpina always describes a go-between.
Telephones, Apps, Tracking Questions
Gemini rules your mobile or cell phone, the apps you use and it also rules tracking. Be aware of what you cannot see and do not know on this Lunar Eclipse Full Moon, June 5th-6th 2020.
Lunar Eclipse. Full Moon. Strawberry Moon.
The Full Moon has fascinated people for centuries. Leonardo da Vinci sketched the Moon in his notebooks. Elias Ashmole, who founded the Ashmolean Museum at Oxford, gathered his plants at Full Moon.
The police in Brighton made world headlines a few years ago when they were revealed to be moon-watchers too. When the Sun is opposite the Moon, but there is also an eclipse, it's a point of tension. A big stretch. Find out more here.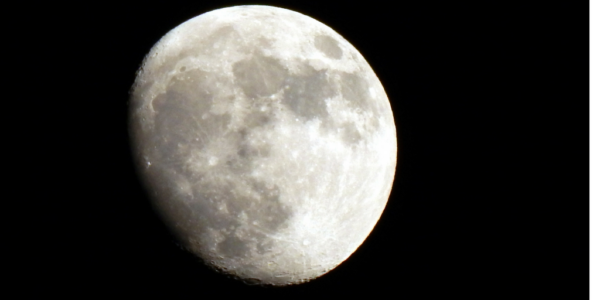 Lunacy, Trouble and the Full Moon
Not every Full Moon Eclipse like this one – also a Strawberry Moon – is tense. This one is tense, however, because of the patterns it makes involving Gemini, the sign which rules the media. We also see plans made in the dark on a Full Moon.
This Full Moon is About the Media
There will be a cover-up involving television, internet, radio, newspapers or magazines. We will only wake up to the fact that we were left in the dark later. Months or years later people will still be asking about what really happened.
The Lunar Eclipse is Sagittarius
Sagittarius is opposite Gemini in astrology. The media. An eclipse Full Moon is like a full stop but with somebody's hand covering the final words. We cannot see, and will not know.
Travel Cover-Ups and Airline Cover-Ups
This Full Moon Eclipse is also about what is obscured or concealed regarding the travel industry, tourism, border control, visas, passports, airlines. Your vacation/holiday of 2020. Be aware that you are not aware. It will be months or even years before you realise what was going on.
Are You a Taurus or Scorpio? It is a time of inner financial conflict, because the Sun is opposite the Moon. They are in opposition, like the Democrats and Republicans. They clash, so your money, house, apartment, business or charity (perhaps your possessions) puts you at a crossroads.They disagree. 
Are You a Leo or Gemini? This is about relationships. Former, current or potential partners. The world of babies, children or grown-up adult children. Pregnancies past, present or potential. Love – gone – here – waiting. You cannot see and do not know. A Full Moon is an unsuitable time to begin anything new because so many people, in such large numbers, are under pressure. Only go in if you absolutely must. Why? The chain reaction of stress which ricochets around the planet on a Full Moon might just touch your plans too.
Are you Aries or Libra? This is very specifically about your commuting, travel, vacation, holidays, foreign or regional connections, visitors from afar or your own visit to somewhere else.

Traffic Jams, Frustration, Potential Violence
Derek and Julia Parker (writing in Parker's Astrology New Edition) note that Full Moons accompany traffic jams, frustration and violence – they have discovered that the worst tragedies in Northern Ireland have occurred on or near Full Moons. The curfews across the United States during looting and rioting (quite separate to genuine protestors) should be kept during the Full Moon Eclipse from Friday through the weekend. But will they be? An eclipse leaves us in the dark.
Cancer and Capricorn and the Eclipse
An eclipse in astrology is simple to understand. It obscures what would normally be seen. Situations are in shadow. There may be a cover-up. Details may be hidden. For Cancer this is about work, daily routine, lifestyle. For Capricorn this is about religion, astrology, mediumship, psychics, Tarot, psychology, counselling. This is why astrologers advise against acting or judging dramatically.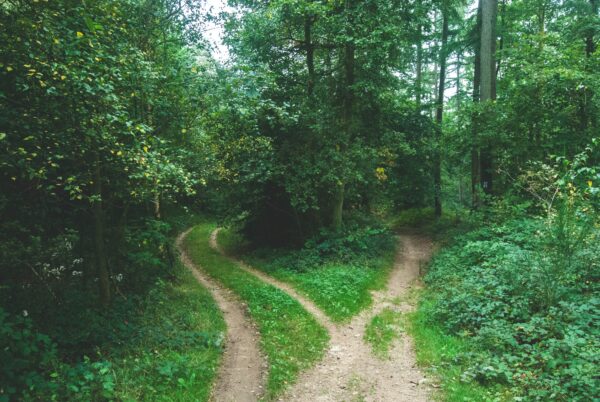 Don't Drive Blind
Any eclipse is like driving up a pathway with two forks in the road (the Sun and Moon are opposite) with no working headlight on the car and no working street. Choose later. This penumbral lunar eclipse in Sagittarius/Gemini is specifically about cars, buses, planes, trains, coaches, buses. It's also specifically about education, academia, publishing, the media, the worldwide web.
Sagittarius or Gemini Birth Chart Factors
Do you have Sagittarius or Gemini personal chart factors? Be aware that you won't be aware on Friday June 5th and Saturday June 6th. Experienced astrologers have always warned their readers and clients to avoid the eclipse period (allow one day before, and one day later, for world time zones to catch up) for decision making or action plans.
Virgo, Aquarius, Pisces
It is typical of eclipses that months or even years later, there is always mystery, lack of information, lack of insight or lack of detail surrounding an event. An eclipse does what it says on the label. It blots out what would normally be seen. Here we have particular situations which you won't see in full or very clearly, as follows:
Virgo – The Full Moon Eclipse is about what you cannot see and do not know, regarding the family, your apartment or house, about your home town or homeland. It is about what is obscured regarding your place in the world, employment, status, career, unpaid work or studies.
Aquarius – This Eclipse on June 5th in astrology is about your friendships and group involvements, no matter if it's a protest group or a football team. It is very much about what cannot be seen or known. It is also about younger people, children, sexual relationships, teenagers.
Pisces – This obscured or concealed part of your life is about your career, position, status, mission, ambition. Where you stand now and where you are going. You are also going to find it pulls in your family, your household or country, your town or property – rented, owned or invested in.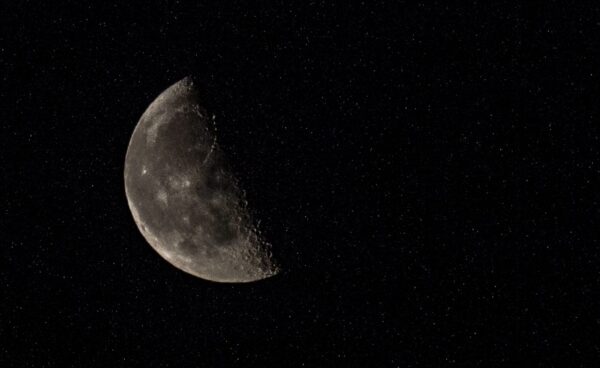 How Long Does the June 5th Eclipse Last? 
How long does a Full Moon last for? The Moon is only technically full (right opposite the Sun) for a moment. 'A minute in the monthly life of the Moon,' says Dava Sobel in her book, The Planets.

For astrologers, the full, Full Moon/Eclipse impact begins the moment the Moon enters the zodiac sign which stands opposite the Sun, in the sky.
You can track that online. My Twitter friends are very good at Full Moon spotting and announce it in real time, the moment the Moon slips into her new sign. Use the hashtag #astrology or #FullMoon to find them. 
A Full Moon Seen on June 5th and 6th
If you are in Australia, you'll see the Full Moon Eclipse (or not see it!) on 6th June, starting in Melbourne, Sydney, Hobart at 3.45am and ending at 7.04am. Adjust for your time zone.
The Gemini Season and the Eclipse
Watch my YouTube channel for more on Gemini Season now. See more from me, Penny Thornton and Kyra Oser about this Gemini Season in June 2020 and how you can navigate. It's not just an eclipse opposite the Sun in Gemini, it's also the North Node in Gemini too. So there are specific things to watch out for. Watch and ask me questions @jessicacadams.