Stonehenge Eclipse Astrology
This eclipse on Stonehenge Summer Solstice is really important if you have a stellium (more than three factors) in your personal birth chart, in the zodiac sign of Cancer. It also holds some modern plague prediction secrets. Was it a place for Neolithic astrology?
Avebury and Stonehenge Astrology Facts
The numbers of stones and holes in the circles of Avebury and Stonehenge show Moon cycle prediction was possible, 5000 years ago. Avebury had a
Northern Circle of 27 Stones and the Southern Circle had 29 Stones.
NASA tells us it takes
27.3 days
for the Moon to orbit the Earth. NASA also tell us, it takes
29.5 days
from New Moon to New Moon. About 24 miles away, Stonehenge tells the same story. The Sarsen Circle at Stonehenge had
29.5 stones
, because Stone 11 is half-size. This circle of
29.5 stones
meant the Stonehenge people could predict New Moons and Full Moons. So can you, making a Stonehenge model. Stonehenge and Avebury also mirror women's menstrual cycles of
28 days
, which in turn, reflects the Moon. In astrology today the Moon still symbolises mothers.
In old English Common Law a
'lunar month'
was exactly 28 days, in any contract. So the moon and women's periods are embedded in British history. Stonehenge has always been seen as a man-made monument and has been
monopolised by men.
Yet, there were
14 females
and nine males buried in the Aubrey Holes.
The 56 Aubrey Holes held Preseli bluestones from Wales, dragged 180 miles to Stonehenge. But why? And who ordered the removal?  As
The Guardian
reports, "bluestones – spotted dolerite, blue and sparkling with quartz stars when freshly quarried" – would have been excellent non-verbal records of constellations behind the Sun or Moon at the time. Suitable for remembering the cycles of the past and predicting the future. Today we call this astrology.
Other kinds of Moon prediction were possible at Stonehenge. Eclipses may have been predicted at the 56 Aubrey Holes, using markers for the Sun, Moon, North Node and South Node – proven by
Professor Sir Fred Hoyle
. We use all of them in astrology prediction today.
Your North Node Return at Stonehenge
Every
18.6 years you experience your North Node Return
. Three North Node Returns are 55.8 years and this is very close to the 56 Aubrey Holes at Stonehenge. The 56 Aubrey Holes remind us that 56 is also important with other horoscope symbols.
Were 56 Aristotle's
Heavenly Spheres
based on the Fixed Stars and Saturn, Jupiter, Mars, Venus, Mercury, the Sun and the
Moon
– drawing from the same knowledge pool at Stonehenge?
How Stonehenge 2020 Shows Stonehenge 2001
The 19 bluestones in the Stonehenge
Bluestone Horseshoe
match the Metonic Cycle of 19 years when the phases of the Moon repeat on the same day of the year. Were the 19 bluestones placed for this purpose? It still works today The 19 year Metonic Cycle always shows a short series of eclipses on the same calendar date. Like this – shown by Metonic Cycle drawings made centuries ago, rather like any computer model of Stonehenge from the 21st Century
(Wikimedia Commons).
June 21
st
2001 New Moon Eclipse 0 Cancer June 21
st
2020 New Moon Eclipse 0 Cancer June 21
st
2039 New Moon Eclipse 0 Cancer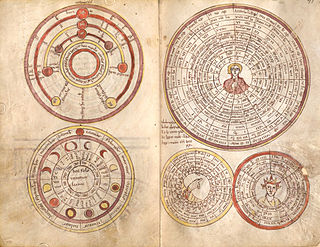 Eclipse Cycles and Plague Years
If you made a model of the original Stonehenge at home today, you could use it, alongside your own astrology chart, to count New Moon cycles, the North Node and South Node cycles, and Eclipses. You could also use this 'little' Stonehenge on your table, to find a chain of eclipses. These are all plague years, no matter if it's COVID-19, AIDS or
A Journal of the Plague Year
.
23rd December 1703
Full Moon Eclipse Sun 0 Capricorn Moon 0 Cancer
22nd December 1722 – 
Full Moon Eclipse Sun 0 Capricorn Moon 0 Cancer
22nd December 1741 – 
Full Moon Eclipse Sun 0 Capricorn Moon 0 Cancer
21st June 2001 – 
New Moon Eclipse Sun 0 Cancer, Moon 0 Cancer
21st June 2020
New Moon Eclipse Sun 0 Cancer Moon 0 Cancer
21st June 2039
New Moon Eclipse Sun 0 Cancer, Moon 0 Cancer
Do You Have Cancer Birth Chart Factors? It's Getting Better
Check your birth chart below, if you are a Premium Member. If you have planets, asteroids, Nodes or angles in Cancer, in the Fourth House of your personal birth chart, then life improves in 2020. Even with COVID-19. Or perhaps, strangely, as a result of it. We are talking about your house, garden, apartment or other residence, here. Particularly since December 2017. We are also talking about your shared household of flatmates/roommates or the family. Housesitters and builders. Beyond that – your home town and homeland. Your country and your capital, or your local area. The village or suburb. The neighbourhood. Cancer rules all these things. Here are some rules to aid improvements. Yet – avoid acting or judging on the eclipse at Stonehenge Summer Solstice on June 21
st
2020 and the following eclipse on 5
th
July. Blind spots!
Cancer Birth Chart Factors – Sorting Out July 2020
You have some more work to do, in the final stretch of home or family life organisation and improvement, near these dates in 2020: Wednesday 26
th
August: Venus 17 Cancer opposite Jupiter 17 Capricorn. Sunday 30
th
August: Venus 22 Cancer opposite Pluto 22 Capricorn. Wednesday 2
nd
September: Venus 25 Cancer opposite Saturn 25 Capricorn There is a final sign-off when you know the worst is over. The Full Moon at 8 Cancer opposite the Sun at 8 Capricorn on Wednesday 30
th
December, 2020 is a 'farewell' bridge to cross, following the end of this very difficult transit, Saturn in Capricorn. Gone for Christmas on Friday 18
th
December 2020. Then at last you can relax and feel at home again.
Your Birth Chart
Are you a Premium member? Login now to see your birth chart. Or choose a membership plan to create your chart.
Stonehenge Winter and Summer Solstice Eclipses and Pandemics
23rd December 1703: Winter Solstice at Stonehenge
Full Moon Eclipse 0 Cancer. Sun 0 Capricorn Moon 0 Cancer. The last recorded death from plague came in 1679, and it was removed as a specific category in the Bills of Mortality after 1703.
22nd December 1722: Winter Solstice at Stonehenge
Full Moon Eclipse 0 Cancer. Sun 0 Capricorn Moon 0 Cancer. The Great Plague of Marseille last major outbreak of bubonic plague in Western Europe and publication of Daniel Defoe's classic
A Journal of the Plague Year.
22nd December 1741: Winter Solstice at Stonehenge
Full Moon Eclipse 0 Cancer. Sun 0 Capricorn Moon 0 Cancer Typhus epidemic in Great Britain.
21st June 2001: Summer Solstice at Stonehenge
New Moon Eclipse 0 Cancer. Sun 0 Cancer, Moon 0 Cancer. United Nations Declaration of Commitment on HIV/AIDS.
21st June 2020: Summer Solstice at Stonehenge.
New Moon Eclipse 0 Cancer. COVID-19 Pandemic
The Line of Succession Eclipse
There will be a cover-up involving the line of succession on 21st June 2020, Prince William's birthday. The eclipse falls with the Sun at 0 Cancer and Moon at 0 Cancer, picking up the charts of his father Prince Charles, his grandmother, HM the Queen and his son Prince George. It will be months or even years before people realise what they were not seeing at the time.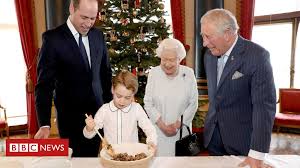 Secret Ingredients and the Proof is in the Christmas Pudding
The Jupiter-Saturn conjunction at 0 Aquarius at Christmas 2020 reveals mystery ingredients for the line of succession. The proof will be in the Christmas pudding, but fate cooked up something big on Prince William's birthday, 21st June 2020. This BBC image shows another Christmas. Prince William – Sun 0 Cancer and Jupiter 0 Scorpio Prince George – Venus 0 Virgo The Queen – Sun 0 Taurus Prince Charles – Moon 0 Taurus
Prince William and an Eclipse Mystery
My friend Natalie Delahaye is the expert on Prince William's birth chart, but many astrologers have been talking about the fact that this Stonehenge 2020 Summer Solstice Eclipse picks up his personal horoscope. The
astrological chart of Prince William
, born 21st June 1982 at 9.03 pm in Paddington, London reveals an enigma. His mother Diana's life was covered in eclipses at peak moments, as the astrologer Susan Miller discussed with me on Twitter, recently. My other colleague in astrology, Natalie Delahaye has looked at
Prince William's chart
in
The Express
for the Ring of Fire Eclipse 2020 and also that of
Kate, Duchess of Cambridge
.
The Princess Diana Eclipses
Wedding of Prince Charles and Lady Diana Spencer
Wednesday 29
th
July 1981 Friday 17
th
July 1981 – Full Moon Eclipse – Sun 24 Cancer, Moon 24 Capricorn Friday 31
st
July 1881 – New Moon Eclipse – Sun 7 Leo, Moon 7 Leo
Birth of Prince William
Monday 21
st
June 1982 – New Moon Eclipse – Sun 29 Gemini, Moon 29 Gemini
Separation of Prince Charles and Diana, Princess of Wales
Thursday 10
th
December 1992 Wednesday 9
th
December 1992 – Full Moon Eclipse – Sun 18 Sagittarius, Moon 18 Gemini
Death of Diana
Sunday 31
st
August 1997 Monday 1
st
August 1997 – New Moon Eclipse – Sun 9 Virgo, Moon 9 Virgo The Royal Family and the 2020 Eclipse Mystery
Her Majesty the Queen, born on 21
st
April 1926 at 2.40am in London has the Sun at 0 Taurus. Prince Charles, born on 14
th
November 1948 at 9.14pm in London has the Moon at 0 Taurus. Prince William, born on 21
st
June 1982 at 9.03pm in London, has the Sun at 0 Cancer and Jupiter at 0 Scorpio. Prince George, born on 22
nd
July 2013 at 4.24pm in London, has Venus at 0 Virgo. On December 20
th
, 21
st
, 22
nd
, 23
rd
2020 the world will realise there is a great mystery dating back to Prince William's birthday, tied to the royal finances and property. My friend and colleague at The Sun Sign School, astrologer Penny Thornton (who counted Diana, Princess of Wales, as a client) the author of
Romancing the Stars,
stated many years ago, that Charles will never be king. These book jackets in eclipse colours (black and white) show, symbolically, Diana eclipsed by Camilla. Then Diana eclipsing Camilla. And finally, Diana herself – tragically eclipsed.
Cancer – Patriotism or Nationalism?
In the YouTube program
Stonehenge Eclipse Astrology
, North Node and South Node cycles, as used at Stonehenge, can be used to predict backwards. History repeats and astrologers noticed.
The Klu Klux Klan and the 2020 Eclipse
Using 2020 as an example again (because it is such an extreme year), The Ku Klux Klan Act was passed on the North Node in Cancer in 1871. I began researching this feature on Sunday the 7th of June on a weekend of Black Lives Matter protests in America, as I explain in the Premium Member guidebook
Stonehenge Eclipse Astrology
. Unfortunately, we are going to see shadows and mysteries involving the Ku Klux Klan on those eclipses on June 21st and July 5th, 2020. Remember, July 5th is the day after a patriotic holiday – July 4th. 2020.
Washington DC and the June 21st Eclipse
As I also explain in the new guide,
Stonehenge Eclipse Astrology
, Washington DC was born on the 3rd of May 1802 and using a noon chart, we find Saturn at 0 Virgo. The sign that rules public health. Eclipses always show a cover-up or blind spot. There is one in Washington DC and so obviously COVID-19, on the 20th of June 2020 as the eclipse falls at 0 Cancer and forms a sextile with the Washington Saturn at 0 Virgo. It typically takes months or years for us to realize we were 'in the dark.'
The 56 Aubrey Holes and Astrology in China, India and Arabia
The 56 Aubrey Holes are twice 28 which is a key number in global astrology. There are Twenty-Eight Mansions in old Chinese astrology. There are also Twenty-Eight lunar mansions in ancient Hindu astrology. They are called Nakshatras. In traditional Arabic astrology, the Moon had 28 manzils (or houses) a year. The Nobel Prize-winning writer, poet and amateur astrologer
W.B. Yeats
was fascinated by the 28 mansions of the Moon.
Stone 11 at the Sarsen Circle and the 29.5 Moon Cycle
Along with ancient and exotic astrology systems ruling lunar mansions, emphasising the number 28 or half 56 – we also have those 29.5 stones to suggest New Moon to new Moon, in Wiltshire. Writing in
Stonehenge – Exploring the Greatest Stone Age Enigma
, Mike Parker Pearson notes "tiny Stone 11" at Stonehenge. "It is clearly too short to have supported a lintel and has not been dressed in a similar fashion to the other stones of the sarsen circle." Stone 11 shows a specific 29.5 stone circle. Now, for the stones themselves. Not so much the sarsens, but the bluestones. Hauled miles from Wales, but why? Anyone can buy a square of a Preseli Bluestone from Wales on eBay (like this one, pictured below). What did it mean to Neolithic people?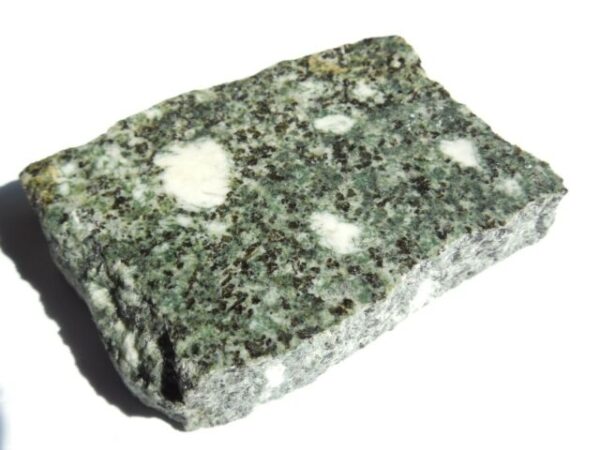 Were the Bluestones Star Records?
The pioneering research of
Professor Timothy Darvill
at Bournemouth University immediately makes Stonehenge more meaningful and interesting. At least, astrologers think so. You can see his YouTube
Stonehenge workshop here.
These spotted stones you see above, suggest a spot-on suggestion made by  Professor Darvill. Their patterns of white dots may have reflected the night sky constellations at the time. He notes "patterns of white spots looking like stars and constellations, as if the night sky is mirrored and fixed forever in the face of the earth." What is really interesting is that spotted stones were also found from around the same period at Lambay Island in Ireland and Sark in the Channel Islands. You can read Professor Darvill's chapter in
Skyscapes: The Role and Importance of the Sky in Archaeology
, edited by Fabio Silva and astrologer Nicholas Campion.
Welsh Women, Welsh Astrology?
According to
The Washington Post
, 5000 years ago
the women cremated at The Aubrey Holes probably came from the same part of Wales as the Bluestones.
This may be cultural astronomy, quite separate from astrology, but there's a pattern here.
The Memory Code by Lynne Kelly
The traditional Aboriginal memory technique that unlocks the secrets of Stonehenge is the discovery of Lynne Kelly, an Honorary Research Associate at La Trobe University, Australia. Using indigenous Australian songlines as her key, Kelly pioneered research into the use of Stonehenge (and other circles) as a knowledge base. What else can you do, if you cannot write anything down? This is really interesting for astrologers, because we know that the original zodiac of constellations was a memory-jogging device. Particular parts of each season (like the Summer Solstice or Winter Solstice) were remembered by the Sun standing in front of a crab joint-the-dots shape (Cancer) or a goat join-the-dots shape (Capricorn) so that the nature of the times could be stored, and the types of people born at those times – also stored. Lynne Kelly, in her brilliant book, believes Stonehenge was a memory space. It was where songs were sung, and stories told. Performers and observers. As astrologers we are left wondering if the Neolithic women from Wales, who accompanied their star-studded stones (or ordered them to be transported) were using them as cultural astronomical/astrological records, the same way women use Solar fire software today, to record family tree horoscopes. As always with Stonehenge, the guessing game is part of the experience. Given the starring role that the Sun, the Moon and some star-studded bluestones have to play at Stonehenge, astrologers are right to guess.
Download Stonehenge Eclipse Astrology Now
If you are a Premium Member, you can download the new guidebook,
Stonehenge Eclipse Astrology
, to find out more about the unique way this ancient collection of time-circles can be used as a horoscope. Are you interested in learning media (Sun Sign) astrology from guest tutors including Natalie Delahaye and Maggie Hyde? Visit
The Sun Sign School
to find out more. Article Feature Image Photo By:
Dyana Wing So
…the remainder of this article is available exclusively to Premium members.
Want to continue reading?
Login
Login now to access your Premium Astrology content.
Trouble logging in?
Login using classic mode
---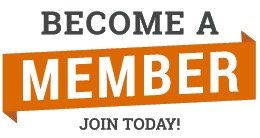 Join now for instant access to more premium Astrology features
$7 / 30 days | $28 / 6 months | $50 / 365 days
Memberships are calculated and billed in US Dollars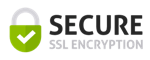 Find out more about our Premium membership plans here.
Find me on Twitter @jessicacadams for updates and a conversation about Astrology.