The 2020 Astrology Conference With a Difference
On Friday June 26th, Saturday June 27th, and Sunday June 28th, 2020, the Astrological Association will offer its 52nd Annual Conference online using Zoom. If you are interested in attending, please email Wendy Stacey at [email protected].
Full details of this special event broadcast from Britain to the world can be found on the Astrological Association website now.
The  Jupiter-Saturn Conjunction in Aquarius
Wendy Stacey begins the conference for 2020 with a closer look at the conjunction of Jupiter and Saturn in Aquarius in December 2020, in a lecture titled The Needs of the Many Outweigh the Needs of the Few, followed by Pluto in Aquarius from 2023. She says, "We can expect fast and radical changes unprecedented in human history. This talk will explore the possibilities presented by this cycle and how this exciting new era will be influenced by a very different and exceptional generation." Wendy Stacey will be joined by astrologers from Tokyo to London during the Astrological Association Conference. I've selected some of my favourite astrology experts and their talks, to give you a small sample of what to expect over the weekend.

Around the World With Stephanie Johnson
Readers of this website will know Stephanie Johnson's work from her wonderful free astrology podcast lessons. Those of you at the Sun Sign School will also know her video classes well. Stephanie writes, "In today's mobile world many people travel across the globe electronically, on holiday, and to live."
In this lecture, Stephanie will explore different astro-mapping techniques and how they can help clients, focusing on Astro*Carto*Graphy and various astrological influences. Some background on Stephanie for those of you who have not met her at our talks in Adelaide and Melbourne, Australia. She holds a B.A. in Journalism and is one of the most qualified astrologers in the world.  Stephanie has not only the FAA Practitioners Certificate but also the FAA Diploma, and  is Co-director of Esoteric Technologies Pty Ltd, the creators and international publishers of the Solar Fire suite of astrology software. Author of the Solar Fire and Solar Writer Astrology Reports. Solar Fire was the first astrological software program on the market for Windows. Over the years, the development and evolution of Solar Fire encouraged Esoteric Technologies to develop complimentary products such as Solar Writers, Solar Spark and Jigsaw.
Gemini Season With Stephanie Johnson
Click here to watch Stephanie Johnson talk on the Gemini Season
The Saturn Experience Meditation With John Green
Join John Green for his talk: The Saturn Experience: The Invocation of Always on Zoom.  John writes, "We often use our intellect to analyse our natal planets. In this hour we will instead use the process of guided imagery to experience our personal Saturn more intuitively." Please bring along your natal chart for this guided meditation and be open to sharing your journey with the group afterwards.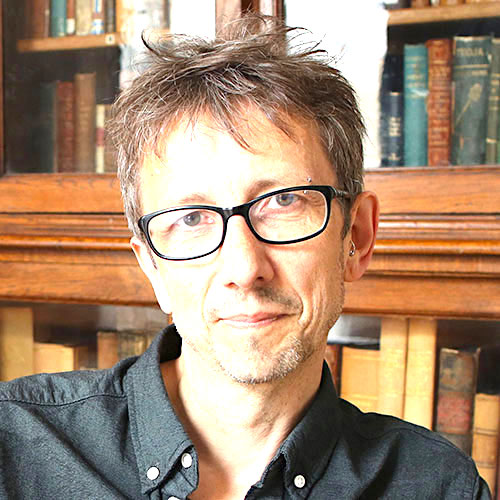 In case you're not familiar with John and his work – John Green, D.Psych.Astrol., F.A.P.A.I., has been studying astrology since he was about 13 and working professionally in the field for well over 25 years. He studied at the Centre for Psychological Astrology where he qualified with their Certificate and Diploma. Previously, he worked as a research scientist and as a web designer. He is a writer of both fiction and non-fiction and has had work published in encyclopaedias, popular magazines and articles in Apollon, the Journal of Psychological Astrology, which was published from 1998 to 2001.
John currently works as an astrology consultant and as a tutor for the Centre for Psychological Astrology. He is the creator of their highly successful online Foundation and Intermediate courses in psychological astrology. He has lectured at many astrological conferences in the UK and US. He contributed a chapter on psychological astrology to the book Astrology: The New Generation, published by Flare Publications. John is a member of the Astrological Association and a fellow of the Association of Professional Astrologers. He was the editor of The Astrological Journal, the international journal of the Astrological Association, from 2008 to 2013. John was born and lives in London where he runs his astrological consultancy and looks after his family and crazy dog. You can find his books on Amazon.
Timing Events Using Moon Phases – Robyn Ray
Robyn explains, "The Phases of the Moon are a remarkable tool for mapping out and timing your life events. By following the 27 month Metonic Cycle from New Moon to First Quarter Moon and Full Moon to Last Quarter Moon, you can pinpoint exact times of future events and  also look back over past events, both on a Mundane and Personal Level. Where are we heading in relation to COVID-19 and what dates should we be watching?"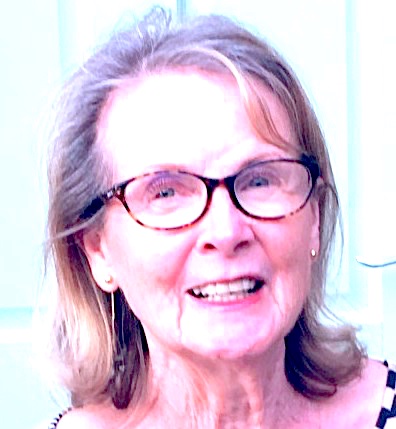 Robyn's interest in astrology began in the eighties.  She spent many years studying with various astrological bodies, gaining her Diploma from the Faculty of Astrological Studies in 1990.  She is one of just a handful of experienced astrologers, who also completed a two year Counselling Diploma course with the Faculty of Astrological Studies., based on humanistic and transpersonal psychology.  The F.A.S. is widely regarded as one of the foremost teaching bodies for astrologers, in the world.
Besides private astrological consultations and ongoing counselling work, Robyn also teaches and runs workshops.  She particularly enjoys supervising regular interpretation groups where the participants bring their own selection of charts. Robyn believes that most people can benefit from learning enough astrology to be able to use their own charts, as a guide to dealing with some of life's challenges.  In this respect, regular mini courses are arranged for this purpose.  Back in the early nineties, Robyn was one of the first members of the renowned Association of Professional Astrologers International, where she worked for several years as a Council Member and Treasurer. The APAI awarded Robyn a Fellowship in 2005 in recognition of her contribution to the field of astrology.
Jody Collorick on Horary Astrology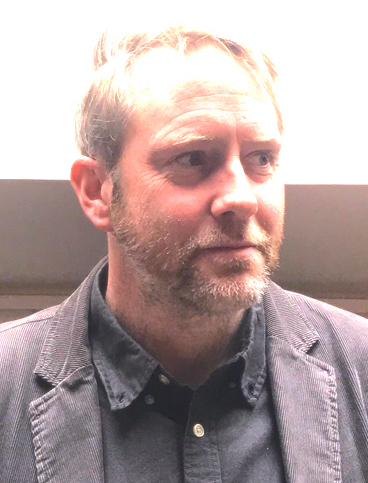 In a Zoom talk titled Dance of the Heavens: Testimony of Radicality in Horary, Jody Collorick will show you how to work with this historic branch of astrology. He writes,"All too often the newcomer to horary astrology is put off by the demonstration of weak symbolism. Within the horary tradition however there is a concept known as radicality which requires the symbolism of chart to be rooted within the question itself, bringing it alive and making it dance."
Jody, who teaches at Bristol's Hamilton House having set up the Company of Astrologers' teaching in the West Country, also specialises in the ancient form of divination that is horary astrology and has been involved in astrology for the past 27 years. "As a teen I learned the characteristics of each sign, comparing them to my friends and family and beginning to see them playing out," he says, "and it was this way of experiencing astrology that got me hooked as it suggests another order of reality at work beneath the surface."
Jody recently told The Bristol Magazine, "There are usually two camps when it comes to astrology – the fully subscribed and the utterly scornful. Most sceptics that I meet actually know very little about astrology but often dismiss the subject outright. I'm always willing to share my knowledge if they are willing to listen. The most sceptical tend to be the earth signs (Taurus, Virgo and Capricorn) – concerned with the tangible world of matter, whereas astrology is a mysterious subject concerned with the soul and its destiny. Pisces tends to be the most open to astrology; they are very receptive to the more subtle levels of reality and usually concerned with the bigger picture. I would also say Scorpio has a strong sense that we are involved in something very deep and mysterious."
Book Your Place at The Astrological Association Conference Online Now
Admission to the conference begins at £30.00 for Zoom access on Friday night. The full conference and access to webinars after the weekend is over, costs £239.00. This is a great way to dive into astrology if you are a beginner, or to discover new expertise and techniques, even if you are a professional. Please visit the website now to see the whole list of speakers and talks.