Jupiter Sextile Neptune 2020
Floating. Drifting. Neptune in Pisces (the fishes) is here to join Jupiter in Capricorn (goals) in a rare pattern in July 2020. These two planets together, though, can also be joined in your birth chart. And they go on creating patterns for years into the future. Jupiter and Neptune make the unreal, real.
On Monday, July 27th at 4.06pm (UT) Jupiter, the planet of solutions, win-win outcomes, growth, hope, optimism and answers – is triggered. That trigger comes from a perfect sextile to Neptune, the planet of escapism, so a welcome holiday from the real world is coming.
Check Your Personal Birth Chart
Premium Members – Check your birth chart below to see if there are any exact patterns unfolding. Jupiter will be at 20 Capricorn sextile Neptune at 20 Pisces. A quick glance will show you if you were born with any personal factors at 20 degrees, which will be picked up on July 27th, 2020.
Your Birth Chart
Are you a Premium member? Login now to see your birth chart. Or choose a membership plan to create your chart.
Do You Have Horoscope Factors at 20 Degrees?
If you do have anything at all at 20 degrees in your chart, then you are blessed twice, as on the same day, Venus at 20 Gemini will quincunx Jupiter at 20 Capricorn too. Venus is the planet of complicated relationships. Later on, Venus at 20 Gemini will square Neptune at 20 Pisces, so Monday 27th July is important. Venus is fast-moving, though, and she often dives into 20 Gemini.
Jupiter and Thunderbolts
Even if you don't have anything at 20 degrees in your chart, the astrology will still bring the typical 'boom' of Jupiter. The astrological symbol of thunderbolts (below) tends to deliver big, booming results. In Capricorn, in the Tenth House of your birth chart, in the sign of steady ambition and patient achievement, there is a dramatic solution here. The Romans (below) who shipped their belief in horoscopes to Great Britain around 2000 years ago, counted Jupiter as Optimus Maximus – best and greatest. Optimise your optimism and maximise it, too, on July 27th, 2020.
Global Gains on July 27th, 2020, with Jupiter and Neptune
The really important story here is Jupiter (growth, boom, abundance, good fortune, solutions) in Capricorn (big business, government, the men at the top of the system) in a sextile with Neptune in Pisces (all that is secret).This unfolds in your country, or many countries, and you gain. So, July 27th may be a government handout, or a surge in the value of your shares, pension or superannuation. It really depends on your personal chart. A promotion would be an obvious possibility. Perhaps, a retirement or redundancy. A new leap forward in your training or education? Capricorn is ambitious. Jupiter in that sign, wedded to Neptune, suggests an obstacle is removed, or a helping hand is offered – professionally, academically or in philanthropy.
How To Decode the Jupiter-Neptune Sextile at 20 Degrees
To decode what is going on, look up the planet/asteroid/point/angle at 20 degrees in your chart by sign and house. So, for example, if you have Salacia at 20 Capricorn in your Tenth House of success, achievement and ambition – you were born with the gift of inhabiting two 'unreal' real worlds at the same time, professionally, and Neptune at 20 Pisces and Jupiter at 20 Capricorn will unlock that. You may land a new job or project on Monday the 27th of July that takes you away from the ordinary, professionally. If you are a Premium Member, I can take comments on your chart and read it online for you, as it appears when I answer your question.
The thing to remember about Jupiter (expansion, stretching, increase) and Neptune (the horizon over the sea which never ends) is that it's really about removing limitations. Saturn in Capricorn, alongside Pluto in Capricorn and the South Node – throughout 2019 and half of 2020 – has been about fear. Caution and restriction. Obstacles and mental blocks, or real blockages. This is so different!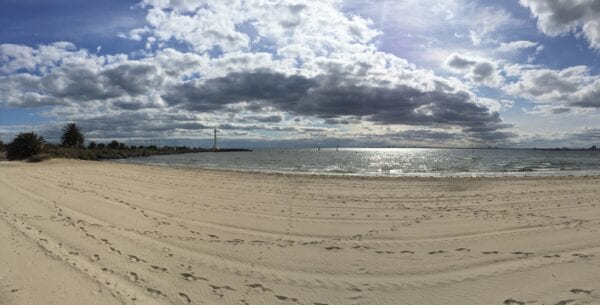 The General Meaning of the Jupiter-Neptune Sextile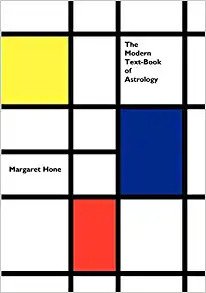 From Margaret E. Hone, D.F. Astrol.S, in The Modern Textbook of Astrology: "The sea and all its ways, attraction and pursuits, is emphasised." She was quite right. On the last Jupiter-Neptune sextile on February 20th, 2020, we saw Morgan Stanley, well-known for its blue bonds (investments in ocean conservation) making the biggest banking deal since the 2008 Global Financial Crisis. Jupiter is of course associated with anything big, vast, large or booming.
Writing in Roman Mythology (Thames & Hudson 2019), David Stuttard notes the Temple of Jupiter Optimus Maximus contained a terracotta statue of the god wielding a thunderbolt.
Jupiter is sometimes mistakenly associated with lightning (not so – lightning is ruled by his grandfather Uranus). Thunder is actually very likely on Monday 27th July 2020 in key cities and can be taken as a good omen.
Thunder is actually the sound produced by lightning. Jupiter rules expansion and when air expands during a thunderstorm you hear the characteristic thunderclap. It sounds like a boom, which of course Jupiter also rules – business is booming, we say, or there is a baby boom.
Uranus is Lightning, Jupiter is Thunder
I sometimes see people on Twitter talking about astrology and referring to lightning as a Jupiter (or worse, Zeus) omen. Zeus is Greek and astrology is Roman. And lightning is Uranus, never Jupiter. They invariably do this when a Twitter photograph of lightning striking, say, The Statue of Liberty is circulated.
Uranus is literally related to Jupiter, being his grandfather, and the two phenomena in nature are also related. They are not one and the same, though. Jupiter is a boom and clap. Uranus comes first, silently.
Thunder begins with a shock wave in the air (Uranus rules shock). In astrology, we see lighting strikes as confirmation of a Uranus transit, and thunder as confirmation of a Jupiter transit. Lightning is seen before thunder is heard. Uranus came before Jupiter. He had a son, Saturn, who then gave birth to Jupiter. The thunderbolt (the symbol for AC/DC and also Harry Potter, as it appears on his forehead) is actually a depiction of Uranus, not Jupiter. Yet, Jupiter is about what is big – really big.
Jupiter has two other symbols apart from thunder. One is the eagle, which soars high and sees the big picture. The other is the oak tree, which grows over 12-year cycles (Jupiter cycles) to expand into groves of mighty oaks.
Your Zodiac Sign and Jupiter Luck
Look up your sign in this long feature I wrote to see what happens when Jupiter is in Capricorn for you. This cycle will be deeper and more powerful when you reach the Jupiter-Neptune sextile of Monday, July 27th, 2020.
My Prediction About the Pope (February 2020)
I made this prediction about The Pope based on the Jupiter-Neptune sextile, back on 18th February 2020. Let's see what happens next. It reads in part:
"We're going to see the laws of Christianity applied quite heavily near Monday 27th July. Jupiter has long been associated with 'the law' and what happens as we draw closer to August is the old holy law being applied. We might also be looking at Buddhism and Judaism, Islam and other belief systems near 27th July. There are major questions here about right and wrong, ethics and principles, morals and judgements."
Neptune is King of the Sea
Neptune has an other-worldly quality about it. As a symbol of both the ocean and anesthetic, it rules departure from reality. The name Oceanus was even proposed for Neptune at one point. (The Neptune Files, Tom Standage, Allen Lane). To the Romans who passed on their astrological symbols to the world, Neptune was the ruler of fish. Here he is with his famous trident, used to spear fish in the water. Around 2000 years later we associate Neptune cycles with all that is elusive – hard to catch – hard to pin down.

Neptune and God Images in Astrology
It is typical of the poetry of astrology that our ideas about the sea are similar to our ideas about God. Other worlds. There is some crossover. The message 'Peace be with you' in the Christian church is linked to The Pacific Ocean. To pacify is often the purpose of a priest in times of trouble. In the sea we find angelfish and angels are God's messengers in Christianity. Some people believe in God, some do not. The symbolism of Neptune is interchangeable. You can find it in the Buddha or you can find it in the sea.
There is a great deal of synchronicity between God, spirituality, religion, astrology, mediumship – and the sea, the ocean, water (all Neptune ideas). This also brings in mythology and mystery. It's really about your viewpoint. Blue is a colour often seen in Christianity in the garments of holy figures – and blue is also associated with the throat chakra in Indian belief.
The Lady of the Lake
The Lady of the Lake is Neptune. So is the idea of 'deep' and 'depth' and inevitably with Neptune in Pisces we go plunging deeply into our own unconscious mind, or we have an in-depth counselling session, or we understand the deeper mysteries of religious experience. It's personal. Jesus Christ fed the multitude with the Miracle of the Loaves and Fishes. Pisces (the fishes) is ruled by Neptune – and on the symbolism goes.
Distortion and Vision – Perspective
Religion is experienced by some and not others. It depends on how you see the world. How you perceive it. The ocean is not blue at all. It is water absorbing red, yellow and orange light – white light coming onto the water from the sun thus mostly returns blue.
That's real but it's not real. Rather like any Neptune experience! The stained-glass windows in churches and cathedrals are red, yellow, orange, blue. The light from the sun streams through the glass, just as it runs onto the sea.
When unconscious on the operating table after anesthetic, people sometimes leave their bodies and report that they have seen and heard the surgeons and nurses in the operating theatre, afterwards. They have moved into an alternative world. Another reality. We associate fathoms with the sea and with Neptune. What comes your way on the Neptune-Jupiter sextile of July 27th, 2020 may be unfathomable.
How Long Does Neptune Stay in Pisces For?
Neptune entered Pisces (and one department of your life) back on April 4th 2011 when a certain unreality crept into one area of your world and it became a comfortably numb part of your existence, showing an artificial reality, or alternative to what most people would call their ordinary, normal experience of life. Prince Harry, for example, is a Virgo who has experienced Neptune in his Seventh House of marriage. Neptune will not leave Pisces until January 26th, 2026, so you have already experienced nine years of unreality and will drift through a further five years or so.
How Long Does Jupiter Stay in Capricorn For?
Jupiter, the planet of expansion, growth, hope and problem-solving, entered Capricorn (big business and government) on December 2nd, 2019 and will remain there until December 19th, 2020. You can often pick up clues about what Jupiter brings – to one area of your life – by thinking back 12 years. So, the last time Jupiter was in Capricorn in your horoscope, was December 18th, 2007 to January 5th, 2009. Jupiter rules acorns and oak trees ("From little acorns, mighty oaks do grow"). What you planted in the year 2008 could now begin to increase in size, weight and value on this Jupiter-Neptune sextile. This photograph by Thiébaud Faix describes this cycle very well. Staying afloat while you escape from the real world. Those high mountains and towering office blocks in the background (below) are symbols of Jupiter, Pluto and Saturn in Capricorn, just as much as the boat symbolises Neptune in Pisces.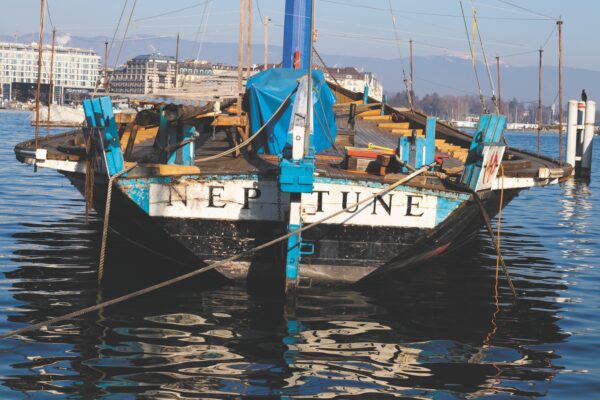 Thiébaud Faix via Unsplash
What Is A Sextile in Astrology?
A sextile is a pattern made when two planets, nodes, angles or points are sixty degrees apart – usually two signs apart. A sextile between Jupiter and Neptune feels comfortable, natural, easy and flowing. Margaret E. Hone, D.F. Astrol.S, published The Modern Textbook of Astrology (L.N. Fowler & Co. Ltd.) in 1951 and it is still in print today – a benchmark in astrology.
She writes, "An exact aspect is very much stronger than a wide one." We have an exact aspect (a sextile, or flow pattern) between Jupiter at 20 Capricorn and Neptune at 20 Pisces on Monday, July 27th, 2020. Margaret Hone called a sextile 'helpful' and noted (for Jupiter's easy aspects to Neptune)
"Benefit is often from hidden sources. Sleep will be good. Dreams will be frequent. Anaesthetics well taken."
She is really talking about Neptune here, which was discovered in 1846 when anesthetic was used publicly for the first time. It is true to say that one area of your life has been numb (that ruled by Pisces in your chart) since April 4th2011, though, and in a way which protects you against pain. So, for example, if you are a Sun Leo and have experienced Neptune in Pisces in your Eighth House of finance, property, charity, possessions and business for the last nine years or so, you have been 'comfortably numb' to the uncomfortable or even unbearable experiences of particular economic pain. Comfortably Numb (Pink Floyd, 1979) expresses Neptune very well, natally and by transit. It's not real. It's a bubble. A different world, parallel and somehow more comfortable, soft and easy than the other one. The lyrics were inspired by Roger Waters' tranquillisers before a concert two years before. David Gilmour used distortion on the song to great effect. Distortion is a Neptune key word too.
Here are some history lessons about distortion and 'Comfortably Numb' living to compare. On February 20th, 2020, you experienced Jupiter at 17 Capricorn sextile Neptune at 17 Pisces. The first sextile of the year. And that brings me to the global economy. On that day, the largest banking deal since the G.F.C. of 2008 took place. Morgan Stanley bought E-Trade for $13 billion. One day earlier, February 19th, 2020, the American S&P 500 and NASDAQ Composite hit all-time closing highs. That's Jupiter.
Nothing about that trade is real-world during a pandemic and global economic crisis. And yet it's real. This is typical of Neptune. If you're in the bar of a cruise ship being tossed around by waves during COVID-19 you probably won't see the danger. For all the beauty of the Jupiter-Neptune sextile, you have to acknowledge Neptune is a tremendous distraction from what is really going on.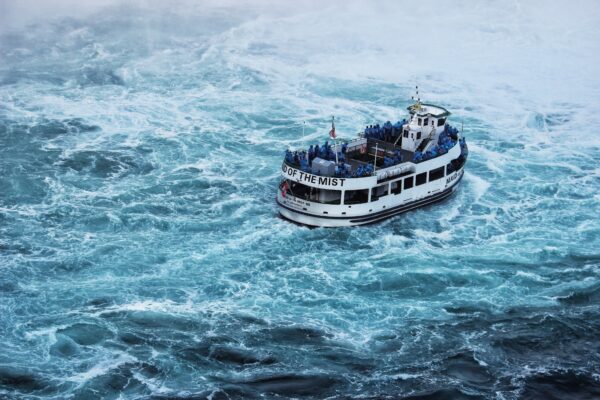 Osama Saeed via Unsplash
Morgan Stanley in Astrology
Morgan Stanley is a Virgo organisation, founded on September 16th, 1935.
It was founded with Mercury at 17 Libra close to an exact trine with Chiron at 16 Gemini. So, on February 20th, 2020, the organisation experienced Jupiter square Mercury, at the same time that Neptune was quincunx Mercury. It also experienced Jupiter quincunx Chiron and Neptune square Chiron.
Mercury at 17 Libra is the key here. Libra rules partnership. Morgan Stanley was, as you might expect, was created by partners Henry Morgan and Harold Stanley. The Chiron in Gemini placement is also easy to see. Morgan Stanley created the first computer model for financial analysis in 1962.
So, we have to read the aspects in context. You either have a chart like Morgan Stanley when Jupiter sextile Neptune comes along, or you do not.
Comfortably Numb on Wall Street in 2020
Given that the United States is in the grip of the pandemic COVID-19 and at the epicenter of a world economic crisis – you'd have to say Morgan Stanley was 'Comfortably Numb' back on February 20th, 2020. Operating in another financial reality!
One of the great truths about any Neptune cycle is that when Neptune in Pisces eventually forms squares or oppositions to other transiting planets, we find the numbness wears off. The anesthetic fades away. What you are then left with is reality. The further you have drifted away from the real world the more difficult it is to come round afterwards.
Problems – January 24th to 27th, 2021
We will see the end of 'Comfortably Numb' on so many levels on January 24th, 25th, 26th, 27th in the year 2021, when Neptune at 19 Pisces is caught in a tense, tight T-Square with the North Node at 19 Gemini and South Node at 19 Sagittarius. This is rare and historic. This is very close to the Morgan Stanley patterns at 17 Gemini and 17 Libra. You'd have to say that the final week of January 2021 is a 'Get real' message and an alarm bell ringing, as the world wakes up from its anesthetic.
So, although you can enjoy surfing the gigantic waves of Jupiter-Neptune sextiles in 2020, you must be a realist about the unreal and the non-real in your life.
We are going to see a major global fall-out from the end of free travel between the United Kingdom of Great Britain and Northern Ireland on January 24th to 27th, 2021. Even larger in scale is the massive crisis for airlines (Sagittarius) and traffic (Gemini) as well as cruises (Pisces) at that time. This is purely a result of the pandemic COVID-19 which so many people are in denial about. From quarantine, to new visa and passport rules, to travel bans, the world economy will be at a crossroads and crisis on January 24th, 25th, 26th, 27th as the numbness wears off.
Notes on Neptune
Sherlock Holmes and his secret drug habit is Neptune. So is Picasso's Demoiselles d'Avignon with all its distortion. The underwater view – reality bent out of shape is Neptune. Being blind drunk (seeing double) is Neptune. We associate bubbles with champagne but also with Neptune. And we talk about bursting bubbles or seeing property bubbles pop. These concepts are all connected with Neptune in your chart natally (by sign and house) but also in transit. It works both ways.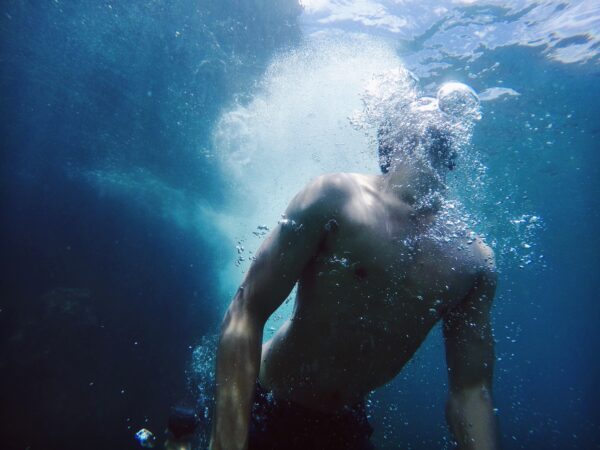 No Borders and No Boundaries
Border and boundary confusion are very common with Neptune and the beach is a good example of this, as the sea encroaches on the sand and breaks over the sea walls. Stupid people (Covidiots) congregate in densely packed crowds on beaches during a pandemic. Neptune can be blind, as well as blind drunk. Stoners on Bondi Beach ignoring social distancing in a pandemic are Neptune gone wrong, as are people trying to cross the English Channel in boats when the United Kingdom of Great Britain and Northern Ireland has left the European Union! Neptune by sign (by generation) tends to show where there are no controls, no boundaries. Where everybody and everything is all over the place, all the time. It can be chaotic.
Like any horoscope symbol, Neptune is negative when in square or opposition, but also when in any aspect to malefic or difficult planets. Neptune-Saturn aspects of any kind, even a sextile or trine, can be very hard work, as Neptune learns difficult lessons the hard way about boundaries. If Neptune is part of a mutable opposition with Virgo, or squares to Sagittarius and Gemini, then there are other conflicts. A classic example will be seen in January 2021 which all good astrologers know about and few politicians do.
Pisces against Virgo is cruises against medical advice. Virgo square Sagittarius is international travel against medical advice. Virgo square Gemini is about Eurostar and other trains, against medical advice. An entire generation born with Uranus and Pluto in Virgo in the 1960's is about to run up against this in the final week of January 2021. The end of open borders between Britain and the European Union is another good example of the chaos to come, in those closing days of January 2021, when the mutables clash.
A Pint of Guinness and Neptune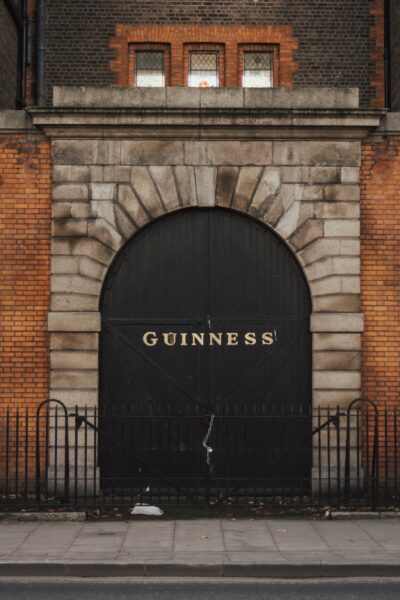 Getting lost, vanishing and disappearing are common Neptune problems. Elusive, evasive, slippery – all these words which describe fish or eels – can be associated with Neptune and the sign of Pisces, which it rules. Again, it all depends on the context of the chart. Pubs are good places to find Neptune. A pint of Guinness and a glass of Neptune go together. In fact, the froth on top resembles ocean froth on the sandy shores of Ireland.
Drifting, floating, treading water, going with the flow, getting in over your head, and a favourite word of mine – floundering (which suggests flounder, the fish, as well as flapping around in deep water) – are all Neptune. Allied to Jupiter in a sextile, Neptune can be enjoyably escapist, like a good afternoon of recreational fishing (catching nothing) or an hour spent surfing or swimming. However, like the sea itself, Neptune can turn the tide against you. It pays to be aware of every aspect it makes in transit.
Neptune Across the British Isles
Messing around in boats (The Wind in the Willows) is a good Neptune activity. Enigma Variations by Elgar is Neptune. So, very much, is driftwood. Neptune tends to surround islands, like The British Isles, but also Ireland itself (the clue is in the name) and even partial islands. New Zealand is Neptune, as much as Britain, and of course Australia and Tasmania, where I am writing this, are also Neptune.
Neptune is Irish in terms of widespread, global exported culture. Fairies and 'the little people.' The writing and astrology/mediumship/Tarot beliefs of W.B. Yeats. My friend Marian Keyes and her invented language on Twitter and gift for whimsy. The Celtic Twilight. James Joyce. Father Ted. The tremendous faith (and tears) of Sinead O'Connor. The Cranberries. U2. Guinness beer. Whiskey in the Jar.
Beer goggles are Neptune but so is blind faith and Acts of God. Cataracts in the eyes are Neptune. To this we might add the distortion of the alias, alter ego, avatar, pen name, pseudonym or Nom de Plume. Since Neptune arrived in Aquarius many years ago (groups, friends) the worldwide web has been plagued by fake identities, fake news and fake friendship on Facebook. Sometimes called Fakebook.
The song Dazed and Confused by Led Zeppelin is Neptune. This planet is associated with nonsense, gibberish, limericks and Haiku. It is very much about sea shanties. Individual fish, like trout (disguised, camouflaged in the shallows) and goldfish (no boundaries in the tank) or sharks, which can be hidden in plain sight, are Neptune. When you look at your horoscope to detect Neptune by sign and house, you will see why everyone in your class at school has learned to escape from reality in a very particular way, you share.
Scuba Diving and Supertankers
Scuba diving, marinas and The Marines are Neptune. So is The Poseidon Adventure (Neptune's Greek forerunner was Poseidon) and of course, downpours. Supertankers and oil spills, diving bells, drug-smugglers and Jacques Cousteau are all this planet.
So too is 'keeping your head above water' but capsizing too. Sink or swim is Neptune. Clinging to the wreckage, looking for anchors, lifeboats, a lifejacket, flags, lifesavers and life rafts can describe a difficult Neptune transit.
Any port in a storm? Vaseline on the lens (the Vaseline of Kate Bush) and of course Instagram filters, are Neptunian. Leaks and Wikileaks are typical of the Neptune in Pisces age we inhabit. This planet is linked to parallel universes (The Multiverse) and also decoy ducks on the water. Gas, laughing gas and the 'truth drug' of alcohol are Neptune. James Thurber's Secret Life of Walter Mitty is Neptune.
You can read more about the long cycle of Neptune in Pisces until the year 2026 in this feature to decode your chart.
Ronald Harvey…
…On Neptune The Spindle of Meaning (The Urania Trust, London, 1996) was written by a BBC Schools Broadcast producer, professional astrologer and the author of Mind and Body in Astrology – Ronald Harvey. It's one of the greatest astrology books ever written.
He associates Neptune with narcotics and gas. Hypnotism and absent-mindedness. Retreat. Clairvoyance. Dowsing. "Chaotic conditions – no limits, no structure, no order.' The Neptunian 'soak' or alcoholic. The lack of boundaries makes it easier to be charitable. "It is the 'charity' the 'Agape' described by St. Paul in Corinthians.
Harvey goes on to associate surrealism with Neptune (Salvador Dali) and in poetry, Rimbaud. Automatic writing, spirit writing, the writings of the mystics like St. John of the Cross and Sufi poetry belong to Neptune, too.
"In quantum physics Schroedinger's 'probability waves' are noticeably Neptunian in character. They indicate a tendency for something to happen – half-way between possibility and reality and recall Aristotle's concept of 'potentia.' The whole of astrology is based on this idea. Only in the last century has science caught up with it and demonstrated its existence in a form acceptable to subscribers to Nature or other scientific journals."
…On Jupiter
It is interesting to see Harvey, who was an osteopath for part of his career, referencing the hips and thighs with Jupiter. This is an ancient association, but where does it come from?
Hips support great weight, and Jupiter also (literally) supports great, weighty projects and goals. Female hips widen in puberty to help childbirth. Jupiter is associated with the birth of something big. In old Russian, thigh translates as TYK meaning animal fat or lard. It can also mean fertiliser. Jupiter is about big, fat possibilities. It is also about feasting – living it large – on the fruits of a harvest, fertilised over time. Of course, 'thunder thighs' brings together both ideas about Jupiter and it's an insult to an overweight or obese woman with fat thighs. A reminder that Jupiter is about excess as well as abundance.
The Astronomy and the Astrology. By Jove
The gas giant Jupiter is by far the largest planet in the Solar System. It has a Great Red Spot (actually dark reddish brown) which looks like an acorn. How could the Romans have known? The old words Jove/Jovial are associated with Jupiter. Harvey writes about "the typical 'jovial' temperament.
Chaucer's poem Troilus & Criseyde (circa 1374) offers the first written reference to 'by Jupiter' in the English language.
"By þe goddesse Mynerue And Iuppiter þat maketh þe þonder rynge … ye be the womman … That I best loue." ("By the goddess Minerva and Jupiter that maketh the thunder ring … you be the woman … that I best love.")
In Shakespeare's Antony and Cleopatra (circa 1607), Antony uses the phrase again Caesar to Cleopatra:
"Favours, by Jove that thunders! / What art thou, fellow?"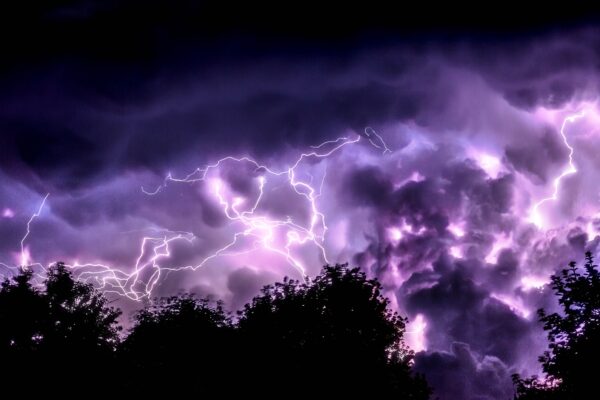 Jeremy Thomas via Unsplash
Thunderstorms and Jupiter
How could Chaucer or Shakespeare (never mind the Romans) possibly have known? Jupiter also has thunderstorms.
Harvey's key words for Jupiter intersect with thunder. Exaggeration (the drama of a thunderclap). 'The urge to seize every opportunity, to take a chance." The rain following Jupiter's thunder on earth ends drought. In Botswana, for example, the word for rain (pula) is the same as the word for money or currency.
Andre Barbault on Jupiter-Neptune
"Economically it can produce periods of boom and optimism, but also 'pie in the sky' plans and rampant inflation, if not well earthed."
Barbault famously predicted a virus or pandemic for 2020.
The Lasting Impact of 2020 on Your Chart
You are really coming to the end of quite heavy Capricorn weather in one house of your chart (Sun Sign) and in the Tenth House of your birth horoscope (Natural Houses). The Tenth House of career, achievement, social status, social position, aspiration, success and professional accomplishment is now the space where Jupiter will do his work.  Jupiter will bring the timing we know to expand your job prospects. Increase your professional opportunities. Encourage growth with existing plans. How can this be in a time of escalating unemployment? Education, further training and the acquisition of new skills. The replacement of one field, industry or business with another. The art of gaining from Jupiter is to recognise an acorn when you see it and nurture it into an oak.
Shareholders in Zoom
And of course – people can gain on a business level in a pandemic. If your factory produces masks, your factory is doing well. If you are a shareholder in Zoom, you will be doing very well. Astrology does astrology. Zoom, founded on April 21st, 2011, is a good example of what Jupiter in Capricorn can do. This is a Taurus (money-making) company with the North Node in Sagittarius (the worldwide web) and North Node in Gemini (communication). As soon as Jupiter changed signs to Capricorn it formed a trine to Zoom's business-minded Taurus Sun, not possible in 12 years. But this is not a discussion about Zoom.
Solving Career, Unpaid Work or College/University Issues
What you need to take away most from 2020 is the solution. Most of all, you see, Jupiter in Capricorn wipes out Saturn and Pluto in Capricorn and all the work, unpaid work or academic problems they time in your life. He conquered his father Saturn and forced his brother Pluto to obey. Jupiter is the greatest and best of the symbols we use in astrology.
Given that Saturn and Pluto are so difficult, and that they have been together in 2018, 2018 and much of 2020 – we also turn to Jupiter for solutions for big business and big government, both of which Capricorn rules. The abuse of power and the inexorable grind that comes from the wrong men, in the wrong suits, in the wrong positions, at the wrong time in history – will end.
It ends in stages, and it will affect your budget, your home and your work. The Jupiter-Neptune sextile on July 27th, 2020 is one big leap. The other huge leap is the Jupiter-Pluto conjunction on November 8th to 13th 2020. But that's another story.
Credits:
Featured image: Photo by Emily Goodhart via Unsplash
Jupiter video and Neptune video (above) Caelan Kelly: Pixabay.