Apollo the Golden Boy
Apollo is Jupiter's son and an important asteroid in your personal birth chart, or as a factor in the horoscope 'weather' in your life as he passes through. Son of Jupiter Optimus Maximus (the greatest and best of Roman gods), Apollo was associated with the Sun. He was always shown as an older teenager or youth in his early twenties.
In the Roman Empire, he was known as Apollo the horseman, bright/brilliant, lord of hounds, healer and benefactor of humankind. His many names reveal how endowed with special talents and qualities he was. In your chart, the sign and house of Apollo will reveal where you've got it all.
If you are a Premium Member, you can add to your free weekly astrology lesson by checking your chart now. Where is Apollo? What sign and house is he in? What aspects is he making?
Your Birth Chart
Are you a Premium member? Login now to see your birth chart. Or choose a membership plan to create your chart.
Apollo in Famous Charts
He is asteroid 1862 in your chart and was found in 1932. He had rulership over fine arts, medicine, music, poetry, oratory and prophecy. He is often shown with the healing serpent associated with his father Aesculapia.
We associate Apollo with leadership because he was an all-rounder, brilliantly skilled at many things. In 1932, Franklin D. Roosevelt won a landslide election to become president and was the longest-serving leader in American history. Together with Sir Winston Churchill, he won the Second World War for the allies.
Sir Winston Churchill had Apollo at 28 Libra opposite Neptune at 28 Aries. Aries rules war and of course Libra rules partnerships, like the one he had with Roosevelt.
Charles de Gaulle had Apollo at 14 Libra and the Nodes at 14 Gemini and Sagittarius. Martin Luther King had Apollo at 10 Pisces and Venus at 10 Pisces in a perfect conjunction. Henry Kissinger had Apollo at 4 Virgo, and the Sun at 4 Gemini. Malcolm X had Apollo at 29 Aries and the Moon at 29 Aries, with an IC at 29 Aries.
Apollo in Modern Astrology
Modern astrology is based on the principle that when astronomers discover a new heavenly body, like Uranus or Pluto, it is incorporated into a chart, if the name given, places it in the Roman family tree that began with Mercury, Jupiter, Saturn and the rest.
The Music of the Spheres – Apollo and the Lyre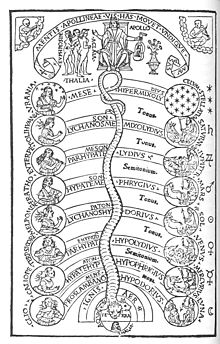 This is the case with Apollo and, in fact, in Renaissance Italy he was associated with 'the music of the spheres' as you can see in this engraving. Mars and Saturn are there, familiar from 20th century astrology, but we also find Apollo taking pride of place. The lyre is associated with Apollo.
Just as rock stars have fans, Apollo had followers too. In some sculptures, he looks for all the world like Robert Plant.
This is another clue to this asteroid in your chart. It is where others gather to hear you or look at you. The sign shows the 'why' of that. If you have Apollo in Virgo in the Sixth House of work, for example, people might tune into your job. They may want to copy the way you approach your career. If you have Apollo in Taurus in the Second House, perhaps your gift for saving money is music to their ears.
Long Hair and Apollo
You will usually see Apollo with long, curly hair. He sometimes resembles a rock star. He protected young men and children, and as long hair was the prerogative of boys in Rome, it was always cut when they came of age, and the locks were dedicated to Apollo.
Ruthless Apollo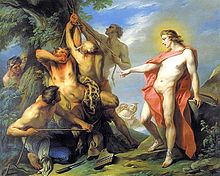 Some famous military leaders have Apollo precisely placed in their charts. Apollo shows where you are ruthless. Where you take no prisoners. For all that he is linked to psychic ability, music and healing – he can be lethal.
Marsyas, who mocked him, was skinned alive. There is a particularly gruesome sculpture of this on the ground floor of the Victoria and Albert Museum in London.
This painting by Charles-Andre van Loo shows the Apollo attitude. It's rather like Churchill or Roosevelt giving the order for D-Day against the Nazis. You can see the light shining around him, which suggests his rulership of the sun.
Don't mistake Apollo for the Sun in your chart, though. The Romans linked him to sunlight as his sister Diana was linked to  moonlight (she always has the Moon in her hair) – but the asteroids and the 'lights' as they are called, have very different roles in your horoscope.
Diana and Apollo
While we are talking about the Jupiter family of asteroids in astrology, it is important to note that Diana was Apollo's sister. Their astrological DNA is positive (Jupiter is greatest and best) and these two are heroic in Roman literature and art. She is a fierce, feminist hunter. Both of them are associated with the bow and arrow, and archery.
Apollo is a born leader. In fact, he had shrines at both Delos and Delphi. At Delphi, he spoke through the oracle. The Pythia (female medium) would channel Apollo's words in reply to questions from the public. This idea of hitting targets is close to Apollo in your chart. He hit the target as an oracle, but also hit pythons with his arrow and bow.
The Romans did rely on him, and his famous healer son, to deal with plague and after one visited Rome in 433 BC set up the Temple of Apollo Medicus.
Apollo and Asclepius/Aesculapia/Aesculapius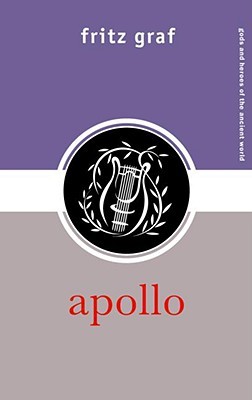 Apollo was a healer in Ancient Rome, partly because of his father, Aesculapia/us (in Greek, Asclepius) which is also an asteroid in your chart.
Apollo, by Fritz Graf, tells the story: "Sanctuaries of Apollo the Healer were indistinguishable from those of other gods; they all had an altar, a temple, and a retaining wall as their main architectural elements. There were no special cures in these sanctuaries, prayers and sacrifices were enough to bring divine assistance. This was different with Asclepius. The main ritual in all his sanctuaries was incubation, a ritual that made the god appear in a dream; he would either advise the dreamer as to therapy, or actually heal him."
Apollo the Multi-Tasker
In later Greece, where Rome took its astrology from, Apollo was far better known as a patron of music and divination, than healing. Yet he was a multi-tasker. Apollo, son of Jupiter, is a positive in your chart as you might expect. His own son Asclepius, known by three varied names (above) actually took his father's healing powers and was celebrated in temples all over the Roman Empire.
Epidemic in Rome
In 293 BC, when Rome was swept by an epidemic, the senate sent an embassy to Epidaurus to request an image of the all-healing god Asclepius. A snake slithered onto the ship instead. As they passed the Tiber on the way home, the Romans saw the snake slip onto Tiber island.
The Romans believed that Aesculapius/a (Asclepius) was that snake. Today, the symbol of the snake wrapped around a staff, is associated with modern medicine. This is where it comes from.
The story goes that the god promised to bring a man named Glaucus back to life. He went into the woods to contemplate a cure. As he did so, a snake wrapped itself around his staff, or walking stick. Angered, the god killed the snake. Another arrived and revived its friend with an herb. Asclepius/Aesculapia/us then used the herb to save the life of Glaucus.
What is really interesting to us today is that the staff/snake symbol looks like the DNA spiral. And also like the Indian chakra system.
Chiron, Apollo and Asclepius
Chiron is mistakenly associated with 'wounded healing' and 'wounded healers' but the Romans were far more interested in other gods. In your birth chart, if you are looking for healing, think about Asclepius/Aesculapia/us before you race for Chiron.
This engraving by Hendrick Goltzius shows the symbolism. This is Apollo entrusting Chiron (the centaur) with the education of Asclepius, his son.
Chiron would teach the child (here seen as a baby) some of his herbal medicine, but eventually the infant grew to become an all-powerful god who the Romans entrusted with their temples – their versions of hospitals.
Yet, each of them have an association with healing, remedies, cures, fixes, answers and solutions in a chart. The asteroids work with Chiron.
Reviving the Dead
You can't really interpret Chiron or Apollo in your chart without also understanding Asclepius/Aesculapia/us. If you wander into The British Museum, or look online, you will find a curious array of Roman copies of ailing body parts. There are lone feet, and ears – and even a womb.
They were offered up to the god in his temples. Asclepius was the best physician of all, to the Romans. He resuscitated the dead and infuriated Jupiter.
His cult spread in the Sixth Century BC to a shrine near that belonging to his father, Apollo, near Epidaurus. The two gods and horoscope symbols are linked in history.
Victorious over the Python
Snakes are associated with Apollo through his son, but he was also the slayer of pythons, as you can see in this sculpture by Pietro Francavilla from 1591. The python is dead at his feet and the famous bow and arrow is in his hand. You can also see the curly, long hair.
The Louvre Apollo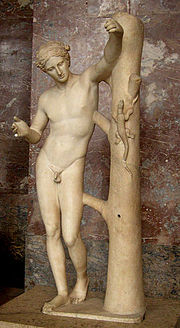 Of all the Apollo sculptures around the world, the Louvre Apollo Sauroctonos speaks most eloquently to our understanding of this symbol in your horoscope.
Here we have a god in charge. His body language is authoritative. He is psychic, tuning into the lizard on the tree, and some unseen spirit guides who appear to bend his ear. He is listening, but we do not know who or what he is hearing.
He looks as if he should be holding a musical instrument. For all the world, he could be a 1970's guitar god like Jimi Hendrix, holding his axe sideways to thrill the crowd. He is part-dancing or tapping his foot to music.
The famous curly hair is there, wrapped up on his head, and we can see how effeminate he is – he loved men as well as women, as a woman loves a man. He is also strong, masculine and a serious warrior. A fascinating symbol in your chart.
Bisexual Apollo
Just as Apollo was a multi-tasker to the Romans, he was also bisexual. For most people this is purely symbolic. Apollo in your chart shows where you can do two things at once. Of course, if you are bisexual, you should look at the aspects involving Apollo by sign and house, to give you more information. If you have Apollo at 14 Gemini in the Third House sextile Venus at 14 Leo in the Fifth House, for example, you may fall in love with people who are already parents (Leo, Fifth House) but do it all online (Gemini, Third House) and flirt with both mothers and fathers. Astrology is poetry.
Apollo's great gay love was Hyacinth and there are many paintings of the two men together.
The Apollo Space Program
Leading the way in widely imitated space exploration, the Apollo program is a good way to think about this horoscope symbol.
Apollo in Transit
Apollo transits show where leaders or 'leading lights' move through your life. These people, usually men, are multi-taskers who are good at many things simultaneously. People copy them and they inspire hero-worship.
When Apollo is in transit in the same sign as house as other planets and asteroids, he will add to the story. And it will be quite a story.
Image Credits:
Featured Image – Photo by Rampal Singh via Unsplash
Apollo & the Lyre – Photo courtesy of Vatican Museums
Apollo Astronauts – Photo by History in HD via Unsplash
Marsyas and Apollo – Painting by Charles-Andre van Loo
Apollo Sauroctonos – Photo courtesy of The Louvre
Apollo and Daphne – Photo by Mateus Campos Filipe via Unsplash