Billionaire Jeff Bezos founded Amazon on a peculiar day in astrology. Did someone create an astrology chart for the start of his massive success story?
In any case, he managed to establish the website business on the day of a rare line up of planets all at 22 degrees. This means it never rains, but it pours, for Amazon. Huge highs and big crisis.
Bezos also owns the Washington Post, famous for publishing articles by Jamal Khashoggi that were critical of Saudi Arabia.
See what I mean? It never rains but it pours for this corporation. Amazon has woken up to find itself part of global politics.
If you also have a business or company founded on a day with a line-up at the same degrees, it will be the same for you. It's an astrological rule. These kinds of patterns are extreme and attract extreme swing and roundabouts. Hit a pandemic, get rich!
Bezos is so rich and powerful that the United Nations officials became involved when he was hacked.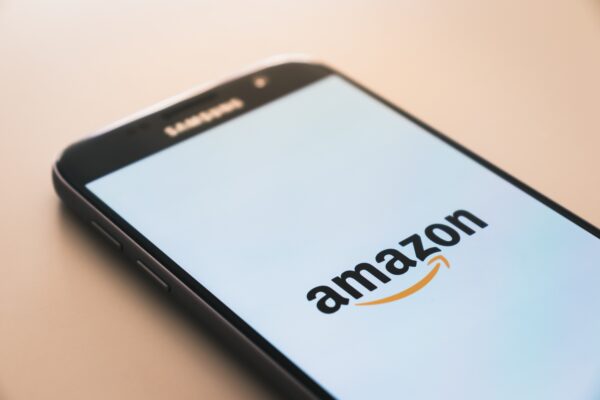 The 22nd of January 2020 and a Fated Phone Hack Story
As CNN reported on January 22nd, 2o2o, Jeff Bezos had found his phone hacked.  Now, given the transits in January 2020, you would expect there to be far more to this story later on. And there will be.
What the Amazon Horoscope Predicted
What you read on this website the year before the Amazon and Jeff Bezos stories came to pass:
"Talking about questions relating to power, and superpowers, and empowerment, and compromises on power – it is also time to consider Amazon in January 2020. Why? The company was founded on July 5th, 1994, with Neptune at 22 Capricorn aspected by the North Node at 22 Scorpio (banks, business) and the South Node at 22 Taurus (retail, shares). That's a critical crossroads for Jeff Bezos if he is still CEO as between January 6th and 13th 2020, the big Amazon corporate bubble bursts. When we talk about the global affecting the local in astrology this would be a good example for you. Do you shop at Amazon?"
I try to predict as far in advance of the headlines as possible, and this prediction (above) was published here on March 28th, 2019, so about a year before Bezos' phone hacking story became news in January 2020. But wait, there's more…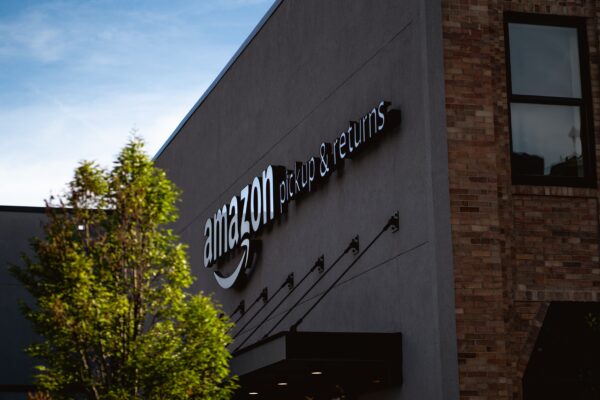 Fate and Fortune – the Amazon Chart
On July 5, 1994, Bezos initially incorporated the company we now call Amazon, in Washington state with the name Cadabra, Incorporated. Magical name. Born on July 5th, 1994, Amazon has the Moon in Gemini (books, the worldwide web) which you would expect. Mars is also in Gemini – sign of the author.
There is an unusual line-up at 22 degrees with the original chart of this business, Cadabra, as I mentioned. Venus at 22 Leo. Neptune at 22 Capricorn. The North Node at 22 Scorpio and the South Node at 22 Taurus. That is a stellium at 22 degrees.
The Amazon Financial Crossroads
We are going to see a huge financial crossroads for Amazon when Saturn moves to 22 Aquarius (he begins the transit at 0 Aquarius in December 2020). Why? Saturn at 22 Aquarius eventually creates what is known as a Grand Cross in the horoscope. Venus at 22 Leo, the North Node at 22 Scorpio and South Node at 22 Taurus will squeeze this famous company, starting very slowly in 2021 and really obviously in 2022. A grand cross is always a cross to bear, in astrology. It's really hard work.
We are also going to see the North Node and South Node Return at 22 Scorpio and 22 Taurus, commencing (slowly) again in the year 2022, and picking up speed by 2023.  Scorpio rules taxation and the banks. Taurus rules cash flow and currency.
This is the biggest ongoing test of Amazon's life. It begins with Saturn at 22 Aquarius and goes on, with Pluto at 22 Aquarius. It takes years, but you just don't balance the books the same way, on a Grand Cross hitting Scorpio (shares) and Taurus (taxes).
Antitrust in January 2020
I find it really interesting that  S&P Global picked up on the antitrust suit story with Amazon and Jeff Bezos on January 15th,  2020, so the prediction came true and 'the big corporate bubble' did in fact burst, right on cue.
Astrology is pretty good at picking up facts that the mainstream media don't see. There is a connection here between the phone hack, reported in January 2020, the S&P Global piece about antitrust – and the long-term future. It's an astrological tapestry that will be woven, starting in the smallest way in December 2020 and becoming a massive transformation, critically so, by the time the North Node and South Node go to 22 Taurus and Scorpio – that starts, again, from the year 2022. I am writing this in October 2020, so let's see how the threads are woven, given that the new American President for 2021 is Robin Hood.
All Images courtesy of Unsplash.com.