The Astrology of Bitcoin
 You would expect the astrology chart for Bitcoin to show Taurus and Scorpio patterns, and it does. Taurus rules gold bullion, bull markets and the charging bull at Wall Street. Scorpio rules the reality of death and taxes, inheritance and legacy, marriage and mortgage.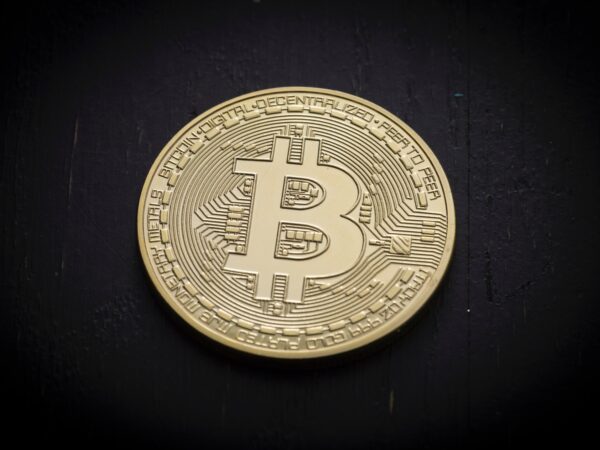 Satoshi Nakamato Astrology Chart
Satoshi Nakamato, the mysterious Bitcoin developer, has a supplied an April 5th, 1975 birthdate. That gives us Venus at 19 Taurus and Uranus at 1 Scorpio. The astrology of Bitcoin rests on the horoscope of Satoshi Nakamato.
Bitcoin and Uranus in Scorpio
The Uranus 1 Scorpio placement in the chart is important because on April 5th, 1975, the North Node at 2 Sagittarius and South Node at 2 Gemini were very close. Mercury was at 0 Aries – again – very close. Uranus in Scorpio is a symbol of revolution in the economy. That's Bitcoin. Tied into this pattern, Uranus works really hard in the chart, at 0, 1, 2 degrees of any zodiac sign.
Uranus is also a symbol for all that is unpredictable in astrology. And it has always been linked with electricity. Bitcoin is volatile and without electricity its famous mining would not exist. This chart works – and it doesn't matter if you doubt the existence of Satoshi Nakamato, or the supplied birthdate or not. As we'll see in a moment, it lines up with the all-time 'Elon Musk' high of Bitcoin.
Venus in Taurus in the Bitcoin Chart
Venus at 19 Taurus is close to Ceres at 18 Aries. It's almost a perfect semi-sextile. Again, there's a little pattern here, at 18-19 degrees. Venus rules Taurus anyway, in astrology, and here she is in her own sign, the sign of the Wall Street bull.
Wall Street in Astrology
Wall Street itself, as an organisation, has a stellium or unusually high number of factors, in Taurus. You can see the Wall Street astrology chart here and discover how the patterns with Bitcoin and Wall Street line up.
Testing the April 5th, 1975 Bitcoin Date
There's only one way to test this date, and that's to look at key dates in Bitcoin's history.
On Tuesday, February 9th, 2021, Bitcoin surged above US $47,000 driven up by Elon Musk. That was its most expensive peak. So what was going on that day?
Elon Musk and February 9th, 2021
Remember that we're tracking Uranus at 1 Scorpio and Venus at 19 Taurus. Because the Nodes at 2 degrees, Mercury at 0 degrees and Ceres at 18 degrees are really close, we'll allow a window of 0, 1, 2 for transits to Uranus and 18, 19 degrees for transits to Venus.
Initially that day we find:
Moon 18 Capricorn
Fortuna 18 Aries
North Node 18 Gemini
South Node 18 Sagittarius
Mercury 18 Aquarius
Watching the Moon on a Bitcoin High
The Moon then moves forward a little.
Moon 19 Capricorn
Neptune 19 Pisces
Vesta 19 Virgo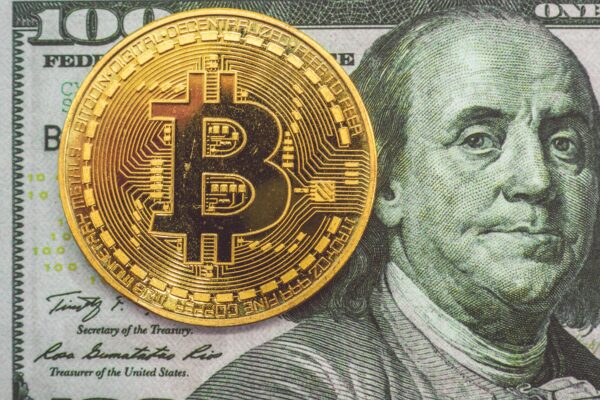 Unusual Patterns in the Bitcoin Astrology Chart and Elon Musk
There is nothing showing up at all, triggering the Bitcoin Uranus at 1 Scorpio. However, we have an extremely unusual number of transits at 18, 19 which triggers the Venus 19 Taurus semi-sextile to Ceres 18 Aries. In fact, on the day Musk shows his hand, Fortuna is exactly 'on' or in conjunction with the Bitcoin Ceres. It's not hard to see fortune in her name.
Astrology of the Bitcoin Ledger Start
The astrology set for January 3rd, 2009, when the Bitcoin ledger started, is clear. We're looking for transits to Uranus in Scorpio at 1 degree, the North Node at 2 Sagittarius, South Node at 2 Gemini and Mercury in Aries at 0 degrees. On the 3rd of January 2009 we find an historic pattern:
Mercury 1 Aquarius
Pluto 1 Capricorn
We are also looking for transits to the Bitcoin Venus at 19 Taurus and Ceres at 18 Aries. On January 3rd, 2009 the Bitcoin ledger astrology chart shows:
Uranus 19 Pisces – again, extremely rare.

Predicting the Future of Bitcoin
Bitcoin and other cryptocurrencies will dominate the world economy until Uranus is finally out of Taurus on April 26th, 2026.
Dates to watch next on this bumpy ride? Specifically, January 1st to 12th in 2022, when we find triggers to the Bitcoin chart.
Bitcoin in January 2022
Sun 19 Capricorn
Mercury 1 Aquarius
Venus 19 Capricorn
Mars 19 Sagittarius
Jupiter 1 Pisces
North Node 1 Gemini
South Node 1 Sagittarius
This is a highly unusual period because Venus in Taurus and Uranus in Scorpio are both triggered in the first 12 days of January. So, are you going to make your fortune with Bitcoin or regret the day you ever heard about it? It depends entirely on your personal birth chart and the alchemy it creates with Bitcoin itself. I think it's worth your research. These patterns are pretty striking. 
Friday the 7th of January 2022 is an intriguing day. Jupiter (abundance, gain, luck) is at 1 Pisces, perfectly trine Uranus at 1 Scorpio in the Bitcoin chart. Venus is at 19 Capricorn, perfectly trine Venus at 19 Taurus in the Bitcoin chart. I am writing this on February 9th, 2021, so looking about a year into the future, but we're going to see massive drama with Bitcoin very close to Friday,  January 7th, 2022. What you do about that is your choice, not mine, but here is something to watch.
The Nodes in Taurus and Scorpio in 2022
It's striking, that on January 19th, days after the Bitcoin drama headlines – the North Node goes into Taurus and the South Node goes into Scorpio, the two money signs, in patterns we have not seen since the war.
This is not just about Bitcoin traders, it is about the entire world economy. I sincerely hope we are not talking paper notes in wheelbarrows, but what is coming will be radical. Uranus (the shock) in Taurus (the economy) turns direct, on the 19th of January 2022. This is money, but not as we knew it.
All images courtesy of Unsplash.com.