Change Your Luck in 2021-2022
Starting on May 14th, 2021, we will be entering a new cycle in Astrology until December 20th, 2022. Jupiter, the planet of luck, moves into a brand new sign (Pisces) and joins Neptune – the planet which rules holidays from reality.
One area of your life will open up, improve, and give you one solution, breakthrough, opportunity and escape after another.
In this feature, I will explain how it affects your usual horoscope, but also your personal birth chart. This follows on from my Conscious Café event held on Tuesday the 30th of March 2021 from 11.00am to 12.30pm in London. I will also answer questions from that event. Over 300 of you bought tickets, I know, but I will try to supply as many answers as I can, here.
Jupiter the Planet of Luck
Jupiter, the planet of luck, moves into the same zodiac sign (Pisces) as Neptune, the planet of escapism. That means one area of your life, is about to become so much bigger – and so much better. I'm talking about your personal birth chart here, but if you have anything in Pisces in your Twelfth House of 'inner life' then your inner world is going to expand. Skyrocket in April 2022.
When we put these two planets together we get 'big dreams' but also 'fortunate escapism.' Pisces rules your interior life. Dreams. Tarot. Sleep. Reiki. Meditation. Therapy. Religion. Spirituality. Hypnosis. So if you have factors in Pisces anything on this list will get bigger and better. 
Jupiter and Neptune in Pisces in Your Chart
When we see Jupiter with all his expansion, hope and growth – meet with Neptune and all his other worlds – we can expect to see a mainstream boom for the interior life, but in your own existence, massive breakthroughs (on the inside). We are going to see the usually sceptical mainstream masses (who call Tarot 'woo-woo' and do not believe in life after death) be converted. 
If you are already halfway there, as a meditator, or untrained psychic, you will go to the next level if you want to.
You may find yourself developing more powerful clairvoyance for example, or transforming your sleep patterns. You may find God. It may be healing that speaks to you. Jupiter and Neptune in Pisces are about the invisible world, expanding. Sleep science is set to boom. So is the psychic world. Mediumship.
The last time we saw this cycle in the mid-1850's cholera took lives, en masse. In 2021-2022 Covid-19 has taken millions of lives and will continue to do so. This is one reason for the boom in mediumship to come.
Questions and Answers
In this special feature, I will also answer questions beyond the Conscious Café event. If you are a Premium Member, your personal birth chart appears on the screen, so I can look at your full horoscope.
Your Birth Chart
Are you a Premium member? Login now to see your birth chart. Or choose a membership plan to create your chart.
First, though, let's look at your Sun Sign and Solar Chart, which is an excellent general forecast to what May 14th, 2021 to December 20th, 2022 brings. 
Pisces
This new May 14th, 2021 until December 20th, 2022 cycle is about your personal appearance, first impressions, image, self-promotion and presentation. Your Curriculum Vitae or professional resume – today a LinkedIn profile – is about showcasing and pushing oneself forward. Weight, body language and posture. Your 'vital' first impressions.
So, for example, letters after your name – academic qualifications. Titles, too. Your overall vitality, posture, body type and so on and the online or oil painting portrait of you.
Aquarius
This could be a lucrative period for you, Aquarius as you stand to gain or save, with finance, property, possessions, business from May 14th, 2021 until December 20th, 2022. This period will be about benefits, good timings, solutions and breakthroughs – with all that you consider precious to the point of being priceless. The share markets or bullion (gold or silver bars) perhaps. Bitcoin? We find you at the lucky dip of life in this cycle. This is about lucky, lucrative business but perhaps – filthy lucre – or perhaps just clean gains, but associated with greed, so you need to be careful.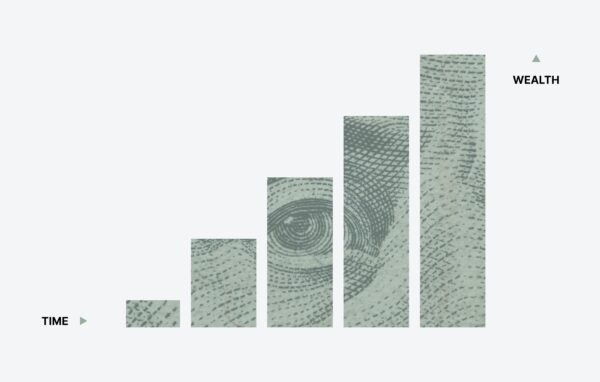 Capricorn
What is May 14th, 2021 until December 20th, 2022 about for you? Well, fraternity (brotherhood) and sisterhood, but also fraternising with cousins as well as siblings, brings you all sorts of breakthroughs. This goes beyond brothers, sisters and cousins into all sorts of other connections with people, online, which feel brotherly or sisterly. In the United States, a fraternity is a society of male university or college students. When we look at similar words – frater (monastery), fraternity (literary association of students) – we begin to think about Zoom; academia; education; YouTube; Meetups; the media; publishing; communication and so on. This cycle is also associated with local travel. So, pilgrimages or short journeys on horseback, bicycle or foot; sometimes by ferry or barge. Your pilgrimage in April 2022 may be timed for the change in seasons.
Sagittarius
This cycle is important for you, Sagittarius, as it involves your ruler Jupiter. What can you expect between May 14th, 2021 and December 20th, 2022?
Well, it's about family gains or solutions. Perhaps you are part of the gentry or landed gentry who inherit their wealth from their parents. Yet, even if your family is not in Debrett's, you still stand to gain from (say) a sister during this cycle. A parent, aunt, uncle, niece, brother, cousin nephew, grandparent. Perhaps your extended family or ancestors. The gene pool and gender are really about the family tree, roots, heritage, background – going back thousands of years. When the family tree is researched it is of course genealogy. All these ideas show where you might benefit.
The cycle is about real estate and property as a result of opportunities, solutions, and great escapes. You don't have to be an experienced astrologer to see that Jupiter (bigger, better) and Neptune (water) in Pisces (floating) in your Fourth House of apartments, gardens, houses, hometown and homeland will bring you anything from a new local swimming pool to a wonderful new fishpond or bathroom renovation by Christmas 2022.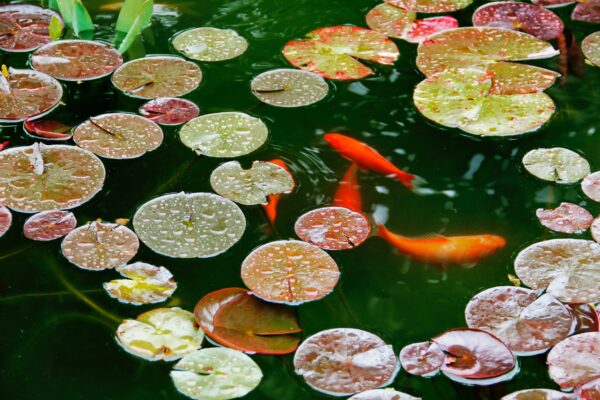 Scorpio
What can you expect between May 14th, 2021 and December 20th, 2022?
Well, it's about gains, benefits, opportunities and solutions for/through babies and children. Teenagers and Millennials. Godchildren, stepchildren and adopted children are associated with this cycle. Activities which tie parents or grandparents to their heirs are tied to this cycle. Thus: "He/she is a born pianist/athlete/painter/writer." This suggests inherited skills when one is born into a family of particular achievers, and perhaps that is what this cycle is about for you. Your son develops his abilities as an environmentalist (like you). Perhaps, the Millennials in your charity join you in appreciating art, on this cycle. This period is about the legacy one leaves to the young, even if you are not the natural parent. That legacy can result in a 'born' cricketer or linguist for example, which is why those of you who are teachers, mentors, guides, instructors and coaches will have a stunning couple of years. Entertainment which brings the generations together, from making pasta to playing baseball, can open so many doors. On the most basic level, your son may have a new baby on this cycle, or your daughter may adopt.
Libra
What can you expect between May 14th, 2021 and December 20th, 2022?
Well, this may be about conventional medicine, or the local apothecary (in charge of herbal medicine – or just the chemist in charge of all those pharmaceuticals) – or a doctor. This cycle is about the body and all you gain from breakthroughs, solutions, remedies, and new discoveries. It is about benefits involving your daily workload, service and duty. We also associate it with pretty much every aspect of the body, fitness, food, drugs, drink, healers, doctors, dentists and surgeons. In modern astrology there is a connection between how fit or well one feels (fit to work) and how the spirit feels about the job, the housework, the course, the unpaid work and so on. You will make some fantastic breakthroughs. It's almost certain that swimming or float tanks, hypnosis or meditation, surfing or diving is on the list, as Jupiter and Neptune in Pisces are so watery.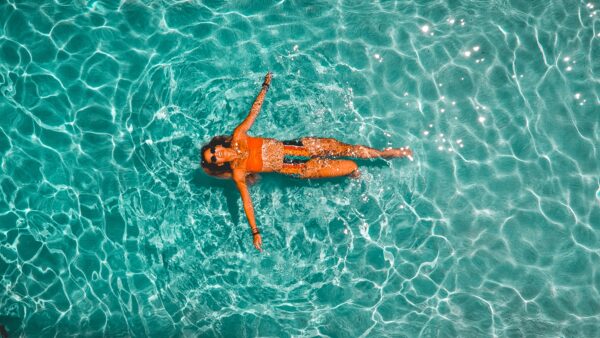 Virgo
This cycle is about all you stand to gain from a duet or a duel. You may benefit from both during this time. What can you expect between May 14th, 2021 and December 20th, 2022? Well, it's about one-on-one or one-against-one. But it's very much about the two of you, and the opportunities are amazing.
It may seem odd that the cycle can describe a partner, as well as an opponent, but it makes sense when we think about what a duel actually involved – right up until 1833. Duels can be found in The Three Musketeers, War and Peace, Vanity Fair, Hamlet, James Bond, Popeye and Star Trek. When husband and wife divorce, they often duel in court, so this cycle is about quarrels as it is about weddings, but you either gain from them, or break free from them. As plenty of astrologers will be telling you, Virgo, if you are single and want a new relationship, now is the time to look. If you are unhappily married and want a solution, it's close.
Leo
What can you expect between May 14th, 2021 and December 20th, 2022? Well, this cycle is about all you stand to gain or save, with your house, apartment, tax return, business, charity, shares, valuables and the rest.
The 1789 Book of Common Prayer carries the wedding promise 'until death do us part.' This gives us the link between sex and money, property and family, legacy and inheritance, death and marriage that this cycle is renowned for. So, you may receive the benefits of being named in a will on this cycle, but you could equally marry someone who merges his/her assets with your own, so that you end up with a hugely improved lifestyle. You can divorce well on this cycle, too.
An Introduction to Astrology by William Lilly, which was first published in 1647, lays out some of the matters ruled by this cycle. "The estate of men deceased; death, its quality and nature; the wills, legacies and testaments of men deceased; dowry of the wife; portion of the maid."
Of course, Leo, you can make so much money on this cycle that you are in a position to leave a very generous bequest to family or friends.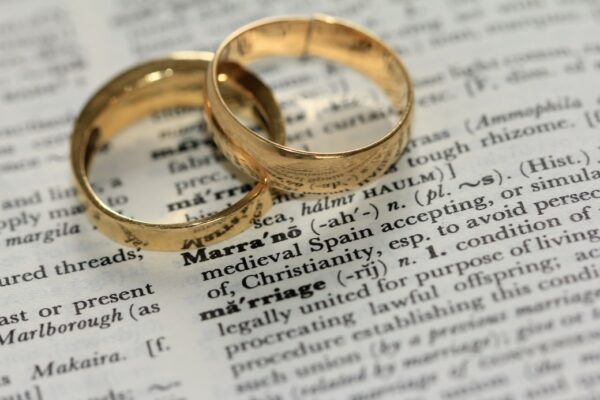 Cancer
What can you expect between May 14th, 2021 and December 20th, 2022?
William Lilly, in his Introduction to Astrology, associates Jupiter with "fair dealing, desiring to benefit all men; doing glorious actions; honourable and religious." Jupiter is associated with judges, senators, counsellors, bishops, priests, ministers, scholars, students and lawyers by Lilly – and his places are near church altars. From this jumble of ideas from 1647 a picture emerges. This is the cycle of knowledge, Cancer. Books and libraries. Universities and – the university of life. Today we associate the Ninth House with the Worldwide Web. It is also traditionally linked to travel, relocation and emigration (travel broadens the mind) and particularly education and academia (travel in the mind). Take your pick in 2021-2022, Cancer. You are going to see obstacles removed and doors open. Many of you will permanently leave the country and start new life in a new place.
Gemini
When considering personal success, achievement and ambition, this cycle is always so important, Gemini, as it is always at the top of the horoscope circle – the highest point of the wheel. What can you expect between May 14th, 2021 and December 20th, 2022? Well, elevation, promotion, an award, a fantastic new job, a big hit – are likely, if you try.
The phrase Regnans in Excelsis (reigning on high) was used in 1570 by Pope Pius V to describe Queen Elizabeth I of England. Regnum is the Latin word meaning kingdom or dominion. The idea about 'crowning achievements' belongs to this cycle. The word regal is related to 'regnants' and also regent, regime and regency – along with regulate and regulations. When you are in charge of the rules and regulations, you reign. If you respect the rules and regulations of the system or the establishment, you slowly rise through the ranks.
This cycle is associated with climbing, ladders, pyramid structures, peaks and promotion. It lends itself to going up and up, in the class system, or in terms of High Society.
Solid structures need sustained effort. The Tenth House is about those kinds of towering institutions and, in modern life, the Tenth House is associated with the men in suits at the top of the skyscraper: female Gemini people in particular will smash through the glass ceiling if they try, by 2022.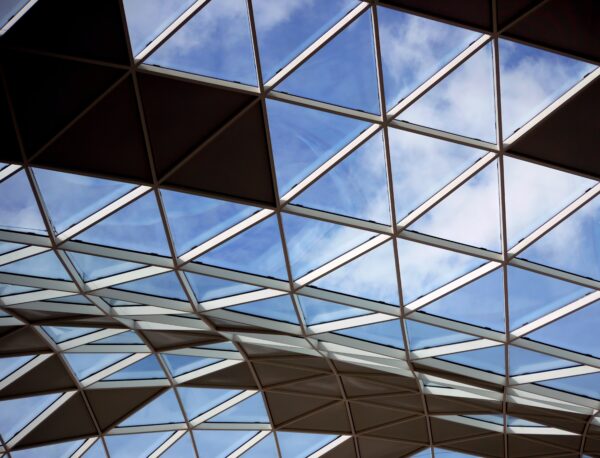 Taurus
What can you expect between May 14th, 2021 and December 20th, 2022?
This cycle is about gaining solutions, opportunities and breakthroughs, thanks to someone who does well by supporting you, or the cause/goal you both value. This is the helpful acquaintance or friend of today's Pozible crowdfunding, or that sociable person on Twitter. This cycle is about the benefits of friends and groups, Taurus. Guilds have historically been associated with this cycle, but we might also include any sort of brotherhood or sisterhood, from a trade union to Mumsnet. The guild's equivalent in Ancient Rome was the collegium – meaning 'joined together.' Today we associate the Eleventh House with good causes, charities, social change movements and networks. This may be the year you raise a fortune for charity with the Freemasons or hit #1 with a rock band.
Aries
What can you expect between May 14th, 2021 and December 20th, 2022?
You gain benefits, opportunities and breakthroughs from the invisible world of the soul or spirit. The Twelfth House is ruled by Pisces and Neptune in astrology. Pisces the zodiac sign is symbolised by two fish swimming in opposite directions. Fish are a Christian symbol. They appear in the miracle of multiplication by Christ.
Of course, it may be Buddhism or even Quantum Mechanics which appeals to you, more than the church. The gods (or God) which you believe in – or the goddess – is the key. This cycle is certainly about angels and about the spirits associated with a place. Ghosts, perhaps. That clear sky – the upper regions of air beyond the clouds – heaven, angels and God. Or just your personal ideas about religion, Buddha, or Christ are central in 2021-2022. How you feel about mediums, angels or ghosts. Astrology, too.
Einstein became famous for his equation E=mc2, where E stands for Energy, m for mass and c for the speed of light (squared). Thus, he also had an interest in the 'upper air' of this cycle. Whatever your soul or spirit needs, be it science or the psychic world, 2021-2022 can deliver.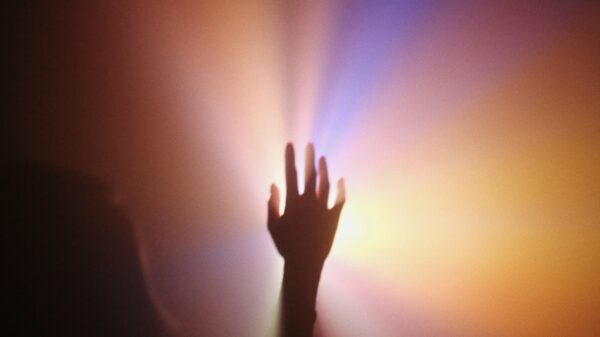 Jupiter, Neptune and Pisces in Astrology
The master astrologer Margaret E. Hone D.F. Astrol. S published The Modern Textbook of Astrology in 1951. Seventy years ago. I mentioned this at The Conscious Cafe. It's a fantastic astrology classic and it has great information on our new cycle, Jupiter and Neptune in Pisces 2021-2022.
The book has never been out of print and is as accurate now, as it was in 1951.
This is what Hone had to say about Pisces: Boats. Escape. Mazes. The Mystical. Psychics. The Sea. Sleep. Spirituality. Art. Mediums. Poetry. Wine.
On Jupiter: Expansion. Opportunity. Growth. Fortunate. Generous. Optimistic.
And about Neptune: Spirituality. Mysticism. Art. Trance. Hypnosis. Psychics. Art. Dreams. Imagination.
The New Boom in Mind, Body and Spirit
This combination of good fortune and a holiday from reality, will bring a boom in yoga, meditation, psychics, mediumship, new science, dreams, hypnosis, Tarot, crystals and spirituality that you can only experience once in your life.
This new boom in Mind, Body and Spirit will help you psychologically and emotionally. We are going to see what used to be called 'woo woo' go mainstream, as I said. Yet, thinking about Margaret Hone, we also have to talk about a boom in Virtual Reality headsets which take you through a maze. Or meditation with surround sound, which takes you to the bottom of the sea. Expensive cruises which only have open-window, open-door accommodation on the upper deck and a tiny number of passengers. That's where this is going in April 2022.
Covid-19 Is Going Nowhere
The thing is, Covid-19 is going nowhere, according to astrology. There are an awful lot of people with Uranus, Neptune or Pluto in Sagittarius (foreign travel, emigration) who fantasise that a magic jab will enable them to go globetrotting, the way they used to. The astrology says they are hopelessly out of touch with reality. The virus has already mutated several times. It will go on mutating. If you want to see what's really going on this minute, look at the live YouTube Covid-19 global update. 
Life Indoors and Life Inside
People who fly internationally in 2021-2022 may also carry the virus with them and bring it back. The worst-affected nations like the United States of America, the United Kingdom of Great Britain and Northern Ireland, India (all in the unfortunate Covid Top Ten as we publish this on April 2nd 2021) have not shut borders. Epidemiologists are worried.
So – we are living with Covid. There is no 'vaccine' in the way that people fantasise. There are dozens of attempts at a vaccine, all of them tied up with the share markets, and the quest will continue. There may not even be treasure at the other end!
Time at Home
Do expect more time at home. More life indoors, and life inside.  Perhaps more outdoor-indoor living if you have a garden. This is a repeat of the 'cholera' cycle the last time we saw Jupiter and Neptune in Pisces. What we saw then was a complete rethink of home design. Big city architecture.
In 2021-2022 being indoors in your own space, working or studying from home, will become a normal part of life, according to the astrology. Not the odd experience it was in 2020.
It sounds gloomy or limiting, perhaps, until you realise it has wonderful advantages. Then (in 1856) as now we are going to see a fascinating expansion of interest in the mythological. The creative. The spiritual. The religious. Why? We are living in our heads because we are indoors.
Trines to Scorpio Factors
The Jupiter in Pisces patterns ahead from May 2021 to December 2022, also form perfect trines with any Scorpio or Cancer factors in your personal birth horoscope. A trine is perfect flow. If you are a Premium Member you can check your chart now. Do you have factors in Scorpio in the Eighth House? And/or factors in Cancer in the Fourth House? You're blessed.
Scorpio rules sexuality. The last time we saw this amazing Jupiter and Neptune in Pisces cycle in the late 1850's, the world's first reliable condom appeared. It had vulcanised rubber. Sex became as safe as it was possible to be. Sexuality and erotica blossomed. You can see it in the paintings from that time. The Pre-Raphaelite Brotherhood channelled sensuality into their art, through their beautiful models.
Do you have Scorpio factors? Perhaps you are about to gain from the latest and greatest in condom manufacturing! Maybe, in a more general way, it is time for a new lover, or a new approach to sexuality. As Jupiter slowly trines your Scorpio factors, commencing in May 2021, going into 2022, you will experience a fantastic new angle on sex and money. Romance, relationships, houses and apartments. But there is something spiritual about it. This goes beyond a mere deal between lovers.
Trines to Cancer Factors
Do you have Cancer factors? You stand to gain from your house, apartment, garden, hometown or homeland, which will see big improvements from May 2021 to December 2022.
Jupiter will trine your Cancer factors on the way through, May 2021, into 2022. If you have anything at Cancer 22, 23, 24 you will renovate, redecorate, relocate or sell property successfully in April 2022. A stunning line-up in Taurus and Scorpio at 23 degrees (finance) and Pisces at 23 degrees (rivers, the beach, fountains, ponds, spas, swimming pools in and around the home) will land in your chart. In astrology this translates as, perhaps, a luxury yacht doubling as an office.
The local council creating new swimming pools in the river. The council renovating beach lidos. We are going to see rooftop bars, cafes and restaurants with water features literally – go through the roof. You gain.
Paris in 1859 on the Jupiter-Neptune Pisces Cycle
The year 1859, the last time we saw Jupiter and Neptune in Pisces, was an amazing year for architecture. Paris was completely rebuilt to become more spacious and greener, thanks to the new boulevards designed by Haussmann. The old overcrowded slums of Paris were removed, and replaced with the lighter, brighter, airier city of 1859 that survives today.
William Morris experimented with new building techniques – also in 1859 – that merged the house with the garden in his famous Red House. He called them 'garden rooms.' The mid 1800's had a particular look and feel that lasts today. We will see 'the new beautiful' in 2021-2022 as money that would have been spent on international travel, or restaurants, or the cinema, or the theatre, is taken from the middle and upper classes and poured into immediate surroundings. You gain. The new living is outdoors – not inside – and technology will adapt so it is year-round. 
The Jupiter and Neptune Trine to Cancer Factors
Here is something else that may affect you, if you have Cancer factors. The stunning trines from Jupiter, which pick up anything in your chart at 0-29 Cancer, and the historic trigger at 23 degrees (which will pick up your chart if you have anything at Cancer 22, 23, 24) is about going home.
You may go back to where you came from. Every person's chart and situation is different, but we are going to see a massive worldwide wave of one-way return flights. Even if you stay put, millions will pack up and leave – to go back to their original home town or home country. That is a classic outcome of a Cancer trine, or even a Cancer grand trine, pattern and it is exact in April 2022.
Do You Have Taurus Factors?
Do you have Taurus factors? As Jupiter in Pisces forms sextiles to any/all of your Taurus horoscope factors, at any point in the 2021-2022 cycle, you will have opportunities to save or make money, or benefit from the world of property or possessions. This will be on a massive scale if natal Jupiter is involved. Transiting or travelling Jupiter (all that is large) is in Pisces and will form sextiles or trines to anything you have in Taurus, Cancer, Scorpio, Capricorn. That's money, property, work. 
If you happen to have Jupiter himself involved in those patterns in those signs, then transiting Jupiter makes it a double whammy. You could make or save a fortune. For example the price of your apartment may treble. You may gain a high-income job or project.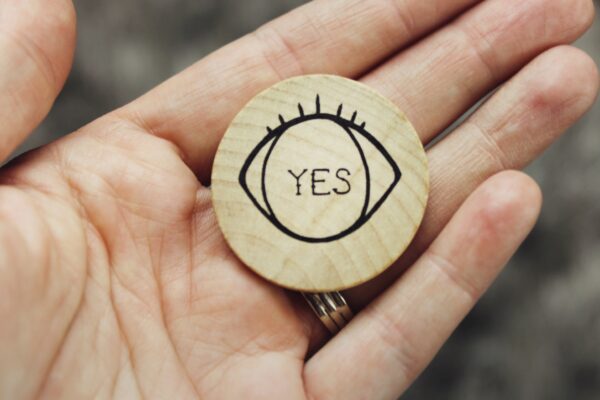 True Conscious Café 2020 Predictions
On November 24th, 2020 Gina Lazenby hosted a Conscious Café event with me about the astrology of 2021. So many of those predictions have come true, thanks to the accuracy of the world horoscope. So before I give you any more predictions, I want you to know that the psychic astrology methods I use, work. Here is the proof from validated forecasts, five months ago:
You can see the YouTube event here.
January 24th-27th, 2021 – Airline, Cruise Collapse – I predicted that airlines and cruise companies would be hit on January 24th, 25th, 26th, 27th 2021. Well, on the 21st of January, Bloomberg reported a government bail-out of Norwegian Air here. At the same time:

Norwegian Cruise Line, Oceania Cruises and Regent Seven Seas Cruises cancelled all sailings. The Royal Caribbean Group sold up. Princess Cruises sold up its assets too.

Camping and Caravans – Local Not Global!

This prediction is already coming to pass, as the UK Summer 2021 Staycation Boom is official.

The UK Breaks into Four or Five Nations –

Well, we've seen Wales open Airbnb for Easter but not for the English – and there are calls for a Welsh independence referendum. A March 2021 poll found 53% of Scots want to break up the UK and vote for independence. Wales and Scotland are on the way out. Even former Chancellor of the Exchequer George Osborne has declared Northern Ireland will exit the United Kingdom. He says Northern Ireland is becoming part of a United Ireland. Watch this space.

There Is No Vaccine –

Much as we'd all love a Silver Bullet vaccine (one simple solution for a complicated problem) we still don't have it. Germany, Italy, Spain and France stopped Oxford AstraZeneca vaccines after reports of blood clots in March 2021. Oxford AstraZeneca is also shown to fail against the South African virus strain. South Africa has stopped the roll-out. The Pfizer vaccine is also less effective against the South African variant of COVID-19 according to this article. Source: The Spectator, March 25th, 2021. That's just a few days ago, as I publish this.
New Predictions: Jupiter Changes Your Luck
Jupiter is the lucky planet. But why? And why is the Jupiter-Neptune conjunction at 23 Pisces so rare?
Astrology reveals good things ahead, and particularly if you have anything in the water signs (Pisces, Scorpio, Cancer) or Taurus, as I've said. But how did Jupiter come by his reputation? The Silk Road. The old trade route brought together astrologers from Europe, Asia and India. They were all watching Jupiter. The Europeans called him Jupiter, Optimus Maximus. The biggest and best. From that, we get the idea of optimism and maximisation. 
The Indians called Jupiter, Brihaspati. Today they also call him Guru. The Chinese and other Asian astrologers knew him as the Year Star. In fact the Asian zodiac is based on Jupiter and his twelve-year cycles.
On the Silk Road they learned that Jupiter brought luck, natural good timing, a useful twist of fate, a happy chance!
What it means for you:
Pisces, Cancer, Scorpio Factors?
Jupiter will form conjunctions or trines to your Pisces, Cancer and Scorpio factors as he slowly makes his way through Pisces May 2021-December 2022. You stand to gain from the psychic or spiritual side of your life (Pisces), property (Cancer) or your sexuality (Scorpio). If you have factors in all the water signs it will be a whole pattern. If you are a Premium Member you can use the three-way method of Tarot, Your Oracle and The Astrology Oracle on this website to ask specific questions.
Jupiter at 23 Aquarius and 23 Pisces
What is even more unusual about May 14th, 2021 until December 20th, 2022, is the fact that Jupiter also moves to 23 Aquarius, as well as 23 Pisces. He does this in September, November 2021.
What it means for you: If you have anything at 23 degrees in your personal birth chart, or close by (at 22 or 24 degrees) you stand to gain twice from Jupiter, the lucky planet, moving to 23 degrees. Saturn also moves to 23 degrees. This is serious. It is is life-changing. If you have factors at 23 degrees then April 2022 will completely change your life for the better.
The Jupiter-Neptune-Node Line-Up
On Saturday April 9th and Sunday April 10th, 2022, we find the North Node at 23 Taurus. The South Node at 23 Scorpio. Jupiter at 23 Pisces. Neptune at 23 Pisces. The Moon at 23 Cancer. Even Saturn is very close by at 22 Aquarius.
This pattern has never happened in your lifetime and will never happen again. Your own personal birth chart, and whatever you have at 22, 23, 24 degrees reveals how you benefit. Jupiter is 'the greater benefit' in old astrology. He benefits you.
Financial Boom
The 'weather' out there on 9th, 10th April 2022 is great financially, wonderful for property, and terrific on a personal level (friendships or relationships). How this affects you directly or indirectly depends on what you have at 22, 23 or 24 degrees. By sign and house, and the nature of the planet, point, angle or asteroid concerned – you'll get the full story.
It will help us all in different ways. If you are in debt you may be let off that debt. If you bought your own flat or house you may see it go up in value. If you were a millionaire you may become a multi-millionaire.
It sounds ridiculous to say we can have a boom in a pandemic, but April 2022 will prove it. The Taurus-Scorpio-Pisces line-up in the sky, triggers the Earth-Water patterns in the horoscopes of billions. That's security. The share market. Wealth.
Mark your calendar for April 9th-10th 2022. What is going to take off in April 2022? Home spa bathroom renovations. Health farm spa retreats in your local area. Converted churches, sold and reshaped into wellness, yoga, meditation centres. Virtual Reality headsets, not for teenage boys, but for older people who want to escape into oceanic dives – in their own heads.
Expect 'the new Buddhism' perhaps because of changes with Tibet and China, or Tibetan leaders.
The Big New Spirituality and Religion
We are going to see everyone from His Holiness the Dalai Lama to The Pope, take us on a big, new wave of spirituality and religion in April 2022. Yet, it doesn't come from nowhere. The build-up will be there in 2021. As I've said, a very good reason for that is the sheer numbers of deaths. It happened the last time on this cycle with cholera. The search for meaning begins. Why him/her and not me? Why me? What does it all mean? It's particularly relevant in Roman Catholic Italy.
Sue Tompkins on Jupiter, Neptune, Pisces Sue Tompkins published The Contemporary Astrologer's Handbook in 2006. This is what she had to say about Pisces:
"One can usually hear the strong presence of Pisces in a horoscope when the individual uses words like 'soul', 'bliss' or 'blessing'. It has often been observed that the qualities and life areas connected with Pisces are very similar to those associated with Christianity. Christians, seeing themselves as "fishers of men" even use the fish as their symbol."
Sue's book, Aspects in Astrology, was published in 1989. This is what she had to say about Jupiter in conjunction with Neptune: "Big dreams, grandiose fantasies. The mystical experience. The Great Escape. Spiritual pride. Explorers at sea."
She continued, "There can be a very strong religious and mystical yearning; the individual with these planets strong and aspecting each other yearns to merge with God or at least with something that transcends the ordinary crass reality of living in the mundane, workaday world."
"Contacts between these planets are common in nuns and monks, those whose life could be described as escaping from the world or transcending it, depending on one's viewpoint."
Our Time at Home in 2021-2022
I am sure you can see why we might all feel a little like nuns or monks in 2021-2022. We are spending time at home, cloistered away, far from the office, and out of the big, noisy shopping centres and supermarkets. Every single professional medium I know, and psychic, agrees with me. We will go back indoors, again and again. 
With more time to go within, we gain from a more spiritual, inward-looking phase of our lives. Let's face it. We are living with COVID-19 in 2021 and 2022. Time inside, is time well spent, according to the astrology. We'll grow on the inside.
The Saturn-Neptune Line-Up
Did you find anything at 22, 23, 24 degrees in your chart? Amazingly, we have another alignment at 23 degrees from January 7th until January 15th, 2023. This is a real hotspot in your horoscope, so hit Search and use your guidebooks (if you are a Premium Member) and really research whatever you have at 22, 23, 24. Take it apart. 
Saturn will be at 23 Aquarius and Neptune will be at 23 Pisces for the last time in a very long time, ahead.
So, we can date this now – The fantastic new chapter in your life you begin writing on Saturday the 9th of April and Sunday the 10th of April 2022, has its final outcome from January 7th until January 15th, 2023. Use a journal or notebook to plan.
What it means for you: go back to the nature of the planet, asteroid, angle or point you have at 22, 23 or 24 degrees. Look at the sign and what it means. The house it is in. Take notes on what is possible to achieve. Use Pinterest. Make sketches.
A quick look at Search or a flick through the guides that come with Premium Membership can help you if you're unsure, but the whole point of astrology is hands-on. See what you could potentially achieve and go for it.  An example? You have the Moon at 22 Taurus. You take care of people using money, charity, business, property. Along comes the line-up at 23 Pisces/Taurus/Scorpio/Aquarius in 2022. Using your journal, the Tarot, The Astrology Oracle, Your Oracle on this website (if you are a member) you can set goals to make or save a fortune. And do it. In April 2022. That is your deadline.
What Does Neptune Mean at 23 Degrees?
If you have anything in your birth chart at 22, 23, 24 degrees you will experience Neptune alone at 23 Pisces in June, July 2021. What it means for you: a new wave with psychology, dreams, hypnosis, meditation, yoga, psychics, astrology, quantum science, mysticism, astral travel and related areas like Reiki healing, benefits you. It may be in quite another area of your life, but you gain. So as early as June, July, you will see a global boom in 'the invisible world'. We used to call it The New Age.
Example: You have Mercury at 24 Gemini in the Third House of websites, media and social media – and you are offered an advertising deal for your YouTube channel, by a yoga mat company, experiencing a sales boom.
What you have at 22, 23 or 24 degrees tells you the story. The horoscope factor, its zodiac sign and house, reveals the heart of the matter. So again, using Gemini as an example:
If you had Venus at 23 Gemini in the Third House of publishing, media, education and the worldwide web, this 'weather' with Jupiter and Neptune at 23 degrees of Pisces would be about your partnership, double-act or duet (ruled by Venus) online, or with a book, a course or media outlet. And again, you would gain.
You and your husband might find yourselves and your meditation centre in the local newspaper because of a new lift-out feature about wellness, in April 2022. Personalise this. The whole point of astrology is to use the predictions, the calendar and also the free Tarot and Oracle guides that come with membership, to own the future and make it happen. On time.
How 2021-2022 repeats 1856
The last time we saw a Jupiter-Neptune conjunction in Pisces was March 17th to 20th, 1856. In astrology, history repeats. We learn from what happened last time. So, the year 1856 is back.
Mediumship (Spiritualism)
The Book of Spirits by Allan Kardec was released in 1856. As 2.73 million people have died from COVID-19 we now have many millions of people looking for reassurance that those who have passed to spirit, are at peace, or have a message of survival for them.
We are going to see a huge boom in mediumship and Spiritualist churches in 2021-2022. It will go mainstream, on television, but we will also see millions of us realise we have the ability to hear, see or sense the spirit world.
Linked to this will be new discoveries about the nature of reality, by scientists. We already know that there are many realities, not just one, thanks to Quantum Mechanics, but in 2021-2022 science will take another great leap forward.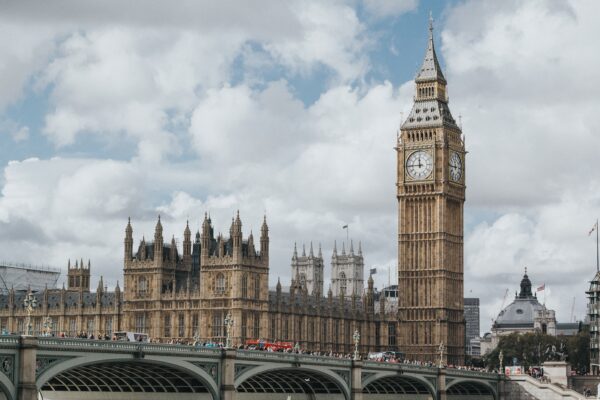 Big Ben
Did you know that clocks rule reality? Yet clocks tell us that nothing, especially time, is truly 'real' as it's all man-made.
Big Ben was completed in 1859 during the last appearance of Jupiter and Neptune in Pisces and is a good symbol of 'dual reality' as it is supposed to keep perfect time for London and never has.
When is New Year, not New Year? When we rely on Big Ben to tell us! It never keeps time.
It might be snow, repairs, war (the bells are silenced/the clock face is not illuminated), bombing. It might even be birds. In 1949 starlings perched on the minute hand of Big Ben and the time slowed by four-and-a-half-minutes.
The bells were silenced at Churchill's funeral and Thatcher's. Big Ben stopped of its own accord at the 1997 election. Hot weather has stopped it, too. It ran seven seconds fast in 2015. More recently, the chimes have been silent since 2017.
Londoners who live an appropriate distance from the tower and Big Ben can, by means of listening to the chimes both live and on analogue radio, hear the bell strike thirteen times.
This is possible because the electronically transmitted chimes arrive virtually instantaneously, while the "live" sound is delayed travelling through the air since the speed of sound is relatively slow.
If you want a good example of what 2021-2022 is all about, remember Big Ben. We're going to find that the nature of 'true time' and reality is a talking point. In fact, Big Ben itself may make front-page news by December 2022, as it experiences its Jupiter and Neptune Return.
Condoms, Sex and Scorpio
What else happened in 1859? Well, this. Just to recap – the successful vulcanization of rubber provided women with reliable condoms for the first time. This would make sense as in 1859 Neptune and Jupiter in Pisces made perfect trines to Scorpio, the sign ruling sexuality. In astrology, this means tremendous flow and progress in your sex life. We will see the next great leap forward in our emotional, sexual lives. This may be new laws. It may be the end of bad pornography. It may be new contraception discoveries.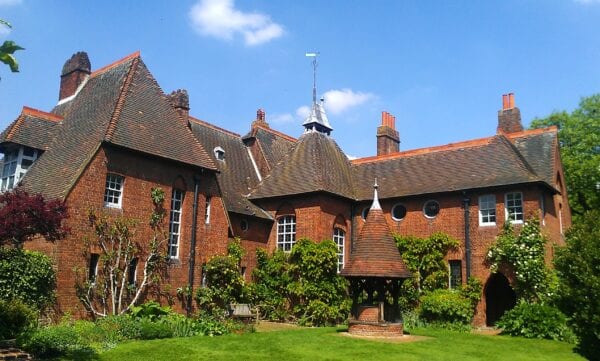 Red House – The New Gardens
1856 was a big year for architecture. The Red House in England is one example. Built in 1859 for William Morris, by Phillip Webb, so that the garden looked like part of the house, it changed the way people thought about house and plants. The Red House famously had garden rooms. This inspired the Arts and Crafts Garden movement of the 1890s. This makes sense too. In the year 1859, Jupiter and Neptune in Pisces made perfect trines to the zodiac sign Cancer, which rules homes, property, architecture, building, gardens and real estate. In 2021-2022 we are also going to see a sweeping rethink of gardens, partly because we are all at home so much. 
The New Paris
In 1859 the city architect Haussmann radically renovated Paris and demolished overcrowded, unhealthy medieval neighbourhoods and built wide boulevards, avenues, parks, squares, sewers, fountains and aqueducts. In 2021-2022, the new Paris is also on the way. In fact. the Mayor of Paris has shown new green designs ahead of the 2024 Olympics. This is a global change. In fact I predicted this at the Conscious Cafe in 2020.
High-rise office buildings and apartments will be converted into greenhouses by 2026. We are going to see the end of globalisation and the start of 'The New Local.' Your town and capital city will transform over five years.
Why? The pandemic goes on. There is no magic wand vaccine. Covid mutates. It has come along on mutable sign cycles (Gemini-Pisces-Sagittarius-Virgo) affecting billions of people born with factors in Sagittarius (travel) and Virgo (health). It's a perfect storm. Just as with HIV-AIDS, the last crisis affecting both generations, COVID-19 is with us for decades.
By 2026 we will be celebrating the new Paris, the new New York, the new London and the rest. Yet what you are going to see in April 2022 is the capital of France, ahead of every other place – blossoming, transforming, blooming. Just as she did with cholera on the last time we saw this cycle.
The Rebirth of Holden
The Australian car brand Holden was born in 1856 and closed business in 2020 but according to astrology, Holden will be back. Electric cars? Bikes? Boats? Let's see what happens. Holden will experience its Jupiter and Neptune Return in a very fortunate 12-month period, by Christmas 2022.
Mormon Migration
In 1856, Mormons left Iowa for Utah on a pilgrimage. The same cycle is back in 2021-2022 – so will see another Mormon mass migration? We are very likely to see religions adopt their own extreme policy on the pandemic. Communities, gated, with their own rules. God will guide them to Zero Covid and so on.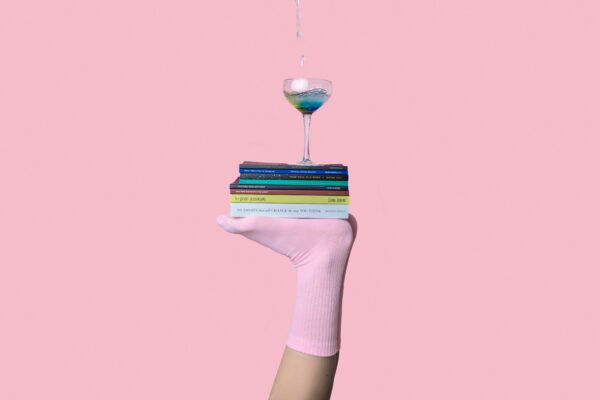 The New Shoes, Slippers and Socks
Pisces rules the feet. Jupiter rules expansion – room to move, room for growth. Neptune rules fluid.
What happens when we are all at home, no longer wearing our work shoes, and our feet expand?
Welcome to the new shoes, slippers and socks. What amazing new designs will fashion bring us?
Bubble Bath and Home Spa
Jupiter and Neptune in Pisces suggest a home revolution, from new kinds of bubble bath to home spa innovations. How will your bathroom become your own private sanctuary by December 2022? We are going to see affordable, supermarket-priced crazes which transform the humble shower or bath into an experience. 
Mauve, Violet, Purple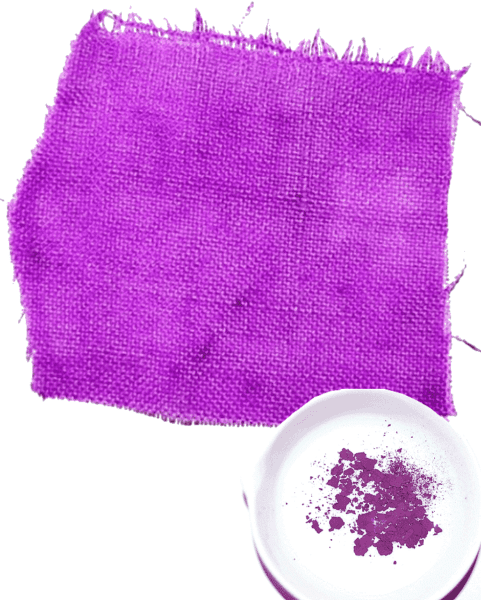 The colour purple is the hot new colour for May 2021 to December 2022.
Mauveine dye was discovered in 1856 on the last Jupiter and Neptune in Pisces cycle. Chemist William Perkin as trying to synthesise quinine to treat malaria.
He accidentally created a residue or dye which he called mauve. It became the fashion must-have of 1859-1861. The craze was called Mauveine Measles.
Psychic Third Eye Colours
The mauve, violet or purple chakra is the third eye chakra of psychic ability. Jupiter rules violet or purple. Neptune is also associated with this colour, through its rulership of the sea. This all connects with astrology. Our collective violet third eye is about to expand, right around the world. 
Fashion Revolution
The crinoline was redesigned in 1856 to allow more relaxed movement for women. Multiple petticoats were a thing of the past. Women were set free. This tallies with the paintings around that time showing seductive, sensual Pre-Raphaelite heroines.
Partly because women are at home more in 2021-2022, we are going to see a fashion revolution. New bra/no bra dressing is already here. Leisure and lounge wear by Christmas 2022 will reflect that in the Paris collections. This is sexy home wear.
Watch Burberry, founded in 1856. We'll be outdoors more in 2021-2022 so perhaps Burberry will give us new waterproofs. Isn't it amazing that the most famous trench coat/raincoat in the world comes from a company founded with Jupiter and Neptune in Pisces? Don't be surprised if Burberry branches into tents. Or Holden explores campervans.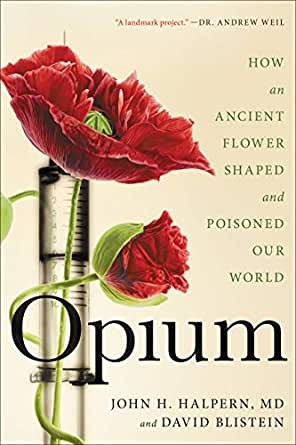 Opium, Morphine, Heroine
Opium boomed in 1856 and in 2021-2022 there are calls for the laws on morphine to be relaxed as morphine is used to treat COVID-19 patients in hospitals and care homes.
We get heroin from morphine, and morphine from the opium poppy. We are going to see a completely new angle on morphine by December 2022. We are also going to see a cannabis boom.
The Reinvention of Sleep
In 1856, in Melbourne, new rules on sleep were proposed by Dr. Thomas Embling for workers. Eight hours labour, eight hours recreation, eight hours sleep, was the motto. Now that this 'sleep boom' cycle is back again, we'll find ourselves looking at how often we sleep, how well we sleep, and new discoveries in the science of sleep, too. The science of sleep will be high on the agenda. Sleep may be split into 2/3 sessions.
Chemistry and Flow in April 2022
The unusual flow of trines and sextiles between Jupiter, Neptune, the North Node and South Node in April 2022 will create flow between people who have Pisces, Taurus and Scorpio in their charts, as I have mentioned. 
Check your charts to see if you have anything at 22, 23, 24 of Pisces, Taurus, Scorpio. Compatibility and connection between people who link at 22, 23, 24 of these water and earth signs will be high in April 2022.
It builds for several weeks beforehand, so if you are all working towards a common goal, and you know the charts of the others involved, you can time it right with astrology. This is group thinking. What takes off now? Group swimming sessions in privately hired pools or lidos, river pools and so on. Distanced and spaced. What else takes off? The cleaning of waterways.
Tracking Your 23 Degree Transits
As I've said, you can allow one degree's difference, so if you have factors at 22 or 24 degrees then roughly near these dates, you'll see important choices and events which help you build to a big finish. If you actually have 23-degree factors, what develops on the day, or 24 hours either side, is helpful. You can coast, cruise or 'holiday from reality' on the back of the boom in architecture, bathrooms, town planning. We would also add – the boom in 'the new sex' – and of course, the Pisces-led blossoming of spirituality, religion, psychics, mediums, dreams, hypnosis, healing.
What Do You Have at 22, 23, 24 Degrees? Key Dates
The 'what' of the outcome depends on what you have at 22, 23, 24 degrees – by sign and house (life department).
January 29th, 2022
Apollo 23 Taurus and Vulcano 23 Cancer
March 18th, 2022
North Node 23 Taurus Ops 23 Taurus
March 20th, 2022
South Node 23 Scorpio Ops 23 Taurus
March 23rd, 2022
Mercury 23 Pisces Neptune 23 Pisces
Mercury 23 Pisces North Node 23 Taurus
Mercury 23 Pisces South Node 23 Scorpio
March 29th, 2022
Neptune 23 Pisces North Node 23 Taurus
Neptune 23 Pisces South Node 23 Scorpio
April 1st, 2022
North Node 23 Taurus square Juno 23 Aquarius
South Node 23 Scorpio square Juno 23 Aquarius
Bacchus 23 Capricorn Neptune 23 Pisces
April 5th, 2022
Neptune 23 Pisces Vulcano 23 Cancer
Neptune 23 Pisces Apollo 23 Gemini
April 8th, 2022
Jupiter 23 Pisces North Node 23 Taurus
Jupiter 23 Pisces South Node 23 Scorpio
April 12th, 2022
Moon 23 Leo Neptune 23 Pisces
Jupiter 23 Pisces Neptune 23 Pisces
April 13th, 2022
Sun 23 Aries Saturn 23 Aquarius
Your Questions About the New Cycle
If you need to know more about how the new cycle affects you, please leave your questions in Comments. In the next section I will look at questions from all of you at The Conscious Cafe, edited for space.
Anna Couling: I have Uranus at 23 Cancer. Having finished one project with ponds and water features, my husband and I are looking forward to the next one. This seems like perfect timing.
You have Neptune trine Uranus at first, in 2021, then both Jupiter and Neptune trine Uranus. This will go beyond the house or garden and extend into your local area. You will become involved in radical reform of – parks, rivers, green space, waterways.
Cheryl: What about the pandemic and when will Boris Johnson and crew held accountable and resign?
PM Boris Johnson will either manage a four-nation split (to close airports and ports and re-open with a Zero Covid policy) or be replaced by a Prime Minister who will. The United Kingdom will copy Australia and New Zealand.
Lena: What about Cyprus?
The European Union will eventually finish. Greece will leave first with Italy. Cyprus will realise she can do very well from a local economy and force tourists to cover three-week hotel quarantine costs, and testing. The army will be used to guard hotels.
Caroline: Will drug and alcohol use/abuse increase?
Yes. On both counts. You will see a repeat of the Opium Wars cycle of the last Jupiter-Neptune Pisces transits of the 1850's as the demand skyrockets, because morphine is so in demand to treat COVID-19 patients. At the same time, people denied pubs and bars, will retreat to drug use at home. Sleep disorders result in huge sleeping pill prescriptions. Your hunch is correct. We will see an increase in heroin admissions. On the plus side, medical marijuana will save the day for millions as it is legalised.
Angela: What about Hong Kong please?
Hong Kong will be returned to the United Kingdom eventually. Made in China is over by 2026 and so are the old rules.
Temza: What happens if we cannot rely on vaccines?
I am in Tasmania which had no vaccine at all in 2020. Yet in 2020 we eliminated Covid. A friend of mine, a professor, who has her MA in epidemiology, said the basic truth. If every country went home for 28 days, shut down all travel, the virus would run its course. If every country then re-opened (at Zero Covid) with testing, quarantine, travel restrictions – this would be virtually over. You have to wonder what is going on with WHO and the UN don't you? As I predicted last year at The Conscious Cafe, people will get sick of their governments, go local, cleave to the council or local/regional politics and focus on Zero Covid policy in their town/city/village/area. Watch Scotland. Watch Wales. Watch Ireland.
Rhoda: I want to buy a house in the UK and get the timing right, please.
You don't say if you want to sell a flat/house at a profit for new purchase, or not. Or are you a new purchaser? In general, in countries/regions which cannot shut borders, enforce quarantine and widely test – you will have a Covid price decline. Bad city/big city pandemics force prices down so you could pick up a rock-bottom bargain flat. In places which are Zero Covid property prices go through the roof. This just happened in Sydney.
Suzanne Gee: Will you address travel/emigration for Leo?
Leo has Chiron in Aries in the Ninth House for some years. I assume you mean in 2021? Chiron is a symbol of 'getting away with the impossible/outrageous' and if Leo wants to do that, he/she can. April is actually the month. Later on, when Jupiter goes into Aries, after 2022 – we see a fantastic opportunity for Leo to uproot or even go back to where he/she came from. In reply to your other question about New Zealand borders – families have been separated globally which is so tough – but you and your family are alive, thanks to Jacinda Ardern.
New Zealand will pioneer a new program for travel/residency in 2022-2023 and Ardern will triumph. It will be a combination of paid and enforced quarantine in purpose-built centres; affordable and easy home-testing; highly-taxed and handpicked emigration; vaccines (last) as an add-on help. It will take time and it will be expensive but travel will return. The length of stay will be written into the contract; only people from other Zero-Covid nations can stay less than one month.
This is what I am seeing on a psychic level. My original prediction about New Zealand and a virus was made back in 2019.
Thanks to all who attended this event. Bring your cat or dog into the next Conscious Cafe please as we will be reading palms and paws and looking at the astrology of animal friends – and you.
Images Courtesy of Unsplash.com and Pinterest.