The Aries Weather 2021
The Aries weather of 2021 finds the Sun, New Moon, Vulcano, Venus, Ceres, Mercury and Chiron all in the sign of Aries. All in one area of your life. A cycle that began in 2011 will take you into 2039. Which area of your life? Your Sun Sign or solar chart tells you.
Jupiter in Aries is Ahead
Jupiter (expansion, growth, hope, optimism, solutions, luck, good fortune) is in Aries from May 11th 2022 until October 28th 2022. He then returns in Aries December 21st 2022 until May 16th 2023.
If you want to gain the biggest and the best start now. Work with the Aries weather and look back at your past so you can improve the future.
Which Area of Your Life is Affected?
ARIES Image. Profile. Name. Title. Appearance. The Aries weather falls in your First House of presentation.
TAURUS Secrets. Subconscious. Mysteries. Depths. The Aries weather falls in your Twelfth House of spirituality.
GEMINI Groups. Friends. Teams. Networks. The Aries weather falls in your Eleventh House of communities.
CANCER Career. University. Volunteering. Caring. The Aries weather falls in your Tenth House of achievement.
LEO Travel. Publishing. Web. Education. The Aries weather falls in your Ninth House of travel in the mind.
VIRGO Finance. Property. Business. Charity. The Aries weather falls in your Eighth House of inheritance, wills.
LIBRA Partners. Exes. Enemies. Relationships. The Aries weather falls in your Seventh House of duets/duels.
SCORPIO Work. Body. Routine. Lifestyle. The Aries weather falls in your Sixth House of service, duty, health.
SAGITTARIUS Children. Lovers. Youth. Babies. The Aries weather falls in your Fifth House of younger faces.
CAPRICORN Home. Family. Household. Property. The Aries weather falls in your Fourth House of homeland.
AQUARIUS Communication. Media. Web. Writing. The Aries weather falls in your Third House of television.
PISCES Cashflow. Values. Property. Business. Charity. The Aries weather falls in your Second House of finance.
For a longer and detailed explanation of the horoscope houses, including the one which belongs to your sign on this Aries weather cycle – look here. https://www.jessicaadams.com/tag/horoscope-houses-in-astrology/?v=6cc98ba2045f
Light a Candle. Use the New Moon on 12th April 2021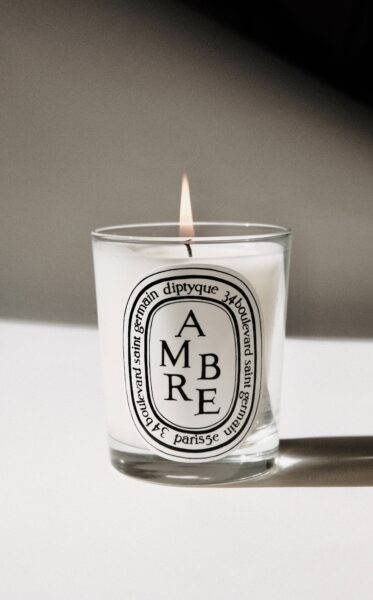 Do use the New Moon in Aries on 12th April to launch or relaunch – a diet, a budget, a website, a bathroom – and so on. What results do you want, from that list above? The New Moon falls with the Sun at 22 Aries and Moon at 22 Aries. According to the area of your life where you have Aries weather – choose something to begin. Or begin again. For example, if you are a Leo and you want to relaunch your travel book series and website, you will use the New Moon on April 12th. By the way, that's me. We are relaunching Holiday Goddess, our HarperCollins travel guide series and site. 
Use a Journal and Shape Your Future
Bearing in mind that the New Moon of April 12th 2021 is ripe for a fantastic new beginning, use the dates below to shape your future. If you are a Premium Member, look at your personal birth chart, to see if you have anything in Aries, at these degrees. If so, it's a big day for image, brand, appearance, self-promotion, packaging. You can use the dates below for cosmetic surgery, weight loss, branded launches, haircuts, public relations and so on. Some days are for management, some days are for moving forward. Your Premium Member guidebooks and this website will give you any information you need.
Dates to Act in 2021
If you have Aries factors in your personal chart, these days are for moving forward and also micro-managing your image.
For everybody, these dates are crucial for dealing with issues, or plunging in, according to the life department (horoscope house) I mentioned above – ruled by your sign. So if you are a Leo, you will relaunch your travel website on April 12th following a few obstacles on April 4th and 6th. If your personal birth chart does show Aries planets, Nodes, asteroids or points, then this special feature from Stephanie Johnson (below) should help explain that in more detail to you.
When to Move – When to Manage – Aries Weather 2021
April 3rd
Sun 13 Aries conjunct Vulcano 13 Aries
Venus 16 Aries conjunct Ceres 16 Aries
April 4th
Venus 17 Aries opposite Aesculapia 17 Libra
April 6th
Sun 17 Aries opposite Aesculapia 17 Libra
April 7th
Sun 17 Aries conjunct Ceres 17 Aries
Mercury 5 Aries conjunct Salacia 5 Aries
April 8th
Venus 22 Aries opposite Panacea 22 Libra
Vulcano 16 Aries opposite Aesculapia 16 Libra
April 9th
|Mercury 9 Aries conjunct Chiron 9 Aries
April 11th
Sun 21 Aries opposite Panacea 21 Libra
April 12th
NEW MOON
Sun 22 Aries conjunction Moon 22 Aries
April 12th
Mercury 16 Aries opposite Aesculapia 16 Libra
April 14th
Mercury 20 Aries conjunction Vulcano 20 Aries
Mercury 20 Aries conjunction Ceres 20 Aries
April 15th
Mercury 21 Aries opposite Panacea 21 Libra
Ceres 21 Aries opposite Panacea 21 Libra
April 16th
Vulcano 21 Aries opposite Panacea 21 Libra
Vulcano 21 Aries conjunction Ceres 21 Aries
April 19th|
Sun 29 Aries conjunction Mercury 29 Aries
Do You Have Personal Horoscope Aries Factors?
Checking your personal birth chart, if you have anything at these degrees of Aries, then the year in question will deliver a rebirth, relaunch, renaissance. Your repackaging will confront and challenge you. And others. You will experience a conjunction from transiting Chiron to whatever factor you have in Aries. That's rare. It's big.
2021 – Chiron at 5, 6, 7, 8, 9, 10, 11, 12 Aries
2022 – Chiron at 8, 9, 10, 11, 12, 13, 14, 15, 16 Aries
2023 – Chiron at 11, 12, 13, 14, 15, 16, 17, 18, 19 Aries
2024 – Chiron at 15, 16, 17, 18, 19, 20, 21, 22, 23 Aries
2025 – Chiron at 19, 20, 21, 22, 23, 24, 25, 26, 27 Aries
2026 – Chiron at 22, 23, 24, 25, 26, 27, 28, 29 Aries
All About Chiron in Aries Weather – The Adventure to 2027
You have had this cycle since April 17th 2018. You will have it until April 14th 2027. For four or five years now, you have been 'trained' by the universe in how to get away with the so-called impossible. How to get away with what others say is outrageous or unthinkable. All in respect of the area of life listed next to your sign.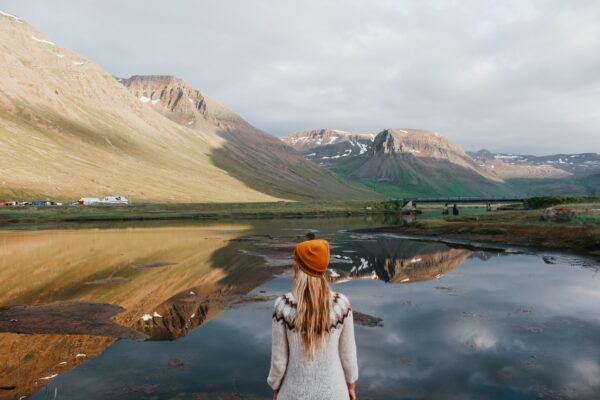 These are the dates the cycle began and will go onto:
April 17th, 2018 to September 25th, 2018.
February 18th, 2019 to June 19th, 2026.
September 17th, 2026 to April 14th, 2027
Learning How to Experiment
Chiron is a symbol of extreme experimentation! He was, among other things, a music teacher in the ancient world. Our most famous image of him, shows him teaching the lyre – even though he is half man, half horse.
Chiron was the centaur who tried everything from herbal medicine to archery, and he confronted and challenged everybody who came across him.
So, in the areas of life you've seen (above) according to your Sun Sign, you will find Chiron asks 'Can you get away with this? Dare you get away with this? Who says you can't get away with this?'
Your Life Education
The Education of Achilles by Peter Paul Rubens (The Museo del Prado) shows Chiron as a maverick teacher. In this cycle, you are mentored, tutored, guided and taught but by people organisations or situations which are outsiders.
Erasmus wrote, "Chiron taught his pupils to play the lyre, but he taught them also the fierceness of centaurs."
The lyre, a version of the kithara, was the ancient world's electric guitar. Chiron is like your punk rock music teacher. He doesn't fit in. But you learn.
Castiglione's Count Ludovico asked: "Have you not read that music was among the first accomplishments which the worthy old Chiron taught Achilles in tender youth…?"
Chiron in Aries and Students of Life
A Chiron cycle will make you feel like a student of life. It will make you feel young again, no matter how old you are. Why? Because you're learning all the time. The teacher/s can come in disguise but by the time Chiron in Aries is over you will have come ahead in leaps and bounds.
Chiron Expert Zane Stein
Zane is known as Mr. Chiron in astrology. He calls Chiron a maverick. Zane Stein comments, 'This word came from Samuel A. Maverick, an American pioneer and rancher who did not brand his cattle, unlike all the other ranchers around him."
Learning What is Unacceptable or Unthinkable
Chiron, as a half-man, half-horse, could not exist and should not exist. Yet (at least to the Romans who gave us our astrology) he was the best of all teachers.
Chiron's lessons in the sign of Aries, with one area of your life, are about anything or anybody which more conservative or traditional types think is outrageous. In your Sun Sign or Solar Chart it's the area of life at the top, just mentioned.
In your personal or natal birth chart, it will always be the First House. If you have Aries factors then it's about image, branding, reputation, style, name, title, and what they call 'optics' in marketing. Think of Chiron as your vehicle (below) but also, your guide, as he will help you navigate in new ways which are supposed to be impossible.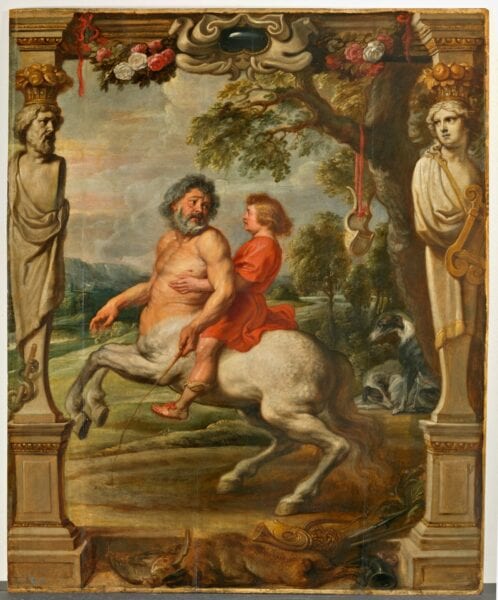 Matching Your Two Charts
In astrology you put the two cycles together for an accurate reading. So you can be a Leo learning from gurus or mentors, about travel – but if you also have Aries factors in your personal birth chart in the First House, it's about you, you, you and your image! So, you may become a tour guide for sacred stone circles. Maybe, a Zoom French tutor.
Foster Fathers or Father Figures
Chiron in Aries will present as a foster father, or father figure, to tutor, mentor, guide and coach you. What Sir Laurens van der Post was to Prince Charles, various Chiron people will be – to you. Louise Brown, the world's first test-tube baby was 'fostered' in a laboratory in 1977 by scientists. Chiron was found in 1977.
Chiron brings brother, father, uncle or grandfather figures who show you the way. You get to see what absolutely can be done, as opposed to 'Never going to happen' over a number of years.
Chiron and Charlie Kowal
Chiron was found by Charles 'Charlie' Kowal in 1977. He was an outsider, not an astronomer. Yet, astronomers themselves, described Chiron as 'a loner with little respect for conventions. It was an unauthorised intruder in the territory of the solar system.'"Chiron is an outsider, maverick teacher, tutor or guide. You can read more about Chiron in Aries here.
Uranus in Aries 2011 to 2019 – The Past
To understand why the Aries climate change in your horoscope is so life-changing over so many years, you need to go back to Uranus in Aries, from March 11th 2011 until March 6th 2019. That's transformed you. It was a revolution. It liberated you.
Rejected and Rejecting
In the area of your life ruled by Aries, this was where you were rejected – but you also rejected others. Through that rejection dance, you found freedom and independence. For example, Libra people were rejected by their partners, but also rejected them, 2011-2019. A lot of Libra divorces and separations date from these years. To give you another example, Cancer people were rejected in job interviews or turned down for promotion from 2011-2019 or found themselves with redundancies or just simple job loss. Your sign (at the top) reveals which area of life you were rejected in. And also, where and what you rejected! You're free today, as a result.
So when were you affected?
The key dates were:
March 11th 2011 to May 15th 2018
November 6th 2018 to March 6th 2019.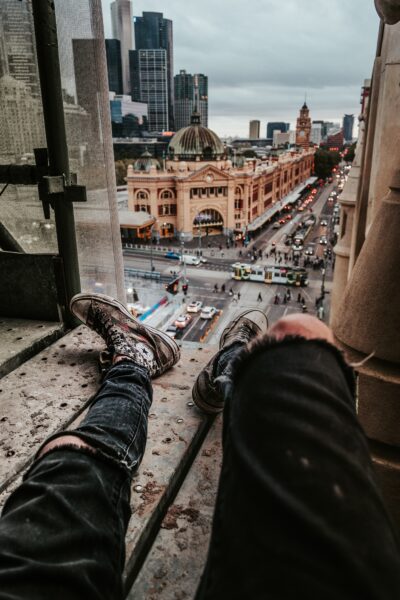 Neptune in Aries 2025 to 2039 – The Big View
The Aries transits or cycles, extend far back into your past, triggering one area of your life, and go all the way into the distant future, 2025-2039.
It's time to talk about life until 2039 as part of this Aries weather pattern, which goes way back into your past and takes you far, far into the future.
Escapism and Alternatives
Neptune, the symbol of escapism and alternatives to reality (holidays from the real world) will be in Aries, in the same zone of your chart, as follows – now you can see why this area of your life is such a big deal, for such a long time.
March 31st 2025 to October 23rd 2025
January 27th 2026 to March 23rd 2039
Saturn in Aries 2025-2028
This cycle deepens as Saturn joins Neptune in Aries, again in the same sector of your horoscope, as follows: 25th May 2025 to 1st September 2025 and 15th February 2026 to 14th April 2028. Saturn is a symbol of method, order, defence, fear, protection, warding off and frequently, paranoia. Saturn is about what we do to shield or defend ourselves against that/them 'out there' which we feel threatened by. Watch the historic conjunction of Saturn and Neptune at 0 Aries between February 15th and 22nd 2026.
That will bring a hard reality check (Saturn) at the same time that Neptune wants us to escape from reality. Again this is in the Aries-ruled house of your chart, so you will find that February 15th-22nd 2026 is a milestone, for that matter. Closer to the time I'll discuss it on this website.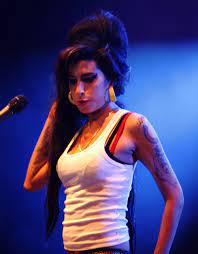 Examples of Aries Weather Cycles and Famous People

Amy Winehouse, a Virgo, had Aries weather in her Eighth House of legacies, wills and inheritance. She passed away on 23rd July 2011. Prince Harry, also a Virgo, has Aries weather ongoing, in his Eighth House. As he told Oprah Winfrey, his family cut him off financially in 2020. He is living off his inheritance from Diana, Princess of Wales. Kate Middleton, a Capricorn, has Aries weather, ongoing, in her Fourth House of family, property, town and country. She married Prince William on 29th April 2011. Michelle Obama, a Capricorn, has Aries weather too, in her Fourth House of home and family, city and nation. She and Barack Obama bought a Martha's Vineyard home in 2019 following the aftermath of the family's departure from the White House.
The Age of Pushy Self-Promotion
The Aries weather has delivered pushy self-promotion. In your face. On Facebook. The technology has produced narcissism. You can blame the Aries transits on Social Me Me Me Media for these self-promoters.
Psy and Gangnam Style
Kim Kardashian
Miley Cyrus
Donald Trump
Meghan Markle
The Age of the Lone Gunman
The lone gunman, solo 'soldier' or killer, has been a deadly example of Aries weather. The Manchester bombing, for example. Unfortunately the negative expression of Aries is solitary male violence. Sylvester Stallone/Rambo is an unfortunate Aries archetype. This sign, Aries, is ruled by Mars, God of War. From the Paris attacks, to ongoing violence in America (like the Las Vegas shooting), to the Christchurch Massacre, Aries cycles have delivered mass murder on live stream. When we see difficult astrological transits involving Aries, we see problems. At his best Aries is the hero in uniform; a saviour. At his worst, Aries is the lone wolf killer. When Neptune goes into Aries we will see new violent virtual reality war games. Neptune rules unreality.
 The Arrival of Zoom
As soon as our new Aquarius cycles began, the Me Me Me of social media became less about one person, and more about the group. Zoom is a really good example of Aries and Aquarius weather working together. It's about you. But it's about all of you. Hundreds of heads in boxes. So, Aries when aligned with the right transits in other signs can be a fantastic thing.
Aquarius and Aries Weather
What we're going to see 2038 is Pluto in Aquarius and Neptune in Aries together, so the pushy, self-promoting, loud narcissism is gone from 2023 when Pluto changes signs. We then go through a really interesting cycle of Aquarius-Aries transits.
You Become a Hologram
I am looking 27 years into the future here, but that will bring us hologram, interactive, identities online and in our homes. That is Neptune in Aries. You will be represented by a range of 'selves'. Star Wars was right.
Psychic Astrology Predictions to 2038
We will see sport in particular played with 'selected outcomes' as you watch football or tennis with any number of different endings, played by virtual athletes.
The Pandemic and Virtual Gatherings
As I predicted in 2019, a virus would change the world. In October 2020 I also predicted in The Daily Mail that there would be no vaccine. There are attempts at vaccines, but the pandemic will not stop for them. That is why we are going to see 'fake me' represented so realistically at big virtual get-togethers. Even today, April 2nd 2021, The Guardian has admitted that the COVID-19 variants in the United Kingdom mean, vaccines like Pfizer and AstraZeneca will not deliver. So, we don't really have a silver-bullet 'vaccine' then. And we have to adjust.
Meet Your Hologram
Virtual gatherings with ourselves present as holograms or 3-D televised 'selves' will be quite normal by 2038. These social gatherings or group events will be large (music fans) or small (you and your Covid bubble). Zoom will look awfully primitive by 2038 but it will prove to have been the beginning of digital socialising. You will select your hair, face, body type, clothes and so on for these gatherings. It's like Second Life, but so far beyond the 3D virtual world of 2021 we will not recognise it.
My 2021 Events With You – Free
I will talk more about Aries Weather, your zodiac sign, your personal birth chart and future global predictions at free events in April 2021. Come along and ask questions. You can join me live in person in Sydney, or on Zoom and on YouTube (globally, free) with Tara Buffington, Natalie Delahaye and Stephanie Johnson.

AUSTRALIA
YouTube Premiere and Zoom After Event
10pm Hobart
Friday 9th April
2pm to 4pm
Saturday 10th April
The Thomas Keneally Room
280 Pitt Street
Sydney
GREAT BRITAIN
YouTube Premiere and Zoom After Event
Friday April 9th
1pm-2pm

AMERICA
YouTube Premiere and Zoom After Event
Friday April 9th
8.00am-9.00am