Fast Results and Instant Hope in Astrology
No matter how difficult life is, you always have Jupiter in astrology. Jupiter is the quick fix and it works two ways. Firstly, in your natal chart by sign and house, Jupiter shows where you were born lucky.
The element of your Jupiter sign (Air, shown below, is Gemini, Libra and Aquarius) also shows how you are blessed. It can show the kinds of people who benefit you. If others have horoscope factors in that element, at the same degree, they will trine or be in conjunction with your Jupiter.
Elementary Good Fortune With Jupiter Signs
So, people born with factors at the same degree and element group as your Jupiter sign benefit you, all your life. If your Jupiter sign is Gemini, Libra or Aquarius then other Air sign types who have planets in those signs, at the same degree as your Jupiter – help you gain. This illustration, below, is an NFT by Anita Bacic and Tintin Cooper which shows the flow.
Born with Jupiter in Earth? So, Taurus, Virgo or Capricorn? People with chart factors in those signs, at the same degree, chime with you. Their chart trines yours. Water is Pisces, Cancer, Scorpio. Fire is Aries, Leo, Sagittarius.
To Feel Better About Life – Now
To feel better, act out Jupiter by sign. Your Jupiter sign is something you should remember for life. So, in:
Aries – You self-promote and rely on your reputation. You create your reputation and your brand. You focus on your name and your profile. Your image and personal appearance; how you appear and how you project.
Taurus – You save or make money. You generate business or fundraise for charity. You collect valuables, find bargains, profit from property. You discover bargains. You buy or sell to your advantage. You donate or pay.
Gemini – You write. You write online using, say, Substack – or you keep a diary. You connect and communicate using Zoom or the telephone. You translate and negotiate. You commute and travel short distances. A lot.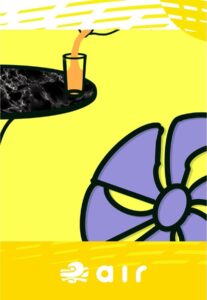 Cancer – You home-make. You create a family or commit to a family. You put energy and time into your household. You invest in land, houses, apartments. You are a patriot. You reach into ancestry and heritage.
Leo – You have children, adopt children, acquire stepchildren or become a substitute mother or father, in your capacity as godparent, aunt, uncle, teacher, nanny. You put courtship or the bedroom at the top of your list.
Virgo – You work hard, perfecting the daily details of your chosen field. You serve others and do your duty by them. You honour the need for your particular kind of food, drink, fitness, doctor, healer and daily routine.
Libra – You get into partnerships and stay there, be they sexual or professional. You fight the good fight, with another person on your side. You choose partners who are different from you, but equal, and pursue that.
Scorpio – You make the most of sexual and financial relationships, like a marriage and mortgage. You develop your legacy to others, but also develop your inheritance from (say) your parents or your husband.
Sagittarius – You travel far and wide, both in the real world or online. You explore different cultures and nationalities. You study or teach. You publish online and in the world of books. The worldwide web is yours.
Capricorn – You are ambitious and strive to be at the top of your profession and in your branch of society. You aim very high and respect the system or establishment; the traditional hierarchy and structure. You climb.
Aquarius – You supply groups, bands, clubs, teams, movements, societies, associations, communities with what they need to function. You are also strongly influenced by them. Friendships are your treasure chest.
Pisces – You find your luck in religion, Tarot, mediumship, Buddhism, therapy, self-help, hypnosis, healing or scientism. Your expansion, growth and hope comes from your invisible inner life. Your soul or psyche.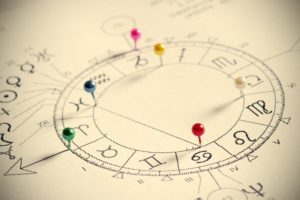 The Jupiter Transit Trick
The other quick feelgood factor trick, is Jupiter cycles. Jupiter in transit. Using the Natural Astrology house system, we all have Jupiter in the same cycle or transit, at the same time.
That's where the good fortune is. It is where the hope is. It is where optimism makes us feel happier. Jupiter is the astrology of endorphins.
In 2023, and right up until May 2024, Jupiter is in Taurus. This is the zodiac sign which rules charities, banks, thrift stores, street markets, eBay, cryptocurrency, the NFT market, gardening, allotments, something for nothing, free advantages, generous people, donors, philanthropists, business people, credit unions, collectors' items, valuables, collectables and the share market.
Examples of Jupiter in Taurus in 2023-2024
This is the $90,000 garage which can be turned into an apartment in a very expensive inner-city suburb. It is the inheritance or legacy left to you by a friend, partner or family member. It is the country you have always wanted to emigrate to experiencing a property crash which means you can afford to move and buy (like New Zealand). Jupiter in Taurus is a classic 'Life hands lemons, make lemonade' cycle.
The more you look for opportunities, the more you will find. This may be Bitcoin profit for you, or just stumbling across an incredible haul in the local thrift or charity shop. Jupiter in myth wanted it all – and often got it.
Whenever we see massive global change, like the pandemic, we see people moving house (so their goods go on sale cheaply, secondhand, or they are donated).
We also see people shift their careers (so new vacancies turn up, or sideline careers). Property prices drop.
The knock-on effect of this is always opportunity to save or make money. We see elections on this cycle, which mean politicians make new promises – handouts or tax breaks. You can gain. What happens is personal to you.
This is illustrated really well by the pension increases in Australia, America and the United Kingdom in 2023. Just as astrology predicted, Jupiter (gain) in Taurus (money) accompanied a $50-a-week increase for Australian part-pensioners; a 10% increase for British pensioners; an 8.7% increase for social security claimants in the US.
Now, if you're a teenager that might not seem relevant unless you suddenly get a weekend job mowing a suddenly-richer pensioner's lawn. Jupiter is about knock-on benefits. In Taurus, that's always money. But as i said, it's personal. Look at your chart. (Illustration: Elementals NFT range: Bacic/Cooper).
Jupiter in Taurus to May 2024
Track Jupiter by degree as he moves through Taurus. When he lands at the same degree as anything you have in Taurus, Cancer, Virgo, Scorpio, Capricorn, Pisces – use that opportunity or solution. It will relate to matters ruled by the sign in question. So in Taurus, money. In Cancer, property. In Virgo, work or health. In Scorpio (even in opposition) join finance. In Capricorn, success. In Pisces, your very soul. You can always find out where Jupiter is on my website, any time.
If You Have Taurus and Scorpio Horoscope Factors
You have been blocked and stopped from the usual Jupiter in Taurus financial solutions and opportunities, because you have been living with the clash of the North Node in Taurus opposite the South Node in Scorpio between January 19th 2022 and July 17th 2023. Scorpio rules 'our money' and 'their property and possessions.' Taurus rules 'my money' and 'my property and possessions.' They are in a tug-of-war in your chart if you have both Taurus and Scorpio factors. This was aggravated by the nodes from January 19th 2022 to July 17th 2023 and has only been gone for just under a fortnight as I publish this.
From this point forward there are no long-term oppositions to Taurus so you are free to use the usual Jupiter answers and open doors, all the way to the end of this fortunate cycle on May 25th, 2024.
The Jupiter Trick
The Jupiter Trick is to always hope for something better. If you complain and moan, you won't get Jupiter. He was Saturn's son, born from a mother called Ops, whose name is hidden in the word 'optimism.'
Jupiter himself was the lucky child who escaped. He also dished out good fortune to others. Jupiter thrives on positive thinking. Jupiter also rules growth. He is symbolised by the acorn which becomes a mighty oak.
Where is Jupiter in your chart? This is your touchstone for innate luck and good fortune, no matter what else is happening to you. This is, as Ian Dury once proposed, your Reason To Be Cheerful.
Professional hypnotist and Britain's biggest-selling non-fiction author, Dr. Paul McKenna, has a couple of free half-hour sessions on YouTube called Happy Trance One and Happy Trance Two.
If you need to get into a Jupiter mood, start there. They are absolutely free.
A private session with McKenna is something celebrities book. In the true spirit of Jupiter in Taurus, you can now put on a pair of headphones and tune into a happiness-inducing hypnotism session for nothing.
Main Image: Bigstock