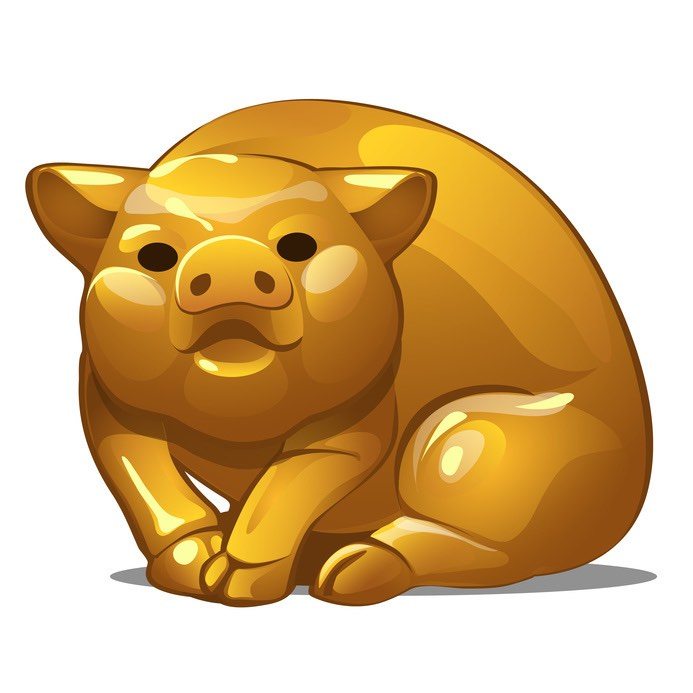 Born 1923, 1935, 1947, 1959, 1971, 1983, 1995*
The pig is defined by her relationship with the world of children and the decisions she makes to get pregnant (or not) have a much bigger impact on her life, than they do for other Chinese zodiac signs.
The parent-child relationship is key to understanding what a pig wants from life, as she must have it one way or another. If she is unable to have children then she may adopt. If partners are unable to have children with her, then she may reject them in favour of a less suitable person, just to have her heirs on the planet.
There are also 'substitute' children in the life of a pig, rather like an extended family of godchildren, nieces and nephews. The younger generations as a whole can end up inheriting the legacy of the pig's personality. Pigs are usually identified by their children and grandchildren, but if they skip parenthood (as His Holiness the Dalai Lama has done) there will still be an attachment to the young en masse. Young Tibetans, for example, see the Dalai Lama as a father figure.
The path of the pig with the younger generation is never straightforward for some reason. There may be complex relationships with step-children. Sometimes the issue is a partner's infertility or unwillingness to become a parent. Occasionally a child may turn out to be someone else's – it happens!
Should pregnancy come, it tends to be a very big deal. Often the children are too. They are often acutely aware of the pig parent's expectations and the strong legacy of her personality. This produces a fork in the road when the child will either decide to follow in the pig's footsteps or veer off wildly in the other direction. Pig parenthood is seldom without drama.
Pigs can sometimes choose much younger partners so that there is a parent-child dynamic. These unusual arrangements seldom pass without comment but perhaps the pig has found what she is looking for. Sometimes it lasts, sometimes it's just a temporary need. These relationships are not about sex as is often supposed; they are about the pig's need to mentor and guide.
No matter what age the pig's partner is, he or she may sometimes feel that all the pig wants to do is play a maternal or paternal role; caring, protecting and nurturing. It can be easy to wake up in bed with a pig who is playing Big Mummy or Big Daddy but not every Chinese zodiac sign will feel comfortable with the arrangement.
This Chinese zodiac sign vibrates to Leo, which has long been associated with youth and young people. The issue for the pig may be her children, or her role with all the world's children. The big questions in her life may revolve around younger relatives or godchildren, much younger lovers who are like a son to her – and so on. Ultimately, though, it's about what she leaves to the generation coming up behind her.
*If you were born in January or February please double-check your Chinese zodiac sign at Wikipedia
ABOUT ASIANSCOPES
You know your regular horoscope but what about your Asianscope? You might assume you have a Chinese sign, but in truth, you actually have an Asian Sign. Asian astrology combines Chinese, Indian, Vietnamese, Korean, Tibetan and Japanese knowledge – all of which evolved at the same time. The biggest common factor across all these different kinds of Asian astrology is the importance of the number twelve (twelve signs, and also the twelve-year cycle of Jupiter, which in Western Astrology we associate with good fortune.) This 'rule of twelve' links Eastern and Western horoscopes in an uncannily accurate way.