YOUR WAY WITH WORDS
The Gemini way with words is famous, no matter if you are a speechmaker, songwriter, lecturer, salesperson, scriptwriter, blogger or poet. If Gemini is encouraged at school then she can use her talent with English, Debating or Speech and Drama to craft a wordy career.
SIBLINGS AND COUSINS
Why is the brother, sister and/or cousin of a Gemini so important? The answer is simple. When the young Gemini is learning how to speak, read and write, she turns to the nearest person her age, to try out her vocabulary. This leads to an intense connection later – very close or very complicated.
LIFELONG TRAVELLERS
Gemini needs to travel, or travel in the mind (on the internet) and cross regions and countries her whole life. What might suit some signs for two weeks a year is necessary to Gemini all the time. Her ruling planet Mercury had wings on his sandals. She flies or uses Skype.
THE REAL YOU
To find out who you really are, look up your Mercury sign. After this look at the heavenly bodies in the Third House of your horoscope. Gemini rules both Mercury and the Third House. Find out more about creating your chart in the Members' Lounge on this website.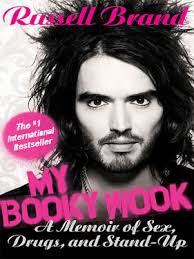 GEMINI IN THE 21st CENTURY
With Pluto in your zone of finance, business, property and charity you are taking important steps towards enormous power and control in your life. Russell Brand born June 4th 1975.
PHOTOGRAPH WIKIMEDIA COMMONS

MORE ASTROLOGY WITH YOUR GEMINI FORECAST
Read your Gemini Astrology every week here at jessicaadams.com