FOREIGN CONNECTIONS
Sagittarius is the sign most likely to choose a job involving travel; emigrate or adopt a foreign country without leaving home. She is typically drawn by the philosophy and spiritual or religious beliefs of the place in question. It's more than just a pin on the map, it's a head trip too.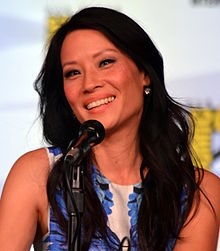 LIFELONG STUDENTS AND GUIDES
Sagittarius studies all her life no matter if she calls it that or not. She is also a teacher and guide for others, either labelled that way, or just a clear voice on the internet. The knowledge revolution on the web (Wikipedia, Ted, webinars) took place when Pluto was in her sign Sagittarius.
INTERNET LIFE
The internet is extremely important to Sagittarius as it is where she publishes her beliefs and ideas most easily, no matter if she is a Twitter petition aficionado or a professional blogger and YouTube broadcaster. Some Sagittarians prefer traditional publishing but her philosophy or belief system must be heard.
THE REAL YOU
To find out who you really are, and how comfortable you feel about being a Sagittarius, look up the heavenly bodies in the Ninth House of your horoscope. Sagittarius rules the Ninth House in astrology. Find out more about creating your chart in the Members' Lounge on this website.

SAGITTARIUS IN THE 21st CENTURY
Your power over the next few years comes from money, charity, property and business and you are taking the first steps now, towards a process that will change your life. Lucy Liu, born 2nd December 1968, recently worked as an ambassador for the U.S. fund for UNICEF.
PHOTOGRAPH WIKIMEDIA COMMONS

MORE ASTROLOGY WITH YOUR SAGITTARIUS FORECAST
Read your Sagittarius Astrology every week here at jessicaadams.com