Aquarius Monthly Horoscope
Jessica Adams' free Psychic Astrology forecast for March. See what this month looks like in the stars.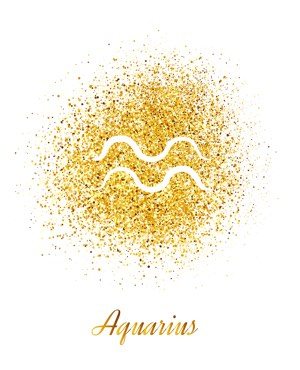 March
Saving and Making Money
Aquarius, this may be about your tax return. It might be about increasing your income. It may be about selling a house or apartment. It really depends on how far you have come in recent years, with Neptune in Pisces in your Second House of banks, rent, mortgages, superannuation/pension and so on. March 2021 is absolutely crucial if you are going to save and make money, on a grand scale, in 2021 and 2022. And you could! These dates are worth noting, as they will bring chance to get things on a solid footing.
March 11th, 2021

March 14th, 2021

March 30th, 2021
Feet on the Ground, Head in the Stars
This idea about keeping your feet on the ground but your head in the stars could work out really well for you by 2022, Aquarius. The trick is using March to sidestep the usual muddle or confusion, and instead pay a professional to sort it out for you, or just come up with a system that works. A plan with pure potential. We can say that even in a pandemic, Aquarius, and perhaps because of it.
Jupiter is the planet to watch. He is a symbol of growth, increase, expansion, optimism and 'biggest and best' in astrology. He's not been in your cash zone for 12 years, let alone alongside Neptune, that great symbol of escapism. One might say a Great Escape is coming. Almost as good as the Blur album.
Jupiter moves into Pisces on May 13th, 2021. He stays there until July 28th, 2021. He then goes back into Pisces on December 28th, 2021 and stays there until May 10th, 2022. He is back again from October 28th, 2022 until December 20th, ending that year.
You stand to gain on April 12th, 2022 at the historic Jupiter and Neptune conjunction. A lot of astrologers will be talking to you about that, as it gets its feet off the ground, into the hot air balloon and fly.
What to Do in March
March is a month full of Neptune aspects, suggestive of the usual muddy thinking or 'muddling through' strategy – it may be something you don't understand at all (accountants might not even understand it) or just an aspect of life which is always below the surface. A tremendous mystery.
It takes work to get things sorted out but it's worth it. Later on, in May, you'll have created the best possible foundation for long overdue, magnificent change. The benefits will show themselves to 2022.
Premium? Go on.
Extended Premium Forecast
© Copyright 2021 Goddess Media Limited. All Rights Reserved.
Find me on Twitter @jessicacadams for updates and a conversation about Astrology.
Join my free newsletter to stay in touch, hear about new astrology and horoscope posts. We will also write to you occasionally to tell you about events and offers linked to this website. We respect your privacy. We will never sell or share your personal information and you can opt out by clicking an unsubscribe link at the bottom of any email.