Jessica Adams' free Psychic Astrology forecast for March. See what this month looks like in the stars.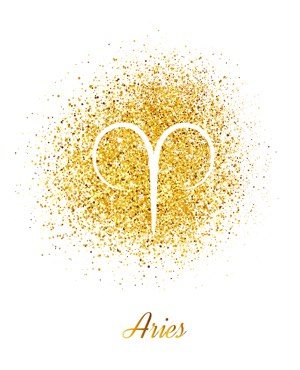 March
God and Aries in March 2021
Do you believe in God or not? God (for or against) is an important part of March 2021. You may have been confirmed at 13 and at 18 become pretty much a non-believer. Maybe belief waxes and wanes during your life. Especially if you have brushed with COVID-19 since this time last year.
Maybe you think anyone who is religious is a nutcase. Perhaps you think religion is the scourge of the world. Yet, Aries, the cycles you experience in March are very much about the Church; the Universe; Buddha; Judaism, Islam and so on.
Soul Growth
The Pisces cycles are also about other kinds of inner experience and spiritual or soul truth. Astrology, the Tarot, Reiki, psychology and psychiatry. None of this is exterior. It's all interior. It also makes sense, given the amount of time you have spent indoors in the last 12 months, and the time you are within your own four walls again, in March 2021.
Who are you are neither dead nor consciously alive? Where do you go when you dream? Do you believe in out-of-body experiences, or mediumship, or astral travel? Depending on what sort of Aries you are, these matters will cross your path in March 2021. Specifically, near March 11th, 14th and 30th.
Clearer Paths to Spirituality
These will be periods when it is easier to get lost or become confused. You may have a transcendental experience and find a oneness with all life or realise that you are drifting further and further away from what is normal, solid and real. It really depends on you.
Many Aries people have planets in Pisces, or other factors, and you may be one of them. If so, then you live your life on the inside, as much as anything else, and your conversations with yourself, or even your conversations with God, are very important to your life and times. Sometimes a very Piscean kind of Aries can drift towards quantum mechanics. Theoretical physics. It's not that far removed from the Tarot. It is all about theories; symbolism; ideas.
The Inner Search
We do associate the sign of Pisces and your chart with the Twelfth House, which is always about solitude and the inner light. The inner search. Creating boundaries for yourself (use the clock or calendar when you meditate) and clear boundaries with others (even those in the spirit world) is a useful thing to do in March 2021. You are more open to the invisible world now. If you know what you are doing, you will have some astonishing experiences. If you don't – be extremely careful. Don't go messing with a Ouija board. Or magic.
Laying the Foundations
Jupiter, the planet of solutions, breakthroughs, optimism and maximum benefits, moves into Pisces on May 13th, 2021. He will join Neptune. What you are doing in March 2021 is laying the foundations for a huge, incredibly fortunate escape from the real world – within. This is the kind of cycle when people have a religious conversion, or train to be psychics, or start meditating, or distant healing – and change their lives.
It's the cycle when people discover Dr. Carl Jung and synchronicity, or dream counselling. The boom is on the inside. Old phobias, mental blocks or spiritual obstacles can disappear.
March 2021 and the Future
Jupiter stays there until July 28th, 2021. He then goes back into Pisces on December 28th, 2021 and stays there until May 10th, 2022. He is back again from October 28th, 2022 until December 20th, ending that year.
The more work you can do on securing your holiday from reality, on the inside, the more you gain on April 12th, 2022 at the historic Jupiter and Neptune conjunction.
Premium Member? Go on.
Extended Premium Forecast
© Copyright 2021 Goddess Media Limited. All Rights Reserved.
Find me on Twitter @jessicacadams for updates and a conversation about Astrology.
Join my free newsletter to stay in touch, hear about new astrology and horoscope posts. We will also write to you occasionally to tell you about events and offers linked to this website. We respect your privacy. We will never sell or share your personal information and you can opt out by clicking an unsubscribe link at the bottom of any email.