Jessica Adams' free Psychic Astrology forecast for April. See what this month looks like in the stars.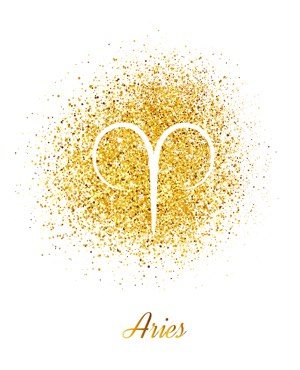 April

Image, Name, Appearance, Brand
You will relaunch yourself by losing weight, changing your name, reshaping your reputation, working on your brand, image, title or face – from Saturday April 3rd to Monday April 19th, 2021.
This is a really important and successful rebirth for you, which involves Venus, Ceres, the Sun, Mercury, Chiron and the New Moon all in Aries, your own zodiac sign. (The New Moon falls on Monday April 12th).
Ceres leaves Aries on Saturday the 8th of May 2021. Chiron is in Aries until 2027. These two factors are the biggest influences on your horoscope.
Ceres is about a compromise or deal over the controls. Striking a bargain with others about how you are seen or appear. So, although April is the big month for this, it won't be over until May 8th, 2021.
Chiron is about seeing what you can get away with! So, this may be a secret facelift, or liposuction. It may be your paying a brand or Public Relations consultant to remove references to you on the internet that you dislike.
Chiron is pretty punk rock in nature. He was found in 1977. So, there's an 'Oh Bondage, Up Yours' Poly Styrene feeling to what you do in April this year. Of course, we are near your birthday, too. It would appear you want to see what is possible, these days, regarding your title, name, face, shape, style, reputation and so on.
People say you cannot reinvent yourself, but you are going to prove them wrong, Aries. For some of you this will be a new role connected to a job or project. You are seen in a new light and you get away with it. They say that you can't teach an old dog new tricks, but you could easily be that dog.
The internet is an obvious place for your self-promotion in April. Lots of you will select YouTube or Meetups, Twitter or Pinterest to relaunch yourselves near Monday, April 12th, which is a powerful Aries New Moon. Double that message if it's your birthday, give or take a day. It's your personal renaissance.
I'm going to talk more about all this at some events in April, online. Many are free. See information listed above. You're welcome.
If you are a Premium Member, you can keep reading for diary dates which may affect your personal birth chart.
Extended Premium Forecast
© Copyright 2021 Goddess Media Limited. All Rights Reserved.
Find me on Twitter @jessicacadams for updates and a conversation about Astrology.
Join my free newsletter to stay in touch, hear about new astrology and horoscope posts. We will also write to you occasionally to tell you about events and offers linked to this website. We respect your privacy. We will never sell or share your personal information and you can opt out by clicking an unsubscribe link at the bottom of any email.