Jessica Adams' free Psychic Astrology forecast for March. See what this month looks like in the stars.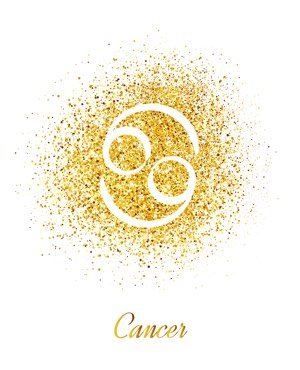 March
Foreign Fields and Far Away
Cancer we live in a COVID-19 world and the quarantine and border rules are the new reality. So why is your chart showing a foreign escape? Perhaps you will enjoy this online, but for a great many people born with the Sun in Cancer, there will be relocation, or emigration, by 2022. A lot of this will gather speed in March 2021.
These dates find aspects involving Neptune, the planet of other realities, other worlds, and great escapes. Just keep it real. Keeping the non-real and unreal, as real as you can – is the way to proceed, Cancer.
March 11th, 2021

March 14th, 2021

March 30th, 2021
The Future is Foreign to You
The future is foreign to you, but in a marvellous way. This may literally be because another language or culture is involved, or another destination. In other cases, it's a part of town (or a region of your country) which is not that far away, but it feels foreign. What you do in March will set up a fascinating future if you can keep things real.
It's time to talk about Jupiter, the planet of solutions, breakthroughs, opportunities, expansion, hope for the future, and the big picture. It's been 12 years since we've seen him in this area of your chart.
Jupiter moves into Pisces on May 13th, 2021. He stays there until July 28th, 2021. He then goes back into Pisces on December 28th, 2021 and stays there until May 10th, 2022. He is back again from October 28th, 2022 until December 20th, ending that year.
You stand to gain on April 12th, 2022 at the historic Jupiter and Neptune conjunction. Yet, all these timeframes matter on the Cancer calendar, as what is in motion in March has a really long life. Even if you stay where you are, your career, course or business may put you firmly in another country, state, county, region or territory. And it will feel like a holiday for your head.
Publishing, the Worldwide Web, Academia
The Ninth House of your chart, where we find Neptune in March, and then subsequently Jupiter, is also about the world of books and publishing. Libraries and Booktopia.com. It is also about the worldwide web as a whole. The spread of the net. It's very much about education and academia, on Zoom or in the real world. Learning and being taught.
In all these areas of your life, you can keep drifting in March, getting further and further away from 'real' – or you can be a determined drifter, still floating and cruising, but with land in sight. With a direction in mind. With the ability to know the difference between treading water and actually going somewhere.
If you navigate well, Cancer, then what happens in March will find you setting sail for the most fascinating places, spaces and faces by 2022.
Premium? Go on.
Extended Premium Forecast
© Copyright 2021 Goddess Media Limited. All Rights Reserved.
Find me on Twitter @jessicacadams for updates and a conversation about Astrology.
Join my free newsletter to stay in touch, hear about new astrology and horoscope posts. We will also write to you occasionally to tell you about events and offers linked to this website. We respect your privacy. We will never sell or share your personal information and you can opt out by clicking an unsubscribe link at the bottom of any email.