Jessica Adams' free Psychic Astrology forecast for April. See what this month looks like in the stars.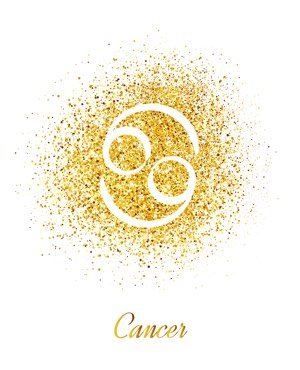 April

Success and Status in April
Cancer, you'll see a change in the balance of power in your profession, industry, with your projects and plans – from Saturday April 3rd to Monday April 19th, 2021.
This covers your paid or unpaid work, your university or college course and perhaps, your role on the social ladder. Your place in society.
This cycle is about your success and status. Expect a really intense couple of weeks from the 3rd to the 19th and you may see some demotions, departures, promotions – depending on your personal chart.
From Saturday April 3rd to Monday April 19th the new stellium in Aries involves Venus, Ceres, the Sun, Mercury, Chiron and the New Moon. (The New Moon falls on Monday April 12th).
I mention that because you are ruled by the Moon, so April 12th is big. You could sign on the dotted line, then, or hear news of a major shift in your business, profession, industry which leads to a domino effect.
Maybe it's time for a reshuffle with you snapping up a new place in the scheme of things. Even if there is no actual new title, role or paperwork, Cancer, it may be that your influence or impact increases, or changes in some way. Call it politics.
You will be shown what you can get away with. This may confront other people who are more conservative or traditional. You will also see that control and power are about to be shared very differently. Maybe it's time for your brother to be moved back in the family business and you come upfront. Perhaps you're going to see heads roll in your company and because you're the face of the moment, you find yourself moving on up. What you say and want, suddenly has impact it never did before.
Even if you are hugely successful and have years of experience, awards, hits, promotions and the rest, there is always something new to attempt. In April, Cancer, you will be led or influenced by a person who is a bit of a maverick. Maybe by an entire trend or organisation. This helps you think outside the box. In fact, you will make your own box.
Come along to some April events (see information above in Hello Readers section), where I'll talk more about this, online and answer questions.
If you are a Premium Member, read on. If you have anything in Aries in your chart, there may be a new title for you in April. A new position and business card, for example.
Extended Premium Forecast
© Copyright 2021 Goddess Media Limited. All Rights Reserved.
Find me on Twitter @jessicacadams for updates and a conversation about Astrology.
Join my free newsletter to stay in touch, hear about new astrology and horoscope posts. We will also write to you occasionally to tell you about events and offers linked to this website. We respect your privacy. We will never sell or share your personal information and you can opt out by clicking an unsubscribe link at the bottom of any email.