Capricorn Monthly Horoscope
Jessica Adams' free Psychic Astrology forecast for March. See what this month looks like in the stars.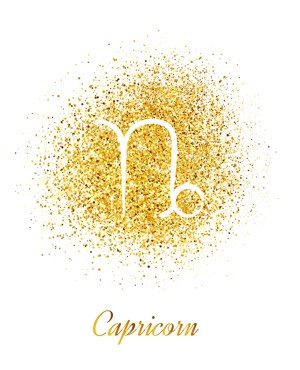 March
The Worldwide Web and You
Communication in general, but particularly online, has been a case of 'What?' for a very long time, Capricorn, as you've been going through a rather confused and confusing cycle. The internet is so random anyway, and heaven knows there are no walls – but 2020 and early 2021 in particular have been particularly muddy. Near these dates, below, you have a chance to turn the tide.
March 11th, 2021

March 14th, 2021

March 30th, 2021
It's rather important that you do, no matter if the issue is Twitter, Zoom, YouTube or just email. You can't live your life offline in the Twenties, even if you try and so March is very much about your computer or telephone screen. There may as well be fish swimming across there, for all the clarity you have! Yet, what you do to turn that tide in March promises a fantastic outcome by 2022. A book. A website. A degree. A new online business. A thesis. Your name in print or on screen. No matter how experienced you are with new or old media, and you may be vastly experienced, some fantastic improvements are coming.
Watching May 2021
Jupiter is the planet to watch. This ancient timing device in astrology was known to the Indians, the Asians and the Romans on the Silk Road. He is about all that is greatest and best. For you, he moves into Pisces (ruling your internet life) on May 13th, 2021. He stays there until July 28th, 2021. He then goes back into Pisces on December 28th, 2021 and stays there until May 10th, 2022. He is back again from October 28th, 2022 until December 20th, ending that year.
You stand to gain on April 12th, 2022 at the historic Jupiter and Neptune conjunction, Capricorn and at that point it may be your use of television or Zoom – perhaps, your decisions about Skype or podcasting. The traditional media of glossy magazines and newspapers may also call you.
It really depends on where you are at in your life. If you need to learn a language or just upgrade your literacy or HTML, then this is the cycle. As I said, those March dates are really important, because you can turn the tide, then. Sort out the technology, or your boundaries with others online, or just fix up who/what is all over the place. From there you have more solid foundations and from May the really massive breakthroughs can begin. You should, by all rights, end up in a really fantastic position with your 'voice' across all mediums or media, by April 2022.
Premium? Go on.
Extended Premium Forecast
© Copyright 2021 Goddess Media Limited. All Rights Reserved.
Find me on Twitter @jessicacadams for updates and a conversation about Astrology.
Join my free newsletter to stay in touch, hear about new astrology and horoscope posts. We will also write to you occasionally to tell you about events and offers linked to this website. We respect your privacy. We will never sell or share your personal information and you can opt out by clicking an unsubscribe link at the bottom of any email.