Jessica Adams' free Psychic Astrology forecast for April. See what this month looks like in the stars.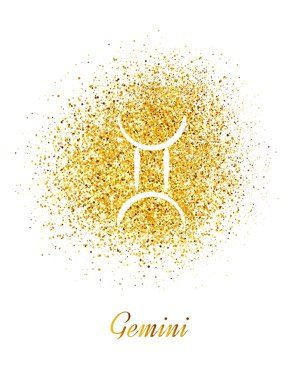 April

Friends and Groups in Your Life
April brings a total reshaping of your social life, social media, the groups you belong to (leave or join) and your friendships.
There is a stellium in Aries from Saturday April 3rd to Monday April 19th, 2021, which involves Venus, Ceres, the Sun, Mercury, Chiron and the New Moon. (The New Moon falls on Monday April 12th). Mark that period in your diary, Gemini, and pay attention to any social gatherings or group events from April 3rd to 19th as they will be important.
You will be tempted to join a circle of people which is outrageous or jaw-dropping. More traditional or conservative people will be taken aback.
You will also be stunned at what your friends get away with, in April. Again, it's jaws on the floor. Throughout the whole month, but especially from April 3rd to 19th, you will be re-educated about what friendship means to you in 2021.
Ceres leaves Aries on Saturday the 8th of May 2021. Until that time there will be big questions about who or what is in charge of the friendship. Who or what is in charge of your social media (like Twitter) or your social life? Gemini, you're going to reach a compromise with these people, and it may be your old rock band; the Freemasons; an astrology group. The compromise will be quite a tough deal to make, emotionally, but you will come out of it on 8th May feeling far more fulfilled and certain.
Chiron is in Aries until 2027. April 2021 is really a snapshot of this much bigger, longer cycle. Chiron shows you where the goalposts have moved to. What is now acceptable or even 'normal.' We talk about 'the new normal' on COVID-19. Well, it's here for you in April, for whatever reason. You are about to discover where the boundaries are, in terms of old and new friends, but also the groups you are involved with, join, or perhaps think about leaving.
Watch the headlines with The Smiths, The Jam, Oasis, The Beatles. Why? They are all groups involving Gemini people. What happens to them in April happens to you, on some level. Of course, it may be a political party that involves you, like the Democrats in America or the Labour party in England. The Conservative party in England. Watch British politics too, as there are lot of Gemini faces involved.
Friendships are now made, rebooted or changed, Gemini. It's the same with old or new groups in your life. Ceres reminds you that there is empowerment to be had. There is a new set-up to be gained. April will feel like musical chairs, but the music will not stop until May.
Come along to some April events (see information above in Hello Readers section), where I'll talk more about this, online and answer questions.
If you are a Premium Member, you can keep reading for diary dates which may affect your personal birth chart.
Extended Premium Forecast
© Copyright 2021 Goddess Media Limited. All Rights Reserved.
Find me on Twitter @jessicacadams for updates and a conversation about Astrology.
Join my free newsletter to stay in touch, hear about new astrology and horoscope posts. We will also write to you occasionally to tell you about events and offers linked to this website. We respect your privacy. We will never sell or share your personal information and you can opt out by clicking an unsubscribe link at the bottom of any email.