Jessica Adams' free Psychic Astrology forecast for March. See what this month looks like in the stars.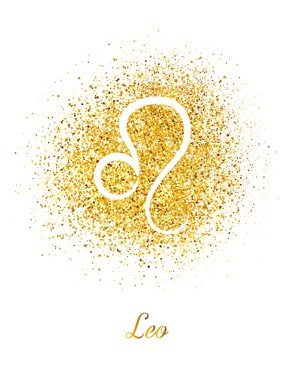 March
Finance, Property, Valuables, Business, Charity
Leo, this is not the first time in your life you have found yourself having a vacation from reality with money, but it is the most important month in around 12 years, for creating opportunities and solutions.
Very close to the 11th of March 2021 when Neptune is in a conjunction with your ruler the Sun, you will have a holiday from the everyday. This will involve a family member and his/her finances, or your former, current or potential partner. Occasionally this cycle can bring in a bank manager, accountant and so on – but it will feel rather personal to you.
This is big-picture stuff, so what you bring into a marriage if there is a wedding (in terms of assets) or what you put down on your legacy or will. What you find out about somebody else's legacy. This is Eighth House money, possessions, charity, business or property so it's on that level. We're not talking about the small stuff.
Pensions, life insurance, superannuation, shares, companies, taxes all belong to this cycle. Leo you are being urged to keep things real, even if they are not real. To clarify, contain and control.
These dates are a turning point:
March 14th, 2021

March 30th, 2021
Saving or Making a Fortune
It can be really easy for your finances to become messy or muddled on this cycle, but you can pull everything in and sort it out. It's worth it. The biggest and best solutions in years are coming, Leo, and you will save or make a fortune by 2022 if you handle the boundaries between people.
Jupiter moves into Pisces on May 13th, 2021. He stays there until July 28th, 2021. He then goes back into Pisces on December 28th, 2021 and stays there until May 10th, 2022. He is back again from October 28th, 2022 until December 20th, ending that year.
You stand to gain on April 12th, 2022 at the historic Jupiter and Neptune conjunction.
Jupiter is Big
In astronomy, Jupiter is a gas giant. The Romans, who gave us our modern astrology, called him Jupiter Optimus Maximus. He's big. He's about 'the biggest and best' and here we have him with his brother Neptune, a symbol of cruising and floating, in your money sector.
It's not here yet. But it's on the way. Leo, that's why March 2021 has to be the prep period, when you attend to the numbers or the lines in the sand with others that have become blurred. March is the time to get real about saving or making money, on a grand scale, by this time next year – and beyond, actually.
Premium? Go on.
Extended Premium Forecast
© Copyright 2021 Goddess Media Limited. All Rights Reserved.
Find me on Twitter @jessicacadams for updates and a conversation about Astrology.
Join my free newsletter to stay in touch, hear about new astrology and horoscope posts. We will also write to you occasionally to tell you about events and offers linked to this website. We respect your privacy. We will never sell or share your personal information and you can opt out by clicking an unsubscribe link at the bottom of any email.