Jessica Adams' free Psychic Astrology forecast for March. See what this month looks like in the stars.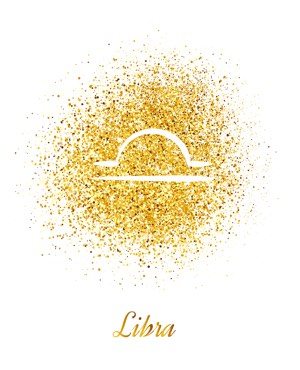 March
Lifestyle and Workload
Libra, tremendous improvements are coming for your lifestyle, workload, daily routine and wellbeing (physical and mental health) from May 13th, 2021, in an astrology cycle not possible in 12 years.
This is the Sixth House of your chart, where you attend to the smallest details of your daily routine (it's the little things that count, from the Zoom yoga class to the way you grate your carrots) and also your work, unpaid work, study and/or housework.
At the moment, you are floating in a holding pattern that has confused you, as much as it's baffled others. Neptune transits like this one, especially after the sharp end of a T-Square in January, tend to muddy the waters.
A lack of clarity or certainty about work, unpaid work or study may be down to COVID-19, or something else. Prescribed medication and also illegal drugs, or heavy alcohol use can muddy the waters even more. It really depends on you and the choices you make about your lifestyle.
Dates to Watch
Dates to watch for a fantastic, long process of resolution and repair (if required) and some really big opportunities, include these, below. Very near these dates you are in a position to lift your head above water, put your feet on the ground, get your bearings and get real:
March 11th, 2021

March 14th, 2021

March 30th, 2021
This helps you stabilise this rather unclear, uncertain part of your everyday life until you can move to May and some definite improvements.
Jupiter moves into Pisces on May 13th, 2021. He stays there until July 28th, 2021. He then goes back into Pisces on December 28th, 2021 and stays there until May 10th, 2022. He is back again from October 28th, 2022 until December 20th, ending that year.
You stand to gain on April 12th, 2022 at the historic Jupiter and Neptune conjunction, which is really a holiday from the real world, probably through work, perhaps through study, or unpaid work.
Service and Duty
As much as you have a duty to others, with your housework, paid work or unpaid work (or academia) you also have to serve yourself. Unless you put yourself first – Mind, Body, Spirit – nothing works. Things fall apart, the centre cannot hold, as Yeats said.
This idea of things being 'untogether' is pretty familiar as you've had this cycle for years, now. What is different about March 2021 is that it is a fantastic place to begin, for huge and overdue improvements from May.
This may involve giving up drugs, medication or alcohol for some Libra people. In other cases, it is about swapping general job muddiness and muddle, for something that looks like a capital V Vacation from the mundane, ordinary and every day. There may be a complete departure from having to go to work at all; perhaps you are in a position to recreate what work used to be, for 2022.
Boundaries are really important in March, especially near the dates I have put up, above. You need to watch blurred lines with others, as things can become awfully unclear if you are working on a business level with your former husband; or truly jelly-like and wobbly if you are your friend's boss. Lines on the sand can so easily disappear, so if those you put 'in place' months ago are not doing the job, March is the time to create some kind of sea wall. Contain and control what is going on and you will be in a fantastic position to change your lifestyle from May 2021 with more rewards in 2022.
Premium? Go on.
Extended Premium Forecast
© Copyright 2021 Goddess Media Limited. All Rights Reserved.
Find me on Twitter @jessicacadams for updates and a conversation about Astrology.
Join my free newsletter to stay in touch, hear about new astrology and horoscope posts. We will also write to you occasionally to tell you about events and offers linked to this website. We respect your privacy. We will never sell or share your personal information and you can opt out by clicking an unsubscribe link at the bottom of any email.