Sagittarius Monthly Horoscope
Jessica Adams' free Psychic Astrology forecast for March. See what this month looks like in the stars.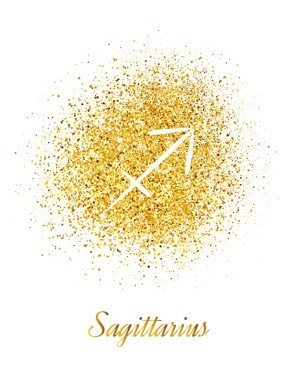 March
Home and Household, Family and Space
Sagittarius, it may well be time to rethink the family, move into a different apartment or house – possibly think about total relocation for 2022. Even if these outcomes are not on your mind, something big is coming in May. March is the springboard.
The dates to watch for important turning points with your family, household, hometown, homeland, apartment or house are these – maintenance required.
March 11th, 2021

March 14th, 2021

March 30th, 2021
This may be literal as you deal with flooding or plumbing, which can happen on Neptune transits. Leaks are not unusual. Yet, beyond this, there is a much larger background issue about boundaries. Who or what should stay behind a line, or be permitted to cross a line, is a constant question. This may actually be about locks, doors and keys, fence and gates – which can also happen on a Neptune transit!
In general, the more work you can do near those dates above, to sort things out, the better off you will be as the biggest and best solutions and opportunities in 12 years are coming. Your ruling planet Jupiter is going to move into the home and family sector of your chart in May.
Watching Jupiter
Jupiter moves into Pisces, which rules your house and garden, the family, your homeland and relatives – and so on – on May 13th, 2021.
He stays there until July 28th, 2021. He then goes back into Pisces on December 28th, 2021 and stays there until May 10th, 2022. He is back again from October 28th, 2022 until December 20th, ending that year. Sagittarius, this may be as much about your roommates or flatmates in an apartment, as it is about a bigger place. Yet, Jupiter rules size, so we can count on more room to move – more room to grow – emotionally and psychologically, within a family or household, but also in terms of your bedroom, kitchen, garden and so on.
You stand to gain on April 12th, 2022 at the historic Jupiter and Neptune conjunction but how much, depends on what you do in March 2021. Around a year into the future, then, the effort you put in now, will start to show itself.
Boundaries and Rules
If you are in arm-flapping mode, even now, with particular members of the family tree, or flatmates/roommates, or live-in partners (or just the council) then March is the moment. No more flapping – start thinking in a concrete way about what is required, to make things work.
Neptune does not really like systems, regulations, rules, borders and walls. Neptune likes everybody and everything to be all over the place, everywhere, all the time. Random! Yet, some kind of containment or control is absolutely required in March 2021, if you are going to enjoy your new future so much, starting in May. Just a couple of months.
As I said, a lot of Sagittarians are going to move, sell up. Renovate or even emigrate. By all the laws of astrology that should be a hit for you, as Jupiter prepares to make his historic transit. And even if you don't know what the future holds just yet, trust the process. What you sort out at home, or with your faces/spaces/places in March – is the best guarantee of a holiday from reality that you'll gain from so much, by 2022.
Premium? Go on.
Extended Premium Forecast
© Copyright 2021 Goddess Media Limited. All Rights Reserved.
Find me on Twitter @jessicacadams for updates and a conversation about Astrology.
Join my free newsletter to stay in touch, hear about new astrology and horoscope posts. We will also write to you occasionally to tell you about events and offers linked to this website. We respect your privacy. We will never sell or share your personal information and you can opt out by clicking an unsubscribe link at the bottom of any email.