Sagittarius Monthly Horoscope
Jessica Adams' free Psychic Astrology forecast for April. See what this month looks like in the stars.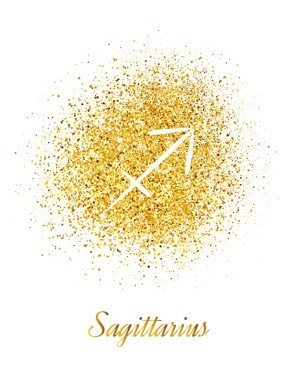 April

The Younger Generation
If you happen to know your personal birth chart, and you know you have Leo factors, then in April 2021 you are the Queen or King to a younger generation and rule them, leading the way. Or you figure out a deal or compromise about them if you really don't!
This may involve paid or unpaid work with children, teenagers or those who are 20 years or more your junior.
Alternatively, you find challenges in April, in becoming a parent, godparent, stepparent, aunt or uncle.
Your love life in April, if it could lead to co-parenting or pregnancy, is dramatic too. It's courtship, going somewhere.
So, if you do have Leo factors, April is big. As you will see on the New Moon on Monday 12th April, Sagittarius, you don't just 'have' children, you inspire them, encourage them and shape them. Or you should. If you can't or don't, April is decision time.
Diary Dates to Watch
Whatever your personal birth chart looks like, these are dates to watch in April as you make choices about your daughter (for example) or your new boyfriend who wants children (and you do not, or you can't have them). Maybe, about an estranged son. Your situation is personal to you and your own chart will tell the full story, Sagittarius.
There is a stellium in Aries from Saturday April 3rd to Monday April 19th, which involves Venus, Ceres, the Sun, Mercury, Chiron and the New Moon. (The New Moon falls on Monday April 12th).
This cycle is about deal-making and compromise for/with/over your godchildren, fertility, stepchildren or young relatives. It is about your sons and daughters as I mentioned. It is about paid or unpaid work involving children or a much younger generation. It is often about generation gaps and how you close them. So, teaching or football coaching. It's on that level.
This cycle is also about courtship and courting but in reference to you (say) taking on your boyfriend's godson, or your girlfriend's stepchildren. This cycle rules the bedchamber, mistresses, adultery and 'heirs and spares' which arrive as a result.
That cluster in your chart from April 3rd to Monday April 19th, which involves Venus, Ceres, the Sun, Mercury, Chiron and the New Moon – is about a bargain agreement. There will be jealousy or envy involved because Venus is there. Normal!
Ceres is there too so we may be talking about child custody arrangements or figuring out the in-laws. More symbolically, Ceres is about sharing time, energy, control and power. You will both/all sort that out in April with an end point in May.
Chiron is there. The over-arching question for you in April is – what else can you get away with? You've pulled off so much, before. Stunning and amazing all around you. Now, for your next trick, what are you going to do?
Come along to some April events (see information above in Hello Readers section), where I'll talk more about this, online and answer questions.
If you are a Premium Member, you can keep reading for diary dates which may affect your personal birth chart.
Extended Premium Forecast
© Copyright 2021 Goddess Media Limited. All Rights Reserved.
Find me on Twitter @jessicacadams for updates and a conversation about Astrology.
Join my free newsletter to stay in touch, hear about new astrology and horoscope posts. We will also write to you occasionally to tell you about events and offers linked to this website. We respect your privacy. We will never sell or share your personal information and you can opt out by clicking an unsubscribe link at the bottom of any email.