Scorpio Monthly Horoscope
Jessica Adams' free Psychic Astrology forecast for March. See what this month looks like in the stars.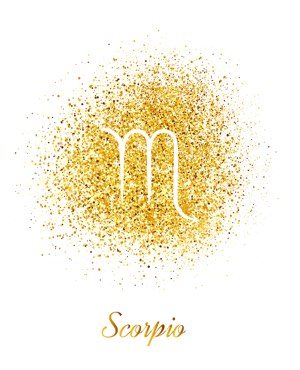 March
The Next Generation and You
Very close to the Neptune aspects on March 11th, 14th and finally March 30th, you need to think about the next generation in terms of stunning future opportunities and solutions.
This may be your daughter or son. Your grandchildren, depending on your age. A date with someone who has children from a previous marriage. Sometimes the connection is not intimate at all. It can be about godchildren, far away, or just the teenagers you teach. The younger people in your demographic.
You may have felt rather all over the place, all the time, everywhere – life has been random – but changes are coming in May. March is the prep.
Jupiter the planet of opportunities, solutions and overdue improvements – moves into Pisces on May 13th, 2021. He stays there until July 28th, 2021. He then goes back into Pisces on December 28th, 2021 and stays there until May 10th, 2022. He is back again from October 28th, 2022 until December 20th, ending that year.
You stand to gain on April 12th, 2022 at the historic Jupiter and Neptune conjunction. For some Scorpio people this will be adoption or successful IVF treatment. In other cases, you may find that a difficult fathers-son relationship can be sorted out.
You may wind up moving in with a woman who has children from a previous relationship or be given interns at work – far younger than yourself – but a huge bonus to you.
Sexual relationships (even flings) that end in parenthood and step-parenting belong to this cycle, Scorpio, quite as much as adolescents you might tutor on Zoom, or your own niece.
Neptune and Jupiter
Neptune alone is a mysterious transit. There is always so much going on below the surface and there are hidden depths or great mysteries! Nothing and nobody have been upfront, clear, visible, straight-up and so on, for an awfully long time. Yet, March 2021 is the time to sort it out.
Even if you have to submit to Random Reality where this younger generation is concerned, or this close sexual relationship – eventually Jupiter will do his work. May will bring the very start of huge and sweeping outcomes in 2021, 2022 which are exactly right for the times.
March is the springboard, because you have some boundaries to reinstate, or even put in, for the first time. Boundary creep is really common on this cycle. You might have your mother-in-law crossing the line after a new child has been born, for example. Perhaps your son has become COVID-19-random and you're never quite sure where you stand, where he's at or what is going on. The internet is full of line-crossing. Your interns are on Twitter with you, and you know the same people. It can be on that level, Scorpio.
March is the most important month of the year for preparing the ground for something bigger and better to grow. So, if you feel things are muddy or messy or muddled in the garden of your life, it's time to roll up your sleeves and get to work. Don't let things slip and slide, now – especially on those dates I gave you, allowing a day either side.
Premium? Go on.
Extended Premium Forecast
© Copyright 2021 Goddess Media Limited. All Rights Reserved.
Find me on Twitter @jessicacadams for updates and a conversation about Astrology.
Join my free newsletter to stay in touch, hear about new astrology and horoscope posts. We will also write to you occasionally to tell you about events and offers linked to this website. We respect your privacy. We will never sell or share your personal information and you can opt out by clicking an unsubscribe link at the bottom of any email.