Scorpio Monthly Horoscope
Jessica Adams' free Psychic Astrology forecast for April. See what this month looks like in the stars.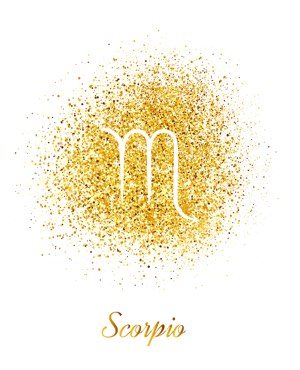 April

Work, Lifestyle, Well-being
Do you know you have factors in Virgo in the Sixth House of your personal birth chart? Well, Scorpio, April 2021 will give you a double whammy, as you choose a new direction for your work, unpaid work, study – but also your exercise, food, drink, relaxation and so on. Even therapy or dentistry.
If you do have your chart and you can see Virgo factors, this is for you: I am using my new book to give you more detail. The date to watch for a new start is the New Moon on Monday April 12th.
Your body rules who you are, what you do, and how you live your life. Other people are cut off at the neck, but your mind, body and spirit are thoroughly connected. When you need the doctor or hospital, it's a huge deal and any serious illness or condition will change your life and make you, who you are.
As you grow older, you find the food, drink and fitness regime which works for you. You live your life by it. It helps you work better and harder.
The radical idea that you can prevent poor mental or physical health by controlling your own body is real for you. Especially during a pandemic.
Work is a big deal! You work to serve if you have factors in Virgo. You live to work. You do your duty, even if you are the boss. You are a demon for the details which means a product or project actually happens. You ground other people's plans in reality and become indispensable. Never put obligation to 'duty' before yourself.
Virgo is associated with the daily routine, hard work, the work ethic, service and duty. So, in the last war we associated this sign and the Sixth House with the armed services; the Army, Navy and Air Force. It was also, in the 20th century, associated with domestic service. None of that has changed in the 21st century, but now we say that a Virgo stellium is also about – perfecting one's work in every detail, the better to be of service. We can see a completely new direction for you, Scorpio, in April 2021 – if you do have a Virgo factor or several in your chart.
Dates to Watch in April
In all cases, whatever your personal birth chart looks like, you'll have a new job, course, unpaid role, project or plan in April 2021. You will also take a new direction with your food, drink, doctor, healer, fitness, and so on. These are the dates to watch:
We have an Aries stellium making a great many aspects, from Saturday April 3rd to Monday April 19th. Leave some time and space in your diary then, as you may be switching routine. New schedules or time out for appointments.
The stellium in Aries involves Venus, Ceres, the Sun, Mercury, Chiron and the New Moon. (The New Moon falls on Monday April 12th). That last date seems likely for a fresh start.
You're going to see a reshuffle in your business, profession, industry or academic sphere. There may be resignations, demotions, promotions, sideways moves – no later than May 8th, Scorpio. Where you fit into that depends on how much work you have been doing on the politics.
There will be a compromise over power. A deal or bargain struck about who has the upper hand. You will also be guided and encouraged to get away with the so-called 'unthinkable' with your work, unpaid work or studies.
Your mental and physical health is also where you want to see what you can experiment with, again. You are not interested in the same-old, same-old, Scorpio. Even in a time of COVID. Especially in a time of COVID.
Come along to some April events (see information above in Hello Readers section), where I'll talk more about this, online and answer questions.
Your choices are your own but if you know your chart has Aries factors too, read on – if you are a Premium Member.
Extended Premium Forecast
© Copyright 2021 Goddess Media Limited. All Rights Reserved.
Find me on Twitter @jessicacadams for updates and a conversation about Astrology.
Join my free newsletter to stay in touch, hear about new astrology and horoscope posts. We will also write to you occasionally to tell you about events and offers linked to this website. We respect your privacy. We will never sell or share your personal information and you can opt out by clicking an unsubscribe link at the bottom of any email.