Jessica Adams' free Psychic Astrology forecast for March. See what this month looks like in the stars.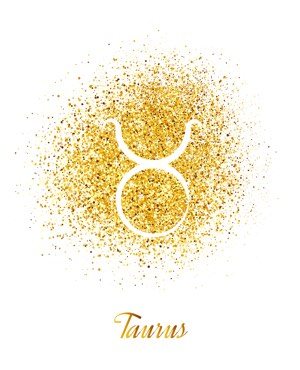 March
Friends and Groups
In March 2021, you are paving the way for the biggest and best, with friends and groups, as you seek a way out, and a way through.
Jupiter, the planet of solutions, breakthroughs, optimism and maximum benefits, moves into Pisces on May 13th, 2021. At this point, depending on what you did in March 2021, you may pick up huge rewards. For example, you may leave a career you no longer want, to start a new one with sincere and genuine friends, in some kind of 'people power' circle. That can happen.
Social Life and Social Media
Jupiter stays there in your sector of social life, social media, people power, groups, circles and friendships – until July 28th, 2021.
He then goes back into Pisces on December 28th, 2021 and stays there until May 10th, 2022. He is back again from October 28th, 2022 until December 20th, ending that year. Taurus, you have one magnificent chance after another to lose yourself in a really fascinating group effort.
The more work you can in March 2021, the more you gain on April 12th, 2022 at the historic Jupiter and Neptune conjunction.
Problem Solving
Taurus if you found yourself paddling around in water that was over your head, in 2020-2021, then solutions are coming with/through/for the group. For example, if you have woken up to find yourself in a really messy or muddled situation with a political party, rock band, trade union, book club and so on – this will not be for much longer.
Neptune in the Eleventh House of friends and groups has been there a very long time, and in March 2021 he makes some new patterns in your chart. In astrology we associate Neptune with feeling all at sea, drifting, or discovering that all your friends and acquaintances are all over the place, all the time, everywhere!
It can be random and perhaps more than that, depending on what you have in Aquarius in your personal birth chart.
Another World
What you're going to see in March 2021 is the chance to surf your way into another world, for later. Somewhere that is a total escape. A complete departure. The trick with Neptune is to have boundaries (or put them in). To set some rules or return to them.
There is something that you will never quite be able to pin down or fix, about particular friends or groups. However, you can take a deep breath and make a concerted effort to organise as much as you can. This is the first step towards something really wonderful, and very new, later on this year – and again in 2022.
Premium? Go on.
Extended Premium Forecast
© Copyright 2021 Goddess Media Limited. All Rights Reserved.
Find me on Twitter @jessicacadams for updates and a conversation about Astrology.
Join my free newsletter to stay in touch, hear about new astrology and horoscope posts. We will also write to you occasionally to tell you about events and offers linked to this website. We respect your privacy. We will never sell or share your personal information and you can opt out by clicking an unsubscribe link at the bottom of any email.