Aquarius Weekly Horoscope
Jessica Adams has prepared your weekly astrological forecast for 1-7 March 2021. Discover what the stars have in store for you this week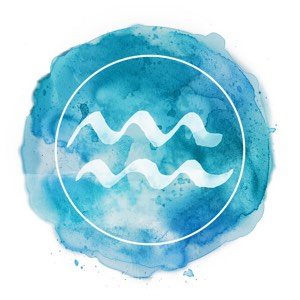 Aquarius Week: 1-7 March 2021
Jupiter and Saturn are cycling around in Aquarius, your own sign. For around a week, you'll be nurturing or questioning your image. That means the way you look, as well as the way you project your name and reputation. I'll use my new book to give you more detail about this. Obvious aspects of yourself and your life (your appearance, your public profile) make this a pivotal time for packaging or repackaging yourself. Jupiter provides solutions.
2021 is a good time to work on your image, appearance, look, style or reputation. Saturn gives you issues to solve and Jupiter supplies answers. So, arrange to be photographed, filmed or framed in the public eye but work, work, work the process. You can expect to feel a much stronger, truer sense of how you want to be seen, and who you really are with Jupiter and Saturn in Aquarius. Your image, look, reputation or public face will go on the line repeatedly, now. So – brand, Wikipedia profile, Google mentions, cosmetic surgery, photographs, haircuts – or anything that advertises or promotes you (a speech, a website, a job interview).
Premium? Go on.
Extended Premium Forecast
© Copyright 2021 Goddess Media Limited. All Rights Reserved.
Find me on Twitter @jessicacadams for updates and a conversation about Astrology.
Join my free newsletter to stay in touch, hear about new astrology and horoscope posts. We will also write to you occasionally to tell you about events and offers linked to this website. We respect your privacy. We will never sell or share your personal information and you can opt out by clicking an unsubscribe link at the bottom of any email.