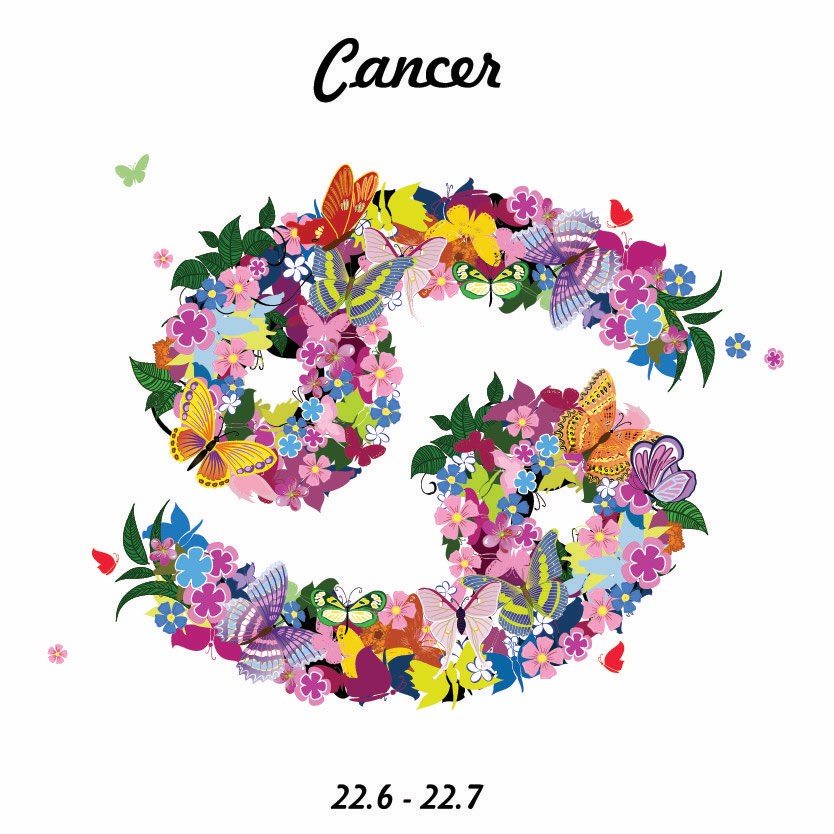 Today
Wednesday 13th November 2019:
As we're at the end of the school and university year, it may be younger faces with books and bags who are at the heart of current delays, reversals or changes. It's over on the 28th and 28th of November when the whole situation is firm at last. Of course, this cycle also rules sexual relationships, babies, infants, teenagers and people born in the 1990's. What you have here is a game plan that stumbled forwards on 15th and 16th of October and takes time to fix.   
What it means to be Cancer
Cancer is ruled by the Moon, an ancient symbol for motherhood, and no matter what your gender, you are at your brilliant best when you nurture, protect and care for people and animals you cherish. The crab carries her home on her back and thus, you are associated with a deep identification with your home town and homeland. The downside of your sign is patriotism gone mad – nationalism – and the attitude 'My family, right or wrong' even if it's wrong!   
Your Week
Your ruler the Moon is full in the zodiac sign of Taurus on Tuesday 12th November. This is a moment of truth for a particular friendship, or for an important group in your life.
Read your full Cancer Weekly Horoscope: 11-17 November 2019
Your Month
Babies, Infants, Children, Teenagers, Young Adults, Sexual Relationships November will feel like playing Monopoly, particularly if you have a son or daughter, nieces or nephews, godchildren. Any paid or unpaid involvement with schoolchildren, adolescents or people born in the 1990's (like your job as a teacher) will also feel like a board game.
Read your full Cancer Monthly Horoscope: November
Cancer in 2019
MAKING DEALS IN 2019 This year you will be negotiating important deals so that you can make a small but important sum of money go as far as it can. There is a great need for investment in a house, apartment, garden, block of land or business.
Read your Cancer 2019 Horoscope
Astrology Basics
Would you like to know more about Astrology and how your birth chart works?  Here are some handpicked posts for you. When you're finished you can
discover even more Astrology Basics
.

What do all those planets, asteroids and the rest mean in your personal birth chart? Sometimes called the natal chart this is the key to everything you need to know.
More Horoscopes
Aries
|
Taurus
|
Gemini
|
Cancer
|
Leo
|
Virgo
|
Libra
|
Scorpio
|
Sagittarius
|
Capricorn
|
Aquarius
|
Pisces
© Copyright 2019 Jessica Adams. Goddess Media Limited.