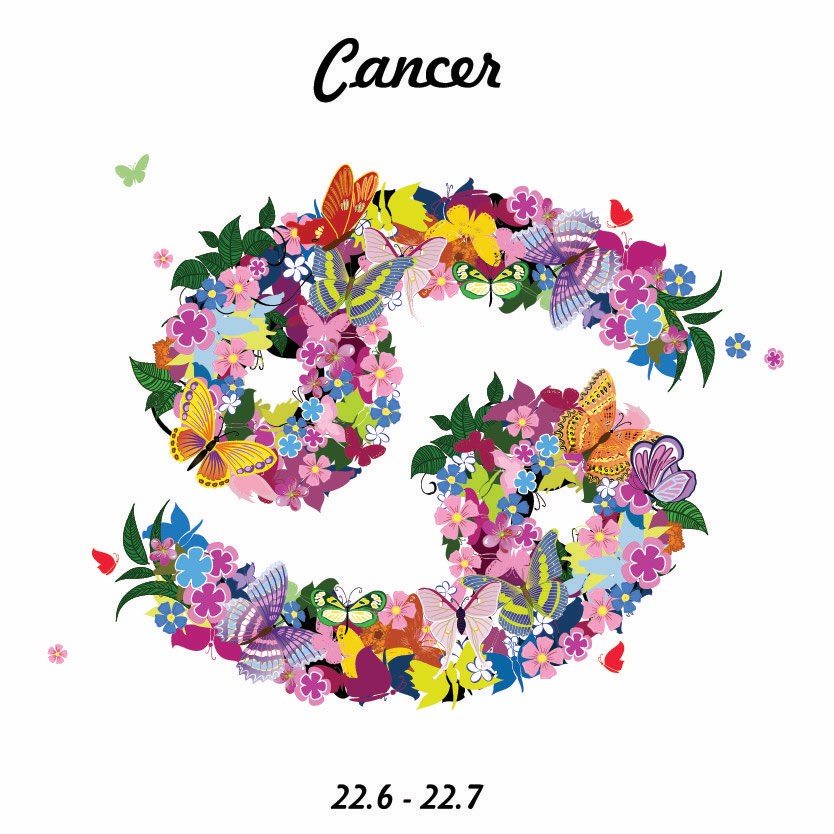 Today
Friday 16th November 2018:
Keep it real and clear, Cancer. Connection, communication, travel and networking are major themes as March 2019 takes hold. You will be plugged into the universe just as you wish – locally or globally. Prepare everything now. Pre-empt muddles.   
What it means to be Cancer
Cancer is ruled by the Moon, an ancient symbol for motherhood, and no matter what your gender, you are at your brilliant best when you nurture, protect and care for people and animals you cherish. The crab carries her home on her back and thus, you are associated with a deep identification with your home town and homeland. The downside of your sign is patriotism gone mad – nationalism – and the attitude 'My family, right or wrong' even if it's wrong!   
Your Week
You have good work-related news on the way, firmly in place on Christmas Eve (London time) and certainly locked in by Christmas Day. You can blame the delay, reversal or rescheduling on Mercury, who is moving backwards and forwards, but his final shadow is over just on December 24th.
Read your full Cancer Weekly Horoscope: 12-18 November 2018
Your Month
Karma and Your Former, Current or Potential Partner You have been living with Pluto and Saturn in your opposite sign of Capricorn all year. They are joined by the South Node (karma) from Tuesday 6th November.
Read your full Cancer Monthly Horoscope: November 2018
Cancer in 2018
MOVING ON AND MOVING FORWARD Cancer, in 2018, you will move on from particular relationships in your life and find a way to move forward. You are ruled by the Moon, as you may know, and we have an eclipse in Cancer, your own zodiac sign, on July 13th which dominates the year.
Read your Cancer 2018 Horoscope
Astrology Basics
Would you like to know more about Astrology and how your birth chart works?  Here are some handpicked posts for you. When you're finished you can
discover even more Astrology Basics
.

Aesculapia is a symbol of miraculous comeback. The position of this asteroid shows you where you can be like the Phantom – The Ghost Who Walks.
More Horoscopes
Aries
|
Taurus
|
Gemini
|
Cancer
|
Leo
|
Virgo
|
Libra
|
Scorpio
|
Sagittarius
|
Capricorn
|
Aquarius
|
Pisces
© Copyright 2018 Jessica Adams. Goddess Media Limited.