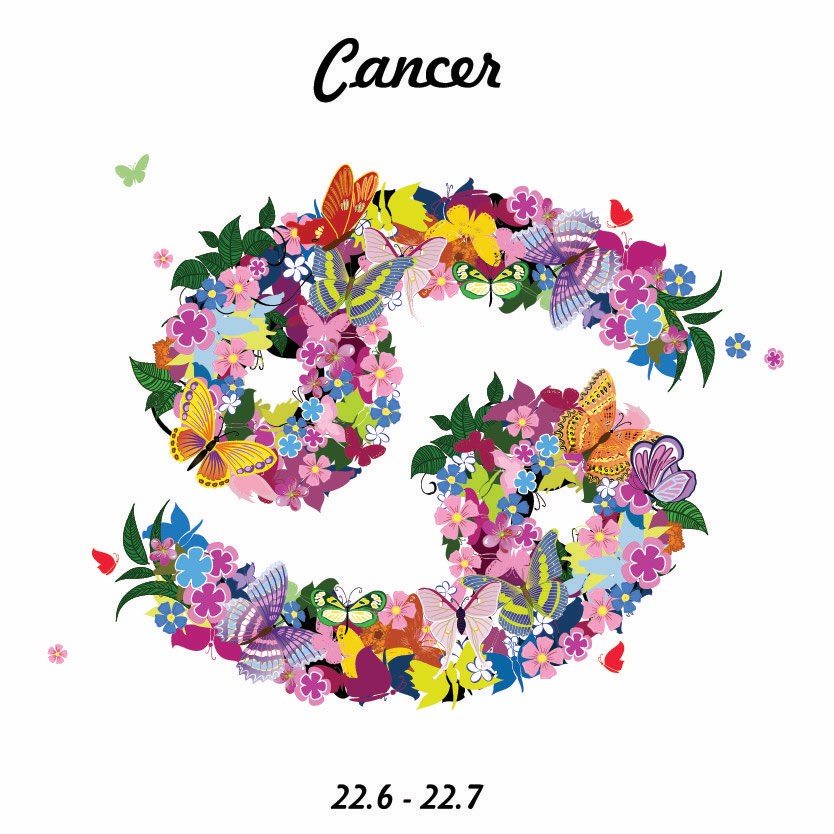 Today
Wednesday 18th September 2019:
The recent Neptune in Pisces weather has left you floundering a little, or all at sea, with matters relating to foreign people and places; publishing; the worldwide web; education; academia. You've learned a lesson and you're moving on. Keep culling.   
What it means to be Cancer
Cancer is ruled by the Moon, an ancient symbol for motherhood, and no matter what your gender, you are at your brilliant best when you nurture, protect and care for people and animals you cherish. The crab carries her home on her back and thus, you are associated with a deep identification with your home town and homeland. The downside of your sign is patriotism gone mad – nationalism – and the attitude 'My family, right or wrong' even if it's wrong!   
Your Week
Your ruler the Moon was recently full in Pisces, opposite Virgo, which rules your website, blog, book, multimedia, computer, telephone and microphone. It is time to start all over again, or even to try something completely different.
Read your full Cancer Weekly Horoscope: 16-22 September 2019
Your Month
Pulling Focus on the Internet, Publishing, Travel, Foreigners, Education You have been dealing with the lack of focus regarding the web, books, holidays and vacations, relocation and emigration, foreign people and places - and education - for about eight years.
Read your full Cancer Monthly Horoscope: September
Cancer in 2019
MAKING DEALS IN 2019 This year you will be negotiating important deals so that you can make a small but important sum of money go as far as it can. There is a great need for investment in a house, apartment, garden, block of land or business.
Read your Cancer 2019 Horoscope
Astrology Basics
Would you like to know more about Astrology and how your birth chart works?  Here are some handpicked posts for you. When you're finished you can
discover even more Astrology Basics
.

The Tenth House is ruled by the zodiac sign Capricorn and Saturn. This is where you climb to the top, achieving your goals and becoming successful.
More Horoscopes
Aries
|
Taurus
|
Gemini
|
Cancer
|
Leo
|
Virgo
|
Libra
|
Scorpio
|
Sagittarius
|
Capricorn
|
Aquarius
|
Pisces
© Copyright 2019 Jessica Adams. Goddess Media Limited.