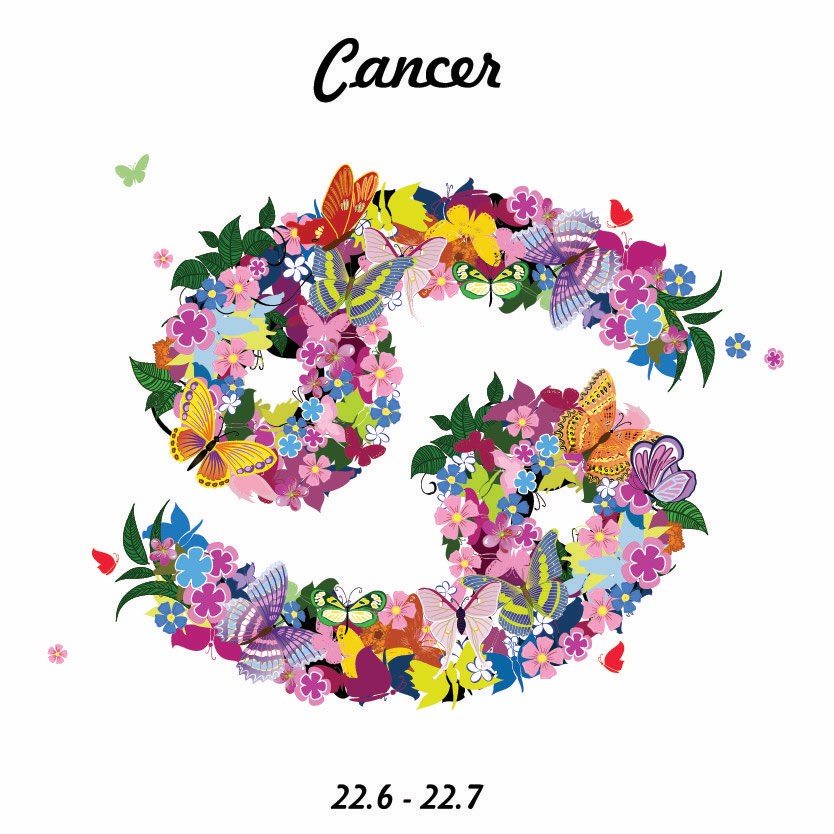 Today
Tuesday 11th August 2020:
Chiron in your career, study and unpaid work zone? This strange half-comet, half-asteroid owes something to Saturn (which demands disciplined preparation) and Uranus (which demands a certain mad confidence). It's about maverick attempts to push the envelope with employers, volunteers, those at home, the staff, colleagues, clients, professors, students – but hopefully with ample preparation. Mars is here too. Not too fast. Not too hard. Not too heated!
Something special this Tuesday: Take a virtual walk in London around some famous and mysterious astrology landmarks.
What it means to be Cancer
Cancer is ruled by the Moon, an ancient symbol for motherhood, and no matter what your gender, you are at your brilliant best when you nurture, protect and care for people and animals you cherish. The crab carries her home on her back and thus, you are associated with a deep identification with your home town and homeland. The downside of your sign is patriotism gone mad – nationalism – and the attitude 'My family, right or wrong' even if it's wrong!   
Your Week
Uranus in Taurus stands still, in your house of friendship, social life and group commitments. Thus, your new life will allow you to set a totally new agenda, backwards. Why backwards?
Read your full Cancer Weekly Horoscope: 10-16 August 2020
Your Month
Your Former, Current or Potential Partner The sign of Capricorn rules your former, current or potential partner. They could be any sign at all, of course, but when we see a lot of activity in your opposite sign of Capricorn, in August, it's obviously a central month for your relationship with him, or her.
Read your full Cancer Monthly Horoscope: August
Cancer in 2020
Success and Strategy in 2020 Cancer, the year ahead is quite unusual, as we see Mars remaining in your zone of success, status, achievement and ambition for around six months. Mars will be in Aries between Monday 29th June and Wednesday 6th January, 2021.
Read your Cancer 2020 Horoscope
More Horoscopes
Aries
|
Taurus
|
Gemini
|
Cancer
|
Leo
|
Virgo
|
Libra
|
Scorpio
|
Sagittarius
|
Capricorn
|
Aquarius
|
Pisces
© Copyright 2020 Jessica Adams. Goddess Media Limited.