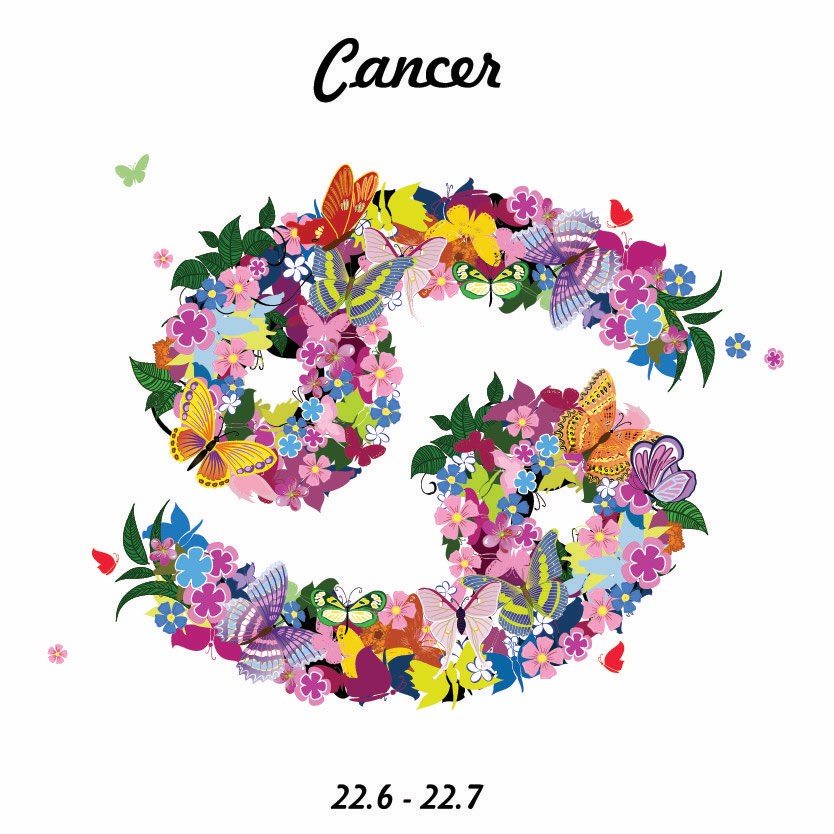 Today
Wednesday 27th January 2021:
Jupiter in Aquarius? Well, the symbol of expansion, hope, growth and problem-solving is in your finance zone. How else is that weekend fundraiser going to come off? It's amazing how Jupiter teaches us about optimism in this cycle. Just in case you think you've got the financial, property or charity issue sussed from the start, you'll hit days when it's blatantly obvious that as Saturn kicks in, you need to look at where you stand, in relation to your old life budget.
Something extra for Wednesday: Premium Member? If someone is having a birthday, send a free Zodiac e-card to them, along with a complimentary numerology report. Find here.
What it means to be Cancer
Cancer is ruled by the Moon, an ancient symbol for motherhood, and no matter what your gender, you are at your brilliant best when you nurture, protect and care for people and animals you cherish. The crab carries her home on her back and thus, you are associated with a deep identification with your home town and homeland. The downside of your sign is patriotism gone mad – nationalism – and the attitude 'My family, right or wrong' even if it's wrong!   
Your Week
Mercury is a useful planet, but it is hopelessly unhelpful when retrograde, and that's where he is now, tied up with your apartment, your income, your taxes, your house, charity commitment, insurance and so on.
Read your full Cancer Weekly Horoscope: 25-31 January 2021
Your Month
This is a big month with a stellium in Aquarius. To go into more detail for you, I am going to use my new book, The Secret Language of the Stars. If you are a Premium Member, you can pick up an exclusive advance edition of this here.
Read your full Cancer Monthly Horoscope: January
Cancer in 2021
In 2021 you may inherit, make a fortune for a good cause, or do well from your shares or investments. This is a year for saving or making money, Cancer. This will unfold in connection with a former, current or potential partner (most likely) or a family member.
Read your Cancer 2021 Horoscope
More Horoscopes
Aries
|
Taurus
|
Gemini
|
Cancer
|
Leo
|
Virgo
|
Libra
|
Scorpio
|
Sagittarius
|
Capricorn
|
Aquarius
|
Pisces
© Copyright 2021 Jessica Adams. Goddess Media Limited.