Mercury square Uranus in Taurus today, suggests that slipping and sliding around, is the best approach to money. Shopping and sales, too – or business, property and charity. The more flexible you are, the faster you can adapt to the kind of rapid changes in the air.
What you can't square about your image, profile, reputation, title, photographs, wardrobe, hair and so on – is not easily fixed. Even the uncomfortable fit today should convince you about the need for changes, though. More of them? Actually, they won't stop.
Time for a self-conversation about matters of spirit or soul, psyche or subconscious. This may involve your God, astrology, the Tarot or your own personal beliefs. Your ruling planet Mercury is picking up what is all pretty new – even radically different – about yourself.
Uranus in Taurus is a dead cert for social media, social life or friendship changes, and particularly those involving any sort of group, team, club and so on. What or who surprises and challenges you today, is actually a ticket to independence.
Freedom, precious freedom, is now on offer with your career, unpaid work or studies. This is not the usual formula, and this is not a predictable path for you. It may also be very far from simple, although it may be quick enough. Uranus moves like lightning.
Your ruler Mercury at a sharp angle to Uranus does sound rather painful, if you have a Benny Hill scriptwriter. In the world of astrology, it's actually about foreign people and places, regional differences, and some corner of the web. Time to make changes.
September 23 – October 22
A new direction with the money, house, charity, business, shopping, possessions, sales or apartment is pretty hard to avoid on astrological weather like this. Uranus has been a symbol of fleeting revolution since 1781 and this is another sideways twist.
Little by little, you may be adjusting to the idea that things are simply not going to be the same with (or for) a partner. This also applies to former or potential partners; even enemies. Adapting like this is the right thing to do, as there is really no going back.
November 22 – December 21
Your lack of patience with who/what is over-familiar, rather stuck or tied to your yesterdays (not your tomorrows) is very easy to understand, in terms of your job. This goes for university life or your unpaid work, too. You want to head off in a new direction.
Feeling more excited by what is untried, different and radically new, is far more sensible than being exasperated with who/what is dishing up the same old thing. Babies, children, teenagers or younger people can show you that today. So can a sexual bond.
Your ruler Uranus in Taurus, a grounded earth sign, tends to unsettle the ground more than you ever expected. This now applies to your foundations, in terms of the house, apartment, local area, family, household – or your country. Try to go with it.
The communication, internet, multimedia, publishing and education zone of your horoscope is well and truly lit today. You are going closer to the edge all the time, and the discovery of new truths is really what you want – not what or who is over-familiar!
© Copyright 2020 Jessica Adams. Goddess Media Limited.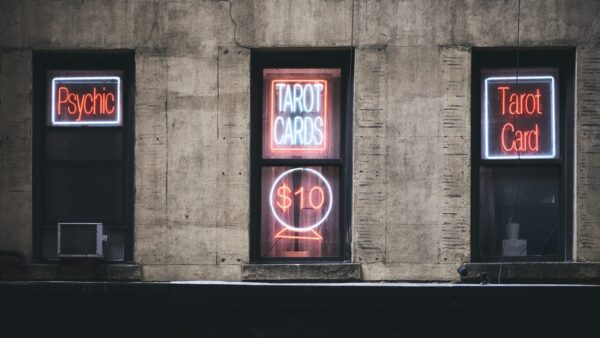 In January 2020, we see strong new Capricorn weather (goals, ambitions, big ventures, authority, status). In fact, we have not seen this line-up of the Sun, Mercury, Ceres, Jupiter, Saturn, Pluto and the South Node in Capricorn in your adult lifetime. Capricorn is the mountain goat who climbs to the top. We'll see a lot of new deals, contracts, career appointments and promotions in January. The three Tarot cards chosen by our expert readers Katie-Ellen Hazeldine, Fiona Lensvelt and Kyra
Read More »