Mercury Retrograde walking backwards for Christmas (thanks to your fellow Aries Spike Milligan for the inspiration) is a sight to see, financially. Today he passes Scorpio 16 then 15. If only the house, money, business, apartment, valuables or charity would move forwards for a change. Actually – it will. You're waiting for the planet of communication, information, transportation and negotiation to retrace his steps. That's November 28th and 29th. Hang in.
Your former, current or potential partner? Your opponents, enemies or rivals? Here's a tale to tell, and it's being told backwards. Don't assume or guess at any kind of finishing line until Mercury goes across the same spot in your chart on November 28th and 29th. Until then, your sources are unconfirmed and possibly unreliable. People change their minds. Printers stop working. Telephones, computers and the internet can fail. Grids can lock. You know it!
There is nothing regular about your regular daily routine when your ruling planet is going backwards. You won't have the last word on your job, housework, health, mental health, unpaid work or degree until the end of the month. Until then it's all research. Good thing too. Homework helps you stack up the facts, guesswork and assumption in neat columns.
As we're at the end of the school and university year, it may be younger faces with books and bags who are at the heart of current delays, reversals or changes. It's over on the 28th and 28th of November when the whole situation is firm at last. Of course, this cycle also rules sexual relationships, babies, infants, teenagers and people born in the 1990's. What you have here is a game plan that stumbled forwards on 15th and 16th of October and takes time to fix.
You are now retracing your steps with a family member, house question, hometown concern, homeland issue, apartment conundrum or household discussion, likely involving a flatmate or roommate. Nothing was ever going to be simple in November! Allow yourself until the 28th and 29th of November to go over old ground. Next time round you may make changes.
The website, book, song lyric, media commitment, film, television program, media gig or trip away is now in full backward thrust. This can be creative, if you know about the Mercury Retrograde cycle and how to use it. It can also be a pain in the arse, to quote Debbie Harry (not a Virgo). Much depends on how often you read your horoscope, because I've been going on about the October-December cycle for yonks. You'll sort this out at the end of November. Sometimes it's your telephone or computer, in which case – lucky you read the fine print.
September 23 – October 22
What you pursued with your money, business, charity, valuables, house, apartment, taxation, shares or insurance on October 15th, 16th now stumps you. It's either falling over, going sideways or going backwards. You'll have forward thrust again in the closing days of November, but until then – assume nothing. I'm filing this on October 30th, so peering into the future two weeks – but I wouldn't be too surprised if this was share market fluctuation.
When you thrust yourself forward and go up front-and-center in fact – you can normally count on a nice three-week turnaround for results. Now it's basically October, November and early December. You'll finally have some kind of finished story about yourself on November 28th, 29th when Mercury in Scorpio goes back to the very beginning. Again.
November 22 – December 21
In which you are sent back to the drawing board, with your initial mid-October plans regarding astrology, religion, spirituality, psychology, psychiatry or meditation. You will take this loop one more time on November 28th, 29th (around your birthday or getting there) as you realise the whole discussion with yourself or others was always a process not an ending.
The best-laid plans of mice and men, and all that. You're on one of those strange Ferris Wheel which stop in mid-air and swing backwards. Your friend is in the other car, waving. The entire circle of people involved is dotting the wheel. The thing is, you can't trust what people say on this cycle. It's been on since mid-October. November 29th brings the reality
Mercury, the messenger of the gods, darts forward like quicksilver, with his scroll in his hand (the message) and wings on his feet. Today he is running backwards. The crazed loon! No wonder your career, unpaid work or university/college degree is also moving backwards. All the way to the middle of October. Use this time for research, at least. Cycle ends on the 29th.
The Mercury loop is now at its reverse point, and it is affecting your discussions with Australasia, Europe, America or other regions. There may be a book or other publication at the center of this, a course, workshop, seminar – or trip. Keep walking and talking backwards and walk yourself into the future again. This cycle is so odd! Final outcome? Oh, the 29th.
© Copyright 2019 Jessica Adams. Goddess Media Limited.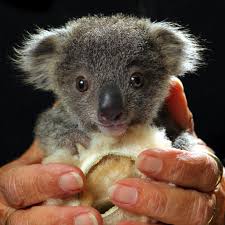 We are in a climate crisis – an emergency – and the astrology tells me we are headed for disaster, unless we act now. That's why I strike every Friday. No horoscope from me – sorry!
Read More »