Mercury Retrograde brings extreme weather (the kind that disrupts transport and travel) but also long traffic jams, strike action and large-scale internet and computer issues. The cycle began with a shadow in July and ends with a shadow in early September. Remember to put the prefix 're' in front of everything in August. It's a good month to rehearse. You will no doubt have to reschedule. You will hear retractions. There may be product recall that directly affects you. Politicians will reverse their decisions too!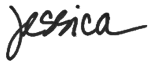 ---
Horoscopes
DAILY HOROSCOPES Your Daily Horoscope Friday 17th August
WEEKLY HOROSCOPES Your Weekly Horoscope August 13th to 19th
MONTHLY HOROSCOPES Your August 2018 Monthly Horoscope
YEARLY HOROSCOPES Your 2018 Horoscope
ASIANSCOPES Your Asianscopes for August 2018 (Premium)
BIRTHDAY HOROSCOPES A look at the year ahead starting from your birthday

 
Your Horoscope for 2018
Welcome to 2018. Have you been waiting for the new year to turn over to find out what's in store for you this year? Equality. Love. Romance. Family. Jessica's detailed 2018 forecast includes a unique Lenormand Card prediction for you and your sign. Overall, it's quite a year for you! Read on
Your 2018 Love Horoscope
what does your 2018 Love Horoscope have in store for your love life according to your horoscope? Pisces could easily become engaged. Scorpio needs to stop working so hard. Leo has choices about children to make. Are you a Premium Member? Please read on!
Astrology for Absolute Beginners
If you know nothing about astrology but have your birth chart (which you can get from me as a Premium Member), then start here. Begin with the idea that you are not one sign – you are several in one body! Here is how to find your main signs and find out what they mean for love, money, career and the rest. Read on!


Chinese Astrology
You know your regular horoscope but what about your Asianscope? You might assume you have a Chinese sign, but in truth, you actually have an Asian Sign. Asian astrology combines Chinese, Indian, Vietnamese, Korean, Tibetan and Japanese knowledge – all of which evolved at the same time. The biggest common factor across all these different kinds of Asian astrology is the importance of the number twelve (twelve signs, and also the twelve-year cycle of Jupiter, which in Western Astrology we associate with good fortune.) This 'rule of twelve' links Eastern and Western horoscopes in an uncannily accurate way.
Read your guide to The Year of the Dog

 
 
The Chinese Zodiac
Learn more about Eastern Astrology through your Chinese Zodiac sign. Discover your own Chinese Zodiac sign and understand your unique personality traits using this simple guide. Read more.
Read more about your Chinese Zodiac sign

 
Asianscopes
Asianscopes is your monthly Asian Astrology Forecast using use the best of Chinese, Japanese, Tibetan and Indian astrology – all of which have more in common with Western astrology than we might think. This unique horoscope horoscope will give you insights into the month ahead through the best of asian horoscopes. Learn more about Chinese Astrology. Please become a Premium Member to access monthly Asianscopes forecasts.
The Astrology Oracle
The Romans believed the gods sent meaningful and divine messages all the time and even their own emperors used astrology. The Astrology Oracle is a modern oracle based on ancient symbols inspired by the heavenly bodies, points and angles of astrology.Unlock the Astrology Oracle by purchasing a Premium Membership.

 



Fortune Cookies with sage East meets West wisdom, our Asianscopes Fortune Cookies are based on the ancient i-Ching Book of Changes. i-Ching is the world's oldest oracle and represents more than 2,500 years of wisdom passed down by ancient Chinese sages and diviners. It has been helping people with wisdom and guidance for generations.
Unlock Fortune Cookies by purchasing a Premium Membership.

 
Astrology Books
2020 Astrology: Your 5 Year Personal Horoscope Guide
2020 Astrology – Your 5 Year Personal Horoscope Guide by Jessica Adams is based on the 12 million hit website, jessicaadams.com and covers every aspect of modern 21st century astrology. It's your way of discovering your personal birth chart, as you've never seen it before – and predictions through 2020.