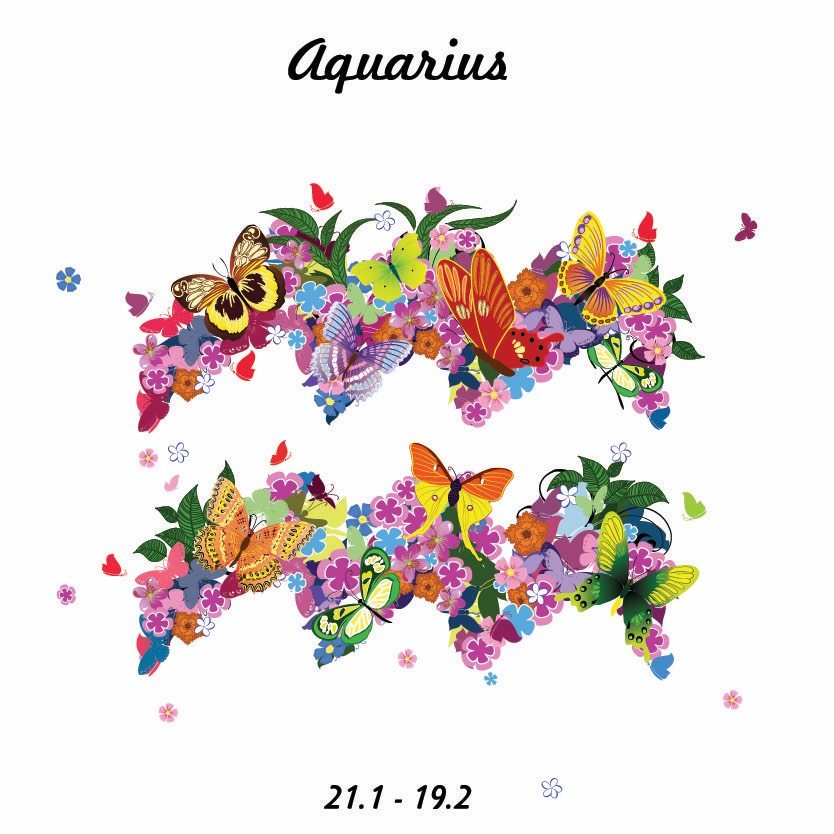 Today
Sunday 23rd September 2018:
Foreign people and places? Regional differences? Next week you will make the mother of all new beginnings and perhaps, take on a new commitment. For now, though, it is enough to do your homework and think about options.   
What it means to be Aquarius
In Rome, the Aquarius was the water-bearer (literally) who supplied the Roman Baths. At your best, you feed communities. You supply groups, teams, clubs and other circle of people with what they need. The highest expression of Aquarius is to raise friendship to a fine art, on a par with marriage or parent-child relationships. The downside of Aquarius is putting the group first and the individual second so that even family ties can suffer.  
Your Week
The focus this week is on multimedia, the worldwide web, education and academia, travel and foreign people and places, regional differences, publishing and your beliefs. They cross over each other seven times in seven days. You have a lot to figure out, as nothing is likely to be simple.
Read your full Aquarius Weekly Horoscope: 17-23 September 2018
Your Month
Given the usual confusion which surrounds your tax, credit card, cash flow, house, possessions, apartment, business and the rest, you should be glad to see all this useful Virgo weather as September's emails or post will help to clear up a great deal of the floating issues.
Read your full Aquarius Monthly Horoscope: September 2018
Aquarius in 2018
THE HEALING PROCESS Aquarius, the healing process which you receive (or give) this year can transform everything. You are now at an extremely important point in your life story, as the North Node moves into the zodiac sign of Cancer on 7th November.
Read your Aquarius 2018 Horoscope
Astrology Basics
Learn more about Astrology
Would you like to know more about Astrology and how your birth chart works?  Here are some handpicked posts for you. When you're finished you can discover even more Astrology Basics.

Aesculapia is a symbol of miraculous comeback. The position of this asteroid shows you where you can be like the Phantom – The Ghost Who Walks.
More Horoscopes
Aries
|
Taurus
|
Gemini
|
Cancer
|
Leo
|
Virgo
|
Libra
|
Scorpio
|
Sagittarius
|
Capricorn
|
Aquarius
|
Pisces
© Copyright 2018 Jessica Adams. Goddess Media Limited.