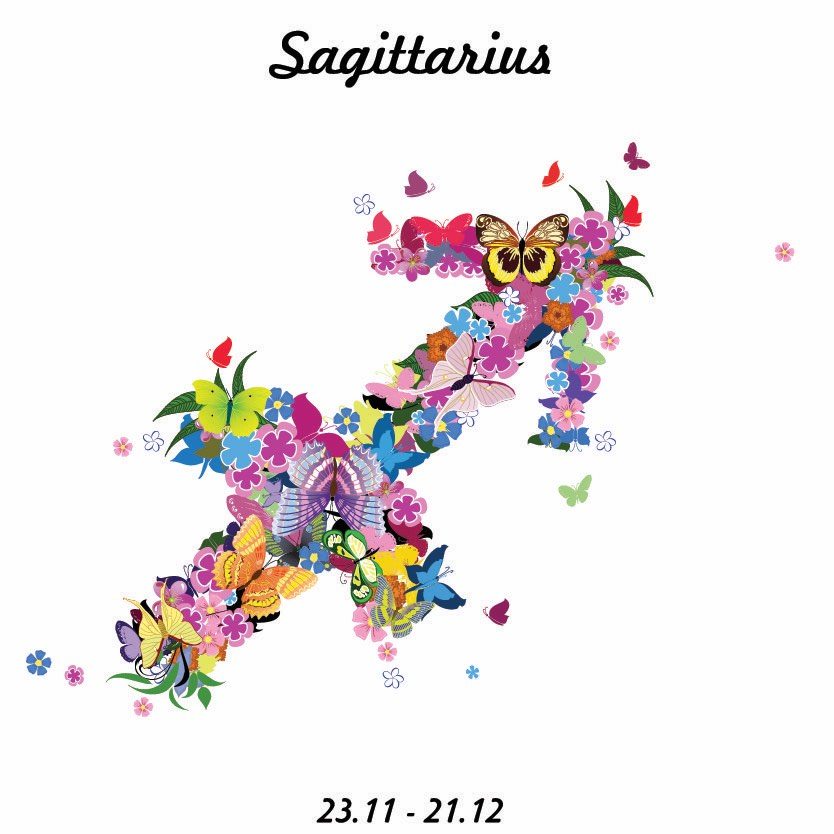 Today
Wednesday 27th January 2021:
This karmic situation with the other face in a two-way situation (perhaps a partnership or a duel) is a typical North Node challenge for you. How are you going to both get what you want, in terms of this rather spiritual or soulful matter, when it could all (so easily) take you back to where you started, in another nineteen years' time? Locate the karmic middle ground between you and try to balance.
Something extra for Wednesday: Premium Member? If someone is having a birthday, send a free Zodiac e-card to them, along with a complimentary numerology report. Find here.
What it means to be Sagittarius
The highest expression of a Sun Sagittarius person is travel, exploration, study, research and knowledge exchange. You can do this just by using the worldwide web more adventurously than other people. Your beliefs, faith and philosophy is central to your world view. The downside of Sagittarius is preaching – and not even to the converted. Moralising can mean that individual people can come second to your ideals as you'll put principles before pals.   
Your Week
A plan involving the internet, publishing, the media, education or academia will take up your mental energy now as it will be in flux until mid-March.
Read your full Sagittarius Weekly Horoscope: 25-31 January 2021
Your Month
This is a big month with a stellium in Aquarius. To go into more detail for you, I am going to use my new book, The Secret Language of the Stars. If you are a Premium Member, you can pick up an exclusive advance edition of this here.
Read your full Sagittarius Monthly Horoscope: January
Sagittarius in 2021
What a year to come. Your ruler Jupiter is in the Third House of your chart and you have so much to gain, Sagittarius. I will go into longer detail for you, with my new book, The Secret Language of the Stars.
Read your Sagittarius 2021 Horoscope
More Horoscopes
Aries
|
Taurus
|
Gemini
|
Cancer
|
Leo
|
Virgo
|
Libra
|
Scorpio
|
Sagittarius
|
Capricorn
|
Aquarius
|
Pisces
© Copyright 2021 Jessica Adams. Goddess Media Limited.