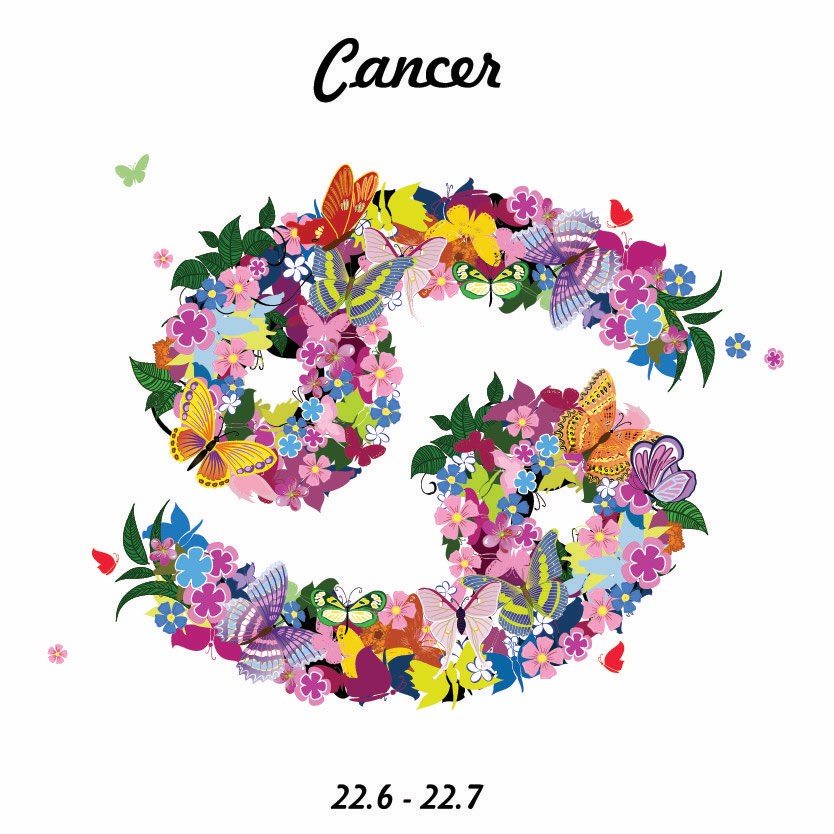 Today
Saturday 27th February 2021:
Work, unpaid work or academic karma rotates, now, Cancer. People sometimes stop developing spiritually on this cycle, because they don't see the point of pressing ahead with something they've already done or seen a million times. Don't let this happen to you. It will get in the way of your total karmic closure with work by January 2022, and even over-familiarity should not prevent you from growing and developing. The South Node should be of use.
Something else for Saturday: Premium Member? Use your Astrology Oracle card reading and the guidebook (find in your Downloads area), to give yourself a more personal, in-depth reading about today.
What it means to be Cancer
Cancer is ruled by the Moon, an ancient symbol for motherhood, and no matter what your gender, you are at your brilliant best when you nurture, protect and care for people and animals you cherish. The crab carries her home on her back and thus, you are associated with a deep identification with your home town and homeland. The downside of your sign is patriotism gone mad – nationalism – and the attitude 'My family, right or wrong' even if it's wrong!   
Your Week
This cycle, with the South Node in your Sixth House, will alter the way you approach your health and wellbeing. I would say that even without COVID-19, Cancer as it is literally in your chart. By being stuck with ideas, habits or set-ups which aren't appropriate for 2021, you think differently by 2022.
Read your full Cancer Weekly Horoscope: 22-28 February 2021
Your Month
Focus on your finances, house, business, charity, apartment or valuables. The biggest, best, most blessed solutions and breakthroughs in years, are coming. Now, although they will go backwards and forwards until March 13th – you do stand to gain long-term.
Read your full Cancer Monthly Horoscope: February
Cancer in 2021
In 2021 you may inherit, make a fortune for a good cause, or do well from your shares or investments. This is a year for saving or making money, Cancer. This will unfold in connection with a former, current or potential partner (most likely) or a family member.
Read your Cancer 2021 Horoscope
More Horoscopes
Aries
|
Taurus
|
Gemini
|
Cancer
|
Leo
|
Virgo
|
Libra
|
Scorpio
|
Sagittarius
|
Capricorn
|
Aquarius
|
Pisces
© Copyright 2021
Jessica Adams Proprietary Limited. ACN 644668431.