Aquarius Monthly Horoscope
Jessica Adams' free Psychic Astrology forecast for November. See what this month looks like in the stars.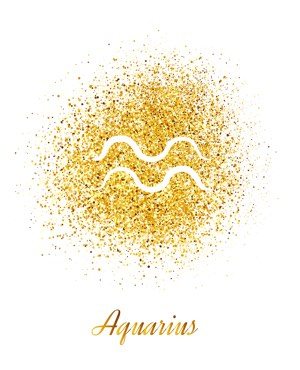 November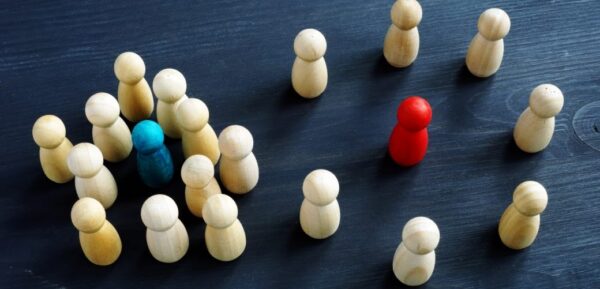 People Power and Friendship in November
Aquarius, you never merge within the group, but you are always the outsider everyone wants. Your experience, contacts, connections, talents or just your unique personality helps flip the chemistry. This makes for some amazing results, as you have seen in the past. No doubt you thought 2019 would be the same, but you were so disappointed by the direction the group was taking at the end of 2018 or start of this year – that you had to make it clear.
This is likely to still be stumbling on, but guess what? It's the stumble that became a giant leap, as October showed you. While you were doing other things with your life, people surprised you and delighted you. You felt some kind of solidarity and mutual support again, no matter what happened before.
As I've had a few Aquarius readers ask me why 2019 wasn't a joy-fest with their teams, clubs, groups, associations, bands, societies and the rest, I have to gently remind you that a lot of astrologers don't work with Ceres. What's Ceres? A symbol of politics. People who want to own a situation or control it! As much as you have had lucky Jupiter in your zone of friendships, Twitter and networks all year – you have also had this powerful planet too. She's really been behind the saga you had earlier.
Now, with Ceres gone from this chart zone on November 15th and a dazzling new beginning for you from November 23rd-27th, you really have to say yes. I also think, beyond this situation, which is most immediately obvious to you, there is a second. Think back and you'll remember how badly one person or organisation behaved, just a few months ago. You had high hopes and were basically booted out, or your ideas were.
Well, leave that door open. With this specific person or organisation, or another in the same ballpark area, you'll see (this time) something real. Something terrific. And something irresistible.
The final week of November is hugely important for you Aquarius. Say yes to everything and everybody and figure out the details later. You don't have to sign anything yet. What we're talking about here is good karma with your friends and the group, as the South Node in Sagittarius rocks your world May 6th, 2020 to January 18th, 2022.
You're such a 'feeder' of networks. Of community. As I said before, you don't merge, you stand outside and supply. Yet, having done so very, very much for groups in the past – you'll collect in 2020 and 2021. Make it even bigger and better by doing your utmost to be generous when life is so good to you, as November ends.
Career, Unpaid Work, University/College Life in November
I seem to spend my whole time on the internet correcting people who read an astrology column or website claiming that Mercury Retrograde begins with November. Not so. This has been dominating your work, unpaid work or degree for most of October – so you know it already started!
Classic examples include rather expensive adjustments to your diary, because you got things wrong the first time, or others have suddenly announced different dates to you. (This may have been going on since October 11th). You've also seen all your best-laid plans scuppered, because of unreliable or worse, untrustworthy people or organisations. You put your faith in him, her or them – and were let down – so everything has to switch.
This has an impact on your goals, ambition and role until December 7th. Treat November as a dress rehearsal or first take if you can, Aquarius. This is not going to change your life. In fact, the 'stickiness' or repetition of your situation ends for good on May 6th, 2020, when the North Node changes signs.
Work has been a Merry-Go-Round that's not been particularly merry, as you've been met with karma from 19 years ago, and even 19 years before that. Did you know? Well, in astrological terms (especially in India) that's the reason nothing has really moved forward. Or – it has explained why karma's come and got you in 2019.
Looking ahead into the future, your horoscope corrects itself on December 7th so there are no more delays, changes or reversals with the original ideas about your career or role. Even further ahead, from May next year, you're in the clear. You won't feel so stuck!
We have some days for meetings, job interviews, important Skype calls, contracts and hirings/firings which are such hard work I'd prefer you skipped them. We're talking November 11th, 12th and 24th. Allow a day either side, as the time zones are obviously so radically different between Hawaii and Auckland. If you must proceed on those days, then get it in writing, read the fine print and get a second opinion. Have Plan B and also Plan C up your sleeve.
Premium? Go on.
Extended Premium Forecast
© Copyright 2019 Goddess Media Limited. All Rights Reserved.
Join my free newsletter to stay in touch, hear about new astrology and horoscope posts. We will also write to you occasionally to tell you about events and offers linked to this website. We respect your privacy. We will never sell or share your personal information and you can opt out by clicking an unsubscribe link at the bottom of any email.