Aquarius Monthly Horoscope
Jessica Adams' free Psychic Astrology forecast for October. See what this month looks like in the stars.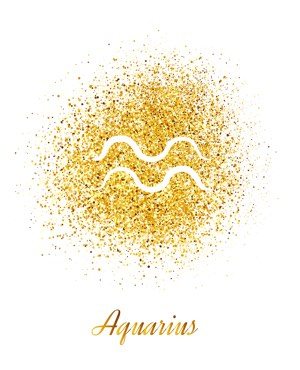 October
Religion, Astrology, Self-Help
There is a great Cold Chisel song about 'standing on the outside, looking in' which is really your life in 2020. Aquarius, you have endured Saturn and Pluto in your Twelfth House, since December 21st, 2017 and that is about your inner life.
God is often part of that, or rejection of religion. Astrology is in there and so is Tarot. Buddhism and dream interpretation. Crystals and auras. Self-help, psychology and counselling. Psychiatric drugs. All of this is private and solitary.
Of all the 12 signs you have found curfew and enforced homestay the hardest, especially if you live alone, because the Twelfth House is about solitary confinement. You are now in recovery mode, as even though Saturn has been in transit with Pluto, and you also had the South Node in Capricorn from November 7th 2018 through May 6th 2020 – life is improving.
Since December 3rd last year, when Jupiter changed signs, you have had solutions. A couple of the really big problems for you with your inner life, or inner self, from 2018 and 2019 are over. You were forced to get rid of one of them mid-year and you just knocked another one over in September. Well done. You're not totally out of the woods with religion, spirituality, astrology, Tarot, psychiatrists or psychologists, but you're getting there, and you know it.
The Jupiter-Pluto conjunction on November 8th to 13th is big because it is rare. You have not seen this happen in this particular way and never will again. You make the first easy progress with your inner life, and inner self, from October 3rd-14th and then this life-changing November 8th-13th period will get rid of whatever has dominated your soul, or whomever has dominated your spirit. There is a nice lead-in during the first fortnight of October, on the Jupiter-Neptune sextile.
The first fortnight of October puts Jupiter front and centre in your chart, in Capricorn, in the Twelfth House. For more details see Jupiter in the Twelfth House here. Neptune is sextile Jupiter between Saturday, October 3rd and Wednesday, October 14th, 2020, so this is really a double whammy about the Twelfth House. In your personal birth chart right now, you have Neptune in Pisces transiting the Twelfth. In your solar chart, you have Jupiter transiting the Twelfth.
It is perfectly normal to need more time alone in 2020. You have a huge amount to process internally and you cannot rush these things. I would have thought that organised religion, priests, nuns, monks, rabbis, gurus and the rest – might be behind the domination so many Aquarians have felt. You can get it from a psychic or astrologer, though. You can get it from astrology, per se.
The question to ask is, how controlled by circumstances have you been? We might be going into mental health questions here too, like anxiety and depression. Aquarius, the organisation, situation or person which has dominated your inner life and inner world, is receding. October is the first stage. November is the second stage. Near Christmas most of your problems are over.
Family, Home, Property
The time has come to talk about your ruling planet Uranus, opposed by the Sun, right on a Full Moon. As if that wasn't enough, we also have Halloween.
Skip the period around Halloween – October 30th, 31st, November 1st – if you can. It's really hard work anyway, with your family, house, apartment, household, town, country and/or property investment. It's a stretch. You can adapt your situation by skipping Halloween as I don't really think a Sun-Uranus opposition and a Full Moon is what works best, with a relative – or a tenant, landlord, council, builder and the rest.
Uranus in Taurus sets you free. You get freedom from (family member, house, apartment, tenant, landlady, council, government) or freedom through (new home, family, household, property, city, nation situation).
It really depends on you. At Halloween, do you need freedom from – or freedom through? Uranus is about shock. The cart overturns and the passenger is ejected. She wakes up, blinking, to realise she has literally seen her world turn upside-down, as well as symbolically. This happened to Caroline Herschel, one half of the Herschel team who discovered Uranus, your planetary ruler. Uranus has long been associated with the world turning upside down.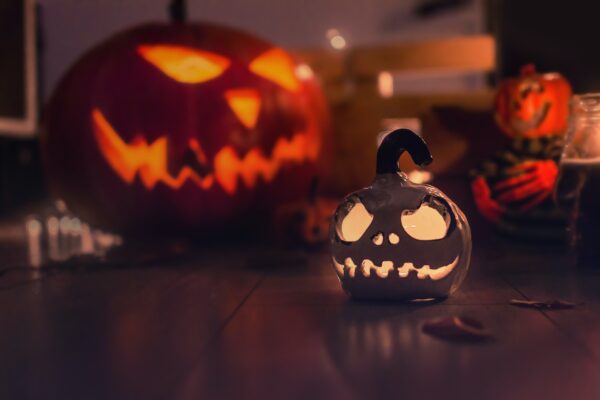 This goes beyond the pandemic, though of course it is related. People are shut up together in small apartments and families or households break up. Property prices plunge and suddenly the situation with a mortgage or investment is upended. Governments fall and one's own entire country is turned around.
I'm not going to list the endless permutations of Uranus in Taurus, but suffice to say, if you find the past suddenly being sheared away, near Halloween, it is mean to be, because it sets you free. It liberates you from something, somewhere or someone that was entrapment, even though it masqueraded as security. Of all the signs, Aquarius, you should know that.
Premium? Go on.
Extended Premium Forecast
© Copyright 2020 Goddess Media Limited. All Rights Reserved.
Find me on Twitter @jessicacadams for updates and a conversation about Astrology.
Join my free newsletter to stay in touch, hear about new astrology and horoscope posts. We will also write to you occasionally to tell you about events and offers linked to this website. We respect your privacy. We will never sell or share your personal information and you can opt out by clicking an unsubscribe link at the bottom of any email.