Jessica Adams' free Psychic Astrology forecast for August. See what this month looks like in the stars.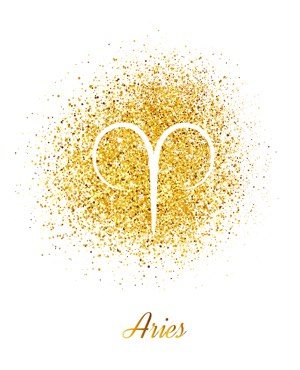 August

Relationships, Babies, Children, Millennials
Aries, you begin the month with a Full Moon in Leo in your Fifth House, which describes sexual relationships (with parenthood potential). This same house, or horoscope zone, also points to babies, infants, schoolchildren, teenagers or Millennials (Gen Y).
As always with these things, you don't expect wholeness or perfection, so near Sunday 2nd, Monday 3rd, Tuesday 4th in August you can accept that you'll have an inner conflict, or someone else will. Obviously, you'd pick a different date to conceive a child, enrol your son at university for 2021, or talk to your daughter about her career. You'd want something other than a Full Moon to fall in love with. In fact, Aries, it becomes much easier after Sunday, August 16th, as on Monday, August 17th, 2020, there is crystal-clear communication on both sides/all sides. Real breakthroughs in understanding are possible then. This is followed by the New Moon in Leo on Wednesday the 19th of August 2020.
This is when you could adopt or conceive, successfully. It marks a new beginning in terms of the next generation, in your circle of friends, or within the family. Of course, Leo is not just about your own children, godchildren, nieces, nephews or grandchildren. This zodiac sign is associated with raising the young, by educating them or influencing them – setting an example. So, a teaching, mentoring or guiding role could be reshaped at that New Moon, or even begin. What is a sticking point in the first week of August is smooth sailing near the 19th.
Nearly There with Career/Study Issues
Waiting games, obstruction and Snakes and Ladders have been the norm for you since December 21st, 2017, when Saturn moved into your career, study and unpaid work zone. You are now on the downhill slope and there will be a different game in 2021, commencing December 18th this year (just before Christmas Eve).
Near Saturday August 1st, Monday August 3rd, Tuesday August 25th and Sunday August 30th you must deal with Jupiter, Saturn and Pluto all squeezing you into your final position for the last leg of this marathon, yet it will be progressively easier as you go on.
In fact you have paid your karmic dues from 2000 and 2001 (you finished up the debts and credits in May this year) and are now in a much easier position. Even though August will give you a couple more hurdles to jump on this Olympic marathon, you should be able to see the light at the end of 2020, as by Christmas only Pluto will remain in this zone of your chart and the intensity of 2018-2019 in particular should be a fading memory.
In terms of your success, achievement, ambition and status, you did what you had to do and learned a lot. Yet, life should never be that hard and once you have jumped over a couple of barriers in August, you will get your second wind and from November 8th-14th, use what you are left with, to take full advantage of an opportunity to solve an issue or even pick up a reward.
You recently enjoyed a Jupiter-Neptune sextile pointing the way forward with your success in life. This took place on July 27th and propels you into August 1st, the new month.
Aries Under Jupiter-Neptune
Your difficulties with your career, social status, ambition, position or mission since December 20th, 2017 are now slowly disappearing, and will be gone at Christmas, on December 17th, 2020. Why difficulties? Because ever since December 20th, 2017 when Saturn (slow, serious, stuck, sombre situations) moved into your job, study and unpaid work zone, you have been dealing with a long and drawn-out process of tests and trials. Jupiter, his son in mythology, is very much a problem-solver who not only rules solutions, but also brings expansion, growth and all-round improvement on a grand scale. Jupiter has been in this same area of your horoscope since December 2nd, 2019 and will be with you until December 19th, 2020.
The other reason for the long and drawn-out feeling of tests, trials and waiting games was the South Node of karma, also in Capricorn, from November 7th, 2018 until May 5th, 2020. The South Node put you on a repetitive loop, taking you back to karma from April 10th, 2000 until October 13th, 2001, in your working life – your profession – or your student life.
Aries Living with Pluto
As if that wasn't enough, Aries, you have also been living with Pluto (a slow and intense transformation) in your Tenth House of success, status, ambition and achievement too. Pluto entered Capricorn and your Tenth House on January 26th 2008 and remains there until September 1st 2024, so you have about another four years of steady and deep change, affecting the balance of power with your staff, colleagues, employers, clients, professors or classmates. It is notoriously a cycle of demotions, departures, promotions and new appointments, Aries.
As for Neptune in Pisces in your Twelfth House – this cycle from April 4th, 2011 until October 22nd, 2025 has been about private escapism. The Twelfth House is about your unconscious mind, your soul, your spirit or etheric body. The Twelfth House is linked to out-of-body experiences, as much as it rules psychics or psychologists. For about nine years now, you have been taken into alternative realities, through being alone. Meditating, dreaming, experimenting with the Tarot or exploring Christianity are all good examples of what it means to have Neptune in the Twelfth House.
A Welcome Solution for Aries
This Jupiter-Neptune sextile is a welcome solution for you, Aries, and it goes hand-in-hand with a new chapter for you spiritually; with religion; astrology; Tarot cards; counselling; psychics; psychologists. The benefits of the Jupiter-Neptune sextile are about your inner world, but also the outer world of work, unpaid work or study. What happened near Monday, July 27th is a reflection of Jupiter in your Tenth House and Neptune in your Twelfth House, working together.
The new work is teaching, mentoring, tutoring, guiding. The new work is also study for enjoyment or to increase your skills so you can pivot. If you are curious about that please join me with your birth chart in your hand, or just your questions, at a Zoom gathering in The Conscious Café soon. Buy tickets here.
Premium? Keep reading.
Extended Premium Forecast
© Copyright 2020 Goddess Media Limited. All Rights Reserved.
Find me on Twitter @jessicacadams for updates and a conversation about Astrology.
Join my free newsletter to stay in touch, hear about new astrology and horoscope posts. We will also write to you occasionally to tell you about events and offers linked to this website. We respect your privacy. We will never sell or share your personal information and you can opt out by clicking an unsubscribe link at the bottom of any email.