Jessica Adams' free Psychic Astrology forecast for December. See what this month looks like in the stars.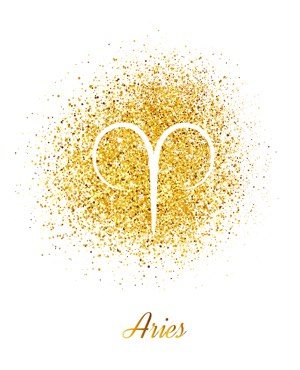 December

Success, Position, Mission, Status and Ambition
Aries, you are now caught in the classic year-end cycle of new appointments, retirements, resignations, redundancies, promotions and the like. You are personally affected, and if you know for a fact you have Capricorn factors in your personal birth chart, you can double that message.
It all feels intensely personal, because it is. There is more to the sweeping reshuffles at work, university/college or in the non-profit sector than just a professional decision. In fact, as early as December 2nd, 3rd or 4th you will see why everything is a relationship. Whatever is on paper, or on the computer screen, does not really reveal the sub-text!
If you can hark back to the years 2001 or 1982 (perhaps both, if you have a good memory) you will quickly realise you are seeing karma. Not the Instant Karma beloved of John Lennon, but instead – a really long balance sheet of spiritual debts and credits – going back 19 years, and then another 19 years.
If you can't remember back that far, see if you can find out. That rather odd feeling of familiarity or Deja vu that comes in December 2019, may well owe itself to episodes or themes from your past. The fact is, the South Node in the ambitious sign of Capricorn is reminding you that everything has to be settled up.
For the first time in 12 years you are being offered vast solutions and sweeping outcomes, and these will come to pass next year. You are quite right to glimpse the light at the end of the tunnel and move towards it. This is the famous Jupiter cycle of hope, optimism and belief. Rising to greet it is a good idea, even as you finish 2019 being all too aware of the problems.
This is particularly the case near December 11th and 13th, when everything is so damn inevitable and unavoidable! Yet, for the first time in a very long time, you are also being given an excellent reason to trust in better days. Bigger times ahead, actually.
This may be a new role in 2020, to name one of the possibilities. It really depends on your personal birth chart.
We associate this cycle with the top of the mountain. Your status. This means your social rank and position. Your job description, if you have one, or the unpaid role you possess. Your college or university degree and the qualifications you hope to obtain.
All good mountain climbers need good weather and conditions. Proper visibility. That's why so many astrologers will tell you to skip Christmas Day, Boxing Day and perhaps December 27th too, for any mounting decisions. The fact is, what you know is a new beginning, is also clouded and unclear. An eclipse is never a particularly wise time to do anything – or decide anything.
This applies even if you are dazzled by new hope for the future around December 27th. Trust 2020, because it will give you solutions to those questions of status and success, but don't just leap into a choice. When you cannot see, and do not know (and do not know, what you do not know) you can get on the wrong road!
If you have factors in Cancer in your personal birth chart, this may well be about the family and your status there, as a parent, or a partner. This brings you back to questions about your social position and your place on the ladder of High Society.
Far more likely, I should have thought, is that you will be directly and powerfully affected by the game of musical chairs at work, or in your chosen field. There is more coming, and January will be quite unforgettable. Perhaps you already know that. For now, bear in mind that eclipse message, but do set about peering into your own past for clues which can help the future too.
Premium Member? Please keep reading, as I have some dates for you.
Extended Premium Forecast
© Copyright 2019 Goddess Media Limited. All Rights Reserved.
Join my free newsletter to stay in touch, hear about new astrology and horoscope posts. We will also write to you occasionally to tell you about events and offers linked to this website. We respect your privacy. We will never sell or share your personal information and you can opt out by clicking an unsubscribe link at the bottom of any email.