Jessica Adams' free Psychic Astrology forecast for October 2019. See what this month looks like in the stars.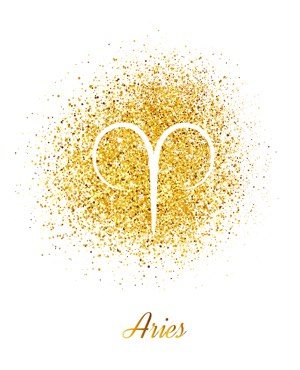 October 2019

Income, Mortgage, Investments, Insurance, Business, Banks
Much as you'd like to set October aside as the month to see your accountant, sign paperwork, negotiate finances, or hit a property target, it's unsuitable. In fact, it's downright unstable.
Uranus in Taurus is on the move near October 7th (opposite Mercury) and 12th (opposite Venus) and on the 28th (opposite the Sun). You are likely to be on the opposing side, or find yourself in opposition to, those who come from a different direction, financially. A classic example would be your own ideas about money separating you quite dramatically from your partner's own values. The differences are more obvious now and more disruptive.
In other cases, the Scorpio weather – opposite the Taurus weather in your chart – is about family money. One thing is sure, though. This is not a rattling piggybank or one solitary eBay bid. October is about the big-picture assets, debts and credits. The saying 'Until debt do us part' might be relevant.
We are now in the zone for legacies, an inheritance, or the contents of a will to be examined – or a mortgage and marriage. Uranus is a tremendous symbol of the new world. The new reality. It does not arrive without a great deal of odd, unusual and unique developments (and sometimes people).
Things have really come out of the blue this year – the most memorable and important financial, property, charity or business developments have concerned people, places, plans or organisations which were never on your radar. Ever. Eyebrow-raising episodes which have stalled and gone nowhere will now begin to look far more real to you, as the year winds down. In fact, you could reach a firm plan with yourself in October to make so much more of who/what suddenly swept into your life and swept out again. Do not sweep this aside. If you think about this very, very carefully you will realise you were being offered independence for the future. A way to build much more freedom, space and room to move in your life. October should make that clear to you. In fact, Aries, you may even reach the point where you realise that what came out of the blue so far in 2019 is actually your only real investment and well worth the time and trust you are about to give it.
The Taurus-Scorpio axis of your horoscope is about the irreconcilable differences between your own value system and the values of your former, current or potential sexual partner. This is the one where 'Until death do us part' starts to make sense.
There may also be an issue here about your parents' or other relatives' inheritance to you – what you bring with you from them – or perhaps your own legacy to your son or daughter, or other close family. It's really the big picture stuff we're talking about here; shares, pension/superannuation, savings, a property or valuables.
I realise that October brings wild and 'blowy' weather, astrologically, but you can't go wrong by making changes. Before the year 2018 you had set a course with this person. Now in late 2019, approaching 2020, you realise that unpredictable, fierce and quite erratic 'weather' is blowing you North, South, East and West. You may feel as one with this person or have parted company. He or she may feel close or utterly distant. Sometimes people just pass out of your life.
What matters now is the new Uranus in Taurus cycle, urging you to place a price on what it means to be liberated in terms of the money, house, possessions, apartment, charity or business. This can only highlight the huge contrasts, polar opposite point of view and even the conflicts. Yet, out of all this, you go into November ready for a fresh start between late April and May 2020. That is really where all this is leading, Aries.
Premium? Go on.
Extended Premium Forecast
© Copyright 2019 Goddess Media Limited. All Rights Reserved.
Join my free newsletter to stay in touch, hear about new astrology and horoscope posts. We will also write to you occasionally to tell you about events and offers linked to this website. We respect your privacy. We will never sell or share your personal information and you can opt out by clicking an unsubscribe link at the bottom of any email.