Jessica Adams' free Psychic Astrology forecast for October. See what this month looks like in the stars.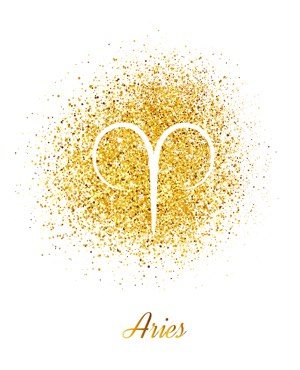 October
Success and Status
Saturn moved into Capricorn on December 21st, 2017 and ever since then, you have been held up, blocked and slowed down with what would normally be – proper success. Well-deserved. In fact, more than well-deserved, Aries, because you have managed to slog through 2018, 2019 and 2020 without losing too much along the way. Maybe an illusion or two, Aries, but that can only help you when you are carving out the innovative and highly inventive new financial, business or property path.
The repetitive loop of the South Node in Capricorn, from November 7th 2018, which only ended on May 6th 2020 also stuck you in a groove, like a record sticking. Groove was not in your heart. No, not at all. If anything, it felt like you'd seen it all before with your career, unpaid work or degree. Been there, done that, written the script, directed the film and watched it on rewind.
Fortunately on December 3rd last year, the great problem-solver of astrology, Jupiter changed signs. This has given you options and opportunities with your career, university degree or unpaid work, which were not there before. It's still not what you wanted, and one memory in particular probably still leaves a bad taste in your mouth, but you have also been shown something very important!
It is hard for you to release old ideas about particular corporations, entities, organisations, individuals or institutions. The so-called 'all powerful' or 'mighty' (you fill in the blanks). This is really tough to do, when they have been on the landscape since 2008, when Pluto first changed signs to corporate Capricorn.
Yet, just look at the year as it has revealed itself to you. How many brands, or allegedly entrenched institutions, have been washed away by this pandemic? And – there has been extreme, rapid, lifestyle change for an entire planet. This means, that even as you assume X, Y or Z is still some kind of towering presence – it is no longer true.
It is time to start thinking about income independence, far more confidently than was the case before. In fact, it's being forced upon you. A big rejection note about the standard salary, bonus, pay rise game in September has forced you to be far more inventive and experimental.
You are also making progress. In fact, as you read this in October 2020, you should really credit yourself for having used your power for good not evil, in your particular game. You have used it to empower others and lift them up, where they belong. This is already rewarding you. Have you checked the outcomes lately?
Jupiter is moving forward, and Saturn is on the way out. That's big.
Jupiter and Pluto the Game-Changers
You are going to see a massive reshuffle in your business, industry or profession in November, as Jupiter and Pluto form a conjunction.
You and Leo, or you and another Aries, are going to see sackings, demotions, promotions, mergers or new appointments. Departures, disappearances and demolition jobs – right around the game, Aries, but the outcomes will still be seen as late as December 2020.
Every time Jupiter goes into the same zodiac sign as Pluto, we tend to see the game-players and show ponies thrown out of the game, or into another circus. It's a rule with this planetary pattern.
You will become empowered and far more in control than you felt in 2018, 2019 and 2020 as you realise that bestowing control elsewhere – hiring people, promoting them, offering them options that help the greater whole – you are also being put into a really strong new position.
Jupiter Works
The good news is, with Jupiter direct, and sextile Neptune, then conjunct Pluto, you have a long chain of problem-solving to enjoy, starting in October. If someone in your profession has tried to power-trip you on any level, you will see (for the third time since 2017) firm evidence that you were always in a stronger position, no matter how much noise was coming from a certain quarter.
Astrology is about timing. The time has not been right. It's really as simple as that. The time has not been right, with Saturn and Pluto blocking you and stopping you, in your zone of status and success. At least 50% of that disappears at Christmas. And along the way, also by Christmas, you will be shown some stunning ways to redeem a situation and also expand what you are doing. Do have a look at how Jupiter works in your Tenth House of career, unpaid calling, university and other success here.
From November 8th to 13th, at the Pluto-Jupiter conjunction, you will see an organisation or individual which has gone way over acceptable boundaries, hauled right back. You then get total sign-off from success or status challenge which has dogged your footsteps, on December 18th, when Saturn leaves Capricorn.
I mentioned Uranus in Taurus in your income sector, or government pay-outs. This is your Ticket to Ride. It's freedom.
The Full Moon on Halloween, Saturday 31st October, is likely to make Friday 30th or Monday 1st November a real obstacle, but the bus will go on. You will have your Freedom Ride and your journey, and the destination is independence.
Your Inner Life
Religion, astrology, spirituality, dreams, Tarot, self-help, psychologists and psychiatrists are all your handmaidens and midwives for a bubble in October.
After a couple of really confusing days on September 2nd and 12th last month on the Neptune opposition, and Full Moon, you are now heading for what Spike Milligan called 'A Transport of Delight' in the first fortnight of October. Nothing is real, but that's fine. Your own bubble is champagne, and you'll happily lose yourself in it.

Skip Halloween
Avoid Halloween for major financial, property, charity or business decisions. Why? Full Moon in Taurus, opposite the Sun in Scorpio. Sun in Scorpio opposite Moon in Taurus. The whole world will be in economic turmoil then, Aries, so why would you use October 30th or 31st to sign, negotiate or make sweeping choices? Only do it if you have to.
Are you a Premium Member? Keep reading.
Extended Premium Forecast
© Copyright 2020 Goddess Media Limited. All Rights Reserved.
Find me on Twitter @jessicacadams for updates and a conversation about Astrology.
Join my free newsletter to stay in touch, hear about new astrology and horoscope posts. We will also write to you occasionally to tell you about events and offers linked to this website. We respect your privacy. We will never sell or share your personal information and you can opt out by clicking an unsubscribe link at the bottom of any email.