Jessica Adams' free Psychic Astrology forecast for December. See what this month looks like in the stars.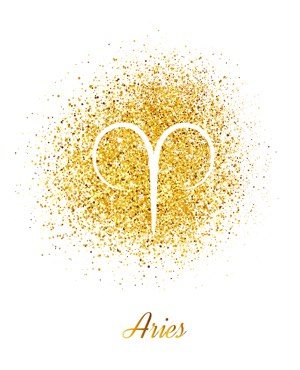 December
Career, University, Success, Status, Ambition
The Full Moon just before Christmas Eve, on Saturday 22nd December, requires time and space. You need a nice gap in your schedule then, so you can mull over the options for your career, university degree, unpaid work, ambition, success and status. This is the time of year when people retire, are promoted, resign, take redundancy or deal with mergers. All this shuffles your own deck of cards and this will not be over until January. It is also part of something in the distant future, coming at Christmas 2019, and that is your own promotion, award, hit project, desirable new role or other big leap. Take things one step at a time, though, and understand that a lot of what is happening in December 2018 depends on all that you've been learning over the last 10 years. You've woken up to find yourself very powerful. That's been…interesting! You have also been caught up in people politics and been educated in the way power and control actually works – in your chosen field, profession, business or industry. You will put that to good use again this month. Do continue to think long-term about your highest ambitions, as the top of your personal Everest or Kilimanjaro has seldom looked so hard to climb, but also been so important. The sense of final achievement and fulfillment you have by Christmas 2020 will be astonishing. Step by little step, Aries.
Secrets, Privacy, Solitude and Life Behind the Scenes
Do all you can to keep things behind the scenes, or below the surface, as clear as possible. We might say, crystal-clear, even if the water is cloudy. You will help yourself a great deal if you can keep things very simple and straightforward, no matter if you are covering matters up, operating behind the scenes, Going Underground (to quote The Jam) or spending a great deal of time by yourself. If you intend on attacking or defending others undercover, be extremely careful near Friday 7th and Saturday 29th December as your ruler Mars is in charge of your horoscope then and you could go in too fast and too hard. There will be repercussions if you do that, and in fact the outcome in February, March 2019 could be confused and confusing. Be extremely cautious with any form of internet surveillance, for example, or using a nom de plume online. Take a deep breath and try to focus on what works. You have been living with Neptune, the planet of escapism, for a very long time and what unfolds near the 7th and 29th of December did not gather speed overnight. Yet, no matter if you are involved in therapy, the Tarot, meditation, the CIA, the FBI, Wikileaks – or just hibernation – the golden rule with these kinds of cycles, is to think about everything very slowly and carefully before you act. Measure your deeds. Think very hard about what might come to pass in February, March next year.
Your Money, House, Apartment, Business, Charity
This is all taking a lot longer than it should have done, because you have been dealing with Venus Retrograde and Mercury Retrograde as well. I'm sure you know that 'Retrograde' means you put the prefix 're' in front of everything. Consequently, Aries, you are still going to reconsider, reschedule, perhaps reverse, maybe retract – with your money, business, company, taxation, legacy, insurance, house, apartment, shares – and so on. Keep your eyes on the prize. This goes beyond the cash value of whatever is under discussion. The end game is an agreement that both sides, or all sides, can live with long-term. It would empower everybody. At the moment, you can't get away from those questions about control and power, because the situation with your former, current or potential partner (or perhaps family) is so complex. There may also be broader questions here about the bank, shareholders, investors, commission and so on. I realise that even after Christmas – which should, by rights, be a time of rest and relaxation – you will be fielding questions about who or what is in charge. The ultimate answer by the end of January is to share in a compromise that is not perfect for any individual person or organisation, but as a whole, is reasonable, fair and is something you can live with. Aries, the more groundwork you did prior to November 2018, the better off you will be. Every little bit helped, as you will see near Thursday 27th December, as the Venus-Ceres conjunction.

Travel, Relocation, Publishing, Education, Foreign Ties
Aries, the build-up has been there for you since November and now you will see the start of something very special for 2019. By this time next year, you will have taken the holiday of a lifetime, moved, emigrated, achieved impressive qualifications, taught star pupils, published a book, been accepted into a prestigious course or deepened ties to a foreign person in an unforgettable relationship. Call it An Education. There is a new beginning close to Friday 7th December which is not quite the full story. It's the same with the good news (genuinely Glad Tidings of Great Joy) near Friday 21st December. Make no mistake, Aries. This is going to be the best early Christmas present ever. Yet, you still won't be unwrapping the full and final package until the afternoon of Christmas Eve, London time. From that point forward things will snowball in the most wonderful way, and the historic Jupiter-Saturn sextile on Thursday 27th December lets you know – some things are made to last. Any reversals, rescheduling or 'dress rehearsal' feeling that you had prior to Christmas will have gone by then, and you will be on your way to a terrific New Year.
Are you a Premium Member? Read on.
Extended Premium Forecast
© Copyright 2018 Goddess Media Limited. All Rights Reserved.
Join my free newsletter to stay in touch, hear about new astrology and horoscope posts. We will also write to you occasionally to tell you about events and offers linked to this website. We respect your privacy. We will never sell or share your personal information and you can opt out by clicking an unsubscribe link at the bottom of any email.