Jessica Adams' free Psychic Astrology forecast for December. See what this month looks like in the stars.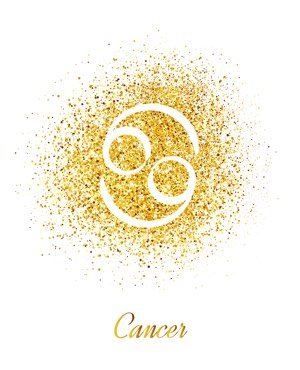 December
The work with the other person – your partner, most likely – begins now and peaks in 2020. Even if you are separating, divorcing or severing the alliance, you will still be able to connect and communicate very well next year.
A happy relationship or marriage (perhaps, a contented work partnership) will benefit from space and distance in 2020. You are on the way to that in December. In fact, January is a milestone for you as it represents about 10 weeks of effort with this person. You will be apart, but together.
A long-distance relationship for Cancer people is very likely if you are single – next year – and it would be built this month.
We are seeing an unusual collection of planets in your opposite sign. So, not only Ceres, which is about the ability to extend space and distance (and tolerance) – but also Jupiter.
This is the really big new deal in your horoscope as he's not been in your zone of separation, divorce, marriage, work partnership, common-law marriage, dating, ex-relationships and so on – for about 12 years. Jupiter opens everything up and makes it work.
This might explain why 'distance lends enchantment to the view' next year. As this could so obviously become complicated, given that you also have heavy Pluto and Saturn opposite your sign, life with your and your opposite number makes more sense when you agree to stay linked, without being entwined too tightly.
The other interesting thing on the horizon is a completely new chapter with your friends and in your social life. You have Uranus in Taurus to thank for that and as this planet is associated with the birth of all that is unconventional, unusual and unexpected, you can guarantee that the company you keep will be quite open to the rather different sort of partnership, marriage or relationship you'll present for 2020. The work starts now, as I've mentioned.
Extended Premium Forecast
© Copyright 2019 Goddess Media Limited. All Rights Reserved.
Join my free newsletter to stay in touch, hear about new astrology and horoscope posts. We will also write to you occasionally to tell you about events and offers linked to this website. We respect your privacy. We will never sell or share your personal information and you can opt out by clicking an unsubscribe link at the bottom of any email.