Jessica Adams' free Psychic Astrology forecast for June. See what this month looks like in the stars.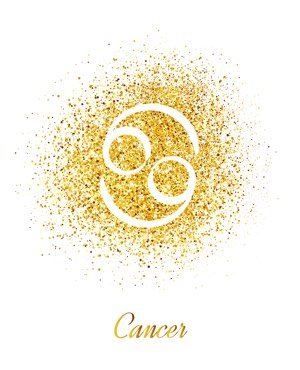 June

Your Former, Current or Potential Partner
Let's start at the end of the month, around June 30th, with your former, current or potential partner. This may be purely professional, or a classic marriage or sexual partnership.
You did extremely well to get through 2019, one of the toughest years on record, and now you are left with ongoing questions about who or what is in control. Who or what has the power, here?
The situation improved dramatically after Jupiter changed signs to Capricorn on December 3rd last year, but it is really the end of June, which will show you how much improvement you have to look forward to.
A change in the balance of power between you and this man (or woman) has been a long time coming. It is to your total advantage and is the next big leap in a process which ends 2020, near Christmas, with a gift-wrapped present for you. We could call it an opportunity not possible in years. We could also call it the kind of sweeping solution that your heart or soul longed for, back in the difficult days of last year. Cancer, when you see this choice, as June closes, pursue it with all the commitment it requires. We honestly don't see a Jupiter-Pluto conjunction like this very often, in your Seventh House, which rules duets and double-acts from your past, present or resting in your possible future.
Foreign People and Places
Just a quick note. On June 13th, there is a tricky day or two, with foreign people and places. Regional and cultural differences. Publishing and the worldwide web. Education and academia.
Mars is around, so things may move too rapidly, and the instant reactions may be far too over-heated. Neptune is around, so there is potential here for muddle, confusion, or quite messy situations. Just be aware. Astrology is all about knowing the weather, so you take an umbrella, or you choose another time to act.
Religion, Spirituality, Cults, Beliefs, Self-Help
This is really about whatever gets you through the night, as John Lennon once sang. It may be your Rabbi or your psychologist. Your journal, self-help book or your horoscope. It's solitary, private, hidden (usually) and about your soul. Maybe you believe in a quantum universe. In any case, Cancer, with so much activity in Gemini, one sign behind you, you are taking a very road here. In fact, it would not be until the end of July, when Venus is finally in normal motion, out of shadow, that you begin to see what it all meant.
This has been going on since April. The complicated relationship with a confidante, a guru, spiritual or religious figure – or just with yourself – has taken you around in rather a long circle.
You are ruled by the Moon so the Full Moon and Lunar Eclipse on June 5th needs care. Allow a day before and after for the world to catch up with itself. An eclipse does exactly what you would expect in astrology; it obscures and conceals.
Who would want to go ahead with plans (say) to join a church which runs on direct debit, at such a time? History and astrology prove, there is always a cover-up or blind spot on an eclipse.
Image, Brand, Name, Reputation, Appearance
With Mercury, the planet which rules the worldwide web, printing, the media and microphones (and telephones) in Cancer, this would normally be about some kind of relaunch or push forward. Mercury is retrograde so you are being taken backwards in a circuit of time. In fact, the whole loop goes on longer than most people assume, and in this case the 'Me' circuit begins near June 2nd and lasts until July 27th, 2020.
A really good time for rehearsing your options and thinking about matters connected with self-promotion, publicity, weight loss, cosmetic surgery, personal style, public relations and the rest (even just Twitter) when Mercury finally gets out of the loop, right into early August.
Until then, you may hit the usual Mercury Retrograde nonsense, like the delayed return of photographs, or some kind of recurring password issue with a social media website which is about your portrait and by-line.
We have a New Moon and Solar Eclipse at 0 Cancer, right at the start of your sign, on June 21st. Be really aware of that on the 20th, 21st, 22nd of June as an eclipse is personal to you (the Moon rules you) as you know. And there is usually some kind of shadowy or obscured situation that comes with it. You don't know and can't see the whole story or full picture. So, another time might be easier, astrologically, if you're concerned with image then.
Are you a Premium Member? You can add more detail to your monthly reading by asking your own questions at The Astrology Oracle, using the cards and guidebook. You can also use the exclusive guide, Pamela's Tarot, to go further into your Tarot card readings on this website (always free).
Now, here are the dates that matter in June 2020. Keep reading to see if your personal birth chart is affected by the astrological weather passing through.
Extended Premium Forecast
© Copyright 2020 Goddess Media Limited. All Rights Reserved.
Join my free newsletter to stay in touch, hear about new astrology and horoscope posts. We will also write to you occasionally to tell you about events and offers linked to this website. We respect your privacy. We will never sell or share your personal information and you can opt out by clicking an unsubscribe link at the bottom of any email.