Jessica Adams' free Psychic Astrology forecast for October 2019. See what this month looks like in the stars.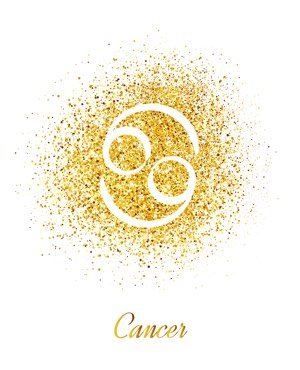 October 2019

Babies, Children, Godchildren, Young Relatives, Lovers, Youth
The Scorpio weather in October is focused, intense and will bring some new pathways for you with your son, daughter, nieces, nephews, any future children, godchildren and so on.
Into this we also move issues like adoption, abortion, fostering – and in a wider sweep, larger populations of much younger people who are the age your own children would have been, had you become a parent. Millennials. Generation Y. Generation Z.
Sexual relationships, for one night only, or for years, which might produce pregnancies are also very much part of this cycle.
You are ruled by the Moon, so the lunar cycle is more important in your horoscope. The New Moon on 28th October also sees a Sun-Uranus opposition, which although it will happen every year, for the next few years, is still something very new and different for you. It's confronting. No doubt about it. This new chapter in the story of your life as a parent, godparent, uncle, aunt, grandparent, teacher, mentor or guide (to an intern, perhaps) – is rather challenging, because it is born out of polar opposites. You may be at odds with yourself, just before Halloween. Others may be at odds with you! If you can pick any day at all for key decisions or discussions about adoption (say) or your son's education, your teenage audience at work and so on, you may prefer to avoid the 28th. Allow a day either side, too, for the world to catch up with itself, as this is an uncertain, experimental fresh start for us all.
If a baby is conceived then, or you hear news of a baby on the way in your circle, there is something quite unusual about this small boy or girl, who will appear in 2020 – he or she will be a catalyst for change, for the parents – or actually, the circle of friends and family around the birth.
Mercury Retrograde takes place in this zone of your chart in October and runs from October 11th to December 7th. You may prefer to treat one matter as a process in motion, and allow for that process to stall, run backwards and forwards, and result in quite a reshaped outcome by the early days of December.
A very common example is the decision to enroll your child in a particular school or college. The paperwork may not arrive in time, or your son may sign in haste, only to change his mind about a subject by November.
If you have the luxury of putting off any important decisions about babies, children, teenagers or young people as a whole, you may prefer to wait until you are past the final shadow of Mercury, on 7th December, to commit yourself.
Be aware that teenagers and people in their twenties (if you are in your fifties and older) can be unreliable at this time. Flakey is the word that springs to mind. Don't read too much into what appears to be a done deal or likely outcome, as things change on Mercury Retrograde and minds can change once, twice, three or four times.
In short, October is a great month for a first draft, dress rehearsal or beta test involving younger faces in your world. A process in motion, as I said, but with a few twists and turns by December.
Friendships and Group Commitments
Be it a private members' club or a trade guild; a board of trustees or a darts team at the pub – you must now turn to the way one particular group operates in your life. This is the group you belong to, perhaps, or are crucial too in some way. You are affected by this circle of acquaintances and friends, but you also affect them.
We have a chain of oppositions here or challenging 'bridges to cross' throughout October so solidarity may be hard to come by. In fact, depending on your personal birth chart (which you will have if you are a Premium Member) you could break with the group, or the group could break with you. This sequence of Uranus-led oppositions can be quite dramatic, and we know that this transit can unlock very quickly, changing lives in minutes.
Perhaps your chart is less tilted in this direction and the new pathways opening up with/through/about the network will be less significant. It may be that the rules need to be reshaped within the group (like a rock band or political party) so that you have more space and autonomy, and others also feel far more independent.
You don't really associate Uranus with close-knit communities of intimately connected, deep friends. There isn't a lot of hugging with Uranus. At best, you get people power, but with a great deal of personal and psychological space between various friends and Twitter tribe members. In Ancient Rome, where our modern astrology comes from, Uranus was the father of a very mixed bunch. The wild, wired, weird and wonderful in fact! This 'family' was not normally related at all and they operated rather like fellow travelers on the same spaceship.
If you think about the origins of the United States of America, with all those different tribes thrown together, and somehow having to make it as a new nation – you get the idea. The central group around you in October is very much like that. As I said, not a great deal of touchy-feely friendship there, but rather a lot of emphasis on tolerance, arms-length respect and so on.
Anything at all about a friendship, or your social life, or social media, which you feel restricts and confines you will have to go. Either the bonds will be loosened and altered, or you may walk. Of course, others can sometimes leave your world too. That happens, if things have reached a point where nothing else will do the trick, except a departure.
Along with the phrase 'freedom from' we also have 'freedom through' with Uranus transits, and in October you may very well find you have freedom through a friend. Freedom through a group. There is a world of difference between slamming the door on some dodgy cult – and joining a liberating and exciting new yoga class, for example. It really depends on what you have been doing with your life these last few years. Something so simple, like the decision not to turn up to a school reunion, or army get-together, can mark Independence Day for you in October – just as much as signing up for a rather wild environmental organisation! Cancer, if you are friends with someone who ties you down or keeps you small – failing to let you become who you are meant to be – then it may well be that you rebel and walk. This is far more likely at the Venus-Uranus opposition of October 12th.
Are you a Premium Member? Please keep reading.
Extended Premium Forecast
© Copyright 2019 Goddess Media Limited. All Rights Reserved.
Join my free newsletter to stay in touch, hear about new astrology and horoscope posts. We will also write to you occasionally to tell you about events and offers linked to this website. We respect your privacy. We will never sell or share your personal information and you can opt out by clicking an unsubscribe link at the bottom of any email.