Jessica Adams' free Psychic Astrology forecast for October. See what this month looks like in the stars.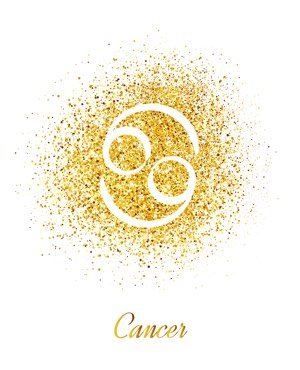 October
Former, Current, Potential Partners
Either with the same person, or a few of them, you have been really tested, quite unfairly, in 2018, 2019 and the year to date, Cancer.
From the outside, your marriage can look like anything at all. On the inside, it has been so tough. Being single and involved in the dating game, or dealing with a former partner's exit from your life, has also been ridiculously demanding for such a long time.
Ever since December 21st 2017 when Saturn moved into Capricorn, nothing with/for/about partners has been normal! This cycle, which happens every 29 years, can feel like it's never going to end. You also had the South Node in Capricorn so despite all you tried to do, after November 7th 2018, it has only been since May 6th 2020, that you have felt you had any room to move at all. This situation has improved in slow (really slow) stages, no matter if we are talking about your husband, wife, boyfriend, girlfriend or professional partner.
Since December 3rd last year, the stage was slowly being set for the conclusion of one really irksome situation. And irksome is putting it politely. If you think back to what you put up with over the last three years, Cancer, you will soon see a very long list of one problem after another that you would never normally experience. Stoic and brave, you have not complained too much, but just got on with it. Well, you will be delighted to hear you no longer have to keep a stiff upper lip.
The Jupiter-Pluto conjunction on November 8th to 13th sees the end of who/what you consider to have been overbearing, or just too much, for too long. It may have been a man playing Pluto in real life. If so, he is a control freak who has no sense of limits or decency when it comes to sharing power with you, or anyone else. He wants it all his own way.
In other cases, you have been dealing not with a man (for example, a former husband) but with an institution, corporation or another individual (maybe a piece of baggage from your girlfriend's life who won't go away) which has dragged on.
From October 3rd-14th you will see the start of genuine improvements and from November 8th-13th you can say goodbye to any Mini Mussolini, or even to vast situations affecting your marriage, work partnership (or similar) which have been bigger than both of you. Jupiter has a way of sending Pluto back where he belongs.
Cancer, the end of the year coincides with real solutions. Read more about these by looking up Jupiter in the Seventh House here.
Then, on December 18th, when Saturn leaves Capricorn, the worst is over. This is good timing for you, just a week before Christmas. This may be a Christmas party where you meet a new man, or it may be a family gathering with your ex-wife, where the peace is made. Every person is different, but I can reassure you that Saturn is vanishing. For good. You have put up with enough, Cancer.
Foreign People and Places
I really like this Neptune-Jupiter sextile from Saturday 3rd October until Wednesday 14th October in terms of travel. These days, we also have to say, 'travel in the mind.' Foreign people and places, or regional differences (other states, counties or territories) are coming to you, or you are going towards them. Neptune is the full Comfortably Numb experiences, to quote the Floyd. It's about not feeling, but weirdly, feeling something else. Something quite peculiar, to quote the Church.
Neptune is quite trippy and very hard to explain or put into words. In your Ninth House in Pisces, this isn't just about foreigners, it's also about books, academia, education, the worldwide web. So, there may be a tie-in here, for you.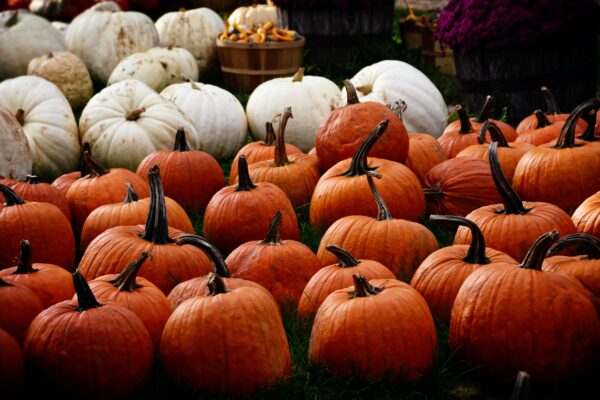 Friends and Groups
The Taurus Full Moon on Halloween will put you at a crossroads with friends and groups, across October 30th, 31st, and November 1st. You are ruled by the Moon, Cancer, so it's personal.
Uranus in Taurus, and the Full Moon in Taurus, and the Sun opposite Uranus, is a real bridge to cross. Avoid Halloween parties unless you like drama. The Moon's opposition to the Sun is an inner split, or a separation between two people or groups (teams or clubs, for example). The Sun-Uranus opposition confronts you to meet change – with change.
Halloween requires time and space not some gathering – as if this pandemic would let you do that anyway. You have a lot to think about, Cancer, because friendship, your social life, social circles and your more formal group commitments are not the same. In fact, they will never be the same again.
Are you a Premium Member? Keep reading for diary dates that may affect your personal birth chart, please.
Extended Premium Forecast
© Copyright 2020 Goddess Media Limited. All Rights Reserved.
Find me on Twitter @jessicacadams for updates and a conversation about Astrology.
Join my free newsletter to stay in touch, hear about new astrology and horoscope posts. We will also write to you occasionally to tell you about events and offers linked to this website. We respect your privacy. We will never sell or share your personal information and you can opt out by clicking an unsubscribe link at the bottom of any email.