Capricorn Monthly Horoscope
Jessica Adams' free Psychic Astrology forecast for October. See what this month looks like in the stars.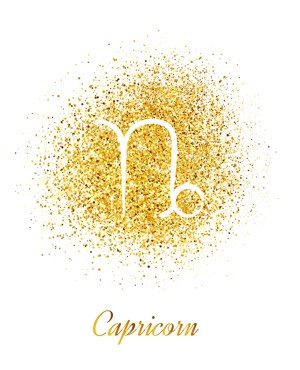 October
Reputation, Image, Appearance
What people think about you, and say about you, matters more now than at any other time in your existence. It is also an endless trilogy that you want to be over. The third part of the series now has a plot twist, and you will be pleased to see the first fortnight of October moves you towards a solution.
Ever since December 21st 2017 when your ruler Saturn entered Capricorn, you've had concerns about your face, shape, style, name, title, Google description, Wikipedia reference and the other malarkey that goes with the internet.
You just don't get through this First House cycle without some really big lessons about what not to do next time, Capricorn!
Your ruler Saturn has been in transit with Pluto, so the sense of being powerless, or disempowered, is very strong. The internet is one example of that. I'm not on Facebook. I quit years ago. You can be on it, or not on it, but your name and face are still bandied around anyway, aren't they? That's one example of what it means to have Saturn and Pluto transiting your solar First House.
You also had the South Node in Capricorn so November 7th, 2018 through May 6th, 2020 were dead-end cul-de-sacs. You could try to take a different road with the 'Me' issues, but you hit a brick wall every time. Well, that's been over for about four or five months, Capricorn, and if there is any part of you that still feels you're trapped, please get over that. Lose the old reactions or survival mechanisms.
This may have been your teeth, or public speculation about your sexuality, or your financial affairs, or…you name it. The First House is always about the shopfront or shop window. It is your old Saks Fifth Avenue window display.
Since December 3rd last year, when Jupiter changed signs to Capricorn, you have been given general improvements. Not what you want, ultimately, because you still have issues to solve – but you are so much better off than you were last year. It helps to know that and remind yourself.
The Jupiter-Pluto conjunction on November 8th to 13th is big because it represents the take-down and come-down for situations, organisations or people which have dominated your thinking in 2020. There is nothing quite like this kind of descent or disappearance, as it historically means that any institution or individual who has misused power, loses 50-100% of that power.
Given that we're talking about your name, here, it may be the dominators like Google, or Murdoch, or Zuckerberg. Where is your name these days, if not online? Or, it can just be your name, in loose talk or general about-town consensus. That can also be an item to deal with.
You make the first easy progress from October 3rd-14th and then this life-changing November 8th-13th period when anything or anybody that was seriously trying to take over, goes west. The first fortnight of October puts Jupiter in neon lights, in Capricorn, in the First House. For details see Jupiter in the First House here.
Neptune is sextile Jupiter between Saturday 3rd October and Wednesday 14th October so you may want to read this feature. A sextile is about grand flow. Everything is easy. I do actually think this will be about the internet or media for you, because Neptune is in the Third House, which rules the worldwide web, television, radio, newspapers and magazines.
This is a nice bubble to ride around in. It has nothing to do with reality but who cares? After everything you have been through you need the relief and release of this Jupiter-Neptune sextile.
Halloween and Children
Skip the period around Halloween – October 30th, 31st, and November 1st – if you can make your parenting decisions at any time at all. It's really clear from your chart that the world of babies, children, teenagers and/or Millennials is hard work at Halloween.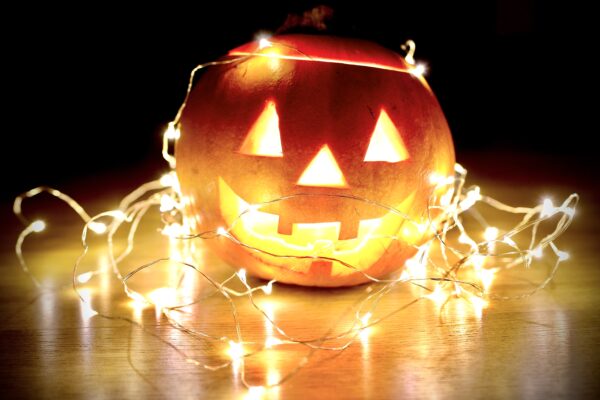 I don't really think a Sun-Uranus opposition and a Full Moon is great for timing, if you wanted to change your son's education, for example, or try to adopt a child. This goes into bigger areas too, like paid or unpaid efforts with children or teenagers. Coaching the school baseball team, for example, or teaching French to young adults.
Uranus in Taurus is the shock. You had the shock in March (the whole planet had the shock then) but now, every day is about pivot and twist. Adapt and adjust. The more you do this, the better. It can also be about a sexual relationship that may end in babies, or in step-parenting. That can also happen. You may be having an affair with a man who has adult children; that is one example.
I won't go on with a long list of outcomes, but your personal life now is quite clearly a picture of 'meeting the unknown with the new' and October is about that. The more changes you make, quite consciously and deliberately, to be free – to give yourself space – the better. If you just ignore that drive for independence, then Halloween will be really hard work. Better to be aware earlier on and do what needs to be done, Capricorn.
Premium? Go on.
Extended Premium Forecast
© Copyright 2020 Goddess Media Limited. All Rights Reserved.
Find me on Twitter @jessicacadams for updates and a conversation about Astrology.
Join my free newsletter to stay in touch, hear about new astrology and horoscope posts. We will also write to you occasionally to tell you about events and offers linked to this website. We respect your privacy. We will never sell or share your personal information and you can opt out by clicking an unsubscribe link at the bottom of any email.