Capricorn Monthly Horoscope
Jessica Adams' free Psychic Astrology forecast for June. See what this month looks like in the stars.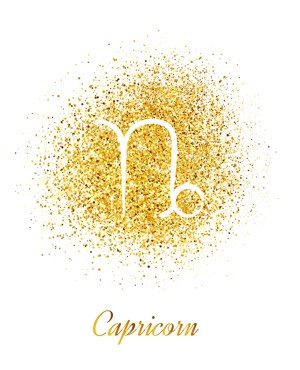 June
Skipping the Internet and Media Muddles
This applies to commuting and travel, too – on June 13th we have a Mars-Neptune conjunction. This is pretty well known in astrology for its high muddle potential. I am being polite, here. Have Plan B and C, and if you can plunge into a website, announcement, media release, book, trip, new car and so on (all ruled by this conjunction) you may prefer to organise things another time.
Mars can accelerate the pace so that it becomes a case of 'act now, think later' which is not always what you want. Neptune can befuddle and muddle, even a practical Capricorn. You may want to buy a laptop or charge into a sailing trip another time. Or, at least, contain and control what is going on.
Workload, Routine, Lifestyle, Well-being
The Gemini weather now is about the day-to-day, no matter if it's your housework, paid work, study or unpaid work. It is certainly about how you fuel that, in terms of your sleep, exercise and self-care. This transit sometimes brings in questions about doctors, dentists and so on. It's all related.
Of course, the Gemini weather arrives with a Full Moon and Lunar Eclipse on June 5th, so you may want to allow yourself more time and space on the 4th, 5th, and 6th of June as eclipses can be very hard to fathom. They tend to cover up what would normally be seen, so you could choose an easier time, Capricorn.
I'm also looking at the Venus Retrograde, which would explain that stop-start, backwards-forwards progress with others, since April. By rights you two should have sorted everything out on a work, unpaid work, study or housework level since then. Instead, it's been full of pauses. Continue to see this as a process if you can. By the end of July, you know exactly where you stand, once and for all.
Your Former, Current, Potential Partner
The landscape with this person, who is tied to you through love or work, is now full of side paths and some circuits that take you back, the way you came. Navigate with that in mind, Capricorn, as the New Moon Solar Eclipse on 21st June is not a particularly useful time. Judge or act when the Sun and Moon are doing their usual jobs, not when one is obscuring the other! This really just requires a bit of diary management, that's all.
The Mercury Retrograde loop makes it a case of 'dress rehearsal, wait and see' with this person or for them. So, if you wanted to throw yourself into a new dating possibility, you may want to wait. Mercury does eventually correct his motion, but June is not a particularly simple time.
It's the same with a work partnership of course. And the work (or romantic) partnership may be past, present or potential, but communication in general may be rather convoluted and slow for a few weeks. It gives you time to contemplate and to really figure out, quite deeply, who and what your priority is going to be when normal transmission is resumed.
You did a lot of karma with this person, in 2019 and now you are out the other side. It takes a little bit more time for total clearance as Mercury needs to set himself straight, and then at last you can confirm full and final answers – and questions.

You, You, You
Your reputation, personal appearance, web profile, publicity, self-promotion, title, name and all the rest are now in the change zone. This is to your total advantage after a very difficult 2019.
Jupiter is a symbol of 'from little acorns, big oak trees grow' and the incredible growth now possible for you, with such sweeping solutions, is really welcome. In fact, by Christmas, you will have pulled off something that is partly down to luck but also a tribute to your staying power.
Any previous issues about who or what was in control of your image are slowly but surely fading.
Are you a Premium Member? You can add more detail to your monthly reading by asking your own questions at The Astrology Oracle, using the cards and guidebook. You can also use the exclusive guide, Pamela's Tarot, to go further into your Tarot card readings on this website (always free).
Now, here are the dates that matter in June 2020. Keep reading to see if your personal birth chart is affected by the astrological weather passing through.
Extended Premium Forecast
© Copyright 2020 Goddess Media Limited. All Rights Reserved.
Join my free newsletter to stay in touch, hear about new astrology and horoscope posts. We will also write to you occasionally to tell you about events and offers linked to this website. We respect your privacy. We will never sell or share your personal information and you can opt out by clicking an unsubscribe link at the bottom of any email.