Capricorn Monthly Horoscope
Jessica Adams' free Psychic Astrology forecast for December. See what this month looks like in the stars.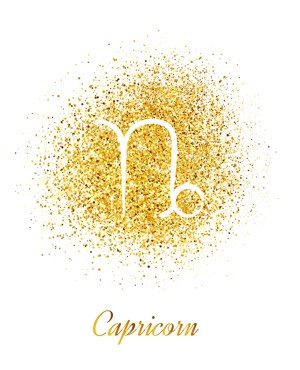 December

Yourself as the Product – Who Are You?
This rather intense phase in your life does have an end point, in terms of how much you have to put yourself out there and be photographed, judged (according to your brand, anyway) and seen always – at a distance. The end point is December 2020, so one-year from now.
You get a break. Actually, you get a break as early as the first week of December, when the great Jupiter moves into Capricorn for the first time in 12 years. This will be a relief and a release, as solutions appear. You have had so many issues to deal with in 2018 and 2019, trying to take back control of how you are seen, how you are discussed, your qualifications, title, role and the rest.
Heavy lies the head that wears the crown, and all that. A certain heaviness does come with great responsibility and you may be an old head on younger shoulders, or an old head on old shoulders, but you've really been feeling the combined force of Pluto, Saturn and the South Node in your sign.
Dramatic change comes as both Ceres, whom most astrologers ignore (but you should not) and Jupiter, both go through Capricorn. Ceres is worth paying attention to because she describes new unity and compromise. The new 'piecing-together' process that must happen when a fresh start is made. If you feel as if aspects of your name, face, wardrobe, height, weight, reputation, title, role, brand and so on are being split up and put back together again, you are absolutely right. Pay attention to the process around these dates –
December 3rd, 8th, 9th, 11th, 26th, 27th and 30th. You will have really good reason to be hopeful on the 30th and January 1st, 2020 is going to feel like the biggest New Year's Resolution in years for you, Capricorn. I would advise against judging or acting about matters of image and self-promotion (even something as apparently trivial as Facebook) on Boxing Day. On December 27th we have an eclipse in Capricorn and as you might assume, it blots things out. It conceals. It hides and overshadows. Why would you want to make any choices about yourself at such a time?
January 2020 will bring your ruler Saturn, into an historic pattern with Pluto, a symbol of transformation, and a change in the balance of power. I am sure you are quite weary of constantly having to view yourself the way that Heinz view a can of beans, but the truth is, this cycle has never happened to you before – and it will never happen again!
You have become a cipher or symbol of something, quite apart from yourself, and as we live in a world of soundbites and memes, you have been telegraphed into a very small package, maybe a centimeter square on Twitter.
Just dealing with that will take you all the Christmas holiday to absorb. Jupiter in your sign is a very good sign, though, because it means the right time, right place, right people or right organisation will be on call, as early as post-Christmas week, to turn your gaze upwards and onwards. The vast majority of your issues improve during this period, into January, as solutions come and for the most part, you can get to December 2020 and say, 'That was then, and this is now.'
Premium? Go on.
Extended Premium Forecast
© Copyright 2019 Goddess Media Limited. All Rights Reserved.
Join my free newsletter to stay in touch, hear about new astrology and horoscope posts. We will also write to you occasionally to tell you about events and offers linked to this website. We respect your privacy. We will never sell or share your personal information and you can opt out by clicking an unsubscribe link at the bottom of any email.