Capricorn Monthly Horoscope
Jessica Adams' free Psychic Astrology forecast for October 2019. See what this month looks like in the stars.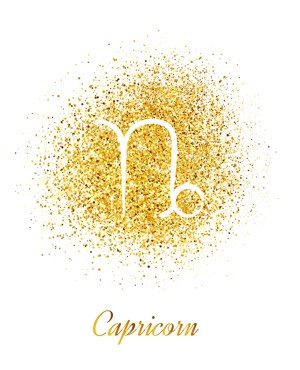 October 2019

Lovers, Babies, Children and Young People – Freedom Calls
Freedom is really what you achieve for facing three hurdles involving a parenthood-potential lover; babies; children; young people. October will give you a bridge to cross, three times, near the 7th, 12th and 28th of the month. Finding more room to move, emotionally or physically, is what the cycle of Uranus in Taurus is really all about.
Thus, it may be that looking after a new baby makes you so tired you don't have sex with your husband – so you hire a babysitter for your other child. That's space from your husband and space from your second child! Yet, changes seldom happen without upheaval.
Another common example might be your eldest becoming old enough to leave home. Freedom! If you are single, and have never had children at all, you may find yourself falling in love with a divorced single parent. If you become a father to her sons, you may find that liberating.
One thing is sure, Capricorn. When you experience the transit of Uranus in your Fifth House, which rules parenthood-potential lovers – as well as your existing children – nothing is predictable. This may sound odd in an astrology column, which is supposed to predict your future for you! Yet, ever since his discovery in 1781, this planet has been associated with everything that is unique, unconventional, unexpected and highly unusual. It is never in the plans.
It takes great insight to step back from your life three times this month and understand that what/who is so temporarily disruptive or confronting, is actually allowing more oxygen into your life. Uranus oppositions (you have several of them) can make you feel as if you are two people at odds with yourself, in one body. They can also present you with an opponent, or 'opposing circumstances' in life, so that nothing really feels easy or straightforward.
Take it on board and try to see that you are being set free from someone or something which would always have restricted you. If your boyfriend suddenly leaves you, because he says you do not want children (and he does) you may be left reeling on a Uranus opposition, but years later you will come to see that your rather small-town boyfriend would have trapped you with babies you never really wanted, and keep your life equally small. As I said, it takes insight to appreciate what this cycle is achieving for you.
One thing we do know about astrology and history is that you are much better off embracing radical change in October, rather than resisting it or denying it. If there are signs of cracks in a marriage where both of you have children, it may be the start of a process of thoughtful separation, where in fact your son or daughter benefit from having two parents who are happier (apart) than at war (together). We do associate cracks with Uranus, but also lightning bolts. We associate this planet with splintering and shattering – it breaks things up – and it asks you to break from the past.
If you are a Premium Member and you see that you have a large number of factors in Libra in your personal birth chart, then it is likely to be the more dramatic end of events that catches you in October.
The Scorpio Weather – Mercury Retrograde
October is about your friendships and the groups you belong to, and are most affected by, Capricorn. We also have Mercury Retrograde in Scorpio, so you can bank on plans being held up, changed or even coming to nothing. Be very wary of applying to join a new team, club, society, association or other circle of people now as you may find the application process is ridiculously long, or there are issues with the paperwork or internet.
It's also the kind of month when you may join a board of trustees (for example) or resign from your role within some other community group – only to find that by December you change your mind. Mercury rules mental processes, translation, adaptation, negotiation and above all else – communication. When we find him moving in a peculiar way, which we do from October 11th to December 7th, your social media, social life, friendships and group commitments also move backwards and forwards.
Uncertainty within a group, like a political party – the American Republicans and the British Labour Party are stuffed with Capricorn people – is another classic example of Mercury Retrograde at large. There may be petitions, or letters, or announcements, or handshake agreements. Promises or pledges. And yet, you find that as Mercury flies backwards and forwards from our point of view here on earth, so does the dialogue. The talking points do not stick.
This is a superb month for dress rehearsals and first takes. Second attempts and third drafts. In fact, Mercury Retrograde can be a creative and useful time when you gradually move towards a final outcome that is the very best you can all expect. If you are in a theatre group for example, crafting a script all the way through to December with several revisions will help hone the result.
Mercury does rule people who operate as 'connectors' in the media, on the internet, and as couriers. Newsreaders, journalists of people who are gossips may now be at the heart of your social  life. Be very cautious with what you are told or read by some of these people as you may be dealing with a trickster or even an outright liar. No need to be paranoid but do be aware. It would likely concern other friends in your circle. Facebook is notorious for this kind of problem.
Most positively, people power within a tight circle of acquaintances and friends can produce year-changing results if you are prepared to treat this as a shambling process with creative potential, rather than some three-week plan with a firm outcome. It just won't be. If you are making plans to get together for Halloween, Bonfire Night or Christmas with friends, or going away as a group, please have Plan A and Plan B as this Scorpio weather is quite erratic.
Premium? Go on.
Extended Premium Forecast
© Copyright 2019 Goddess Media Limited. All Rights Reserved.
Join my free newsletter to stay in touch, hear about new astrology and horoscope posts. We will also write to you occasionally to tell you about events and offers linked to this website. We respect your privacy. We will never sell or share your personal information and you can opt out by clicking an unsubscribe link at the bottom of any email.