Capricorn Monthly Horoscope
Jessica Adams' free Psychic Astrology forecast for August. See what this month looks like in the stars.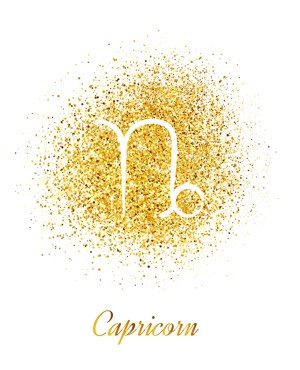 August
Your Finances, Property, Possessions, Business, Charity
Capricorn, August is time to realise what you did not see/could not know about your finances, house, shares, business, apartment, possessions, charity, business and the rest – back in 2017, 2018, 2019. That was eclipse season, and it was quite long. It also resulted in you not seeing what or who was in plain sight, or perhaps trying to do the calculations when there was a cover-up.
As the Sun and Mercury go over this zone of your chart there will be enlightenment and also discussion – facts and figures. You will ultimately end up with a fresh start very close to 19th August. At the other end of the scale we have 2021 already earmarked as the year of challenge and solution, with all that you own, earn or owe. It's a big year. Historic, actually. What you add up in August is part of next year. So around the 19th, life does become rather important. The new beginning then is really about 2021.
Monday, August 3rd

–

Sun 11 Leo opposite Moon 11 Aquarius

Monday, August 17th

–

Sun 25 Leo conjunct Mercury 25 Leo

Wednesday, August 19th – NEW MOON

–

Sun 26 Leo conjunct Moon 26 Leo
Reputation, Appearance, Brand, Image, Profile, Name
I write a lot about this for you, Capricorn, because it's been a story for a dozen years. That's how long you have had Pluto in your sign. Essentially, August asks you to tackle the realities (about yourself) four times. This may be wardrobe, Wikipedia entry, Twitter profile, portrait or basic title.
You then get to see the pay-off in November when there is a tremendous and sweeping solution, at the Jupiter-Pluto conjunction in Capricorn. It runs very deep and will correct a great deal. Then, from December, the heaviest load of all is off your back. Just before Christmas. Sure, this is superficial stuff. It's just your exterior. But it has become a channel for so much else.
These dates, below, are the turning points and will have greater meaning for you if you were born with the Sun at 17 Capricorn, 22 Capricorn, 23 Capricorn or 27 Capricorn. This is really a big focussed moment for you.
Saturday, August 1st

–

Mercury 23 Cancer opposite Pluto 23 Capricorn

Monday, August 3rd

–

Mercury 27 Cancer opposite Saturn 27 Capricorn

Tuesday, August 25th

–

Venus 17 Cancer opposite Jupiter 17 Capricorn

Sunday, August 30th

–

Venus 22 Cancer opposite Pluto 22 Capricorn

More Detail on Image
I am going to quote from my book 2020 Vision (Penguin) to give you more detail on what is going on. This cycle was actually predicted for you many years ago, back in 2008, when this book first appeared, Capricorn.
At this time, December 2017-December 2020, Saturn is passing through your First House, which rules your mask, your performance, and your image. This cycle has nothing to do with the person inside, but everything to do with how you are seen – and how you project, present and package yourself to the outside world.
You are proceeding with extreme caution now, which is why you may be protecting your true self, or deliberately building a particular persona. Relaxing and being spontaneous – being yourself – will be difficult while Saturn is in the First House! Nevertheless, you will also learn a great deal about self-control and self-discipline. Whatever fear you have about how you are seen, how you appear, what you look like – and how the world rates you – will encourage you to work hard on shoring up your image.
Others will sense a barrier, or a wall, between you and them. Those who know you extremely well, will wonder where the real you has disappeared to. And those who've never met you? They'll sense that someone's behind the mask, somewhere, but it may be impossible for them to get to know you properly, until this cycle is over. The barriers will go up now, and stay up, for two years.
Why the performance? Why the make-up, the hair transplant, the heel-lifts, the padded bra, the public relations drive, the Botox, or the elocution lessons? Whatever you use to help you stage your act in this cycle (and it may just be a particularly frozen smile, or a particularly serious car) you need to ask yourself if your anxieties about yourself actually justify the lengths you're going to.
The closer the mask is to the person you actually are, the easier your life will be. Nevertheless, it appears that a reasonable amount of routine and ritual will be involved in building your look, or your reputation, a certain way. Progress will be unavoidably slow by the way, so don't expect instant or easy results in your task. No matter if you are body building, losing weight, or working tirelessly on the way that other people judge you, Saturn in the First House will present you with an epic set of chores.
What is different about 2020 is that you have solutions. Remedies and fixes. Jupiter in Capricorn can do that for you. The road to November's ultimate grand-slam answer is really about what you do now, crossing those four bridges in August.
Are you a Premium Member? Keep reading for more on your chart in August. It may be triggered by events specific to your career, unpaid work or student life. If your reputation or image is tied up with your career, and your chart is tilted the right way, then August is essential for questions about job titles or status.
Extended Premium Forecast
© Copyright 2020 Goddess Media Limited. All Rights Reserved.
Find me on Twitter @jessicacadams for updates and a conversation about Astrology.
Join my free newsletter to stay in touch, hear about new astrology and horoscope posts. We will also write to you occasionally to tell you about events and offers linked to this website. We respect your privacy. We will never sell or share your personal information and you can opt out by clicking an unsubscribe link at the bottom of any email.