Jessica Adams' free Psychic Astrology forecast for March. See what this month looks like in the stars.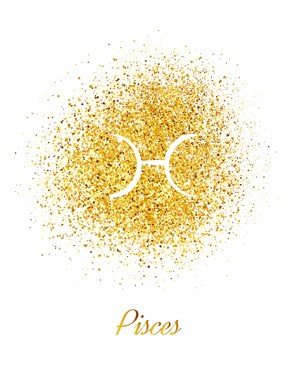 March
Packaging and Presentation
March is the month when you attend to your profile, packaging and presentation with a stunning relaunch in 2021-2022.
Pisces, if your birthday falls around the 11th of March, then what takes place near that day, and also the 14th and 30th, could be confusing. It may even be baffling. It would very much be about who you appear to be, especially online. Your photograph or YouTube clips. Your name on Google or on Twitter. It might be about your reputation or appearance, but it's rather fuzzy and unclear. That's just a heads-up so you can sidestep any issues.
Message to Pisces
No matter when you were born, Pisces, near the following dates, you will be shown what is possible for your image, appearance, identity, name or brand in 2021 and 2022 – if you do the work. As I said, if it's your birthday near 11th March, then all three dates are pretty important, in terms of how you are seen. Keep the unreal, very real, then!
March 11th, 2021

March 14th, 2021

March 30th, 2021
Your Relaunch in 2021, 2022
Jupiter moves into Pisces, your own sign, to join your ruling planet Neptune, on May 13th, 2021. He stays there until July 28th, 2021. He then goes back into Pisces on December 28th, 2021 and stays there until May 10th, 2022. He is back again from October 28th, 2022 until December 20th, ending that year.
You stand to gain on April 12th, 2022 at the historic Jupiter and Neptune conjunction. That could be all sorts of wonderful. An Oscar? Dramatic weight loss? A new title? Honours or letters after your name?
The thing is you get there from here. And that is March 2021. You have been living in Random World for a very long time, in terms of your name, face, online self and the rest. Nothing has been particularly clear or watertight and in fact, January was particularly difficult. You had a T-Square then, and T likely stood for troublesome. Or tricky.
Now you are in smoother waters, and in fact Neptune in Pisces can feel like drifting, floating or cruising. Jupiter alongside is the boost you need and what you do in March to sort out any muddle or clarify any confusion (about yourself) is time very well spent.
If you need to redeem your reputation, relaunch yourself, get cosmetic surgery, get fit, or just go bigger (putting the M into Social Me Me Media) then March is your stepping stone. Firm footing at last? Well, it's going to take work, but it does in fact begin with one small step for Pisces, one giant leap for yourself in April 2022!
Premium? Go on.
Extended Premium Forecast
© Copyright 2021 Goddess Media Limited. All Rights Reserved.
Find me on Twitter @jessicacadams for updates and a conversation about Astrology.
Join my free newsletter to stay in touch, hear about new astrology and horoscope posts. We will also write to you occasionally to tell you about events and offers linked to this website. We respect your privacy. We will never sell or share your personal information and you can opt out by clicking an unsubscribe link at the bottom of any email.