Sagittarius Monthly Horoscope
Jessica Adams' free Psychic Astrology forecast for October. See what this month looks like in the stars.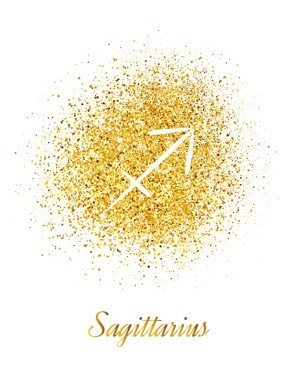 October
Money, Property, Business
You have endured 2018, 2019 in particular and kept going in 2020, but ever since December 21st, 2017 you have been pushing uphill, financially. This may have been because of the pandemic in 2020, or issues with your chosen field or profession any earlier. The sheer cost of living, and the weight of taxation, has struck many Sagittarians. In other cases, the banks have crept up on you.
Saturn has been in transit with Pluto, and also the South Node, for far too long. Saturn always distorts time, so it may seem 'endless, ongoing' rather than the actual 2.5 years or so, the cycle actually lasts.
That South Node in Capricorn cycle with your money, house, charity, apartment or business from November 7th, 2018 through May 6th, 2020 was life on rewind. The Nodes go backwards through the signs, so it was not your imagination. Not only had you been there before, you were seeing the same thing over and over.
Since December 3rd last year, when your optimistic, hopeful, born-lucky ruler Jupiter changed signs, you've been thrown solutions. Whatever plagued you with the most basic aspects of your budget in 2018, 2019 is now a memory. Not everything has been solved, and you are certainly still dealing with the aftermath of a disappointment, only weeks ago. However, Sagittarius, you are now on the up.
This is a classic year-end grand finale. Jupiter your ruler is on your side twice. First of all, in the first fortnight of October, then in the second week of November. The Jupiter-Pluto conjunction on November 8th to 13th is big because it involves your ruler. Jupiter rules Sagittarius with all his grand vision and broad outlook, and this planet is huge, in the Solar System. A gas giant. So, just when you have been searching for your second wind, it arrives.
You make the first easy progress from October 3rd-14th and then this life-changing November 8th-13th period will bring the end of particular people, governments and organisations which have had a domino effect on your income, savings, debts or life budget. From the top, comes the trickle-down. Heads are going to roll but you benefit.
The first fortnight of October puts Jupiter front and centre in your chart, in Capricorn, in the Second House. For details see Jupiter in the Second House here.
Neptune is sextile Jupiter between Saturday the 3rd of October and Wednesday the 14th of October so set that period aside to aim for the biggest and best solutions with your money. I said solutions because you still have a problem. But here's the thing. From Christmas 2020 it's mostly over. Saturn will be out of this zone of your chart and with him goes the most stuck, stagnant situation in 29 years.
Work, Lifestyle, Housework
I would have thought that the unpredictable situation with your work, unpaid work, lifestyle and housework that has been building, is part of the story with your bank account.
Skip the period around Halloween – October 30th, 31st, and November 1st – for decisions. You're going to have enough to deal with anyway, as your work, housework, course, unpaid work is far from being settled or peaceful then. If anything, the month ends with the applecart being upset. Why would you add to that by making Halloween your time for a job interview or a resignation? I don't really think a Sun-Uranus opposition and a Full Moon is what you want.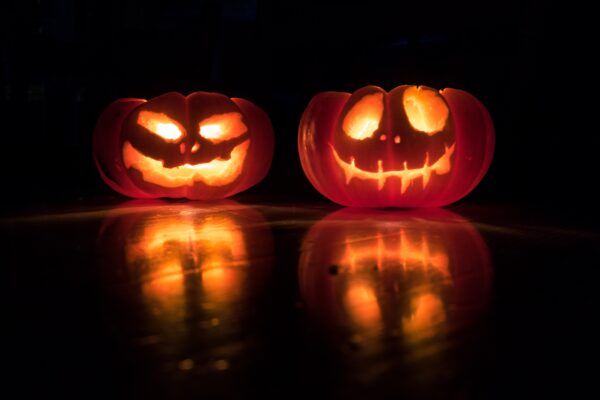 Long-term this is all good, because it liberates you from a way of working, and looking after your health and wellbeing (mental health and physical health) which really trapped you. The astrologer Robert Hand has always been big on conscious living. Raise your awareness of what work, housework, daily routine means to you. Become more fully conscious of your mental and physical health. Astrology is about looking and seeing. Not just getting up, staggering to breakfast and putting one foot in front of the other.
Sagittarius, if there is anything or anybody about the 24 hours in your day that confines you, traps you, restricts you – articulate it and be honest about it. Doing this will mean the chances of an overturned applecart on Halloween are much reduced. You only get that level of Uranus disruption when you are so out of touch with your own job situation, or study, or housework, that the universe has to come in and flip your world, to force you to change.
As Uranus is in Taurus in your Sixth House of body, mind and spirit – October is also the month to step back and really look at how it's all working, or not working. This goes beyond the doctor, and into spiritual questions about your soul. Uranus in the Sixth House is notorious for triggering mental health or physical health issues, like anxiety or back problems, which force you to change your professional life. Sometimes, to force you back into work, even if it's volunteering.
This cycle is about the way your unconscious mind programs you, so that you end up being firmly put in a new position, in terms of your work ethic, daily routine and service or duty to others. Your dreams can often tell you the truth about what your unconscious self is doing. It's worth remembering them now.
Most Sagittarians are switched on to this issue already in 2020 and so the disruption of Halloween will be less. Most of all, though, use October to jet-propel yourself to Christmas with one, two, three financial problems rolled out of the way.
Premium? Go on.
Extended Premium Forecast
© Copyright 2020 Goddess Media Limited. All Rights Reserved.
Find me on Twitter @jessicacadams for updates and a conversation about Astrology.
Join my free newsletter to stay in touch, hear about new astrology and horoscope posts. We will also write to you occasionally to tell you about events and offers linked to this website. We respect your privacy. We will never sell or share your personal information and you can opt out by clicking an unsubscribe link at the bottom of any email.