Sagittarius Monthly Horoscope
Jessica Adams' free Psychic Astrology forecast for December. See what this month looks like in the stars.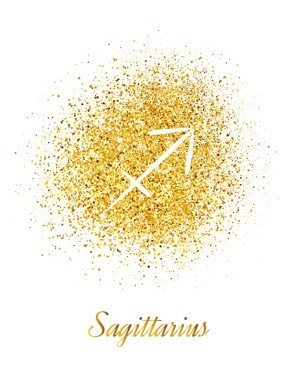 December

Finance, Property, Business, Charity, Valuables
I think the word 'overhaul' best describes the whole period of 2018, 2019 and 2020, the new year ahead. What a long, slow overhaul it has been for you. The fact is, you have had to put up with problems that were never there before and have done really well to get this far. Sagittarius, when it comes to finance, property, business, charity, valuables and the like – taxation, shares, your company, insurance, benefits – it's been tough.
You have no doubt accepted a lot, just to get through, but may have become accustomed to thinking 2020 will just deliver more of the same. Not so. In fact, a bright, shining answer is set to appear as your ruler Jupiter is conjunct the Sun, after Christmas.
Before we get to that happier place, when you are in a position to solve problems, you need to know we have an eclipse on Boxing Day. Try not to judge or act about money or related areas, on December 26th as an eclipse is always about withheld information or your own blindness to what others know. It's unhelpful.
Beyond that, you might call December 2019 a settling-up time in terms of old spiritual debts and credits. Some things go beyond money, but if you hark back to the year 2000-2001, you'd be on track, spotting familiar themes. It may have been an exchange, then. A payment. Something owed. The South Node cycle of December 2019 suggests it is time to settle some soul scores.
December 3rd, 8th, 9th, 11th, 26th, 27th and 30th are all key dates in the process, remembering that the eclipse on the 27th is unsuitable for drawing big conclusions. That could get you on the wrong path for years, without realising it.
In January 2020, though, you clearly have to bow down to a sweeping transformation in roles, rights and responsibilities. At that time, you will need to put a price tag on peace of mind. Integrity. Self-respect. Compassion. Credibility. Values, above all else – your own values – which may have been changing so much over the last year or two. You've been in the school of hard knocks, with Saturn going through Capricorn.
2020 is such a different year and it starts here, in quite a hopeful way. Hang ono that sense of hope, as your ruling planet Jupiter is at large, in the area of your chart associated with salary, income, your home, budget, possessions and the rest.
Premium? Go on.
Extended Premium Forecast
© Copyright 2019 Goddess Media Limited. All Rights Reserved.
Join my free newsletter to stay in touch, hear about new astrology and horoscope posts. We will also write to you occasionally to tell you about events and offers linked to this website. We respect your privacy. We will never sell or share your personal information and you can opt out by clicking an unsubscribe link at the bottom of any email.