Sagittarius Monthly Horoscope
Jessica Adams' free Psychic Astrology forecast for August. See what this month looks like in the stars.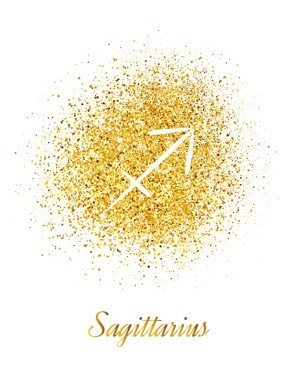 August

Money, House, Business, Apartment, Charity
Okay, so let's dive straight into August. Challenges, tests and trials involving your finances, company or property have made a kind of chain, since 2008. So that's a dozen years and counting. More recently the hoops you had to go through became tighter in 2018, 2019, 2020.
Now, in August, you have some more crawling and perspiring to do, but you can see the finishing line and you can even see some really hard-won trophies, Sagittarius. The outcome you want, with your ruler Jupiter involved, is November. The final unloading comes just before Christmas.
What you have in August is Capricorn weather. The line-up then is about stretching others and yourself. We then go to November, as the final outcome, and although it's going to be solid anyway, if you want it to be solid gold, you will really push yourself in August.
The key dates for the Capricorn weather (Pluto, Saturn and Jupiter in Capricorn oppositions) are August 1st, 3rd, 25th, 30th. Allow a day either side. The Pluto-Jupiter conjunction in Capricorn takes place between November 8th and 13th.
Travel, Education, Publishing, Foreigners, Web
Sagittarius, here are some dates to conjure with (below) as you restart the way you travel, deal with foreigners, study, teach, publish or use the internet. What you are really offered in August is a chance to look back at your blind spots from 2017, 2018, 2019.
What you did not see, or could not know, about the trips, university/college courses, books, websites, foreign people and places – is now more obvious to you. The Sun and Mercury will go over that old eclipse path.
Those eclipses were absolute concealment, in some cases, and in others – you just were not shown, or information was missing. It is also common with eclipses to have something/someone right in front of your eyes and miss the story.
Here we have a chance, near these dates, to deal with the missing jigsaw pieces of the overall puzzle picture. You will then ditch that game and start another, or even begin to piece it together, one more time – near that New Moon in Leo. That would be the timing, and I think the backward push of those eclipses makes it a tad inevitable.
If you are looking for concrete examples, you may have had a particular interest in a foreign country or city, in 2017, 2018, 2019 only to now discover the facts. Or, you may have been pulled into a publishing project, either with an eBook or paperback, and now find so much brought to light. Either way there's a fresh start.
If you would like to go into your horoscope in more depth about the education, academic, university, college, school, home learning side of your life – join me. Buy tickets here for The Conscious Café and put the kettle on https://www.eventbrite.co.uk/e/astrology-the-nodes-education-cycles-and-karma-tickets-113680976862
Key Dates for Travel, Web, Books, Education, Foreigners
Monday, August 3rd – Sun 11 Leo opposite Moon 11 Aquarius
Monday, August 17th – Sun 25 Leo conjunct Mercury 25 Leo
Wednesday, August 19th – NEW MOON – Sun 26 Leo conjunct Moon 26 Leo
Sagittarius, if you are a Premium Member and know you have Leo factors in your personal birth chart, this is a double whammy month. Please read on.
Extended Premium Forecast
© Copyright 2020 Goddess Media Limited. All Rights Reserved.
Find me on Twitter @jessicacadams for updates and a conversation about Astrology.
Join my free newsletter to stay in touch, hear about new astrology and horoscope posts. We will also write to you occasionally to tell you about events and offers linked to this website. We respect your privacy. We will never sell or share your personal information and you can opt out by clicking an unsubscribe link at the bottom of any email.