Sagittarius Monthly Horoscope
Jessica Adams' free Psychic Astrology forecast for October 2019. See what this month looks like in the stars.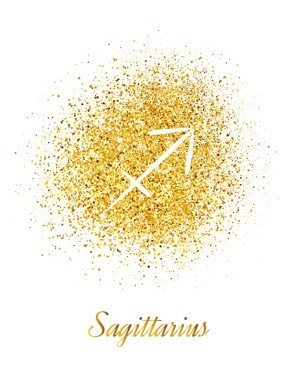 October 2019

Lifestyle, Workload, Daily Routine, Mental Health, Well-being
Your unpaid work, paid work and the relationship you have with your body now goes to the top of your list. It is time to accept that if you want more freedom and independence in your life, you can have it. In fact, you were offered the keys twice in the last few months and took them but never used them. Too busy? Very likely. Too preoccupied with other things? Absolutely!
What October will do, thanks to a series of dramatic oppositions involving Uranus, the planet of freedom, is show you the way out once more – and the way through. I'm not saying it will be easy. I'm not even saying it's something you feel you are choosing because you want it – you may have to!
This is really about your mental health and physical wellbeing and fitness – your suitability for the housework, paid work or unpaid work – and nothing else should get in the way. You just can't begin to factor everything else in as well, because there is already enough here to sort out.
The kinds of revolution you can see on this cycle include huge weight loss, which in turn makes you far more eligible for jobs you know you would have been rejected for, earlier. We might also be talking about a long period of semi-employment in the gig economy, coming to an end. That in itself can be liberating – and your new part-time job may involve travelling away from home for a couple of nights again. More freedom from the family.
The deeper and more serious implications of a Uranus transit in the Sixth House can involve your health and wellbeing, no matter if we're talking about depression or a serious medical challenge. This automatically and immediately alters the work picture for you and that in itself can be liberating. It may take great insight and awareness to realise that a particular gig or role, for so many years, was actually like a ball and chain for you. Sometimes your body responds in an unexpected way and it is your doctor who gives you the key, to turn the lock, into time out, or time off, or just a completely different lifestyle direction and work path.
Every Sagittarius Sun person is different and if you were born in the 1960s, with Uranus and Pluto in Virgo, October may be a double whammy for you. Your body directs you to change your lifestyle and work style too. Or, your job situation, university degree or unpaid work commands you to alter the way you treat mind, body and spirit – from cigarettes to eating factory-farmed chicken, for example.
The Uranus in Taurus transit is something you have never experienced before in your adult life and there is no handbook. There is astrology, however, and the experiences of Scorpio people who had this cycle before you. It will ultimately, utterly change your views about your career and what job satisfaction means to you. There may also be quite necessary changes with your lifestyle – you may take up hiking; shed a few pounds; see a therapist.
The Twelfth House New Moon of October 28th
The Twelfth House of your horoscope describes your relationship with your God. It also reveals your soul or spirit – or your psyche. The New Moon on October 28th (allow a day either side for the world to catch up with itself) is about this hidden, mysterious, part of your personality. It can often show itself in dreams. Meditation also uncovers it.
This is a new beginning, as all New Moons are, in the sign of Scorpio. It may not be until the second week of December that the whole story is clear, though. You are likely to hit waiting games, standstills or reversals. A good example would be your application to join a Tibetan Buddhist retreat which is waylaid by the postal system. Another example might be your commitment to counselling, which goes in fits and starts, because your therapist is on vacation.
Despite this, you are more or less on your way with a new path. If you can see that the path is rather like an escalator which sends you back where you started, then up again, then back, you'll get a feeling for this particular cycle, which involves Mercury Retrograde. When it comes to your religious beliefs, your conscience, your secrets, your inner workings – you do in fact get there in the end, Sagittarius.
Premium? Go on.
Extended Premium Forecast
© Copyright 2019 Goddess Media Limited. All Rights Reserved.
Join my free newsletter to stay in touch, hear about new astrology and horoscope posts. We will also write to you occasionally to tell you about events and offers linked to this website. We respect your privacy. We will never sell or share your personal information and you can opt out by clicking an unsubscribe link at the bottom of any email.