Jessica Adams has prepared your weekly astrological forecast for 19-25 October 2020. Discover what the stars have in store for you this week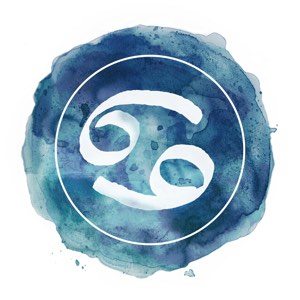 Cancer Week: 19-25 October 2020
Mercury Retrograde in your zone of home and family, but also children and young people, puts you on the back foot until November 20th. There is a strange mixture of red lights and green lights showing in your horoscope, so there may be an urge to move on a budding project, or plan, but no action. You also have destiny-altering weather in your zone of marriage, divorce, separation, sex, love and dating, to bring on big questions in November! This is about a former, current or potential partner. You may have almost slept together but never got there – or are now in the throes of breaking up the marriage, having another child, switching your mutual budget and the rest. Long, honest, heartfelt communication will work and that is best suited to final arrangements from the 20th of November, if it is about the children, pregnancy, fertility, teenagers or adult children. In any case, Cancer, with a stunning Jupiter-Pluto conjunction in November, a sweeping solution for a situation which has weighed heavily in 2018 and 2019 in particular is just around the corner. You could expect sign-off at Christmas.
The Seventh House of your horoscope rules the scales of justice. It rules the law, but also karmic justice – for example between people in a marriage, separation, divorce, dispute or other conflict. In November, the scales will be balanced by Jupiter after two years of Pluto and Saturn – and both you and the other person, or the other side, will need to accept the game-changer. Classically with Pluto you have spent 2018, 2019 and large chunks of 2020 feeling dominated by someone or something which seemed to control you. He, she, they or it felt all-powerful. Nothing has been balanced or normal and the presence of Saturn has made everything rather stuck, as if a natural process with or for this person, had been thwarted. This ends when Jupiter overrides Pluto next month. For now, you might want to start thinking about what is actually possible. In big and broad brushstrokes. No dots.
Premium? Go on.
Extended Premium Forecast
© Copyright 2020 Goddess Media Limited. All Rights Reserved.
Find me on Twitter @jessicacadams for updates and a conversation about Astrology.
Join my free newsletter to stay in touch, hear about new astrology and horoscope posts. We will also write to you occasionally to tell you about events and offers linked to this website. We respect your privacy. We will never sell or share your personal information and you can opt out by clicking an unsubscribe link at the bottom of any email.