Jessica Adams has prepared your weekly astrological forecast for 25-31 January 2021. Discover what the stars have in store for you this week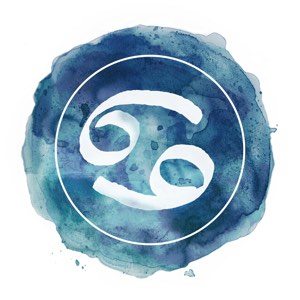 Cancer Week: 25-31 January 2021
Mercury is a useful planet, but it is hopelessly unhelpful when retrograde, and that's where he is now, tied up with your apartment, your income, your taxes, your house, charity commitment, insurance and so on. What would normally make rational, logical sense and be done in three weeks, will take until mid-March to settle, once and for all, in detail. Because this planet is now triggering financial, business or property matters in your life, you need to be aware of this week as not only a Full Moon, financially – but also time to treat life as a useful dress rehearsal. There will be quite a lot of gossip and loose talk now, most of it about a financial, business, share market, budget or property question which is on your agenda. People will change their minds, or you will change yours – don't write anything in stone, unless you actually like floundering. This period can and will work out for you, Cancer. The year 2021 will reward your efforts in pursuing solutions and epic answers, with all the optimism you can find, as a tremendous outcome is on the way. This week is right on the line for you because of the Full Moon, and you are ruled by the Moon, but you also need to know that if you can deal with the flux until mid-March, the sweeping answer to the serious question will reward your hopes.
Premium? Go on.
Extended Premium Forecast
© Copyright 2021 Goddess Media Limited. All Rights Reserved.
Find me on Twitter @jessicacadams for updates and a conversation about Astrology.
Join my free newsletter to stay in touch, hear about new astrology and horoscope posts. We will also write to you occasionally to tell you about events and offers linked to this website. We respect your privacy. We will never sell or share your personal information and you can opt out by clicking an unsubscribe link at the bottom of any email.