Jessica Adams has prepared your weekly astrological forecast for 10-16 August 2020. Discover what the stars have in store for you this week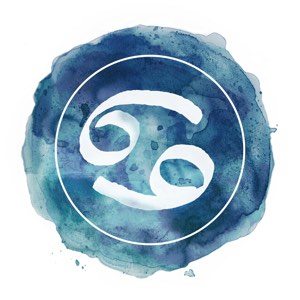 Cancer Week: 10-16 August 2020
Uranus in Taurus stands still, in your house of friendship, social life and group commitments. Thus, your new life will allow you to set a totally new agenda, backwards. Why backwards? Because you will go back over old ground, go back and forth, and generally make this rather a long process, as follows:
Uranus Stationary Retrograde on Saturday, August 15th, 2020.
Chapter Two – April 19th to May 6th, 2021.
Chapter Three – December 30th, 2021 to February 7th, 2022.
This is really like a book of friendship or group involvement you write backwards, then forwards, then backwards, then forwards. Cancer, this time your involvement with any kind of group will hopefully do a better job of serving who you actually are.
The groups you are involved with in these Uranus in Taurus years will change, but the message remains the same. No matter if it's a circle of friends, a rock band, a book group, a charity, a yoga class, a management committee, a professional association, a political party…whatever. Each time you leave these groups behind (or they firmly leave you behind) you will be given a rare chance to feel free. The friendships you make and the groups you join, will also be liberating. Yet, no denying it, this week you hit a standstill.
Premium? Go on.
Extended Premium Forecast
© Copyright 2020 Goddess Media Limited. All Rights Reserved.
Find me on Twitter @jessicacadams for updates and a conversation about Astrology.
Join my free newsletter to stay in touch, hear about new astrology and horoscope posts. We will also write to you occasionally to tell you about events and offers linked to this website. We respect your privacy. We will never sell or share your personal information and you can opt out by clicking an unsubscribe link at the bottom of any email.