Sagittarius Weekly Horoscope
Jessica Adams has prepared your weekly astrological forecast for 10-16 May 2021. Discover what the stars have in store for you this week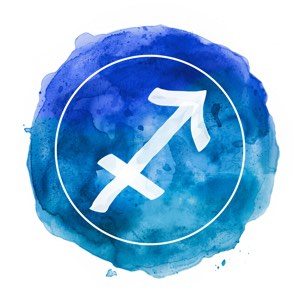 Sagittarius Week: 10-16 May 2021
The time has come to deal with a duet or a duel, Sagittarius. This may be about rebalancing the scales or making the seesaw more even. We could be talking about your new love interest, or your old professional partner. There is karma at work here, either with the same face, or in terms of a general theme, issue or story. Thus, the key events this week are Monday, May 10th and Sunday, May 16th, 2021, when September-October 2002 and March 1984 come back to you. If there is a feeling of needing to complete things; finish some unfinished business; leave things in a better place – that suits the astrology. You may want to finish up before the weekend as Mercury Retrograde arrives shortly after this. So, paperwork or discussion will go back and forth, or there will be rescheduling or even outright reversal of a plan. The information about Mercury Retrograde has been online since Boxing Day last year, but if you need to recap here it is.
Sagittarius, on Tuesday the 11th of May, the New Moon in Taurus gives you a dramatic new beginning with your lifestyle, workload, unpaid work, housework, fitness, wellbeing, mental health and daily routine. As there is almost an exact sextile with Neptune in Pisces, this may be about the house or apartment (and the idea of a great escape) for many of you. Dare we say, working from home? The interesting thing about this New Moon is that it paves the way for nothing short of a revolution in June. Within weeks, you will be shown how to be free. How to be independent. How to have freedom from (insert a word here) or freedom through (insert another word here).
Premium? Go on.
Extended Premium Forecast
© Copyright 2021 Goddess Media Limited. All Rights Reserved.
Find me on Twitter @jessicacadams for updates and a conversation about Astrology.
Join my free newsletter to stay in touch, hear about new astrology and horoscope posts. We will also write to you occasionally to tell you about events and offers linked to this website. We respect your privacy. We will never sell or share your personal information and you can opt out by clicking an unsubscribe link at the bottom of any email.